Tennessee Volunteers Football: 5 Biggest Recruiting Busts over Last 10 Years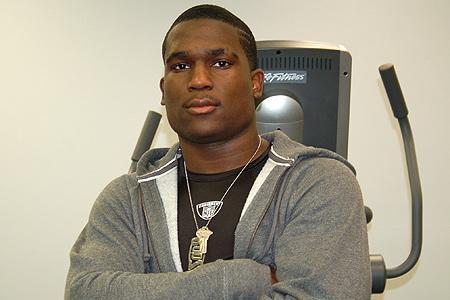 Hindsight is 20/20, but if you're good at learning from recruiting mistakes, it can certainly help in the future. These five Tennessee Volunteer recruits all had a lack of intensity and willingness to learn in common.
At the very least, I think Derek Dooley is weeding out that kind of attitude from the Vols' locker room.
If anyone ever wondered why Phillip Fulmer got canned, just take a look at the development of some of his highly touted recruits at the end of his tenure. You'll see no less than four on this list.
Begin Slideshow

»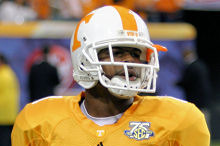 When the Tennessee Volunteers traveled to Berkeley, California, to play the Golden Bears in September 2007, Cal running back Jahvid Best commented how amazed he was that wide receiver Kenny O'Neal wasn't playing much.
You see, Best knew of O'Neal's exploits in nearby San Francisco where he was a junior college standout and turned into a 5-star prospect. The difference was that Best turned out the way everyone expected.
Unfortunately, O'Neal was either unable or unwilling to learn his routes at Tennessee. He made two catches as a Volunteer in his lone season with the team and transferred soon thereafter.
Walter Fisher was the only 5-star in the 2006 recruiting class. That would logically imply that he led the way for success of that group.
That wasn't, however, the case.
Unlike O'Neal and a few others on this list, Fisher was at least a contributor for the Vols. It wasn't even close to what he was supposed to do, though.
He played in eight games as a junior college sophomore transfer but managed eight tackles. The next season, Fisher posted 27 tackles but didn't start a single game.
His senior year at Tennessee, Fisher played in 10 games, started four and was once again a pleasant contributor.
But "pleasant contributor" isn't the title a 5-star defensive tackle aims to achieve in the SEC.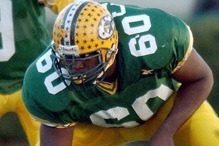 You ever heard of this dude? If so, have you even thought of him since 2002?
Brandon Jefferies was the second-rated offensive lineman and 19th overall player in the country in 2002.
He was a part of a stellar class that ranked second in the nation and included Gerald Riggs Jr. and J.T. Mapu. Jefferies was meant to be the anchor at the guard position for years on the Tennessee line, but it simply didn't work out.
Jefferies redshirted his freshman year, sat third on the depth chart his sophomore year, transferred to junior college in his would-be junior and finally ended up at NC State.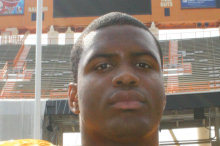 The top player in the 2007 recruiting class was Eric Berry. He definitely panned out. The second-best recruit didn't.
Chris Donald, once the top-ranked player in Tennessee, 18th-ranked player and top linebacker in the country, played in just two games as a Volunteer.
Neither of those games, mind you, were at his recruited linebacker position. They were on special teams.
Donald had joined Berry and three other 5-star recruits to lead the 2007 class to the third ranking that year, but he ended up being just another example of how recruiting is only half the battle.
What's worse is that the very next year, a similar linebacker opted out of the state of Tennessee for Alabama, and Donald was supposed to be better than this guy.
His name was Dont'a Hightower.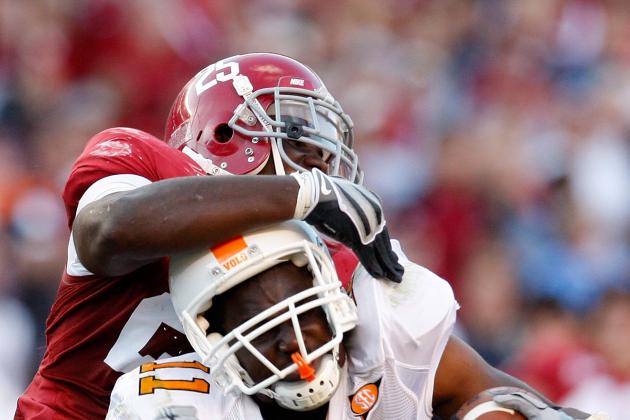 Kevin C. Cox/Getty Images

For so many reasons, Bryce Brown tops this dubious list.
First, he was a Lane Kiffin recruit.
Second, he was the top player in the state Kansas in 2009. He was the top running back in the country. He was the top player in the country.
Third, he played the part of a diva when deciding his post-high school choice. First, it was Miami. Then, it was Kansas State. Next, it was the Canadian Football League. Finally, it was Tennessee.
Fourth, he was given every opportunity to succeed as a freshman and responded fairly well with 460 yards and three touchdowns. He was going to be the featured back his sophomore year, too.
Fifth, he announced his decision to leave Tennessee for Kansas State on the first day of spring practice under Derek Dooley. He also decided to text the news to Dooley instead of meeting in person.
Finally, he was a joke at Kansas State and has now made himself eligible for the 2012 NFL draft. This feels oddly like Maurice Clarett.