2013 NFL Mock Draft: Landry Jones and 9 Studs Who Will Go High
Ronald Martinez/Getty Images

The 2012 NFL draft will soon be decided and the NFL season is closer than it appears.
The likes of Andrew Luck and Robert Griffin III are sure to make immediate impacts during their rookie campaigns and may be the starting point for the NFL's next generation of great quarterbacks.
However, that next generation may also have a few players from the upcoming 2013 NFL draft as well. There is abundant talent in the projected class of 2013 and the QB position especially is certainly looking good.
Let's take a look at the first-round mock draft of 2013 and see what studs will be taken with high picks.
Begin Slideshow

»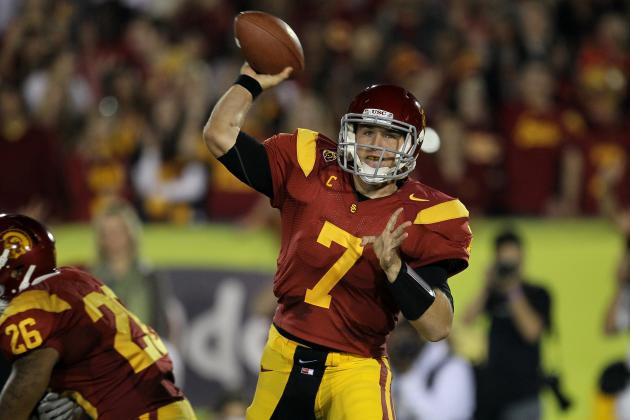 Stephen Dunn/Getty Images

The Dolphins are in dire need of a quarterback and this offseason showed it. They pursued Peyton Manning and Matt Flynn in free agency but came up short on both.
Now they are faced with Matt Moore as their starter and he won't have Brandon Marshall this season to throw to.
Matt Barkley is an elite talent who would have been considered a top QB this year in the draft had he chose to enter. Now with one more year of college football, Barkley will undoubtedly be the best quarterback in the draft and a definite No. 1 overall pick depending on which team has the spot.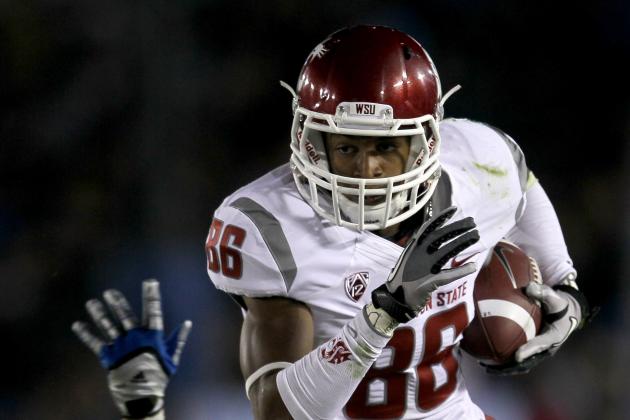 Stephen Dunn/Getty Images

Now that the Colts will have Andrew Luck under center, they have a franchise player to build around.
The next step is to get a great young receiver like Marquess Wilson, who could eventually become the teams No. 1 after Reggie Wayne departs. Wilson has a good size at 6'3" and had a fantastic season last year for Washington State, catching 82 passes for 1,388 yards and 12 touchdowns.
If the Colts end up high in the draft again, they may look to give Luck a little help on offense by drafting Wilson.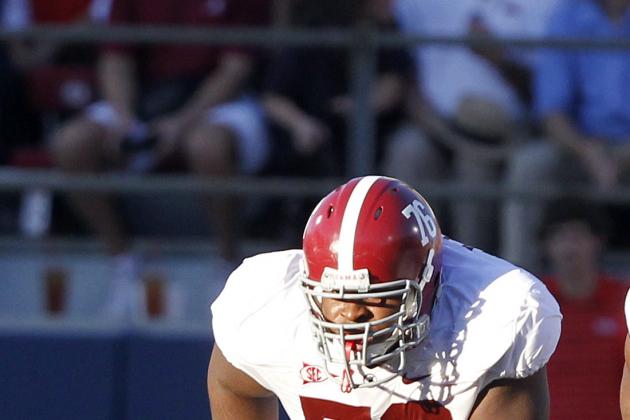 Butch Dill/Getty Images

D.J. Fluker is no fluke. He is a great offensive tackle who could help protect QBs in the NFL for many years to come.
He is a massive 6'6", 335-pounder who has shown ability to block for run and pass. If he pairs up with elite tackle Joe Thomas, the Cleveland line may be able to keep its quarterback upright at a much higher rate.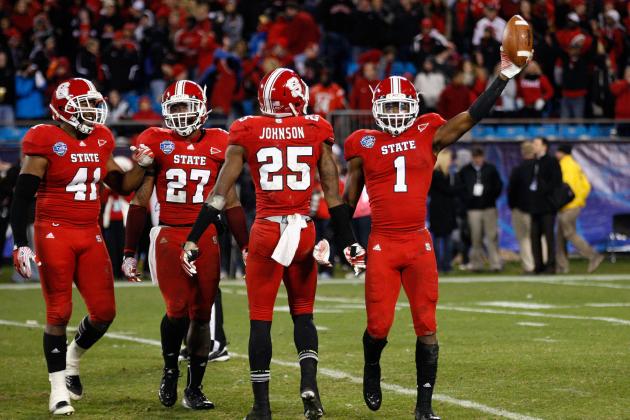 Streeter Lecka/Getty Images

The Vikings used to be known for an elite defense, but those days are over and the team has found itself in a rebuilding stage. With Antoine Winfield looking more like an antique (he will be 35 at the start of next season), Minnesota needs to add some youth to its secondary.
David Amerson compiled 13 interceptions for North Carolina State last season and he could be just the player to give the Vikings' secondary hope for the future.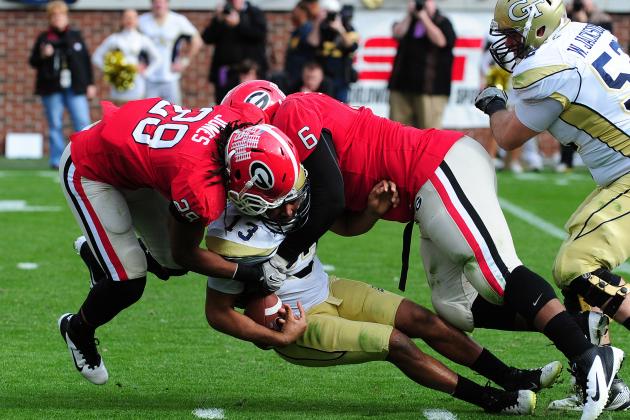 Scott Cunningham/Getty Images

Oakland showed a lot of progress last season even with key injuries to Jason Campbell and Darren McFadden. However, there is still room for improvement, and depending on the Raiders' activity in the 2012 draft, that area could be defense.
If this is the case, the Raiders should look at Jarvis Jones, who would be a solid linebacker when paired with Rolando McClain. He is a tough player who would fit in nicely with the Raiders culture.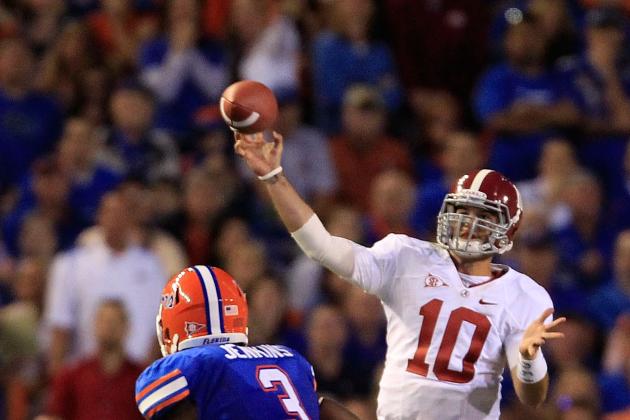 Sam Greenwood/Getty Images

The Bucs made some serious moves this offseason to help out a team that struggled heavily last season. Now Tampa Bay should look to its defense where it has a lot of weakness in its linebacking personnel.
Jelani Jenkins had a nice year at Florida and showed off some pretty good pass coverage (six passes defended) as well as tackling ability (75 total tackles). He could prove to be the linebacker of the future for the Buccaneers defense.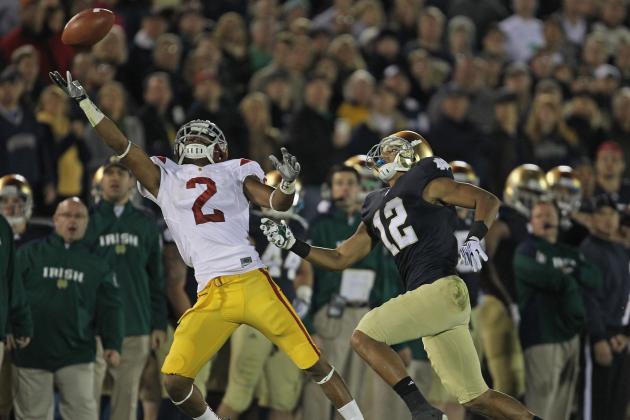 Jonathan Daniel/Getty Images

St. Louis opted out of a high pick in the 2012 draft and got a pretty nice package of future picks in exchange. Though a poor 2012 campaign is expected for the Rams, the 2013 draft could be kind to them and they could find some additional talent that they desperately need.
USC wideout Robert Woods has demonstrated his talents while playing with future first-rounder QB Matt Barkley and could make a case for a top-10 pick himself.
The Rams are really lacking at the receiving end and that only got worse when they lost Brandon Lloyd to the Patriots. If they do take Justin Blackmon in this year's draft, Woods would be a good second choice to help out a depleted staff of receivers.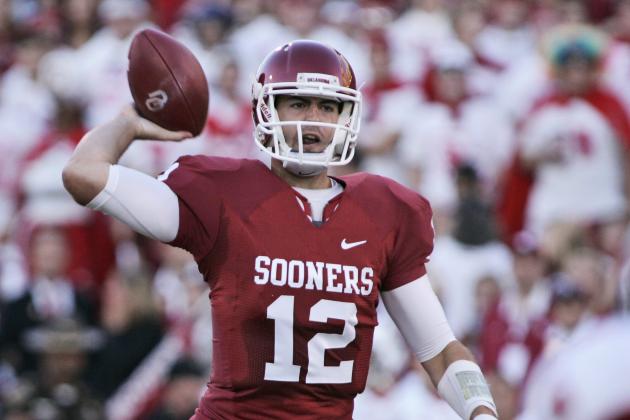 Brett Deering/Getty Images

The Blaine Gabbert experiment is ongoing, but should that fail, the Jags will most likely look to the draft to find their next QB.
Landry Jones could be that man. He has a big arm and good size, which makes him an appealing talent and the second-best quarterback in the 2013 draft.
He would fit in nicely into Jacksonville, and with low expectations for the team, he could ease into the NFL and find success—and maybe even win a few games for the Jags.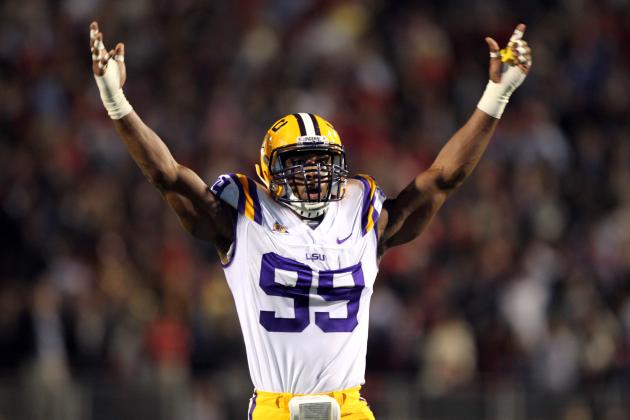 Joe Murphy/Getty Images

Montgomery would be a steal this low in the 2013 draft as he is widely considered the best defensive lineman in this class.
The Seahawks would be happy to take him and pair him with Chris Clemons, who had a solid year in 2011 with 11 sacks. Montgomery would likely take the place of the disappointing Red Bryant (two sacks in four years) and could bolster Seattle's defense.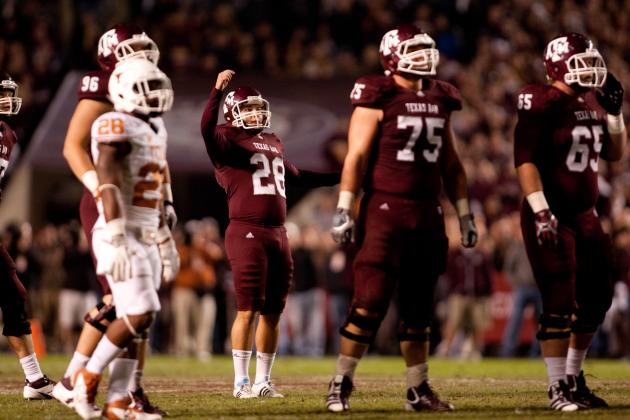 Darren Carroll/Getty Images

Now that they have the receivers covered, the Rams could focus on protecting Sam Bradford.
Matthews (No. 75) would give a much-needed boost for the St. Louis offensive line that got blown up by opposing defenses last season.
This pick comes in handy from trading down with the Redskins in the 2012 draft and that decision could pay dividends for rebuilding a pretty banged-up Rams team.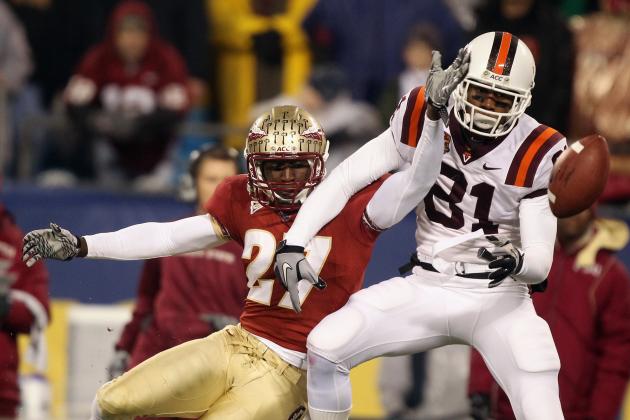 Streeter Lecka/Getty Images

Good NFL size (6'2") and could develop into an elite cornerback with the right work ethic.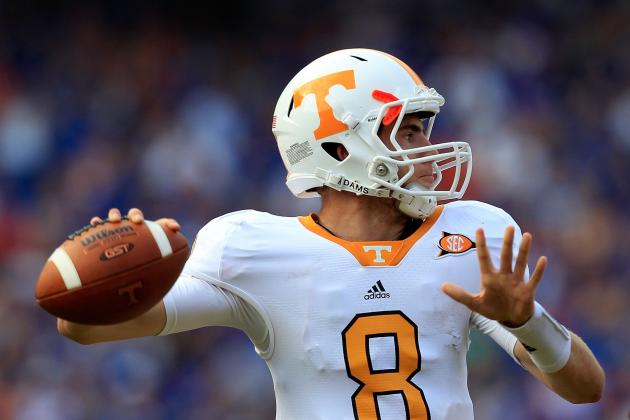 Sam Greenwood/Getty Images

Definite need for a QB in Arizona, and Bray could quietly be a very good QB in the class of 2013.
Harry How/Getty Images

Another good corner who could help reshape the Bills defense along with new centerpiece LB Mario Williams.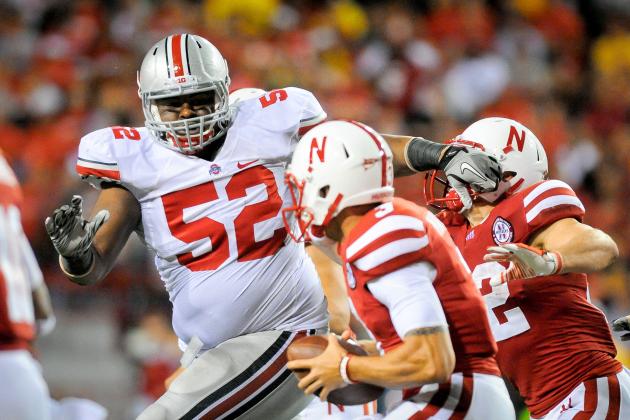 Eric Francis/Getty Images

The Chiefs need some help on the D-line, and Johnathan Hankins is one of the best nose tackles in the 2013 draft class.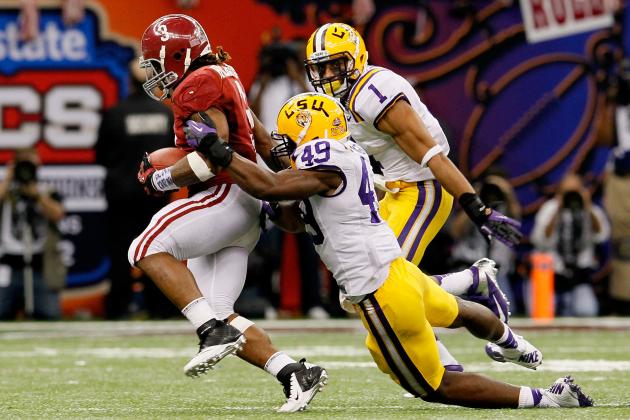 Kevin C. Cox/Getty Images

Barkevious Mingo would be a good pick for Carolina, which needs some more depth on defense, and Mingo's versatility would allow him to fit as a defensive end or an outside linebacker.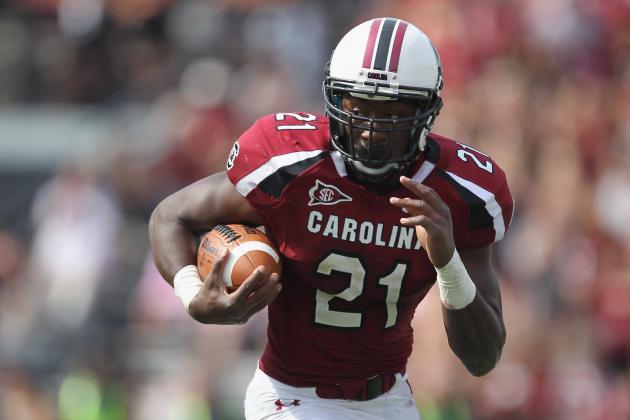 Streeter Lecka/Getty Images

The Jets love to run the ball and Shonn Greene will need some help with LaDainian Tomlinson on his way out. Marcus Lattimore would be a good addition and a top RB in the 2013 draft.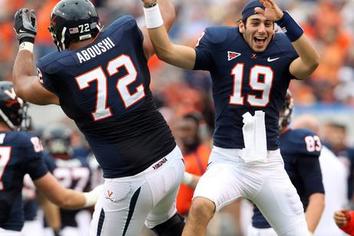 A reliable offensive line will be key for the Cowboys to get back to their success in years past. Oday Aboushi could help hold down the line in Dallas in the future.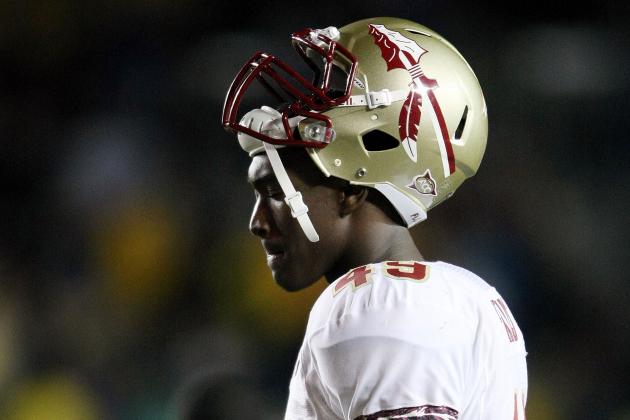 Elsa/Getty Images

The Bengals lost some defensive lineman to free agency and now will be looking to add some depth after 2012.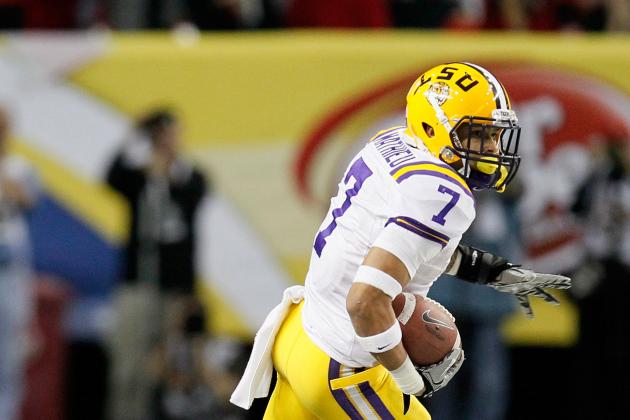 Kevin C. Cox/Getty Images

Tyrann Mathieu is a very talented corner but if he drops this low, San Diego would gladly welcome some depth with starting Quentin Jammer getting up there in age (32 years old).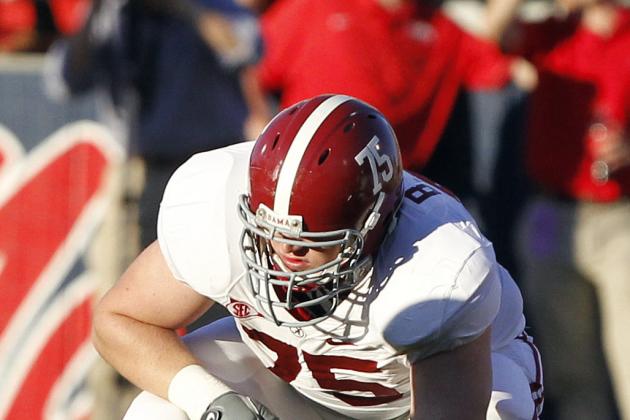 Butch Dill/Getty Images

Barrett Jones is a solid and versatile lineman who can play multiple positions. This pick would help alleviate the loss of guard Carl Nicks this past offseason.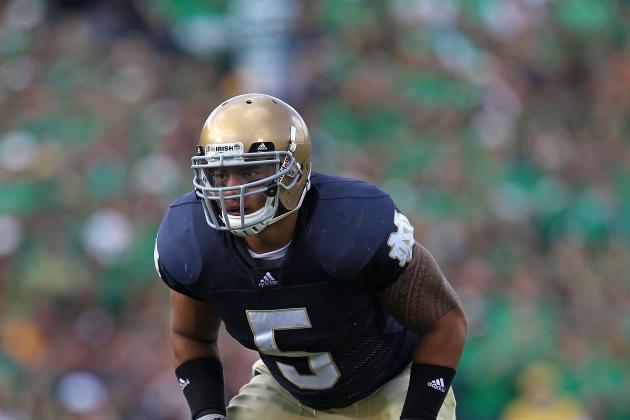 Jonathan Daniel/Getty Images

Brian Urlacher won't be around forever, and if the Bears want to still have a fearsome defense, they need to start planning for the future.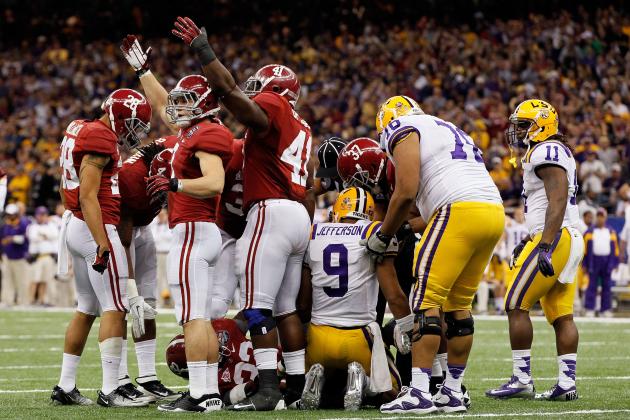 Kevin C. Cox/Getty Images

Chris Faulk (No. 76) could turn out to be a pretty good offensive lineman in a draft class full of talented offensive tackles.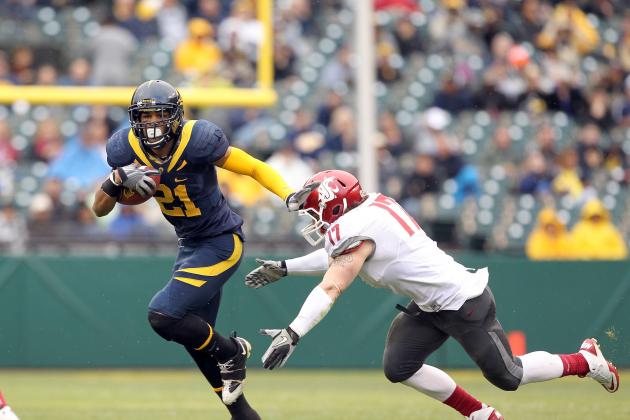 Ezra Shaw/Getty Images

Peyton Manning makes an entire offense look good, but he does need some help. Demaryius Thomas is Denver's No. 1 right now, but there's a pretty steep drop-off after that.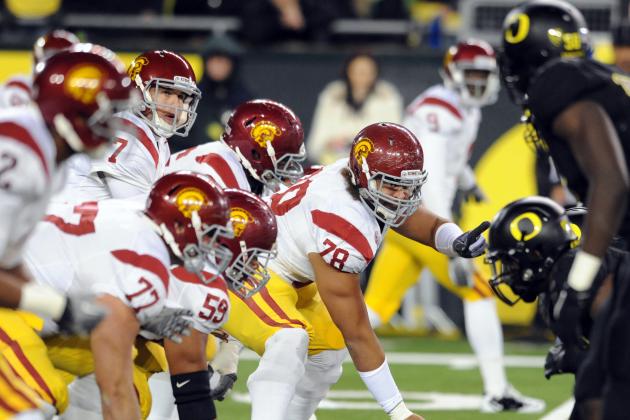 Steve Dykes/Getty Images

Assuming the Giants take care of their tight end needs in the 2012 draft, they will need to start re-tooling a once-elite offensive line.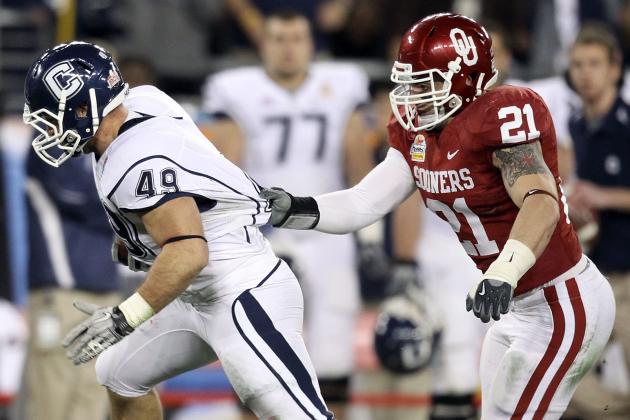 Christian Petersen/Getty Images

Philly has pieced together a great defense, but it still lacks good linebackers. Maybe Tom Wort would be able to fill in the role Stewart Bradley left behind when he signed with Arizona.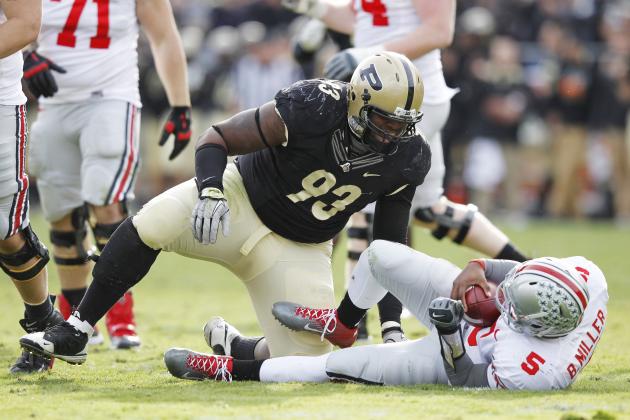 Joe Robbins/Getty Images

The Steelers could use some help at the nose tackle spot since Casey Hampton is getting older. Kawann Short could be a sleeper in the 2013 draft, and getting him this low could have a lot of upside.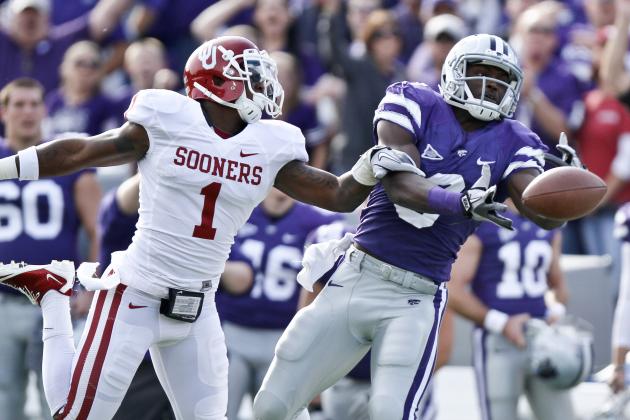 Ed Zurga/Getty Images

Detroit has built up a strong defensive line, but it could improve in the secondary. While safeties will be pretty scarce in 2013, Tony Jefferson would be good to add depth for the Lions.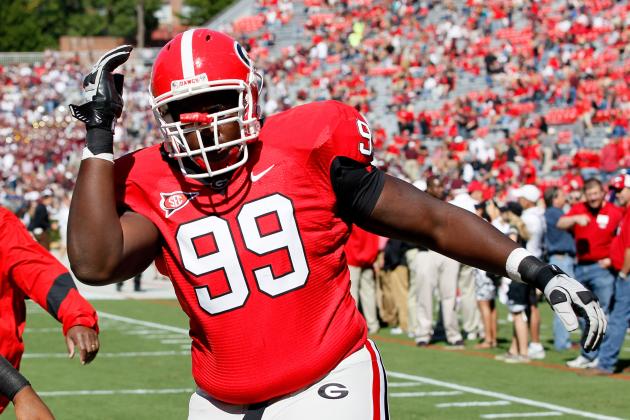 Kevin C. Cox/Getty Images

Texans defensive coordinator Wade Phillips will be looking for some good talent to help out the pass rush and budding superstar J.J. Watt on the defensive side of the ball.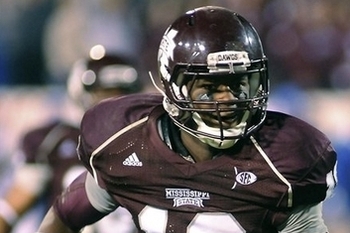 Green Bay needs to add some youth to a very seasoned secondary featuring Charles Woodson in the twilight of his career.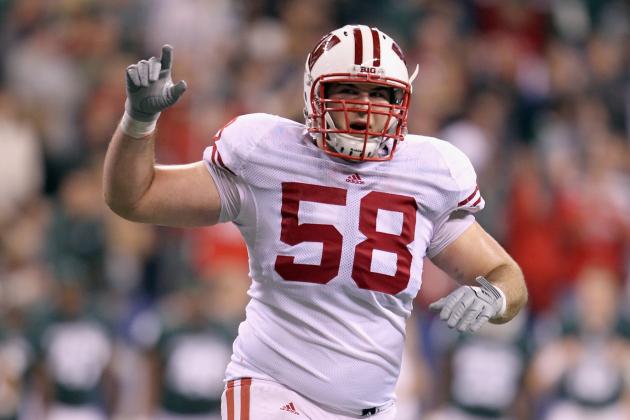 Andy Lyons/Getty Images

A long-term offensive tackle is a key area of concern for the Ravens and their offensive line, which has some older players.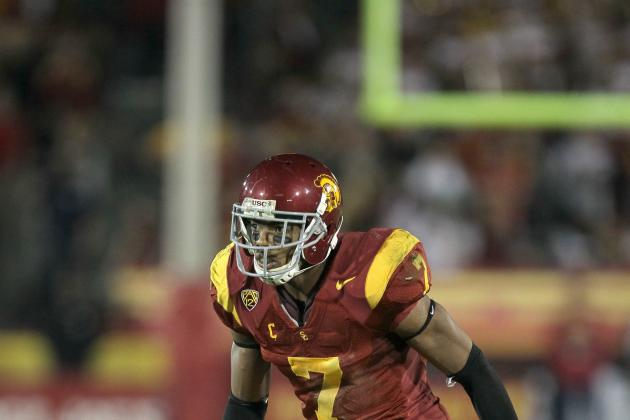 Stephen Dunn/Getty Images

The last safety the 49ers drafted from USC didn't go so well (Taylor Mays), but hopefully T.J. McDonald can bring something to the table for the NFL's best defense.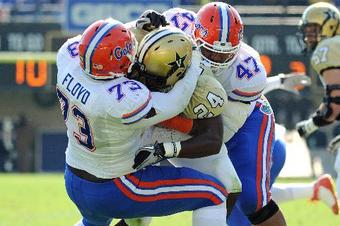 If New England doesn't address the need to bring youth to its defense in the 2012 draft, Sharrif Floyd would be a good place for it to start doing so in 2013.