NBA Free Agents 2012: Restricted Free Agents Who Will Draw Serious Interest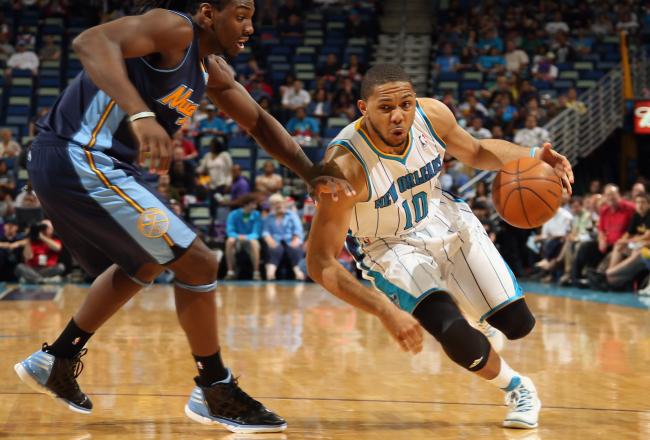 Chris Graythen/Getty Images
For teams with the resources to go on a summer shopping spree, restricted free agents can be somewhat of a taboo.
That could change this coming offseason.
While any team may sign an unrestricted free agent, offers to restricted free agents can be matched by that player's current team.
Historically, that's deterred some organizations from pursuing restricted free agents. It can be a lengthy process that puts other plans on hold.
The new collective bargaining agreement has changed the equation, though. Whereas teams used to have seven days to match an offer made to one of their restricted free agents, they now have only three days to do so. That reduces the risk to suitors who want a quick resolution to any given pursuit.
Restricted free agents may also become more difficult for teams to retain with stiffer luxury penalties in effect.
That means we could see more restricted free agents on the move than we have in previous offseasons. Here are a few that are sure to receive the most interest.
D.J. Augustin—PG, Charlotte Bobcats
With teams like the Utah Jazz and Portland Trail Blazers in desperate need of help at the point, a guy like Augustin becomes a valuable commodity. He won't pull down a star's salary in today's more cost-conscious market, especially with a 38.0 shooting percentage. But, he's not yet 25 and is a solid passer. A change of scenery might do him well.
More importantly, the Bobcats may not want to spend a lot on a point guard when they have Kemba Walker waiting to take his place. Charlotte's roster has some pressing needs, and it should save the money to address those needs.
Courtney Lee—SG, Houston Rockets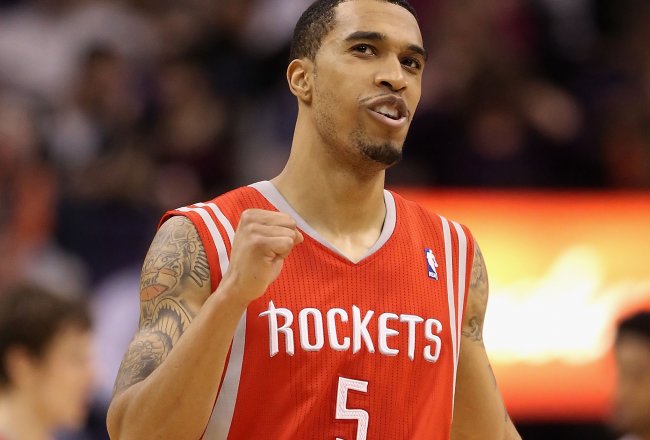 Christian Petersen/Getty Images
Lee is averaging over 11 points on the season and has filled in well with Kevin Martin sidelined, averaging over 14 points over his last 10 games. He's a good defender with solid range, a valuable asset on any team.
The Rockets would probably like to hold on to Lee, but only at the right price. If another team envisions him as a long-term starter and ponies up the cash, Houston might find itself in a bind. Should they part with Kevin Martin for some reason, Lee would obviously have more value to the organization—otherwise, he could be on the move.
Roy Hibbert—C, Indiana Pacers
It would be extremely surprising to see the Pacers let Hibbert go. The first-time All-Star is huge, has steadily improved his post game and has rare talent for a guy at such a premium position. The Pacers also find themselves in "win-now" mode, hanging on to one of the league's best records this season and poised to grow around a young core of Hibbert, Paul George, Danny Granger and Darren Collison.
Nevertheless, Indiana also has money to pursue free agents of its own, and you never know what a team's long-term plans look like. Any team in need of a center is at least likely to put in a bid or otherwise test the waters.
O.J. Mayo—SG, Memphis Grizzlies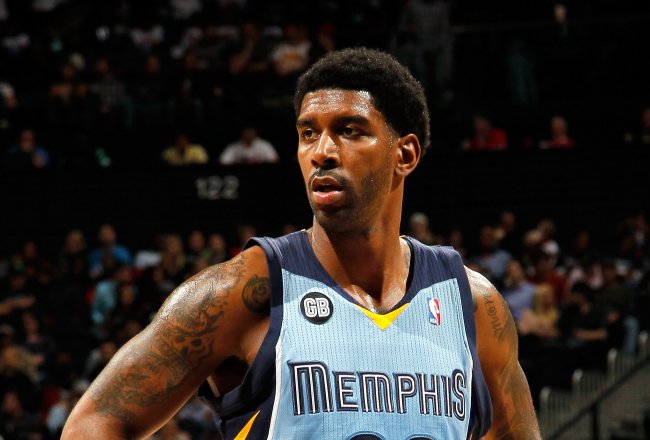 Kevin C. Cox/Getty Images
With Mayo nearly moved to Boston in exchange for Ray Allen, it's hard to believe Memphis will spend an arm and a leg to retain the 24-year-old guard. That doesn't mean they shouldn't—Mayo has had solid seasons starting and off the bench and clearly still has lots of potential.
Thanks to his stellar defense, Tony Allen has reduced the Grizzlies' need for Mayo, and the team may want a more cost-effective solution at the position over the long haul. Plenty of teams (including Boston) would love to work with Mayo's talent. He needs to become more efficient and make better decisions on the court, but he's still one of the best available scorers. Someone should be willing to make him a good offer.
Eric Gordon—SG, New Orleans Hornets
Almost certainly the best shooting guard on the market, it's almost impossible to think New Orleans would let go of Eric Gordon. Unless there's a breakdown in his relationship with the franchise, he should be around for years to come and an integral part of the Hornets' rebuilding process. Even after a season almost entirely erased by injury, Gordon's value and upside remain substantial.
Jeremy Lin—PG, New York Knicks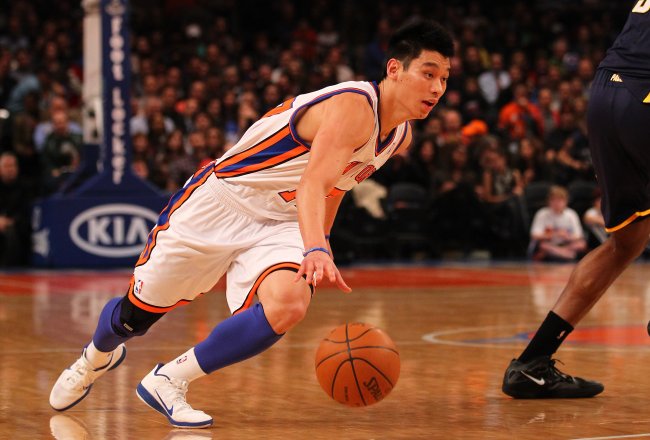 Al Bello/Getty Images
Sure, he'll draw interest—but that doesn't mean he's going anywhere. New York needs a point guard, and Lin deserves the league's largest stage. It's a perfect marriage on and off the court and keeping Lin around will be well worth the luxury taxes that come with him.
Ryan Anderson—PF, Orlando Magic
As starved as this Orlando team is for talent, they're in no position to let Anderson walk. He's the perfect complement to Dwight Howard thanks to his ability to spread the floor, and he's clearly come into his prime as a reliable deep threat.
That said, you never can be too sure what's going on in Orlando.
Brook Lopez—C, New Jersey Nets
The Nets have to hold on to Lopez, even if they intend to trade him. Any hope of holding on to Deron Williams will depend on either keeping Lopez or including him in a deal that improves the team.
Nicolas Batum—SF, Portland Trail Blazers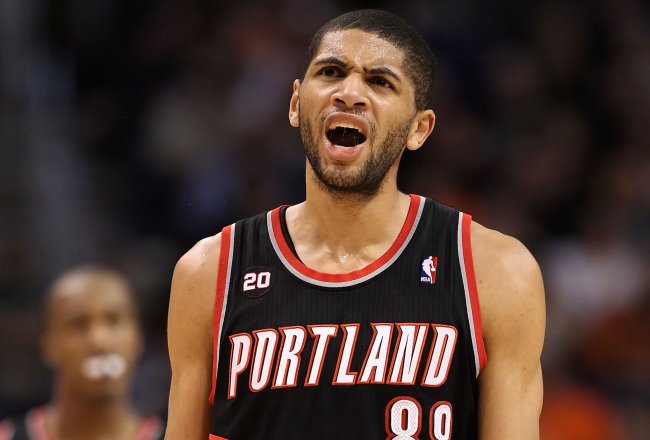 Christian Petersen/Getty Images
The only thing that could keep Batum away from Portland is the risk that the two sides won't view his value the same way. He's scoring almost 14 points a game this season, but it's hard to tell where this 23-year-old's ceiling is. With the length to make an impact defensively and the obvious upside, Batum will probably cost some money, maybe as much as $7million to $10 million a year.
Since Portland traded Gerald Wallace to the Nets at the trade deadline, they appear to be committed to going forward with Batum at small forward and establishing a young core of Batum, LaMarcus Aldridge and whoever they select with the draft pick acquired in the Wallace deal.
This article is
What is the duplicate article?
Why is this article offensive?
Where is this article plagiarized from?
Why is this article poorly edited?