Mel Kiper 2012 NFL Mock Draft: First-Round Selections Draft Guru Whiffed on
April 24, 2012

Kevin C. Cox/Getty Images
Mel Kiper Jr. is smarter than he looks.
I know, that's not saying much. But don't get me wrong. Kiper is an NFL draft genius, but a handful of his latest projections would lead you to believe otherwise.
Here are the pairings from Kiper's most recent mock draft that make no sense whatsoever (via ESPN: AFC/NFC).
The Pick: Fletcher Cox to the Philadelphia Eagles at No. 15
The Gaffe: Sure, Philadelphia would absolutely love to select Cox. But there's no way that he falls to 15th overall. His stock has absolutely skyrocketed as of late.
And according to ProFootballWeekly, the St. Louis Rams are interested in drafting a defensive tackle at No. 6. Cox is the consensus top interior D-lineman in the draft. If he's being considered that high, Philly's only chance at nabbing him is to trade up.
The Pick: Dre Kirkpatrick to the Tennessee Titans at No. 20
The Gaffe: Fact: Cortland Finnegan left the Titans. Fiction: The Titans need a cornerback. Despite popular opinion, Tennessee is solid on the outside with Jason McCourty and Alterraun Verner.
Now, if Stephen Gilmore were to somehow drop to the Titans, selecting a CB would all of a sudden be a possibility. But Kiper is overlooking the fact that the last time they rolled the dice on a trouble-making defensive back, it backfired. 
Does the name "Pacman Jones" ring a bell?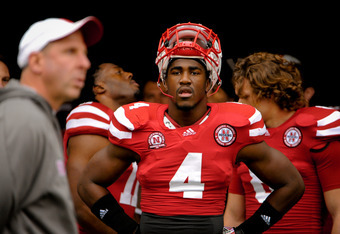 Eric Francis/Getty Images
The Pick: Lavonte David to the Detroit Lions at No. 23
The Gaffe: To give Kiper credit—or mock him further—he did start off his analysis of this selection by stating: "Remember, this is my draft. And in my draft, David is unquestionably a first-round pick."
But are you serious?! First off, outside linebacker is the least important position on a 4-3 defense. It takes a Keith Bulluck-like difference maker to warrant that high of a selection. And David just isn't on that level.
The Pick: Bobbie Massie to the Houston Texans at No. 26
The Gaffe: The entire city of Houston would implode—literally. Is Matt Schaub forever cursed in having only Andre Johnson to throw to? In Kiper's mock, not only is Stephen Hill still on the board, but so is Kendall Wright.
Wright would instantly make the Texans offense unstoppable. Yeah, offensive tackle is a need, but Wright is too talented to pass on for Bobbie Massie. By the way, Jonathan Martin was still on the board as well if the Texans were dead set on selecting a tackle.

David Daniels is a featured columnist at Bleacher Report and a syndicated writer.