The 20 Sexiest Female Athletes in Need of a Haircut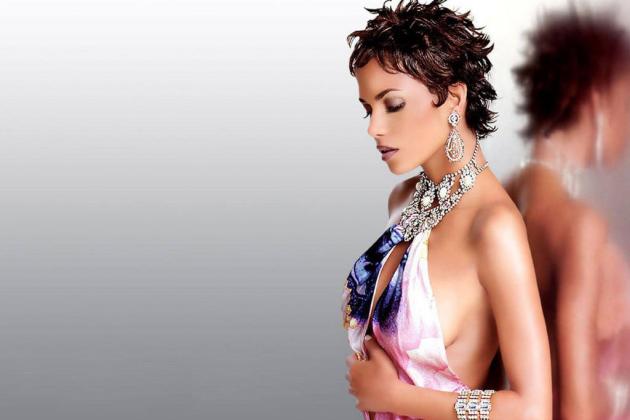 Image via Celebrityspices.com
Beautiful female athletes all have one thing in common, long hair. It is almost customary for a beautifully popular female athlete to rock the long hair style. It is more uncommon to see them in short hair much like Maria Sharapova fooled us this past week.
Sure, it is usually not a sexy look, the short boyish haircut, but she made it sexy. She made us wonder what it would look like if more female athletes followed in her footsteps, even if it was a fake. She might want to consider it for real.
So I built a list of the 20 sexiest female athletes that would look even better with short hair. Enjoy.
Begin Slideshow

»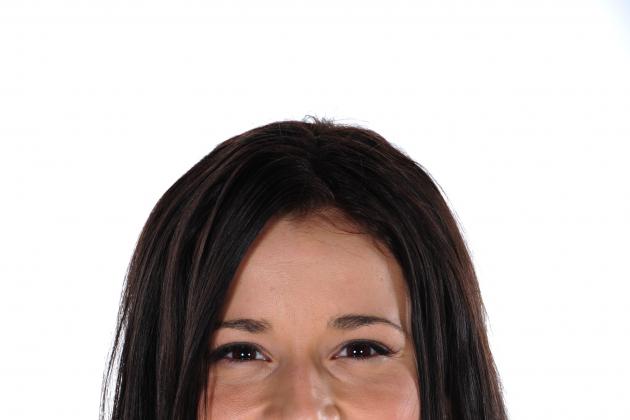 Harry How/Getty Images

No one I have ever heard of has ever rebounded from an Achilles tendon tear quicker than Alicia Sacramone.
Yes, she would look great with short hair, but the most amazing thing about her is her resilience to surrender to an injury of that magnitude so close to the 2012 Summer Olympics. She might even make the team once more.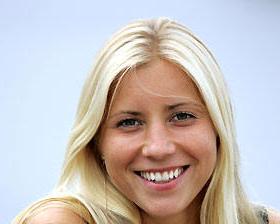 Image via Muchtennis.com
It hardly matters to me whether Alona Bondarenko is sporting short hair or long hair—she is just plain gorgeous in any shape.
The professional tennis star from Ukraine is not as talented as Maria Sharapova, but thankfully, I am not judging this based on talent alone. It would be a cold day in the jungle before I pass up this bodacious blonde.
Image via Hottennisplayers.org
Following her best season as a professional tennis player in 2011 where she finished ranked 31st by the WTA, Petra Cetkovska has climbed even higher, reaching as high as 28th in April.
If this is your first look at the Czech Republic beauty, I hope you remember her. She might just climb higher in the ranking before the end of 2012.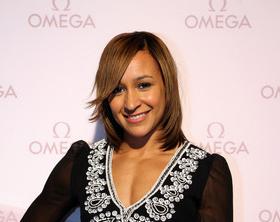 Image via Omegawatches.com
I am not sure how much shorter Jessica Ennis can trim her seductive locks. She already has them to the shoulder with not too much more room to cut.
I would rather her stay as is and seduce us with her unbelievable talents and beauty during the 2012 London Olympics.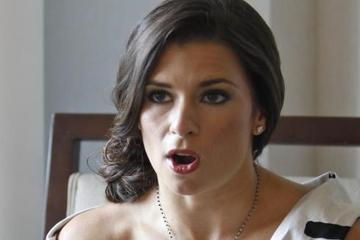 Image via USAToday.com
Danica, Danica, Danica.
All she does is make others angry. She is too busy killing it in the Nationwide Series. I just can't wait for a time when she begins to destroy the Sprint Cup Series. Trust me, it will happen. She might not win a race, but Dale Jr. hasn't won a race in several years, yet he remains one of the best drivers around.
Go figure.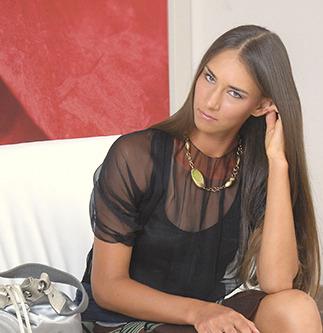 Image via Listal.com
The name Anastasia Pivovarova is enough to make a man ask around. But once you see her portfolio, things begin to change.
The Russian tennis star could use a fresh new look. She already has a sexy name; adding some short hair in the mix would only help her image.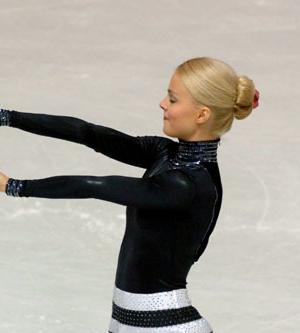 Image via KiiraKorpi.net
It has been many moons since a female Finnish ice skater impressed the world at the Olympics, but it appears Kiira Korpi could be the first.
In fact, no woman from Finland has ever won an ice skating medal in the Olympics, ever. I am a huge fan of underdogs especially when they look like Kiira.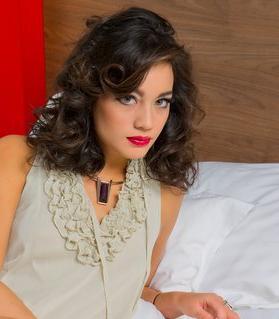 Image via Tennisfeminin.com
I have no idea where she came from, France, or who she is, professional tennis player, but Alize Lim is one of my new favorite people.
With a killer smile and legs longer than the shores of Mexico, this French sex kitten needs some publicity. Are you guys ready?
Remember the name, Alize Lim. You will be seeing it more often.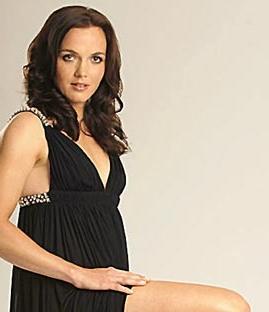 Image via FHM.com
I don't do biking. I don't even understand how that is an Olympic sport.
Then I watched it, live. Talk about degree of difficulty. I couldn't stand a minute inside the same track Vicky Pendleton rides in circles all day. And she even does it while finding a way to look sexy, too.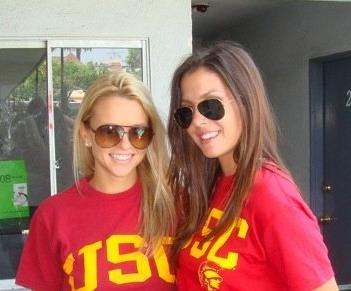 Image via FratHouseSports.com
Any excuse to feature Jessica Gysin and I will find it.
Now that I have your attention, maybe it is time for Ms. Gysin to adjust her hair and give us something new to look at. If not, it's OK, we are going to look anyways.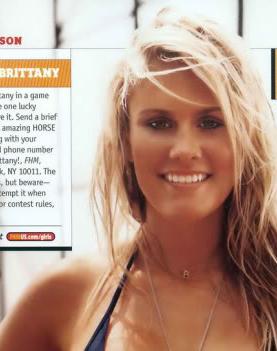 Image via FHM.com
Where has Brittany Jackson been over the past several years?
Haircut? I am just glad I remembered she was still around. If she wanted to trim her golden locks, so be it. I would admire her for the effort and continue my lifelong crush on the Tennessee native.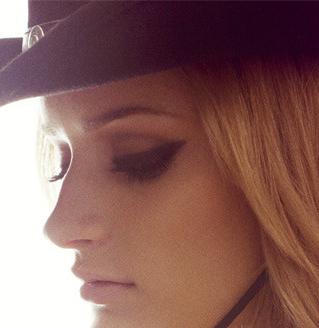 Image via Gomnes.com
I have never attempted hurdles but if I did, I would want Christina Vukicevic to teach me. There is something about a beautiful Norwegian blonde that makes my ADHD go away.
If she was willing to trim her hair, she might even shave a few seconds off her time and win some gold medals.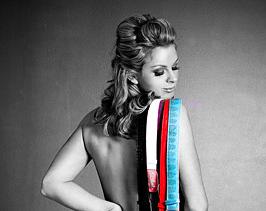 Image via SophieHorn.com
I placed Sophie Horn in my list because she is such a beautiful woman. I had to put her at the eighth spot because I frankly love her hair just the way it is.
But if she ever wanted to change it up, a new look would never hurt.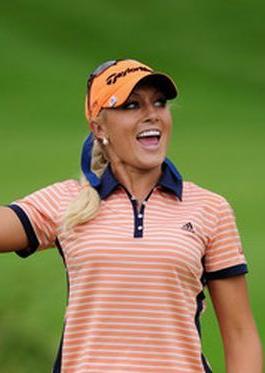 Image via Werdyo.com
Maybe it was just me but when I heard that Sports Illustrated was featuring Natalie Gulbis in a body-paint bikini, I passed out from the excitement.
I was about to call out a search party on Gulbis until then. She is now back in my mind for the long haul. A haircut would be nice but I am just glad she came back.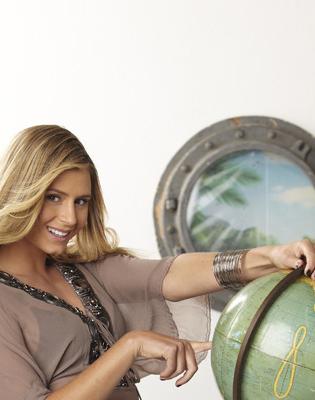 Image via WikiFeet.com
Can you imagine a world filled with hot blondes in bikinis surfing the waves in Hawaii?
Well, I do. I wake up every morning imagining a world with me and the only other people in it are those women. That would be a world worth partying in.
Anastasia Ashley could be the model that all others are built around.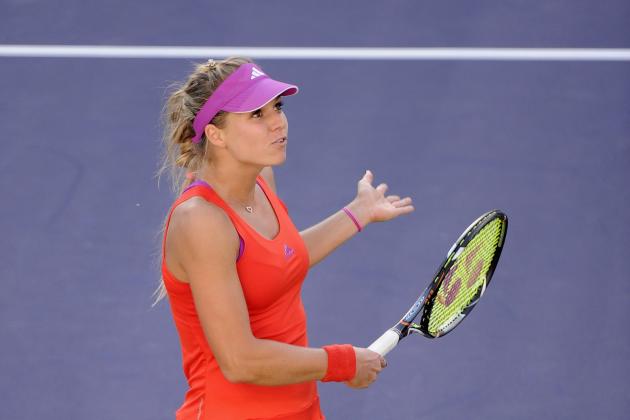 Harry How/Getty Images

If Maria Sharapova can do it, why not Maria Kirilenko? The two of them are practically sisters from another mother and father.
The share more similarities than fraternal twins so if one can do it, the other can as well.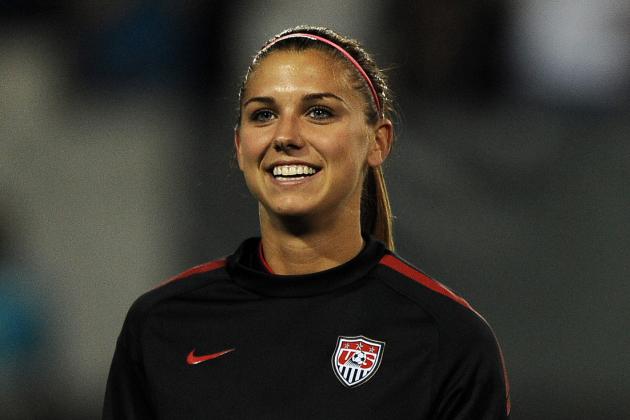 Image via EqualizerSoccer.com
You wouldn't mind all female soccer stars to cut their hair and dye it blonde, white, or yellow, right?
It is the look that most of them rock already so why not add Alex Morgan into the mix. If anyone could pull that look off, it would be the face of US soccer.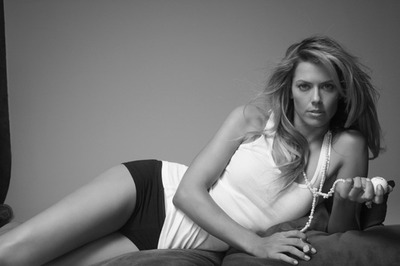 Image via SpyGolfer.com
I have always imagined a world that features Anna Rawson in skirts, playing golf, while her hair blows in the wind. It would almost be like a scene from a Mike Myers movie.
But since she loves to wear those bucket hats, we are left high and dry. So just go ahead and trim it down. It's not like we can see it anyway.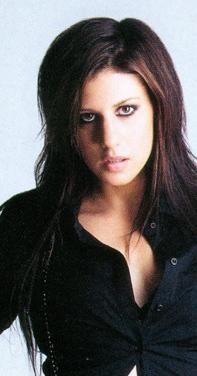 Image via FHM.com.AU
Are you saying you wouldn't think Stephanie Rice would look hot with a short trim? Maybe you need to rethink a few things.
Of course she would look hot. She would even make it a fashion trend at the Summer Olympics and then maybe thousands of Australian hotties would follow in her footsteps.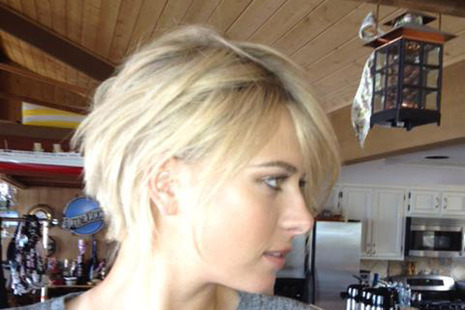 Image via BusinessInsider.com
Even if it was a joke, seeing Maria Sharapova sport the short hair was just enough of a tease to make us want more.
She is as beautiful a woman with short hair as she is with long. I would take her either way, and so would almost any man with that option. She could be bald for all I care, oh wait, let's not get carried away now.