Mel Kiper Jr. 2012 NFL Mock Draft: Picks Fans Better Hope Mel Gets Wrong
April 24, 2012

Domenic Centofanti/Getty Images
ESPN NFL draft expert Mel Kiper is very good at what he does, but there are a few picks he made in his recent "Grade A" mock that some fans better hope don't happen.
Generally, Kiper makes picks that he think would happen, which means that sometimes he doesn't agree. In this case, Kiper took players that he would draft if he were in charge of each pick.
Here are a picks that would go down if Kiper were in charge that would be complete disasters for a few unfortunate fan bases:
No. 23 Detroit Lions: Lavonte David, LB, Nebraska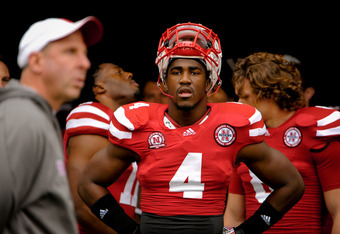 Eric Francis/Getty Images
I personally know Lions fans that would have a heart attack and die if Mel Kiper was running the show for Detroit and made this pick. There's no doubting the fact that the Lions need defensive help, but drafting a linebacker at 23rd overall is absurd, especially when it's Lavonte David.
The Lions' biggest need is in the defensive secondary at cornerback, or on the offensive line, along with another good option to trade down.
Even if the Lions were to take a linebacker, Kiper has them passing on both Dont'a Hightower and Courtney Upshaw from Alabama to take David out of all people?
I respect his ability to analyze players, but i'm just not seeing what Kiper does in David, especially when comparing him to Hightower or Upshaw.
14. Dallas Cowboys: Mark Barron, S, Alabama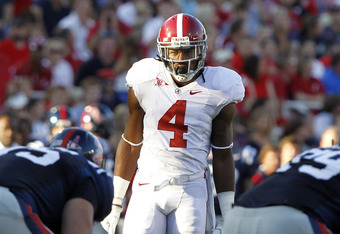 Butch Dill/Getty Images

This would be a terrible pick by Jerry Jones and company, so I hope they aren't listening to Kiper. While getting a safety is a need for the 'Boys, it's not their greatest need, and it's certainly not worth spending a top-15 pick on.
Barron is a good player, but he's not a top-15 talent. He suffered a double hernia that kept him out of the NFL scouting combine, and he tore his pectoral muscle in 2010.
Those are some major durability concerns for a safety at No. 14 overall, but when you factor in a player like Michael Brockers still being on the board, that makes this pick incredibly dumb.