Brock Lesnar and John Cena: Bold Expectations at WWE Extreme Rules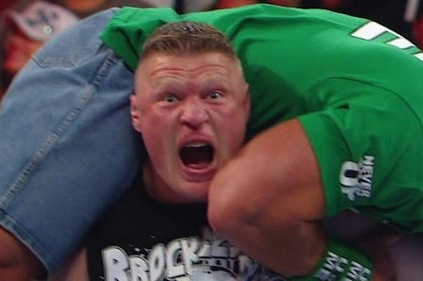 Photo credit: Cagepotato.com
Sustaining the momentum after the biggest WrestleMania ever is a monumental task.
Brock Lesnar is fighting John Cena this Sunday at Extreme Rules, and the WWE will need some surprising things to occur in order to keep the attention of new fans.
After WrestleMania, there usually is a somewhat of a letdown when it comes to the quality of WWE programming.
The lull is a natural progression of sorts after the biggest show of the year, and to counter that, the WWE has enlisted the help of former UFC megastar Brock Lesnar.
Lesnar showed up the day after WrestleMania, said absolutely nothing and then proceeded to F-5 the face of the company.
Now, Cena and Lesnar are locking horns at what is essentially a throwaway pay-per-view.
They could have saved the match for SummerSlam or even WrestleMania 29, but one of the biggest matches of the year is this Sunday, and the fans are reaping the benefits.
Begin Slideshow

»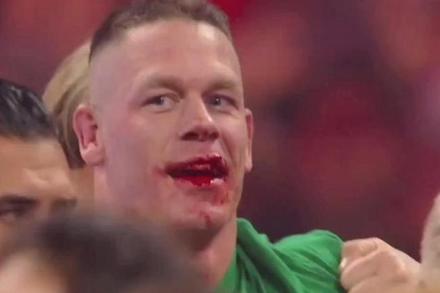 Photo credit: Deadspin.com
Ever since the switch to PG programming, the WWE has became a virtually blood-free zone. That changed a few weeks ago when Lesnar returned.
Though probably incidental, the right hook that bloodied Cena's mouth could have foreshadowed the events to come during their Extreme Rules match.
Lesnar has had no real work in a pro wrestling ring since 2007, and you can bet that he will lean heavily on his MMA style this Sunday.
Don't be surprised to see both men wearing a crimson mask at Extreme Rules which would add some much needed realism to the match.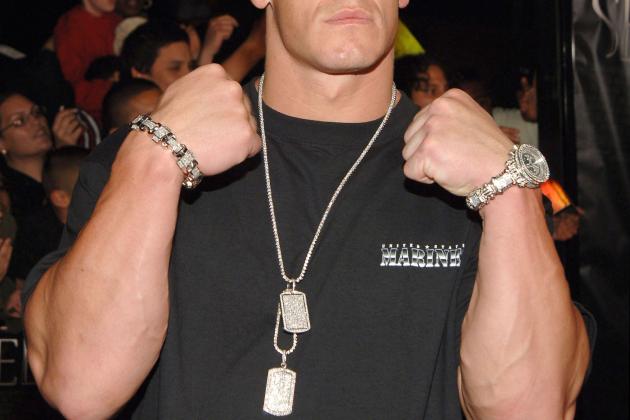 John Sciulli/Getty Images

Some fans have been clamoring for Cena to turn heel for years, and though they have hinted towards a turn at times, WWE has never quite pulled the trigger.
It could be a much needed change of pace for his character, but the problem lies in the fact the Cena is basically a heel already and in the "smarky" city of Chicago, the boos are going to be thunderous no matter what Cena does.
A possible scenario where Cena cheats could do the trick, but that is tough to accomplish in an extreme rules match.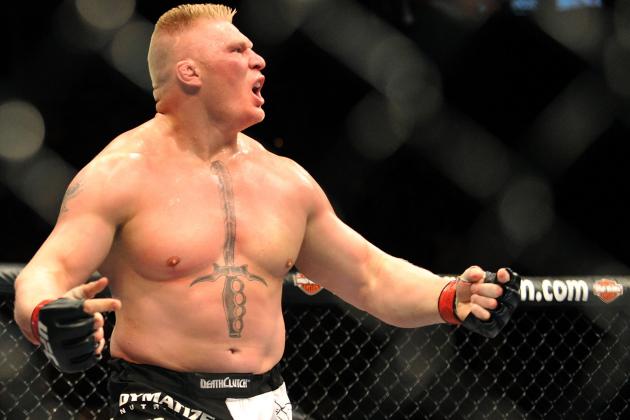 Jon Kopaloff/Getty Images

No count out or disqualifications means this match is going to see its fair share of weapons, chair shots and brutality.
Lesnar should be rusty, and look for this bout to to contain some rest holds and slow spots to help him get through a long PPV match.
The fact that Lesnar is being billed as a destroyer of worlds means that he will certainly be looking to put a hurting on Cena as well.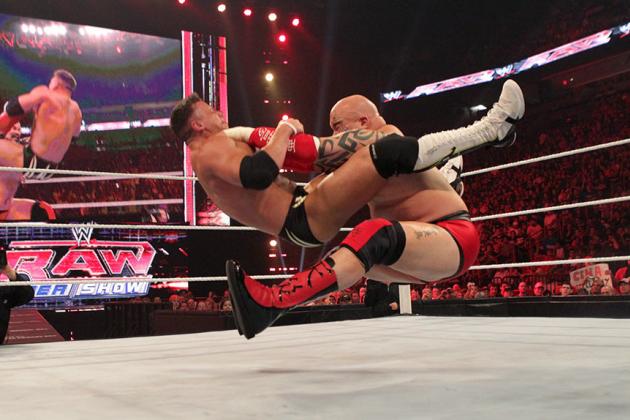 Photo Credit: WWE.com
There is much riding on this match for both superstars.
A loss for Lesnar makes him look rather weak in his first match inside a WWE ring in over eight years.
If Cena doesn't win, he loses to another part-time wrestler again, and the feud really doesn't have any logical progression.
Outside interference is a way for both men to keep their reputations in tact and the rivalry at a fever pitch.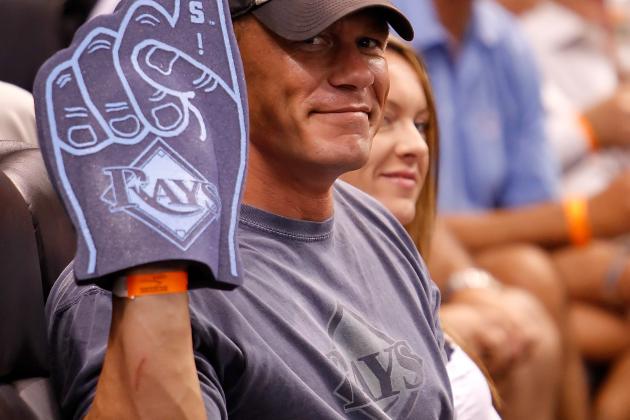 J. Meric/Getty Images

John Cena needs this win.
The past two WrestleManias have featured Cena losing to a former MTV star and a guy who played the tooth fairy.
The fans that claim that Cena never loses are obviously watching the wrong show. Cena has put over virtually everyone on the roster at one point or another.
A victory in Chicago is necessary for Cena to earn back some of the credibility that he has lost recently.
The best way to keep this feud at a boiling point is having Lesnar lose, so this means that Cena should come out victorious.