Los Angeles Dodgers: 3 Adjustments the Dodgers Must Make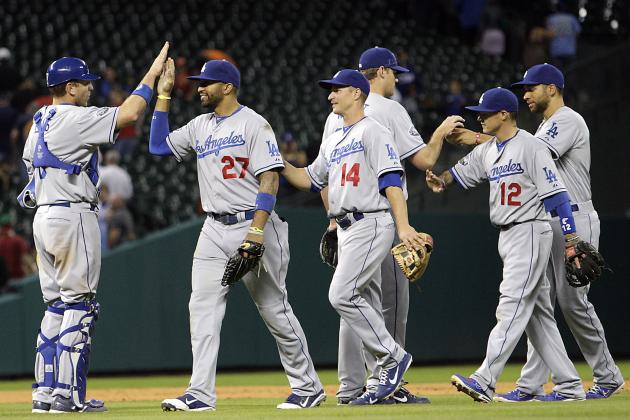 Bob Levey/Getty Images

The Los Angeles Dodgers are off to a fabulous 12-3 start.
Matt Kemp is putting up unreal numbers once again and showing why he is baseball's most versatile player.
Andre Ethier has also been fantastic coming back from an injury. And the outfield's pair of two-time Gold Glove winners have more runs batted in than both the Pittsburgh Pirates and Philadelphia Phillies' entire rosters.
Even so, there is still a lot that the Dodgers need if they want to contend thorughout the season. Players are going to cool down, and the competition is only going to get tougher.
So, Los Angeles must prepare its roster to fight off whatever is thrown its way, when the dog days of summer hit.
Outside of Kemp, Ethier and reigning NL Cy Young winner Clayton Kershaw, the Dodgers can still do a lot to make themselves one of the most feared teams in all of baseball.
In this slideshow I will highlight the three adjustments Don Mattingly's club must make in order to have a chance to play for their first title in 24 years.
Begin Slideshow

»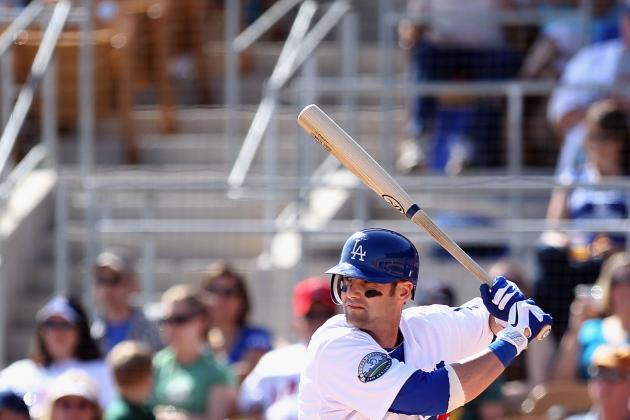 Christian Petersen/Getty Images

A couple of weeks into the season, the Dodgers have relied on Adam Kennedy as their go-to guy off of the bench on the offensive side of the ball. The journeyman has a lot of experience and is a valuable presence in the clubhouse, but he may not be the team's best option.
Los Angeles has two younger players with a lot of pop in their bats in the minor leagues—Jerry Sands and Josh Fields.
They also have a very hot outfielder playing in Triple-A—Scott Van Slyke. Van Slyke is hitting .355 with three home runs through his first 16 games in Albuquerque.
The Dodgers are going to have to give up on one of their infielders—Kennedy or Justin Sellers—to bring a little more power to their bench.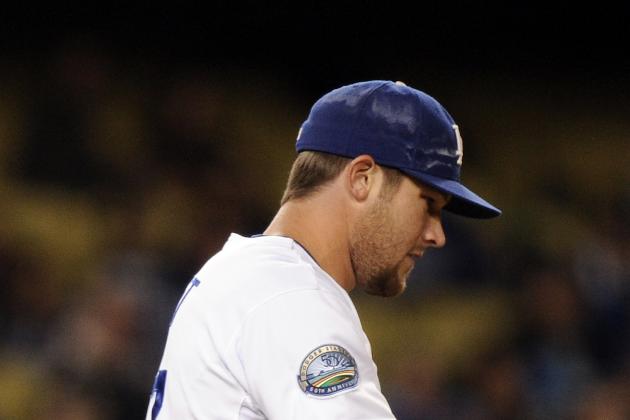 Harry How/Getty Images

Right now, the Dodgers only left-handed pitcher in the bullpen is 2004 first-round draft pick Scott Elbert.
Elbert has a lot of talent, but his career 4.50 ERA shows he is too inconsistent to be the team's primary left-handed specialist.
So, Los Angeles must find a southpaw to do what Hong-Chih Kuo did for them a few years back.
They don't need to load up on lefties, as they have three in the starting rotation—Clayton Kershaw, Ted Lilly, and Chris Capuano—but the Dodgers should bring in a southpaw they can rely on to come in and knock down a few hitters each week.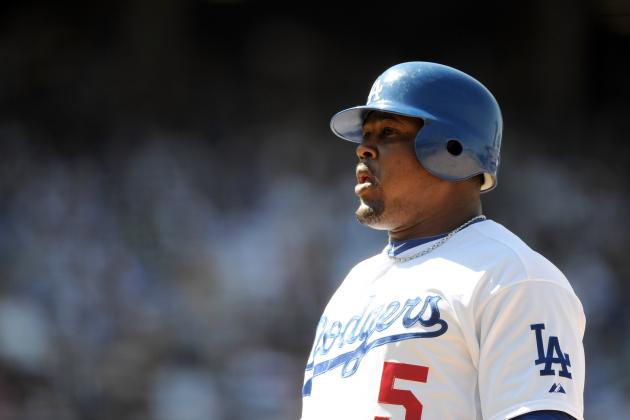 Harry How/Getty Images

As much of a beast as Matt Kemp has been, there is no way he can keep up his monstrous numbers all season.
Plus, Andre Ethier has never been able to stay consistent for a full season. So, there are plenty of questions about where the Dodgers' offense will come from, when their two stars cool down.
The help must come from the "hot corner," where Juan Uribe is supposed to be contributing.
Uribe has been awful since coming to Los Angeles a year ago, as he has battled numerous injuries and failed to put up acceptable numbers.
If Uribe cannot escalate his average way above the Mendoza line and hit more than four home runs, there is no question that the Dodgers should look elsewhere. If the price is right, hopefully they can bring in David Wright.