WWE Raw: Complete Preview, Rumors, News and More for April 23
April 23, 2012

Jon Kopaloff/Getty Images
With one week before Extreme Rules 2012, the April 23rd edition of WWE's Raw is sure to be one of the wildest of the year. We can't forget that it's a special three-hour episode as well.
Tons of questions are left to be answered and most of a card is left to be built, so the fans of the WWE would be well advised to stay tuned for this ultra-important go-home show.
Where: Joe Louis Arena, Detroit, MI
When: Monday, April 23, 8 p.m. ET
Watch: USA Network
Brock Lesnar vs. John Cena Contract Signing
With just one more week of build on this fast-moving feud, the time for making sure all the loose ends are tied up is right now. A contract signing is a perfect chance to get Cena and Lesnar face-to-face.
Question on Everybody's Mind: Nothing could go wrong, right?
In all of the contract signings in pro wrestling history, I have never seen one end in a handshake. You better believe that someone is going through the table they will be sitting around.
Hype Meter: 5 out of 5 F-5s Through A Table
There is no doubt that John Laurinaitis will be involved as well, so fans in Detroit should go crazy for a wild main event. If the crowd gets into the show, this has the potential to be amazing episode.
Rumor Mill: WWE Rumors: The Rock, Brock Lesnar, John Cena and Friday's Top WWE News
WWE Draft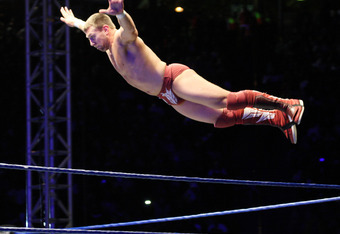 Gallo Images/Getty Images
With this being the week the WWE draft was scheduled, the company has completely ignored those previous statements and instead announced a three-hour show on June 11.
Question on Everybody's Mind: Is there a draft this year?
While there is almost no doubt that the WWE will not be drafting on this week's three-hour edition of the show, the lack of any kind of announcement leaves the door open for the WWE to sneak something on us.
Hype Meter: 2 out of 5 Brand Splits
Some fans may hate the brand split and love the Raw SuperShow, but the natural competition between the shows was something that WWE should always strive for. Wrestling is built around competition and having two brands feud is like a mini WCW-WWF war.
Rumor Mill: Draft to be on June 11? (Wrestling Inc)
CM Punk, Lord Tensai and Extreme Rules Build
With questions surrounding the feud between CM Punk and Chris Jericho, as well as what's next for Lord Tensai after beating John Cena on last week's Raw, the go-home show to Extreme Rules is the most important of 2012.
Question on Everybody's Mind: Is WWE's future as bright as it appears?
With legitimate stars through the roster and an influx of the FCW talent that is truly ready to be WWE workers, the company's outlook isn't as bleak as many have thought.
Hype Meter: 4 out of 5 Antonio Cesaro Debuts
There is bound to be complete anarchy as the WWE prepares to blow out their first PPV with Brock Lesnar on the card. The success of this show will be a big deciding factor on how long and how hard the WWE pushes Lesnar and other older stars.
Rumor Mill: WWE Rumors: The Rock, Daniel Bryan and Thursday's Top WWE News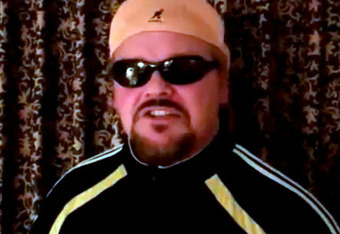 Ring Rust Radio's April 24th Edition
With one of our own going to Extreme Rules in Chicago, Ring Rust Radio will bring you all the news following Raw you could ever want. Also, don't miss ECW legend "Franchise" Shane Douglas in a live interview! Catch it all Tuesday, April 24 at 7:00 p.m. ET.
Check back for more on the World Wrestling Entertainment as it comes, and visit Bleacher Report's Wrestling Page to get your fill of WWE/TNA. For more Wrestling talk, listen to Ring Rust Radio for all of the hot topics you just can't miss (some language NSFW).