UFC 145 Results: 5 Fights for Rory MacDonald to Take Next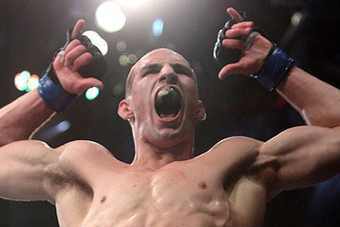 mmaweekly.com
Hot off the heels of an impressive victory over Che Mills in Atlanta, Rory MacDonald looks to be the future of the UFC welterweight division.
Aside from GSP, MacDonald towers over the competition, much the same way Jon Jones does at light heavyweight.
Still, there are challenges to be had and further statements to be made in his bid for greatness and UFC gold.
Here are five fights for MacDonald to take in his quest to be the best.
Begin Slideshow

»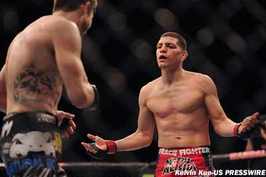 mmajunkie.com/Kelvin Kuo-US PRESSWIRE
While Nick Diaz may currently be on the sidelines, pondering permanent retirement, it is hard to imagine he will be able to stay away from the cage for very long.
For MacDonald, a victory over Nick Diaz would cement his status as a top contender for the welterweight title.
Of course, it would be a tough bout, and those are more often than not the fights that help shape and define a fighter.
Given MacDonald's youth and ability, such a test would go a long way in helping him sharpen his game, in addition to providing answers about his resolve and grit.
Should MacDonald prove worthy of the task, his name and stature in the sport would be considerably elevated.
And being able to say he conquered both of the Diaz brothers is something no fighter would hesitate to smile at.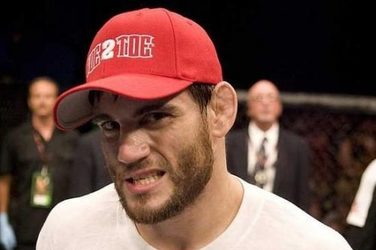 fighters.com
Jon Fitch is a workman in the cage, possessing a sound grasp of the fundamentals and a true grinder's attitude.
Any fighter hoping to keep a grasp on the title will need to be able to contend with fighters like Fitch—warriors who don't quit and have the ability to take a fight to the ground and keep it there.
MacDonald would have to work hard against Fitch, constantly fighting to keep from being taken down and smothered by constant pressure and punches.
MacDonald has all the ability, but it would behoove him to have the experience of facing a fighter like Fitch, because if we've seen one thing above all, it's that wrestlers are among some of the strongest contenders in every division.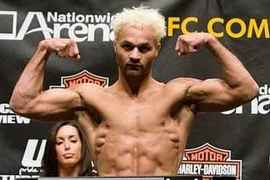 cagetoday.com
Much like Jon Fitch, Josh Koscheck is another excellent wrestler in a division full of them.
What makes Koscheck stand above most of his kind is his punching power and submission skills.
Koscheck is a true fighter who knows how to win, in addition to knowing how to wage the kind of mental wars in the lead-up to a fight that would put MacDonald in uncharted territory.
Many good fighters have had a hard time dealing with the mouth of Koscheck before the fight and the skills he brings during it.
Could MacDonald handle it all?
This is one fight that would provide the answers.
mmatattoos/mmaweekly.com
Thiago Alves is another fighter MacDonald would do well to contend with.
Alves brings brutal KO power and very good striking to the table, and he loves to brawl.
In Alves, MacDonald would have a chance to show the world his heart for the kind of bloody, back-and-forth fights the fans love to see.
He could also show them he is smart enough to take the fight to the floor when needed.
When facing this kind of fighter, MacDonald could show us all if he really knows how to implement his reach advantage like Jon Jones.
Against Alves, MacDonald would have a true chance to shine, provided he didn't get knocked out.
In short, this would be a dramatic matchup, and such fights are always cherished by fans and fighters alike.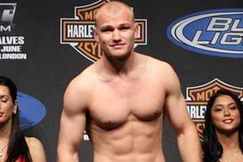 ring-rap.com
Of all the fighters mentioned, Martin Kampmann is the closest thing to a like-minded fighter that MacDonald would face.
Kampmann is much like MacDonald: fierce, well-rounded, in excellent condition, hungry, and driven.
He is also a better striker than MacDonald, and could probably stuff many of Rory's takedown attempts.
MacDonald must fight opponents of Kampmann's quality if he ever hopes to capture UFC gold.
Against Kampmann, MacDonald would be forced to deal with adversity and think quickly on his feet, and those are the fights that see a young fighter develop and mature quickly.
Should he be able to defeat Kampmann, there would be little to no disputing that he deserves a shot at the title.