The Top 10 NBA Players Who Would Most Benefit from Changing Positions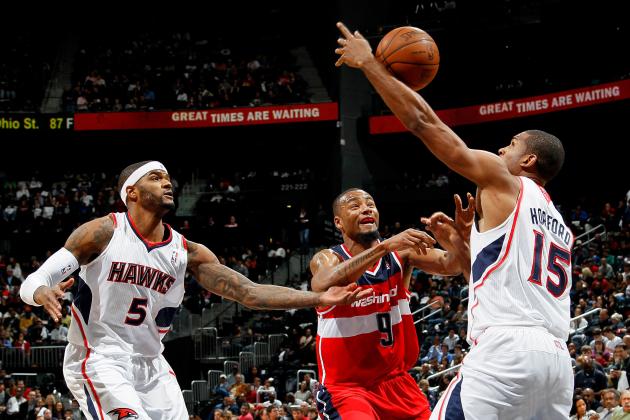 Kevin C. Cox/Getty Images

It's hard to put together an NBA roster that has everyone playing exactly where they should.
Even the best teams have players out of position. But then, so do the worst teams.
Often a true shooting guard is forced to distribute as a point guard because of a lack of height. Some power forwards have to play center because there aren't enough good centers in the league.
Some centers play power forward because they don't have ideal height for a center (preferably 6'11" or taller). And often, coaches are completely incompetent.
There are many reasons why players are misused.
Here I'm ranking the guys who would show the most improvement by changing positions.
Begin Slideshow

»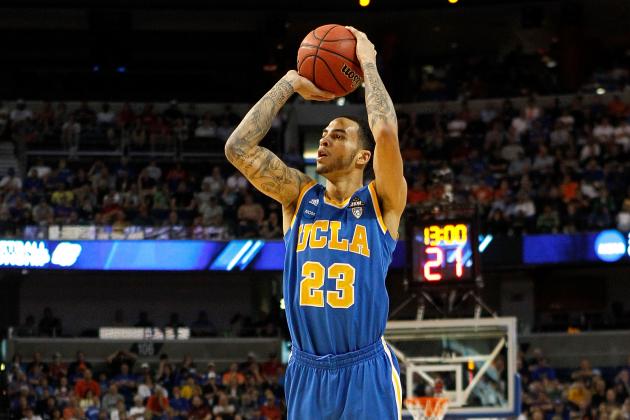 J. Meric/Getty Images

Plays: Small forward
Should play: Shooting guard
Honeycutt was considered a second-round pick who could immediately make an impact. Yet, he's played fewer than 60 minutes all season, and those minutes have been less than impactful.
Why?
Well, Honeycutt is at least 6'8", with long arms and great athleticism. He was a defensive star at UCLA, and he could also shoot it well. But he's done neither since being in the NBA.
My only thought is that because two-thirds of the Kings are shooting guards, Honeycutt has been forced to play too often at small forward. He's best when towering over shooting guards. Without having much of a physical advantage, there isn't a whole lot he brings to the table as a small forward.
That's my theory.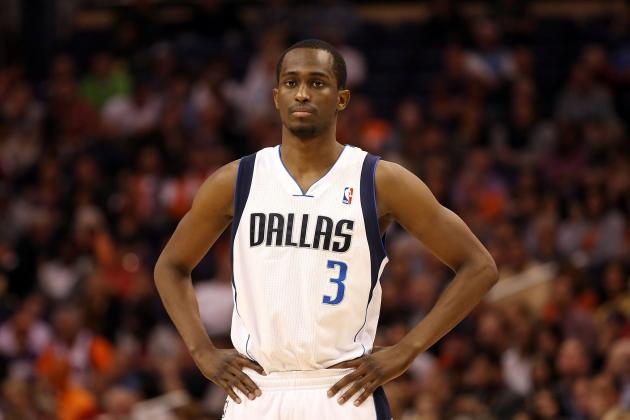 Christian Petersen/Getty Images

Plays: Mostly point guard
Should play: Mostly shooting guard
Why can't Roddy Buckets ever seem to pull it together? At 6'2" and 185 pounds, Beaubois is the perfect size for a point guard.
So why is he struggling to get minutes on a team that has the unrefined Dominique Jones and a couple of old guys at the position?
Beaubois has all the talent in the world. Well, all the talent you'd need to be a shooting guard.

It seems Beaubois might not have the distributor gene. He may be forced to be an undersized shooting guard if he wants to succeed in the NBA.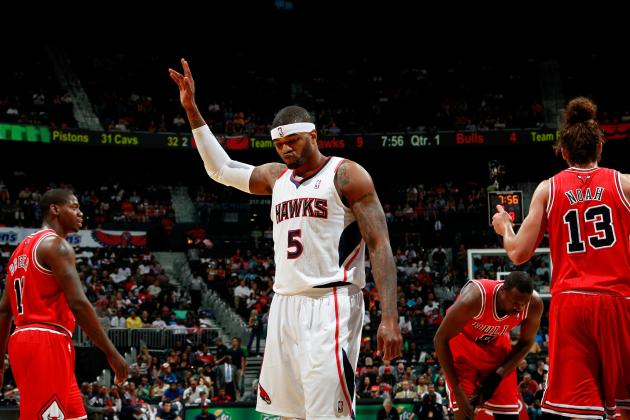 Kevin C. Cox/Getty Images

Plays: Power forward
Should play: Small forward
If Josh Smith wasn't having the best season of his career, I wouldn't feel bad putting him near the top of this list.
Once upon a time, Smith was an extremely versatile small forward who didn't have to play in the post every single minute. He could get out in transition and get the easiest baskets of anybody on the court.
He could dominate small forwards in the post and take power forwards out to the perimeter. But now?
He's still overwhelmingly athletic, and that's how he pulls down almost 10 rebounds a game. He is still an incredibly versatile and game-changing defensive player. He's averaging 19 points a game.
But I think he can do more as a small forward. He's learning how to post up power forwards.
Imagine what he could do as a small forward. Being the unique player that he is, he could still pull down at least eight rebounds per game as a full-time small forward while still getting out on the fast breaks.
In short, he's not a natural post player, although he's not a bad one. His natural position is small forward, and his versatility would allow him to become a superstar if he moved back to it.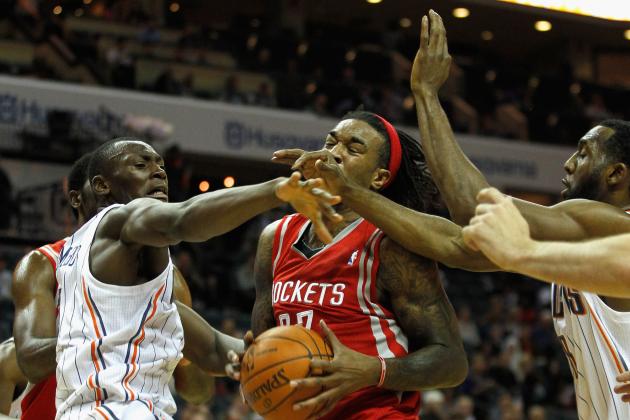 Streeter Lecka/Getty Images

Plays: Center
Should play: Power forward
Jordan Hill's misuse is caused by the lack of good centers in the league. Hill is 6'10" (solid for a power forward but slightly short for a center), and both strong and athletic enough to look sharp at both positions.
What does he do best? He has a nice, underrated back-to-the-basket game, and he's an excellent rebounder. So instead of banging with bigger guys and not having anything to show for his agility, he should be doing what he came into the league to do, which is banging with power forwards while still having the agility to keep up with them.
If he was a full-time power forward, he would immediately be a solid player with the potential to be a borderline All-Star. But what will he ever accomplish as a center?
Mediocrity. So far so good.
Doug Pensinger/Getty Images

Has played: Mostly power forward
Should play: Mostly center
For some reason, at the beginning of the season, Denver decided to move Nene to power forward. Thus, he lost all relevancy.
Now he's with Washington, and he's playing better. Perhaps he's playing more center again. I don't know why he would be so much less successful at power forward, but the switch didn't do anything for him. We'll see exactly how this plays out.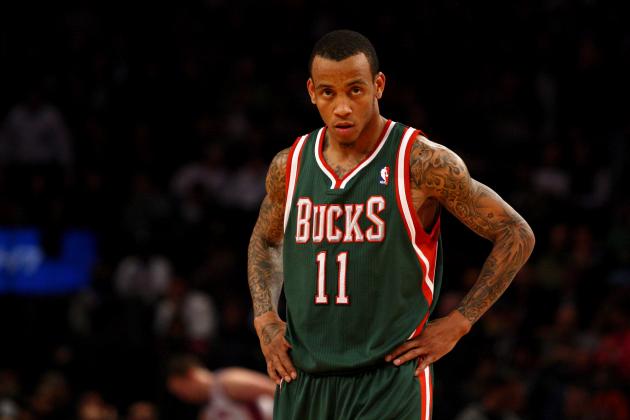 Chris Chambers/Getty Images

Plays: Shooting guard
Should play: Point guard
When Monta Ellis went to Milwaukee, everybody started talking about how he would push the Bucks over the top and back into the playoffs. When I disagreed, I figured that I was just being overcritical after watching him and Steph Curry fail in Golden State.
But, actually, I was right. Like I initially said, he is a right-handed Brandon Jennings at the shooting guard position. But why is he even a shooting guard? Is he a bad passer? Six assists per game is really good for anyone besides a point guard.
Does he have adequate height? Yeah, at 6'3", he does for a point guard. If he were a team's primary ball-handler, he would erase his selfish reputation and turn into a player very similar (but not quite as good) as Derrick Rose, even though he remains a liability on defense.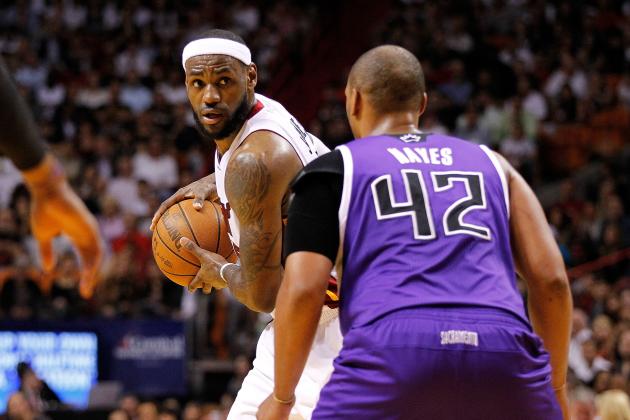 Mike Ehrmann/Getty Images

Plays: Power forward
Should play: Center
What has happened to this dude? Since being moved to Sacramento and the power forward position, Chuck Hayes has lost all relevancy. He's no longer a notable rebounder. His scoring has decreased even more. And he's not a defensive wizard anymore.
In other words, he's worthless, and it may be because he's playing power forward instead of center.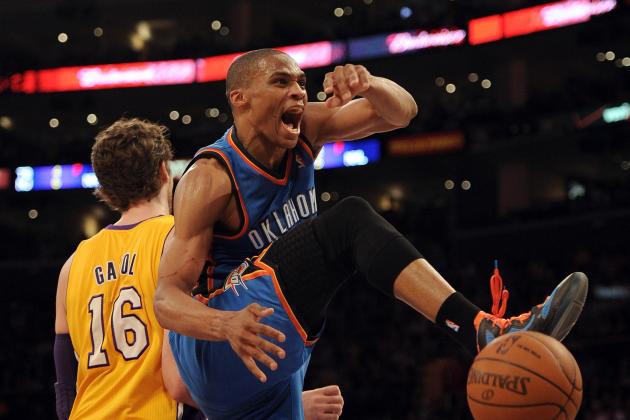 Harry How/Getty Images

Plays: Point guard
Should play: Shooting guard
Since last year's playoffs, I have been Russell Westbrook's biggest critic. I wasn't the only one, yet none of us has seemed to reach him.
Westbrook gets to pass to Thabo Sefelosha, who has become a great spot-up shooter, James Harden, the ever-improving Serge Ibaka, and, oh right, Kevin Durant, yet he's barely averaging five assists per game. I feel like I could average at least six assists per game on that team.
Despite the fact that he has arguably the game's best closer, Westbrook continues to jack up contested threes late in close games. For a team that rarely loses, this ball-hoggery could lead to, what, half of their losses? It happened in last year's playoffs, and it just might be the Thunder's downfall again.
On the other hand, Westbrook averages almost 24 points per game. I think it's clear that the league's earlier suspicions are true: Westbrook will never reach his full potential as a point guard. The team lists him at 6'3". He's closer to 6'5", and his athleticism is absolutely jaw-dropping.
He could step in as somebody's shooting guard right now. Considering that he messes up most when deciding whether to pass or shoot, being expected to shoot first could push him over the top as an MVP candidate.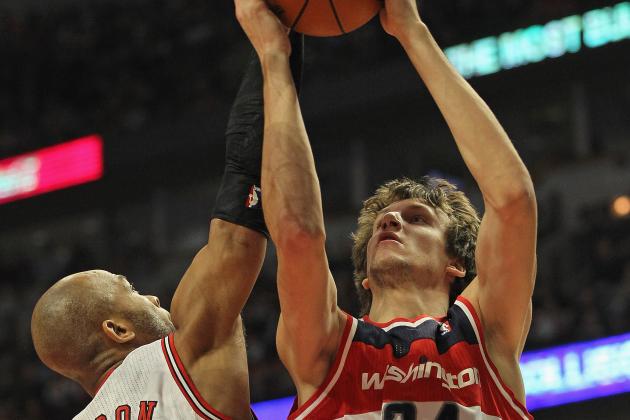 Jonathan Daniel/Getty Images

Has played: Mostly small forward
Should have played: Mostly power forward
Since moving to power forward not too long ago, Jan Vesely has become a decent player. While initially being compared to Andrei Kirilenko, a small forward, Jan Vesely has proven that he can't be a full-time perimeter player.
His stats have absolutely skyrocketed since he moved to power forward. Nobody really knows why, but it's obvious that power forward is the position for him.
So, technically, he doesn't need to be moved, but his misuse did mostly ruin his rookie season.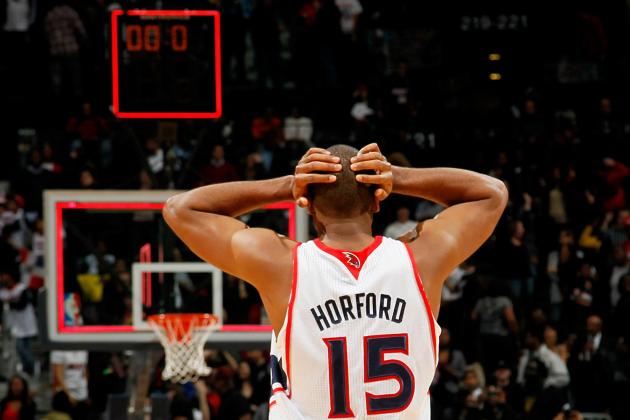 Kevin C. Cox/Getty Images

Plays: Center
Should play: Power forward
The things that this guy has been able to accomplish while playing out of position is impressive. Al Horford is listed at 6'10", and that's at the very maximum. His length does not stand out. Only his hard work does. He hustles, he trains hard, he fixes his weaknesses.
So let's look at him as a center, which is what he mostly plays. Horford has the strength to at least compete and the athleticism to stand out. He's a good enough rebounder and defensive player to contend. And while he can back down or face up just as well, he generally faces up to utilize his quickness. But he doesn't really have superstar potential.
Now imagine that's he's always played power forward, so think hypothetically with me. Horford is one of the strongest forwards in the league, with adequate height and length, but he also has the agility to match up with any perimeter-oriented big man.
He can easily back down most power forwards, and if you put a bigger center on him, he will be able to face up and either get a good look with a jumper or drive for a high-percentage look at the rim.
Horford also is an absolute-rebounding force for a power forward, and defensively he can take some of the pressure off the center.
Basically, he excels in all areas. If you choose to go small at times, he will still give you impressive play at the center spot.
Take your pick.
The day the Hawks get a real center and let Horford play power forward and Josh Smith small forward, they will have one of the most unstoppable forward tandems of our time.