Arsenal Transfers: 7 Bold Predictions for Gunners' Summer Spending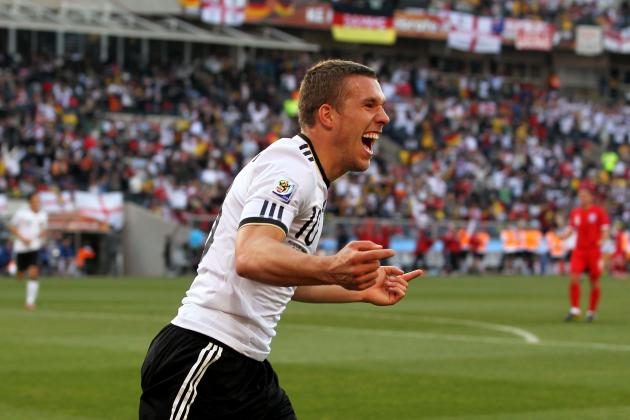 Clive Rose/Getty Images

It's been a roller coaster season for Arsenal, but things have been on the up as of late, for the Gunners, and third place in the Premier League is looking good.
With Arsenal's remarkable resurrection that saw them climb through hate and criticism from 17th place to third place, there have been murmurs of a title challenge for next season. Although these suggestions may seem a bit far-fetched, they're certainly rational.
But I'm going to be honest, would Arsenal's current squad win the title next season? No.
However, Arsene Wenger's men always seem to be about three transfers away from a trophy, and they're in this situation once again where the sufficient transfers could surely bring silverware in 2012-13.
Here are 7 bold predictions for the Gunner's crucial summer spending.
Begin Slideshow

»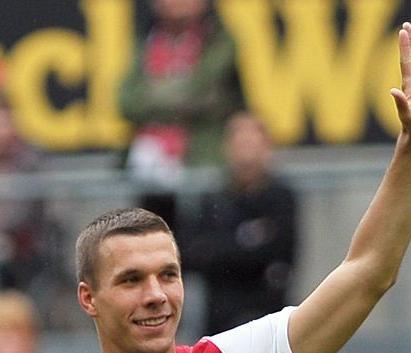 I'll start off by saying that that's some pretty impressive photoshop...
As an Arsenal fan, you can never really believe that a transfer is done and dusted until it's been announced on Arsenal's website. The Gunners seem to be linked to about 100 players at a time (seriously, that's not an exaggeration), and no matter how many reports of reported targets passing medicals or being scouted, I've learned to never get ahead of myself when it comes to Arsenal transfers.
But there's an air about this Lukas Podolski deal that seems like it's just going to happen. Arsene Wenger has admitted to wanting Lukas Podolski and has even suggested that he can help the Gunners win trophies. Although he has stated that the deal hasn't been completed, that alone confirms that Arsenal are in talks with him.
Expect this deal to be wrapped up in June.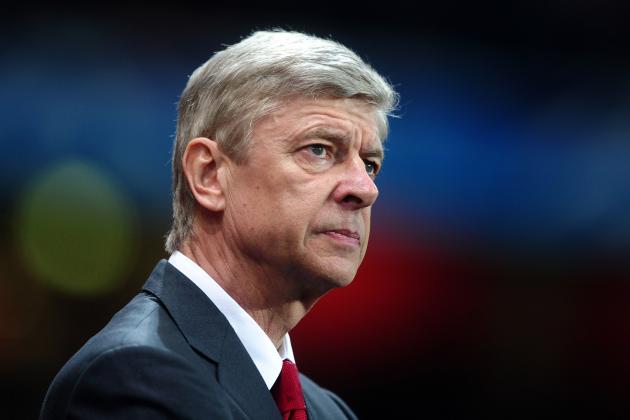 Laurence Griffiths/Getty Images

Arsene Wenger has vowed to make his signings early this summer to avoid the mess he ended up getting in last summer.
Arsenal fans got a very rare sight—Wenger bought five players in 50 hours in a transfer deadline day frenzy that he seems to very much regret (mentioned in the previous link), as it may very well have cost us some points early on in the season when the squad hadn't fully gelled.
I do think Arsene Wenger will stick to his word and make his signings early on in order to avoid the sort of mess that happened last season.
Unfortunately, there won't be any deadline day excitement for Gunners fans this summer.
But on the bright side, we won't get mauled 8-2 by Manchester United! It's a sacrifice I'm willing to make...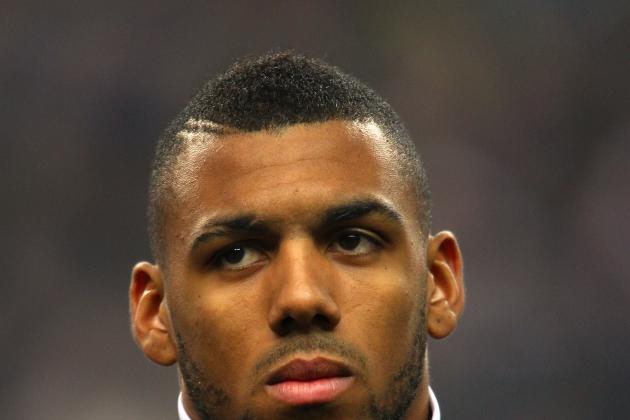 Alex Livesey/Getty Images

The latest rumour out of the rumour mill is that Arsenal are interested in Stade Rennes defensive midfielder Yann M'Vila (ignore that other part about Song going to Inter, I can't see that happening in a million years).
At 21 years old, M'Vila has been already touted as the next Patrick Vieira, and as good as a move this would be, I don't see it happening—and I also don't see why Arsenal necessarily need him. They already have one of the best defensive midfielders in the Premier League in Alex Song, and the signing of M'Vila could stunt the progress of the impressive young Emmanuel Frimpong.
M'Vila, as mentioned in the links above, could cost about 21 million pounds. I don't see Arsene Wenger dishing out that much cash, considering some of his best midfield enforcers over the years (Patrick Vieira, Alex Song, etc.) weren't even signed for half of that price.
Don't get your hopes up for this one...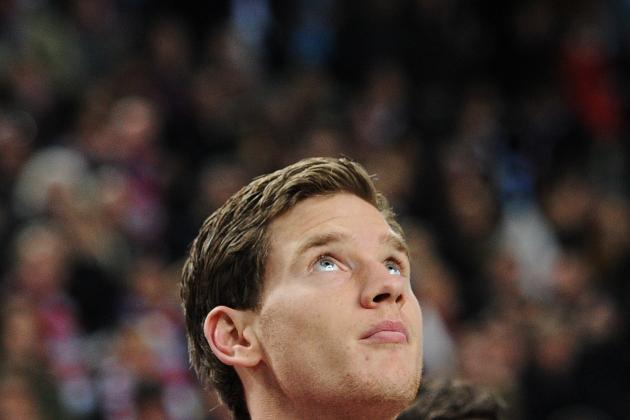 Jasper Juinen/Getty Images

Although Arsenal currently have five centre-backs in the squad, they'll certainly be in the market for another one this summer as both Johan Djourou and Sebastien Squillaci are defensive liabilities, with the latter likely to be sold in the summer.
The two leading candidates to grab the Ajax centre-back's signature are Arsenal and Tottenham, but Arsenal are now certainly favorites to sign him with Spurs no longer in the top four. Vertonghen has also stated his desire to move to the Emirates this summer, so a move could be likely.
This transfer doesn't seem nearly as sealed as the Podolski deal, but if Arsenal are to add to their defensive depth this summer, Vertonghen will certainly be at the top of their list.
I'm expecting Wenger to snap up the young Belgian international.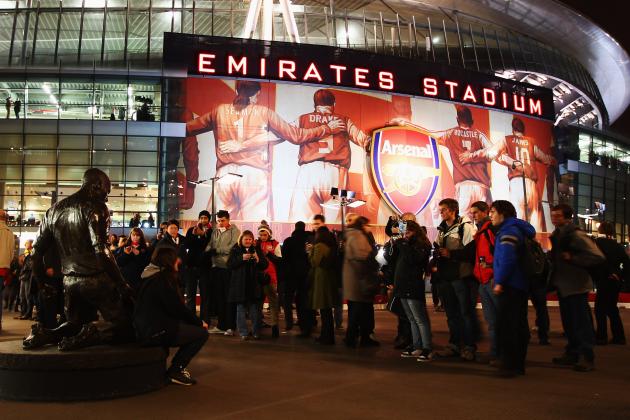 Clive Mason/Getty Images

Like I said earlier, Arsenal seem to always be about three signings away from a trophy.
Although they did make a whopping nine transfers in the last summer window, they also sold three key players in Gael Clichy, Samir Nasri and Cesc Fabregas.
I'm predicting that the Gunners will make a total of three transfers this summer—that's Lukas Podolski, Jan Vertonghen and one more. But the question is, will Arsenal be able to retain their key players?
Read on...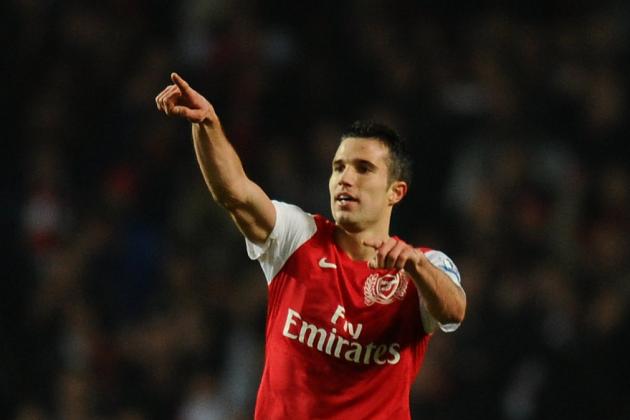 Mike Hewitt/Getty Images

Like many, I do think Robin Van Persie will stay with the Gunners this summer.
Despite the recent controversy over the image of him eating dinner with a Manchester City executive and the image of him at the Barcelona hotel, I see these pictures as Van Persie demonstrating to Arsenal supporters that he's not hiding anything, and that, better yet, he won't be leaving.
My prediction is that on September 1st, Robin Van Persie will still be a Gunner. However, I think he'll be waiting to extend his contract until he sees that Arsenal can actually win some trophies next season.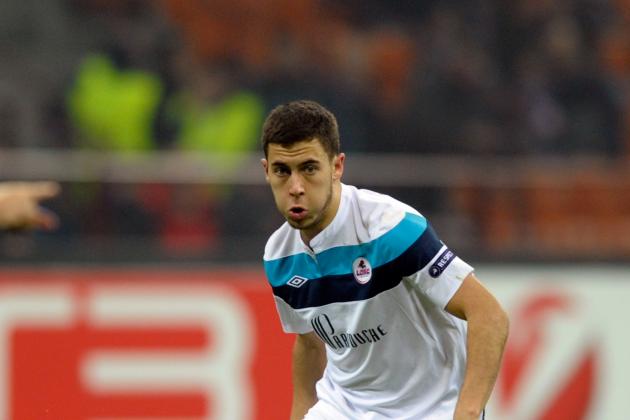 Claudio Villa/Getty Images

So far I've predicted that Arsenal will make three signings in total: Lukas Podolski, Jan Vertonghen and one more.
Although those two would be big moves, I think the third one will be even bigger. Yes, the picture is of Eden Hazard, but it doesn't have to necessarily be him. It could be Olivier Giroud, the prolific Montpellier forward, or Shinji Kagawa, the creative Borussia Dortmund midfielder.
But the point is, it will be someone big. Arsene Wenger will need to spend top dollar on some of Europe's brightest talent in order to convince Robin Van Persie how ambitious the club is, and in order to end the Gunners' trophy drought.
Yes, it's bold, but this could be Arsenal's most important summer in a while, and Arsene Wenger will surely spend wisely.