20 Ladies ESPN Could Get to Replace Michelle Beadle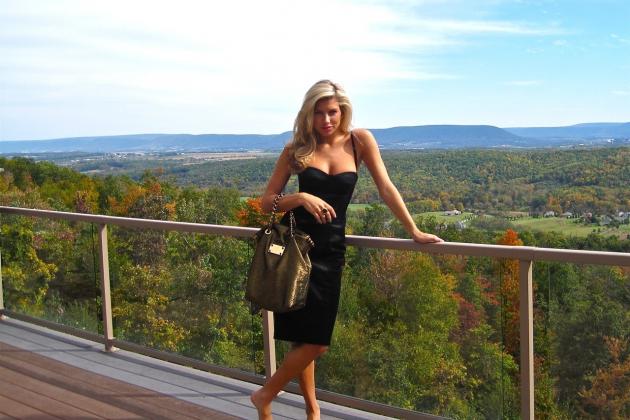 Image via melanie-collins.com
It looks like ESPN will be on the search to replace the cute and cuddly Michelle Beadle. Her contract expired on May 31 and Sports by Brooks is reporting that the "SportsNation" star is bouncing from the Worldwide Leader for a gig at NBC.
That brings us to a fun debate. Who should replace Beadle now that she's out the door. Who is the one woman who could fill her shoes? Could it be the lovely Melanie Collins, pictured above?
She has to be sexy, duh. She also has to have a great sense of humor, a wonderful sports IQ and a mind of her own. We would not mind seeing some fresh faces in their too, but it never hurts to see the veterans make a case.
Enjoy the 20 women that ESPN could get to replace Michelle Beadle.
Begin Slideshow

»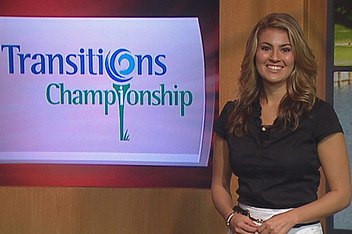 Image via PGATour.com
I came across this lovely blonde while watching the coverage of the Masters online,
Amanda Balionis is the host of PGA Tour Today on PGATour.com. She is also one of the freshest new faces of women in sports today. It is very unlikely that she will be the next replacement of Michelle Beadle, but she is not that far from making it to the top.
Maybe next time.
Image via Duanails.com
Before Kristen Berset became a sports reporter for Fox 45 in Baltimore, she was Miss Florida USA in 2004 and then spent a couple of years as a model.
If I was ESPN, I would spend extra attention to the hottie from St. Petersburg, Florida. She just might be working her way into a national TV role in the next five years.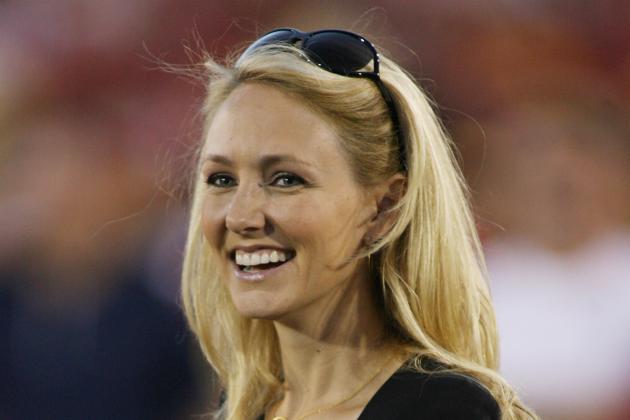 Jeff Golden/Getty Images

Lindsay Rhodes, formerly known as Lindsay Soto, is already one of NFL Network's most beloved reporters. She is no secret to us at Bleacher Report, either. She has been featured several times in the past two years as one of the hottest female sports reporters alive.
It would be shocking to see a jump from NFL Network to ESPN, but stranger things have happened. She has the fanbase already and would be quite pleasant to look at for one hour each day.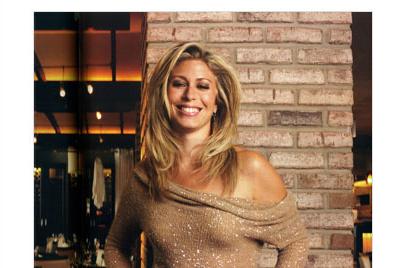 Image via OceanDrive.com
Jill Martin would not be the typical choice to replace Michelle Beadle, but she would be a good one. Her background in fashion and her high level of sex appeal would turn me into a fan come day one.
If looks is how ESPN wants to hire, Jill Martin is a top choice. If talent is the route they want to travel, she should still be one of the top candidates. Her resume speaks for itself.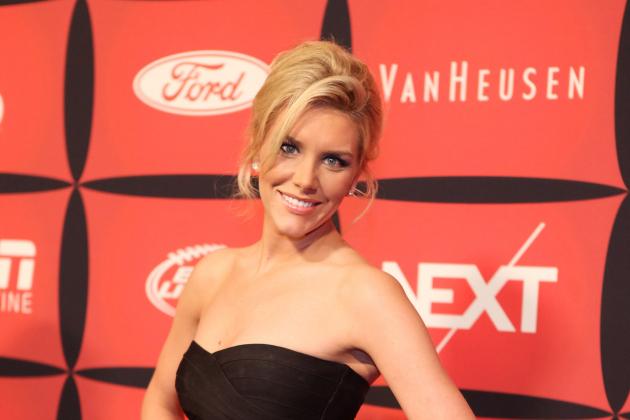 Robin Marchant/Getty Images

Does Charissa Thompson look familiar to you?
That might be because she has already appeared on SportsNation, filling in for Michelle Beadle. Now that she is already an ESPN employee with experience working on SportsNation, shifting her over to replace Beadle would be easier than hiring some new face.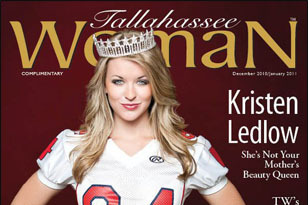 Image via MissFloridaUSA.com
According to Kristen Ledlow's Twitter, she is the future commissioner of the NBA. Now, how does a former beauty queen become a big time ESPN sports anchor?
By having a personality, that's how.
She has already proven her worth. Just check out her Twitter—it is hilarious.
Now all she needs is the sex appeal. Check.
She is a secret weapon ESPN could use to kick-start life after Michelle Beadle.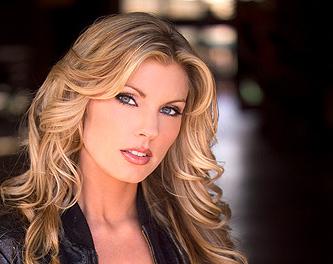 Image via AshleyRussell.com
Based on looks alone, Ashley Russell gets my vote. She is one of the sexiest female sports reporters in the United States.
She has the looks, but does she have the talent to make it on ESPN as one of the top-leading ladies? Maybe.
She is making her move in the sports world right now and she just might be the next big thing to hit Bristol since Erin Andrews.
Did I mention she has a sexy southern accent?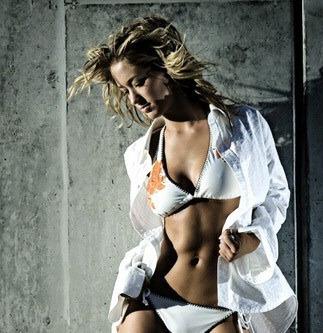 Image via BustedCoverage.com
How does a former Oregon cheerleader become a sports reporter for ESPN? The same way you get to Carnegie Hall—practice.
Katelynn Johnson is now a sideline reporter over at Fox Sports. She is just inches away from being the next ESPN sports anchor. All she needs is a little loving from the fans.
She might just be the hottest thing to work for ESPN since Jenn Brown. If they hire her.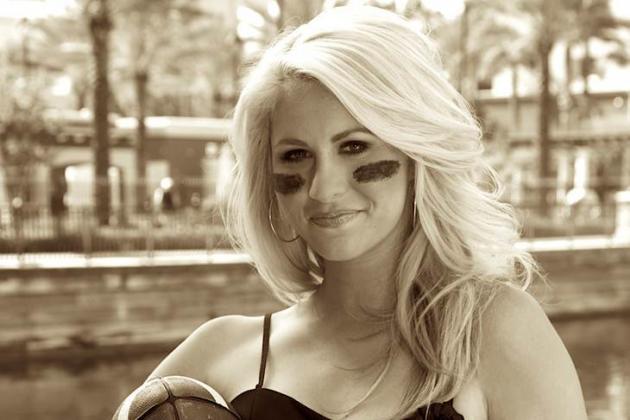 Image via LauraMcKeeman.com
Of all the states, Florida seems to pave the way for beautiful female sports reporters. With almost half the list hailing from the Sunshine State, Laura McKeeman is just one more.
It seems like ESPN loves Florida so much they tend to hire leading ladies out of that state more than any other. Laura has that going for her, now all she needs is raw sex appeal. Check.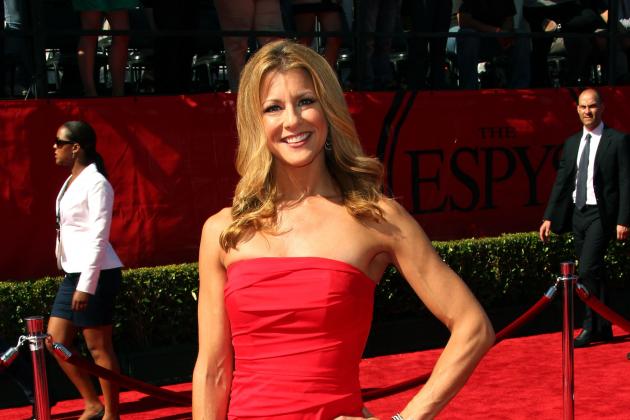 Frederick M. Brown/Getty Images

Don't call it a comeback—she has been around for years.
Bonnie Bernstein was once the nation's favorite leading female sports reporter. She worked at ESPN and CBS, covering everything from the Super Bowl to the US Open. She has done occasional work since 2006, mostly on the radio for ESPN.
I am beginning to think bringing Bonnie back to the ESPN front lines would be one of their best ideas yet.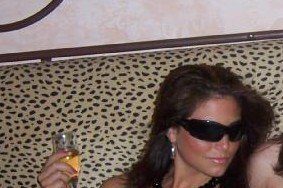 Image via BustedCoverage.com
Remember when Heidi Watney was the talk of the Boston town? Well, here is a newbie to talk about, Jenny Dell.
The Massachusetts native was once a cheerleader for the University of Massachusetts and is now one of the hottest things in front of a camera for NESN.
She is not a secret, and might even be the frontrunner for the ESPN position, if it opens up. But you didn't hear that from me.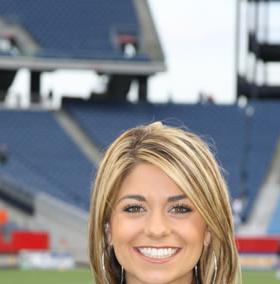 Image via KristinaAkra.com
Being a fan of SEC football, I absolutely love Kristina Akra. She is a sideline reporter for Fox Sports South and host of "SEC Gridiron Live."
ESPN could hire on this beautiful blonde from Florida as the next Erin Andrews, but she would be better suited for a role like Michelle Beadle had: co-host of SportsNation.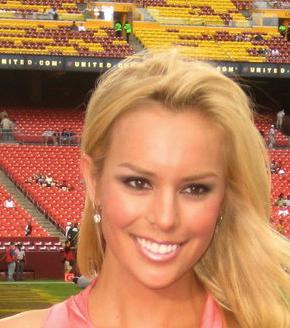 Image via BustedCoverage.com
If Rachel McAdams had a sports-reporting sister, it would be Britt McHenry. The resemblance is uncanny and the looks are to die for.
Britt would not only make a great addition to the ESPN family, but she would make Colin Cowherd a nervous wreck during every show. He wouldn't know what to do with himself sitting across from such a gorgeous woman.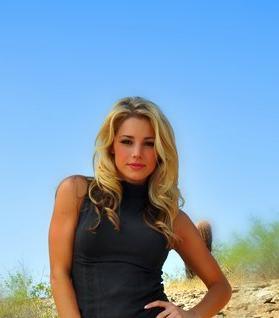 Image via BustedCoverage.com
Everyone loves her, so why not ESPN?
If Amanda Pflugrad, former Oregon cheerleader, becomes the next Michelle Beadle of ESPN, millions of people will be happy. She has one of the largest internet fanbases of any woman in sports, thanks to a boat party she attended a few years back when pictures of her surfaced in a bikini.
Since then, she has become one of the most popular women from the state of Oregon. I think it would be sad if ESPN didn't at least consider her.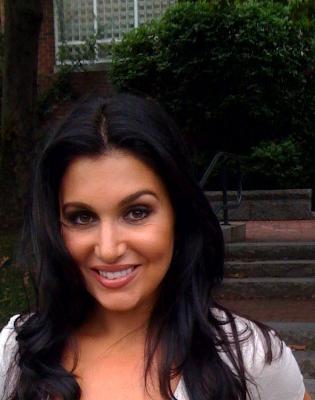 Image via Frankrank.com
Molly Qerim has the resume to become the next Michelle Beadle. She has worked for ESPN, NFL Network, VERSUS, CBS Sports, and UFC. She has a better resume than most of the women on this list.
She would not only be a perfect replacement, she would be the next ESPN star like Erin Andrews or Jenn Brown. It would be a mistake for them not to use her.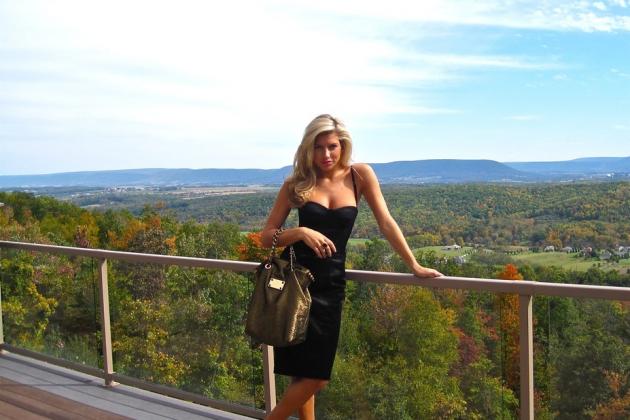 Image via Melanie-Collins.com
It wasn't that long ago I said Melanie Collins would be the nation's most popular sports reporter. I stand by my decision and think Melanie Collins will become the next big thing for ESPN.
She might not become the Michelle Beadle replacement, but she will become a big part of the ESPN family before 2014. This is something you might want to remember come 2013.
Image via CelebrityGossip.com
It only takes one person to replace Michelle Beadle, so when did we stop including the beautiful women from the west coast?
Leeann Tweeden is still around and rocking it in California. Moving her to the east coast would be a great way to introduce her to the SportsNation fans and the rest of the world who has yet to meet her.
Alexandra Wyman/Getty Images

I have been in love with Jenn Brown since her days at the University of Florida. No, not in a creepy stalker way, but rather in a fan-of-hot-women way.
She is not only hot, but she knows more about sports than most women in her field. It is now time to have her make the leap to co-host. Her outfits alone will draw in more people.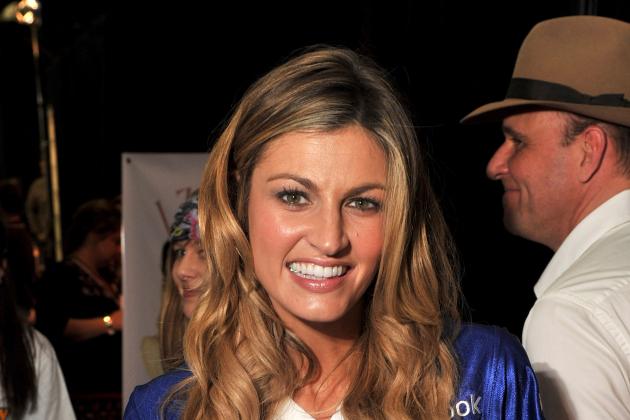 Stephen Lovekin/Getty Images

Now, I understand that Erin Andrews needs very little help to succeed in her ESPN career. However, she is still working as a No. 3 or 4 person on any show. She has yet to make the jump to No. 1 or 2.
Putting her up against Colin Cowherd on SportsNation would not only be amusing, but it would be a ratings boost. She would then be considered a leading lady on ESPN.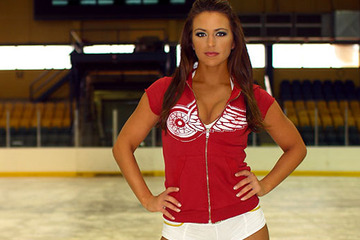 Image via beermugsports.com
Maybe it is a bit early to be jumping on the Carrie Milbank bandwagon, but who was Michelle Beadle before ESPN turned her into a giant celebrity?
Exactly.
Why not the former Houston Texans cheerleader? She would be a perfect fit for SportsNation and also ESPN. This is a win-win scenario for the sports network.