Green Bay Packers Mock Draft: Final 7-Round Mock Before the Actual Draft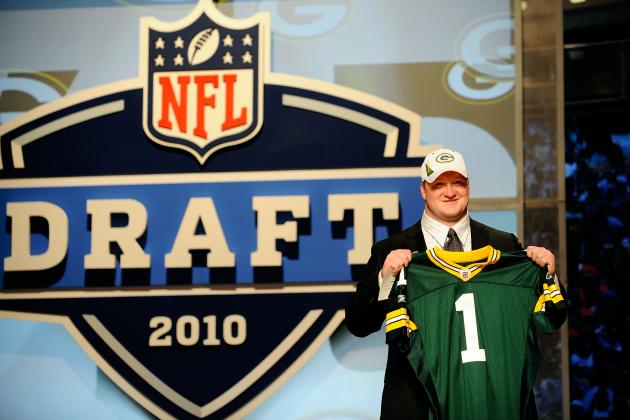 Jeff Zelevansky/Getty Images

The 2012 NFL draft is less than one week away, and the Green Bay Packers will be looking to fill holes in their defensive unit in the early rounds. With 12 picks in the draft, the Packers are in a great position to add more depth to an already Super Bowl contending team.
The defensive front seven is clearly the top priority, as the Packers were 27th in sacks last season. However, it is still unclear what Ted Thompson and the Packers will do with their first-round pick, but there is an idea of what general direction they will go in.
Let's take a look at the full seven-round mock draft for the Packers.
Begin Slideshow

»
Jonathan Daniel/Getty Images

Whitney Mercilus proved his value during his combine with an impressive performance. He showed his great speed and athleticism during both the combine and his pro day and seems like a perfect fit for a 3-4 defense.
In the first round, there is a rash of 3-4 defenses starting with the 18th pick, San Diego Chargers, that will determine where players like Mercilus, Nick Perry and Shea McCllein will end up. It has been widely noted through mock drafts that the Illinois defensive end may wide up with the Tennessee Titans. However, expect the Titans to go with cornerback Stephon Gilmore.
This will fall into the hands of the Packers, who can swoop Mercilus up with the 28th pick.
Lately, McClellin out of Boise State has been the trendy pick for the Packers to play opposite of Mathews, but Mercilus has better strength and can create more penetration at the line. Last season, he led the nation in sacks and forced fumbles, which is a credit to his speed and strength.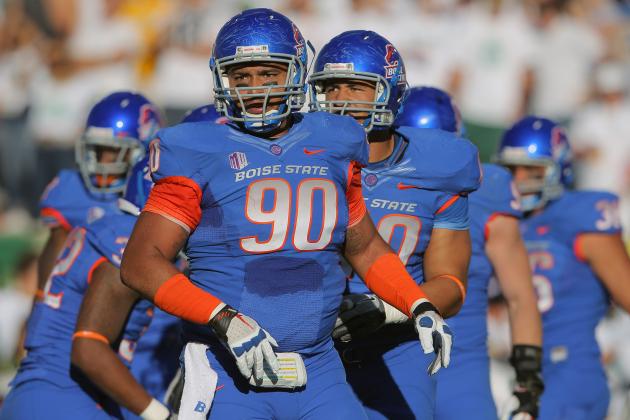 Doug Pensinger/Getty Images

Billy Winn out of Boise State is another great player who can help fill the holes on the Packers front line. Winn has a great compliment to McClellin and helped create havoc without getting the stats to show for it.
That type of play is perfect for a defensive end in the 3-4 defense. Their job is to create a push at the line and get the offensive linemen off balance to allow the linebackers an easier outlet to the quarterback.
Winn is a great athlete who will compliment the rest of Green Bay's defense. His 40-yard dash at the combine was a 4.95 and he weighed in at 294 lbs. He has quick hands that can be used for a variety of moves to create separation at the line and has a nose for the ball.
At Boise State, he was a very versatile player who played many positions on the line as needed. This quality good come in handy for the Packers if they need him to shift somewhere do to any injury.
While McClellin may be the Boise State player everyone is looking at, Winn might just be the one the Packers need the most.
Streeter Lecka/Getty Images

The health of Nick Collins will not be determined until after the draft. Ted Thompson has said publicly that not knowing Collins' situation will not affect the draft. This is something that is hard to believe.
The Packers struggled with containing receivers over the middle and were burnt down the field on many occasions. A lack of pressure on the quarterback obviously makes the job harder for the secondary, but the absence of Collins was felt throughout the entire season.
Antonio Allen would be a great addition to the team, especially if Collins can't comeback. The South Carolina safety is very powerful and is great at wrapping players up. He can be great in the box as an excellent run-stopper.
He showed at the Senior Bowl that he can cover receivers well despite his lack of speed. A transition into the NFL should be an easy one for Allen, as he has very good fundamentals and a good awareness on the field.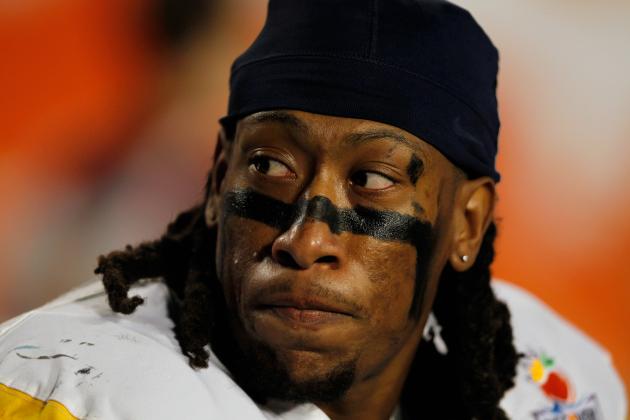 Streeter Lecka/Getty Images

Bruce Irvin is one of the most interesting players in the 2012 draft. He has been projected going as early as Round 2 and as late as Round 5.
Irvin is what teams are looking for in a linebacker playing the 3-4 scheme. He is very fast which is evident by his 4.43 time during his 40-yard dash. He has similarities to Matthews in size and is a little bit faster.
Another positive about Irvin is that he is not just an outside rusher. He can go right at tackles and push them back to the quarterback. His strength is underrated and will make a great starter in the NFL. He can possibly be gone by Round 4, but if he is there, the Packers will not hesitate to pick him.
Even with the selection of an outside linebacker in the first round, Green Bay could still use depth at the position which would still be on Ted Thompson's mind.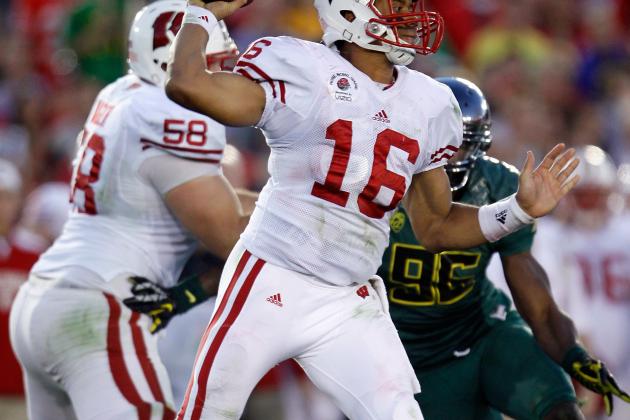 Jeff Gross/Getty Images

With Matt Flynn leaving Green Bay to be the starting quarterback in Seattle, the Packers have interest in drafting a developmental quarterback.
Russell Wilson out of Wisconsin is a solid quarterback who will be overlooked in the draft. He his a very accurate passer who rarely makes mistakes and has an excellent football IQ. He shows similarities to Aaron Rodgers with his ability to throw on the run and escape pressure when needed.
His height is seemingly what has put him lower on draft boards. At 5'10", he is not the typical height that most teams look for (6'2"), but teams will be foolish to pass him up. If a player can throw the ball well, then a three-inch difference won't be a factor. Just ask Drew Brees.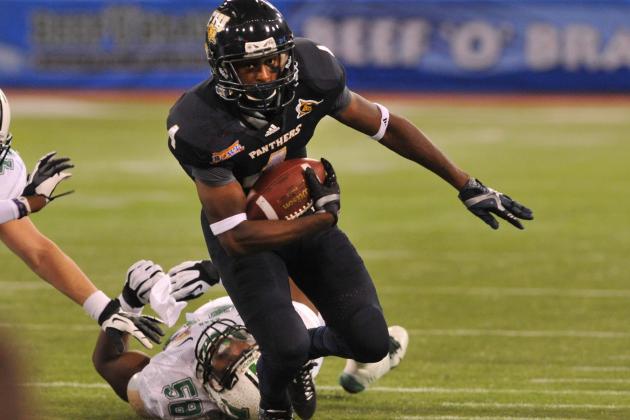 Al Messerschmidt/Getty Images

T.Y. Hilton is a wide receiver/kick returner who has amazing speed. His time of 4.34 during his 40-yard dash at his pro day was certainly impressive and drew the eyes of all 32 teams who were in attendance to watch.
He is a fantastic open-field runner who knows how to elude defenders and is hard to take down. As a senior, he averaged 23.3 yards per punt return, which is an outstanding number.
The Packer do have Randall Cobb, who showed what he can do with an opening game kick-return touchdown. However, a player with this time of speed and ability to have a big play whenever he touches the ball is hard to pass up.
Also, Cobb may be getting transitioned into more of wide receiver with Donald Driver's career as a Packer coming close to an end.
The kick-return game is somewhat obsolete now with the new kickoff rule, but Hilton's pure speed is something that can be a great equalizer.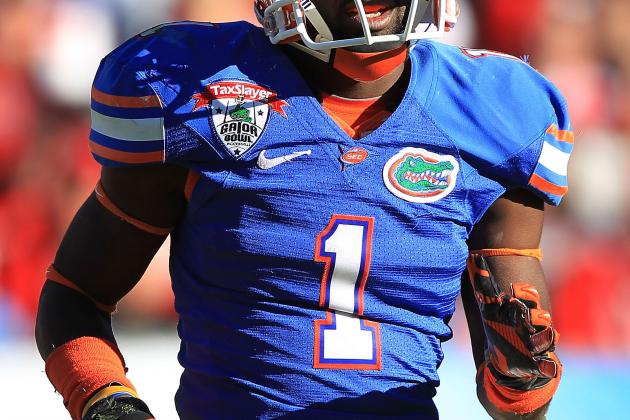 Scott Halleran/Getty Images

Another speed demon the Packers can draft is Florida's Chris Rainey. The running back's 40-yard dash time was an impressive 4.37, and he was an All-American 4x100 meter relay sprinter at Florida.
Green Bay didn't re-sign running back Ryan Grant and will rely on James Starks this season. While the Packers offense relies more on the passing game, a running back will still be needed.
In the 2011 draft, the Packers selected Alex Green, but he was lost for the season with an ACL injury. He has recently started getting back on track for this season and should be ready for training camp.
It still seems, though, that the Packers will still playing running back by committee this season. Rainey will be a perfect player for that, as he is too small to be a three-down running back. He will be a great player to throw out of the back field and ideal for third-down situations.
Also, he can be used as a special teams player. At Florida he blocked six punts during his career and should continue having success with the punting team with his great ability to get off the line quickly.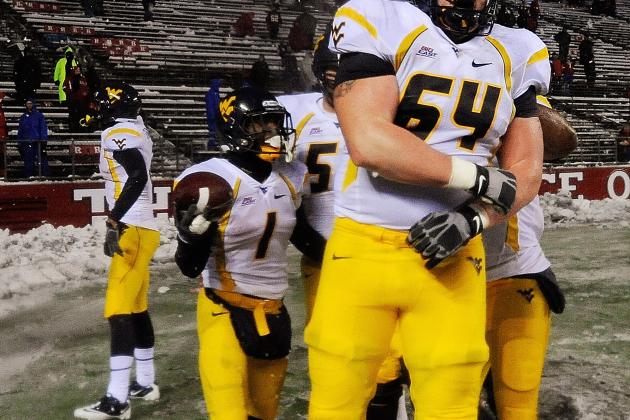 Patrick McDermott/Getty Images

Offensive line is always a position that does not have enough depth. Linemen are frequently hurt and replaced in the NFL. Drafting Barclay will provide more stability to the bench, with Chad Clifton possibly not returning or getting hurt again this season.
Barclay was an All-Big East player at West Virginia and will need to prove his worth in training camp to guarantee himself a spot on the roster.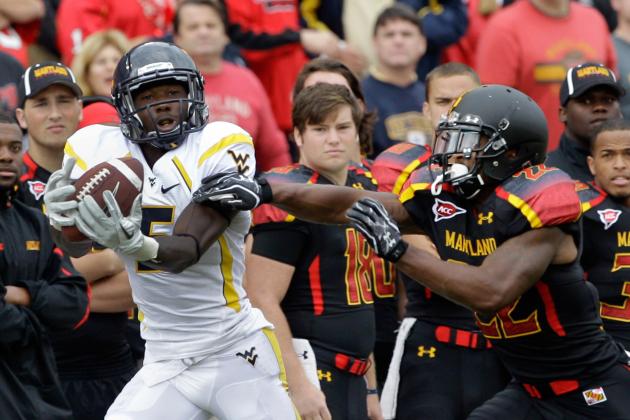 Rob Carr/Getty Images

Cameron Chism from Maryland has potential to be a steal one of the biggest steals in the 2012 NFL draft.
He has a quick first step, which enables him to make great plays underneath receivers. He also shows the speed to easily keep up with the fastest receivers and make a play on the ball.
Plays excellent in zone coverage and is good at reading the quarterback, but does lack in man-to-man coverage. His technique seems off during tight coverage, and he has trouble with more powerful receivers.
In the NFL, he can bulk up and get more physical and be a reliable player to have on the team. He will be a developmental corner who will take some time to mold into a starting cornerback in the league.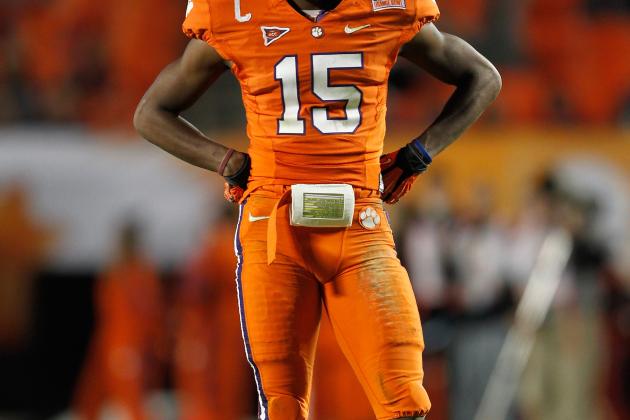 Streeter Lecka/Getty Images

Another late cornerback prospect would be Coty Sensabaugh. The senior from Clemson did not have a stellar senior year, but he did show some promise at the combine. He showed great speed, which is always a plus, and showed during his final year at Clemson that he can cover well.
A late pick for Sensabaugh is a low-risk, high reward move, as he has plenty of potential. He could be compared to current Packers cornerback Sam Shields. They both have similar styles of play, and both struggle making tackles. It will be interesting to see if he can improve on his tackling and make the Green Bay roster.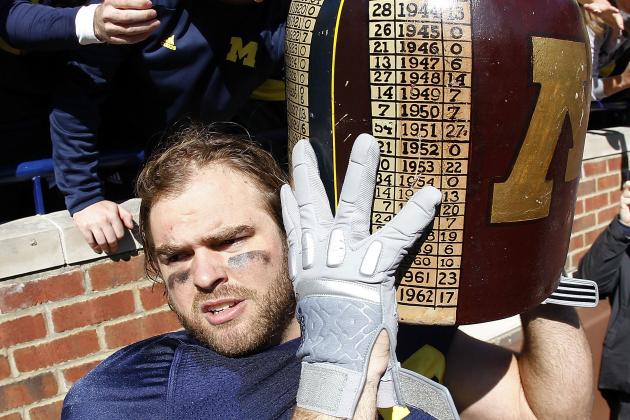 Leon Halip/Getty Images

Ryan Van Bergen had a solid season with the Michigan Wolverines last season. He had 45 tackles with 12.5 of them happening behind the line of scrimmage.
As noted, defensive end is a weak position for the Packers, and grabbing another one at the end of the draft won't be a bad idea. Van Bergen was inconsistent, but showed that he is worth a pick through the good games that he had.
Those good games are good enough to keep him around the NFL for now. If he wants to have a long-term career, he will need to cut down on the amount of bad games he has.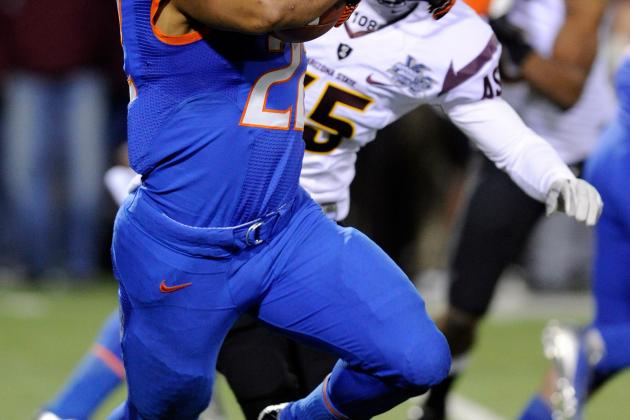 Ethan Miller/Getty Images

Doug Martin out of Boise State is most likely the next running back that will be taken after Alabama's Trent Richardson.
He is a running back that has it all, with the ability to be a great hard-nosed runner, catch the ball well out of the backfield and can be an excellent blocker for Rodgers. One personnel man even told Peter King of Sports Illustrated that he is this year's Ray Rice.
Depending on what happens in the picks before the Packers select, Thompson and Green Bay may see Martin as the best player left on the board and fill a need on the offensive side of the ball. This might even lead to trading back a few places to get additional draft picks while still acquiring Martin.
With the amount of picks the Packers have, don't be surprised if they trade some picks if they do not get a linebacker in the first round. Trading up to acquire someone like Irvin in the third or fourth round would be a possibility to get a pass-rusher they want.
These scenarios are less likely to happen, but is something that fans should keep their eyes on.