WWE: 5 of the Greatest Wrestling Promos Ever Produced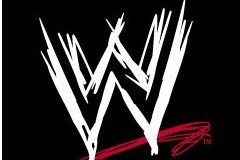 Image courtesy of entertainmentwrestling.wikia.com
Wrestling is about much more than just the amazing physical feats that the athletes perform.
That's just one part of the whole show. Without any build up or anything to progress the feuds, the physicality can only have so much of an impact.
Promo videos or in-ring segments have as much of a part to play than the actual matches themselves.
Say what you want about WWE's in-ring product, you can't deny that their production team is one of the best around.
The next five slides are going to illustrate what I'm talking about.
Begin Slideshow

»
This one stands out pretty clear in my memory.
I was one of those fans who could never choose between Steve Austin and The Rock because I loved them SO much.
When they tangled at Wrestlemania 17 in 2001, I was 18 years old and I'd been watching wrestling constantly for four or five years.
To me, this video shows both men at the peak of their powers.
If only we'd known then that, three years later, neither man would be wrestling a full-time schedule again, we'd have probably appreciated them a little bit more.
WWE has a tendency to produce these awesome highlight/promo packages, but then the match itself disappoints.
One of the few occasions where that didn't happen was at Wrestlemania 17.
Rock and Austin had a chemistry together that couldn't be matched by any of their other opponents.
From a personal standpoint, this is my favorite match of theirs.
At the end of the night, there was a huge surprise coming: Austin would turn heel and align himself with the Chairman of the Board, Vince McMahon.
This promotional video ranks up there with the best ever and it's fitting that two of WWE's biggest stars featured in it.
This might surprise some of you, but I'm a huge Miz fan.
Now, is Miz the greatest in the ring? No. Is he entertaining? Hell yeah.
Miz can hold the fans in the palm of his hand when he's on the mic and that's something that very few people can say in today's WWE.
The song from the video is "Hate Me Now" by Nas.
When he first started out, Miz was basically ridiculed because of his reality show background. Miz took a lot of crap from some of the veterans in the locker room, like JBL.
He admitted as much in a 2010 interview with Kevin Eck of the Baltimore Sun. Miz said:
"It's funny with JBL. In front of all the boys back in the day he would always be making fun of me or saying [imitating JBL's voice], 'Miz, I look forward to your amazing work. You're a gift from God'."
Miz has come a long way since 2006. He's risen up through the ranks to become a Money in the Bank winner and later WWE Champion.
The most memorable thing about this video is that I actually believe it's a message from the Miz to his haters.
It's as if he used this video to say "screw you" to the people who told him he'd never make it, or that he'd never be any good.
It's a video I remember because I never expected WWE to put as much stock, or resources into Miz, and it's one of the rare times where WWE's shocked me in the last few years.
Bravo Vince, Bravo!
This promo catapulted CM Punk into superstardom.
Sure, he'd always been a favorite with Internet fans, but this promo from Punk afforded him opportunities that he'd probably never have been given before.
I believe that everything Punk said was a reflection of how he actually feels.
His comments about John Cena and Vince McMahon are something that most wrestling fans across the world felt too.
Punk used a live mic to express exactly how he felt about his position in the company.
The reaction and the buzz it caused afterwards amongst fans is probably the reason why Punk is in the position he's in now.
He's the WWE Champion. He's arguably the biggest star on WWE's roster right now.
If it hadn't been for this promo, we wouldn't have had the luxury or the pleasure to see Punk doing what he does best: being the best wrestler in the world.
This promo proved one thing. You don't have to be restricted by the PG Era.
You can use the PG Era to stand out and be different.
I think we can all agree that there's definitely only one CM Punk.
In 2005, WWE brought back ECW for one night only on PPV. It was called One Night Stand.
The PPV came about due to the success of the WWE-produced DVD "The Rise and Fall of ECW."
In my opinion, Paul Heyman is indirectly responsible for the success of WWE during the Attitude Era and for WWE being the powerhouse it is today.
Without Heyman and his crew of rabid, passionate superstars, there wouldn't have been an Attitude Era. There probably wouldn't have been a Stone Cold Steve Austin character without Paul Heyman.
Simply put, Paul Heyman is a creative genius and if they'd allow him, he could save TNA, but that's a story for another time.
Heyman's shoot from One Night Stand in 2005 is one of the greatest promos of all time.
He loved ECW. He loved their fans. He loved his wrestlers. He was passionate about everything that he'd built from the ground up. Part of me thinks he loved being the underdog as well.
Heyman addressed Eric Bischoff, Edge and JBL, saying what was on the minds of everyone in that building in 2005.
It's not very often, if at all, that someone cuts a promo like that. When they do, it means something.
Paul Heyman's shoot will live long in the memory of wrestling fans, especially those crazy people who continue to chant "E-C-Dub" to this day.
Thank you Paul E. Thank you.
This is one in-ring segment that I remember almost every week.
Well, one of the lines anyway!
In 2003, The Rock's time as a full-time wrestler was coming to an end.
The fans turned on him during a pre-taped segment for Raw's 10th anniversary. Rock had been putting a lot of time and effort into forging a successful Hollywood career, but the fans didn't like it.
He returned as a heel in February 2003, beating Hulk Hogan in their re-match before setting his sights on doing something he'd never done: beating Stone Cold at Wrestlemania.
This segment showed just how amazing and charismatic The Rock was, even as a heel. You can hear it in the crowd's reaction.
They want to boo his ass out of the building, but they can't because he's funny as hell!
(On a sidenote, I love how awesome Jerry Lawler and J.R. worked together. Listen to their dynamic here.)
The Rock Concert is probably my favorite Raw segment of all time, even above the This is Your Life segment with Mick Foley.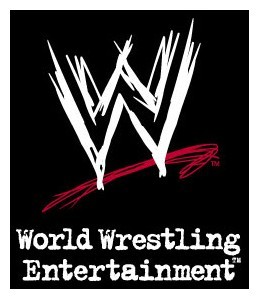 Image Courtesy of entertainmentwrestling.wikia.org
There are a lot of other promos or segments I could have included in this article, but I chose the five that meant the most to me.
Which ones, if any, did you guys agree with? What five would you have chosen? As usual, feel free to leave a comment below or tweet me @georgec1982.
I'll be back tomorrow looking at four superstars that WWE dropped the ball with.