Fantasy WWE: Friday Night Smackdown (April 20)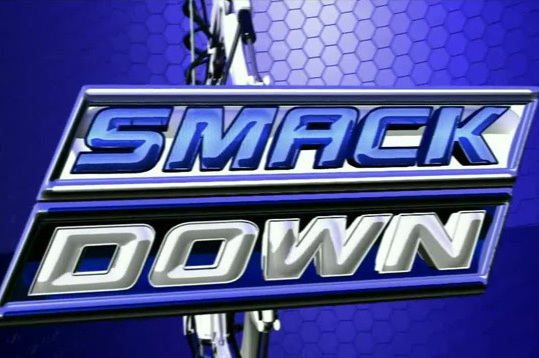 Hey Bleacher Report! This is another episode of Fantasy WWE's Smackdown. Please leave a rating at the end of this episode with a rating from 1 (awful) to 10 (amazing) and give us your opinion. We really appreciate it.
What a show last week's SmackDown was. We heard from the new WWE and Intercontinental champions, as well as the announcement that tonight's show will have two main events. Both are WrestleMania rewind contests for the WWE and Intercontinental championships!
We also heard some controversial words from both John Cena and Chris Jericho after the outcome of Cena's match with The Rock in Miami. What's going to happen this week?
There's only one way to find out as the SmackDown intro plays!
Begin Slideshow

»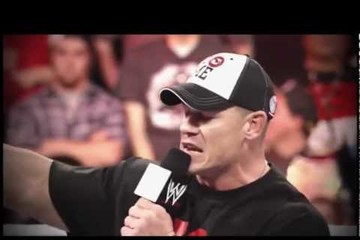 John Cena's music hits to open the show and he slowly walks down the ramp to a chorus of boos and 'Y2J' chants.
Striker: "I wonder what Cena will have to say this week. He still doesn't look right after losing to The Rock in Miami"

Matthews: "Hopefully he'll address the Chris Jericho situation, as we're just hearing that Michael Cole has said that Jericho will speak again later tonight."

With a microphone in hand, Cena takes off his T-shirt and hat and throws them down to the mat.

Cena: "Alright, listen up! Chris Jericho; Y2J; the ayatollah of rock and rolla; the saviour; the best in the world or whatever you're calling yourself this time around. Get your dancing with the stars ass out here now!"

Nothing happens.

Cena: "Ok, well this is how it's going to work. I won't wrestle another match on this show until I get Jericho in the ring. No tricks, no games, just me whooping his ass! Cole, give me Jericho!
"He thinks he can come back from being a rock star and become the star of my show? Not gonna happen. This isn't Raw is Jericho, it's my show because I'm the biggest star, past or present, alive today."

Striker: "It's true; he's the biggest star in the company, no matter what his attitude is."

Cena: "Nobody in the WWE, on Raw or SmackDown, can touch me. I sell the merchandise. People pay to see ME on PPV and I bring in the TV ratings, champion or not!
"Jericho can't just walk in here and do whatever he wants."

Michael Cole suddenly appears on the Titantron.

Cole: "John, I understand your frustration, but I'm running this show and Chris is my newest recruit. I can't waste his return match. We're also going to have two new superstars debut later tonight.
"John, I'll consider your proposal and get back to you next week. As for you not wrestling another match until you get Jericho, you're forgetting that I run SmackDown, not you! Even though you don't have a match tonight, you'll be in that very ring next week against someone that I know you just love to work with…Dolph Ziggler!"

With that, Cole disappears from the Titantron and Cena looks like he's about to blow as he exits the ring, heading backstage.

Matthews: "I'd love to see Cena and Jericho go at it, but next week we get to see Cena vs. Ziggler again! I can't wait for next week's show."
Striker: "No doubt, Josh, but that's next week. Coming up next, we've got a huge No. 1 contenders match for the tag-team championships."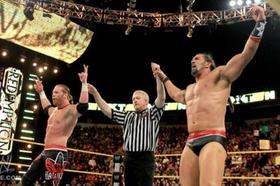 This match is for the number one contender to the WWE tag-team championship.
Los Maestros come out to the ring first and get a massive ovation from the live crowd. It's easy to see who the fans will be behind here!
Hawkins and Reks follow them, and get booed out of the building. A complete change from when the high-flying Maestros came out.
As the bell rings, we're underway. It looks like Sin Cara Negro is going to start off against Curt Hawkins. Hawkins makes a quick early pin attempt as he grabs hold of Negro's waist and rolls him up for an early two-count!
Azul's thrown off his game by the early pin attempt. He charges Hawkins, who ducks and sends Negro flying into the turnbuckle. With his opponent down, Hawkins stands in his corner with Reks, laughing at Negro, who landed pretty awkwardly there.
The referee goes to check on Negro, but with his attention diverted, the team of Hawkins & Reks completely wipe out Azul, whipping him into the ring steps on the outside!
Hawkins and Reks turn to the crowd, motioning that the tag team belts are theirs. With Negro just managing to get back to his feet, Hawkins slides back into the ring and nails him with a huge clothesline!
The camera pans to Sin Cara Azul on the outside and he's still down. His partner is on his own in this one.
Hawkins casually walks over to Reks and tags the big man in. Reks looks supremely confident as he lifts Negro up and connects with a huge scoop slam. Negro isn't moving. Reks looks down at him and casually kicks him to see if there's anything left. No response.
The crowd starts cheering and Reks starts smiling, before acknowledging them. What he doesn't see is that Azul has climbed to the top rope. As Reks turns around, Azul tries to pull off a hurricanrana, but Reks catches him and powerbombs him onto Negro.
Striker: "Oh my God Josh! That's an awesome display of strength and power by Tyler Reks!"
Reks throws Azul off his partner and covers Negro to get the 1-2-3.
Winners and #1 contenders for the Tag-Team Titles: Curt Hawkins & Tyler Reks (Match Time – 4:57)
Matthews: "Curt Hawkins and Tyler Reks just made a huge statement there! Los Maestros are no mugs, but they were just simply dominated by the impressive Hawkins and Reks."
Striker: "Josh, it looks like our tag-team champions might be on borrowed time here. I don't think they'll be able to find a way past these guys!"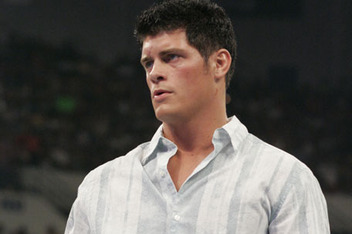 We come back from commercial to see Michael Cole in his office, typing away at his laptop, when Cody Rhodes barges in.

Cole: "Cody, I'm guessing I can help you in some way?"

Cody: "Listen Cole, I don't understand how in God's green earth Santino is getting a shot at the intercontinental title tonight. That's my title and you know it. Santino stole it from me on SmackDown before WrestleMania, then fluked his way into a win over me in Miami.
I won't stand for it again! I'm demanding my rematch for the Intercontinental Title!"

Cole: "Cody, there's nothing I can do. You got your chance at winning back the title at WrestleMania, but you lost. Maybe your time's passed with that title?"

Cody: "I'm 26 years old! My time's passed on nothing! I'm the future of this business and a future hall of famer like my father. I won't let some buffoon come in here and take over.
If I'm not appreciated here, maybe I should take my talents to RAW. I'll be petitioning the board of directors to move to RAW if I don't get what I want!"

Cole: "What's the point of that? SmackDown is the place to be. We're at the forefront of sports entertainment, not RAW."

Cody: "Santino is a joke. He's an absolute embarrassment to that title and he devalues SmackDown. He flukes victories and I'm tired of being yesterday's news. Mark my words Cole, by the end of the night I'll be what everyone's talking about, not Chris Jericho!"

Cody walks out and slams the door shut.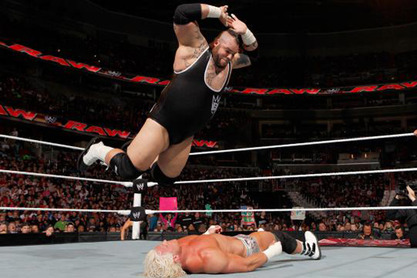 Dolph enters the arena first to a mixed reaction and runs straight to the ring waiting for Clay. He loos focused. Brodus comes out next and the crowd aren't happy to see him!
He pounds his chest and taunts the fans, slowly walking to the ring. He stares at Ziggler and pounds his chest again.
As the match gets underway, Ziggler runs at Clay, who just pushes him over. He drags Ziggler up and hits a suplex before following up with a huge legdrop. Brodus goes for the cover but gets only a two count. He kicks Ziggler and then drags him up again.
He hits a clothesline and Ziggler gets straight back up, but Clay sends him straight back down with a big boot. He taunts the crowd who start booing him. Clay slowly makes his way to the top rope, but Ziggler gets to his feet! Dolph runs towards Clay and dropkicks him off the top rope, where he falls hard to the mat!
Matthews: "Big Brodus took a huge risk there and it didn't pay off!"
Striker: "That was a BIG mistake by Clay. If I was him, I wouldn't try that again anytime soon!"
Ziggler gets to his feet first. He spies Clay and pulls him up, but before he can connect with any move, Brodus shoves Dolph into the ropes. The two lock up and push each other into the ropes.
Clay manages to get the advantage and hits Ziggler in the head. He continues the onslaught and sends Dolph into the corner. He then pummels away at him in the corner before the referee pulls him away. Clay tries a running splash in the corner but Ziggler moves.
Striker: "It still seems that Brodus is in control here."
Matthews: "Well maybe not for long! Ziggler could take advantage of this!"
Dolph slowly gets to his feet and lands some punches of his own. He hits a gut kick and then some clubbing blows to Brodus' back, trying to weat him down. He runs at the ropes and hits the Namedropper on Clay to send him down.
Dolph locks in a headlock on Brodus. Ziggler keeps the hold applied, but Brodus has too much strength for him and he makes it to the ropes. Dolph tries to reapply the headlock but Brodus reverses it into a sleeper hold of his own!
Matthews: "With Brodus' weight pushing down on Ziggler, this one could be over in a heartbeat!"
Clay continues to apply the hold. Ziggler seems to be fading away, but he reaches out a hand to the ropes to break the hold! Clay drags up Ziggler by the hair and sends him into the turnbuckle. He tries to hit the running splash in the corner again, but Ziggler lifts up a leg and his boot catches Brodus in the face.
Dolph runs at Clay, but Brodus steps aside and connects with a powerslam! Clay tries to lock in a sleeper once more but Ziggler escapes. He gets to his feet and unleashes a series of right hands on Clay.
He headbutts Brodus and follows up with a swinging neckbreaker and goes for the cover, but Brodus kicks out before three. Clay pushes Ziggler off him and uses the ropes to get to his feet. He hits a big boot and once more goes to the top rope.
Matthews: "He's lost his mind Matt. He tried this before and it didn't pay off. Will he be able to connect now?"
Clay leaps off the top rope again, but Ziggler rolls out of the way! Both men are down, but Ziggler gets to his feet first. Brodus stumbles up to his feet and walks into a DDT from Dolph, who turns to the crowd to get them involved!
Dolph's ready to set him up for the Zig-Zag. Clay eventually gets up and manages to avoid it for now. He runs at the ropes and tries to hit Dolph with a running splash, but Ziggler ducks and manages to connect with the Zig-Zag to get the win!
Winner: Dolph Ziggler (Match Time - 5:41)
After the match, Ziggler celebrates and laughs at Clay before walking up the ramp. Brodus slowly gets to his feet, using the ropes. He looks angry when he sees Ziggler celebrating at the top of the ramp! It doesn't look like this is over by a long shot!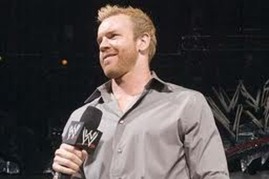 Christian walks to the ring, with his belt on his shoulder, followed by Heath Slater. The crowd's all over them, but they just walk straight to the ring and Christian picks up a mic.
Christian: "So, last week…"
He starts laughing and the crowd goes crazy. The boos are deafening!
"Last week, Heath Slater and I, we proved a point. We beat those two cocky little morons, Richie 'King of the Comebacks' Steamboat and Zack Ryder. Ryder was pinned by my boy Heath here last week!
Our victory proved that we truly are the best light-heavyweights in WWE! I'll never be beaten for this title! Even your hero Richie Steamboat can't beat me. It'll be the same at No Mercy when Heath beats Zack and I beat Richie.
Simply put, we're the best and we ALWAYS will be. No-one will ever beat me, as long as this belt is..."
Richie Steamboat's theme hits and he comes out to a nice pop. Richie looks pissed as he raises his mic.
Richie: "Let's get something straight Christian. Since I came back, you HAVEN'T beaten me. Yeah, you've won the matches I was in, but I've never been pinned or tapped out. At Mania, you pinned Zack to win, not me. I was busy beating up your little lackey over there, Heath Slater.
Last week, Heath pinned Zack to get the win for you guys. You didn't pin me and you didn't even pin Zack. You let Heath do your dirty work and hide behind him! Well at No Mercy, there won't be anywhere to hide: it'll just be you and me. The truth is that you can't beat me!"
The crowd goes nuts and starts chanting "Richie, Richie, Richie"
Christian: "Haha. I can't beat you? Have you forgotten what I did to you before WrestleMania? I beat you up so bad, you were lucky to make it to Miami and Ryder's lucky to even be here tonight because of what we did to him last week!"
Richie: "Well, prove it to all of these people! Why don't you wrestle Zack right here tonight? Or are you too scared that Zack will beat you?!"
Christian: "You're on Richie. You've just booked Zack Ryder a one way ticket to pain!"
Richie laughs and says: "I thought you'd take the bait. You're match won't be later tonight, it's next!" Christian's pissed in the ring and Heath walks out and goes to the back.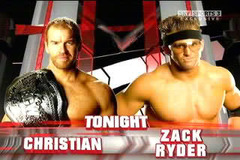 Richie's still standing at the top of the ramp as Zack Ryder's music hits! He looks at Richie and they nod at each other. Ryder chants "Woo! Woo! Woo!" and pumps his fist before running to the ring.
The referee rings the bell and this match is underway! Straight away, Christian hits a running knee to Ryder's head. He pummels Ryder on the mat before hitting a legdrop and going for a quick cover but he only gets a 2 count.
It's early doors, but Christian's already gone to the top rope and goes to hit a frog splash, but Ryder rolls out of the way! Both men get back to their feet and Ryder hits a dropkick. With Christian down, Ryder locks in a Boston Crab to try and make the LHC champ tap!
Quickly enough though Christian counters and locks in a headlock on Ryder. Zack reaches the ropes and the ref breaks the hold. With Zack still down, Christian punts Ryder in the side and laughs as the crowd boo him.
Matthews: "This match has been back and forth so far, but I can't see the LHC champ as the victor here tonight. I've just got a feeling that Zack is going to pull off a huge upset here."
Striker: "Really Josh? I think Christian will walk out victorious. The champ's looked unbeatable lately!"
Matthews: "Well, we'll see as the match continues after this commercial break"
We come back from commercial to see Christian kicking at the head and body of Ryder, before trying to lock in an armbar. Out of nowhere, Zack counters it into a roll-up, but only gets a near fall. Ryder tries for the Zack Attack to try and finish the match, but Christian catches him with a spear!
The crowd starts chanting for Edge!
With Zack down, Christian climbs to the top rope and hits a diving headbutt on Ryder. He gets up and taunts the crowd. Christian's waiting for Ryder to get up. The champ tells us that it's time for the Killswitch!
As Zack gets up, Christian goes for the Killswitch, but Zack gets out of it and hits the Zack Attack on the champ! He's about to go for the cover, when he spots Heath Slater making his way to the ring. Before Slater makes it to the ring, Richie Steamboat runs out and attacks him from behind!
He then hits that same neckbreaker/DDT move he's been using lately to send Heath crashing down to the steel!
Matthews: "I wonder what that move is? He has been using it for a number of weeks now!"
Striker: "Whatever it is, its deadly! Heath's been hit with it a couple of times, but so far, Christian's not been on the receiving end of it."
Richie drags Heath up the ramp as Ryder applauds him, but he turns around and eats a Killswitch from Christian. Both superstars are down and the ref reaches a count of 5. Ryder tries to get up, but Christian beats him to it and hits ANOTHER Killswitch!
The champ looks focused now. He drags the Ryder back to his feet and hits a 3rd Killswitch! He finally goes for the cover and gets the win.
Winner: Christian (Match Time - 6:21)
After the match, Christian kicks Ryder in the head for good measure before exiting the ring and walking up the ramp holding his belt high. Ryder lies motionless in the ring as officials run down to check on him.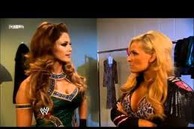 We go backstage to Todd Grisham who shows us footage of the devastation that Kharma and Death Rey have wreaked over the SmackDown divas in the last few weeks.
Grisham: "Natalya, are you at all worried at the fact that you're the sights of these two destructive Divas?"
Natalya: "Todd, Todd. I fear no-one. Man or woman. My dad was Jim 'The Anvil' Neidhart. I was trained in the Hart Dungeon. That's a place that would break a normal woman. Me? I survived it and made it to the WWE.
The problem with those two is that they know I'm their toughest opponent. They can't intimidate me. Kharma might just be a bitch, but she can still get her Hart broken!"
Natalya walks off as Todd looks impressed.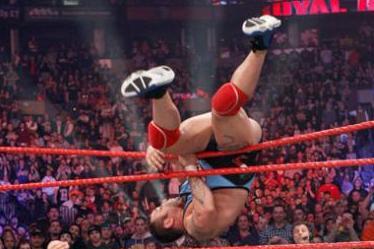 Santino's music hits and he makes his way out to a massive pop as he runs down the ramp giving high-fives to the audience.

Striker: "I think Santino has realised how important this title is to him and that he was cheated at WrestleMania."

Matthews: "You're right Matt. Over the last couple of months, Santino has become a much more serious competitor, adding the Milan Miracle to his arsenal. Winning the championship tonight could get him right back on track tonight."

Ricardo Rodriguez comes out to some small heat as he introduces the Intercontinental Champion, Alberto del Rio. Alberto walks down the ramp doing his normal motion to the crowd, but he points to his belt, which gets massive heat from the crowd.

Alberto steps into the ring but Santino doesn't look happy and charges him laying a left and a right as the referee rings the bell. Alberto blocks the next punch and pushes Santino off, Alberto manages to take his scarf and title off of him as Santino recovers and shakes off the push. They both stare each other down as Del Rio checks his mouth after those punches from Santino.

They both lock up, jockeying for position, and Del Rio brings Santino over to the corner. He puts his thumb in Santino's eye to get some distance between them. Santino falls to his knees and covers his eyes. Del Rio lays three quick boots to the head in concession, he then picks Santino up and whips him into the ropes.
As he bounces back out, Del Rio connects with a massive dropkick that nearly takes Santino's head off.
Striker: "What a dropkick from the champion! That definitely had some heat behind it!"

Del Rio covers Santino and gets a two-count before Santino gets his shoulder up. Santino's holding his jaw as he tries to shake it off and reach his feet. Del Rio picks him up and gets him in the suplex position, but Santino blocks it and slams Del Rio to the mat.
Santino gets to his feet and signals that the championship will be his as he climbs the top rope. Santino is perched up on the turnbuckle ready to fly as he jumps going for the head butt, but Del Rio rolls out of the way and Santino crashes into the mat. Del Rio grabs hold of Santino and throws him into the ring post shoulder first.

Del Rio waits for Santino to turn around. As Santino staggers towards him, Del Rio goes for running enziguiri, but Santino fends it off and Alberto flies over the rope hitting the floor outside.
Santino tries to recover inside the ring as the referee begins to count…….1………2………..3……..Alberto begins to rise and Ricardo helps him get up. The ref's count gets to 6 and Alberto yells at Santino, telling him: "You're a joke."
Alberto climbs back into the ring through the apron. Santino runs at Del Rio hoping for a clothesline, but Alberto ducks and bounces off the ropes. He goes for his own clothesline, but Santino counters it into an arm drag in there that sends Del Rio to the mat.
Matthews: "Alberto looks embarrassed that Santino was able to do that to him!"

Enraged, Alberto runs at Santino, but Santino grabs hold of him and delivers a thunderous spinebuster. Santino quickly covers Alberto, but Alberto kicks out before three.
Striker: "Santino is astonished that he couldn't put Alberto away there."

Santino grabs Alberto by the back of his head and begins laying right after right into Alberto's face. Santino tells the crowd to get on their feet as he goes over to the ropes and motions that the title is his. Alberto slowly gets to his feet.
Santino turns around and into a kick to the mid-section from Del Rio. The champion goes to lock in his cross-arm breaker submission move and he gets it locked in!
Santino's desperately trying to grab the ropes but they're too far away. Del Rio continues wrench back on Santino's arm, increasing the pain that the challenger's in.

Matthews: "I think Santino's arm is going to break, he can't hold on much longer."
Santino tries to pull his arm back but it doesn't work. He tries to alleviate the pressure by pushing up off the matt, which rolls Del Rio up into a pin, but he kicks out before three and releases the hold.

Del Rio picks up Santino and goes to lock in another cross arm-breaker but a big right from Santino stuns Del Rio as he goes for the Milan Miracle and connects. Santino covers Del Rio and goes for the pinfall, but Del Rio puts his foot on the rope. Santino slowly reaches his feet and looks like he has nothing left.

All of a sudden, Cody Rhodes emerges out of the crowd and slides into the ring. Santino turns around into a Cross Rhodes from Cody. The referee rings the bell as Cody just stands over Santino and Del Rio looks shocked.
Winner by DQ: Santino Marella (Match Time – 12:14)
After the ref rings the bell for the DQ, Cody wanders over to Del Rio but Del Rio slides out of the ring. Ricardo comes over to check on him.
Cody walks past Santino again and spits on him. He leaves the ring, walks past the announce table and grabs the Intercontinental title as his music plays. Cody jumps over the guard rail still in possession of the title and walks off, holding the title high above his head. Del Rio looks shocked.
Matthews: "He just stole Del Rio's title belt, what the hell just happened?"

Striker: "Cody believes it's rightfully his and I guess he was right when he said he'd be the talking point of tonight's show!"
Matthews: "Ladies and gentlemen, let's take you backstage to our colleague Todd Grisham, who's standing by with Chris Jericho. Todd, over to you."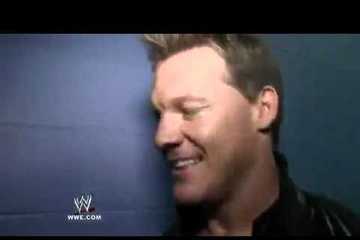 Grisham: "Ladies and gentlemen, please welcome my guest at this time, Chris Jericho."
We see Chris Jericho enter the frame and the crowd is ALL over him before he has even said anything. Jericho is smirking at the camera.
Todd: "So Chris, now that you're back in the WWE, what are your plans?"
Jericho: "Give me the microphone Todd. We both know you suck at this; otherwise you'd be at ringside! I used to host the Highlight Reel, so I know what these scum-sucking, bottom-feeding parasites want to hear.
Why did I come back? Well, that's easy. I am the best in the world at everything I do. I am the man who beat the toughest SOB on the planet and the most electrifying man in all of entertainment in the same night to become the first ever undisputed champion.
I came back to the WWE to once again show I am the greatest star ever to set foot in a WWE ring. The Rock was just another pretender coming back for a pay check and I got rid of him for all these ungrateful parasites sitting in the crowd tonight."

(The crowd's relentlessly booing Jericho and chanting "WE WANT ROCKY!")

Jericho: "Cena wants to come out here and run his mouth about me? Well Johnny, we've got unfinished business that dates back to 2005. Remember? When you got me fired from Raw? You think I'm done with you Cena? I haven't even got started yet!
I managed to steal the spotlight at WrestleMania without even wrestling and everyone forgot about you. That's because you're nothing more than a corporate creation. You're a paper champion; a modern day Hulk Hogan.
John, the only reason you ever got anywhere was because of the little kids that you appealed to, but now you've turned your back on them. You'll struggle to survive in MY WWE John, the one where WRESTLERS are showcased.
I came back to save the WWE once again, not for these parasites in the crowd, but I came back to once again be recognised as the Best in the World at everything I do. I'll be the champion once again Cena. It's what I deserve, it's what's rightfully mine and you'll be my stepping stone John."
With that statement, Jericho walks away as Grisham hands us back to ringside.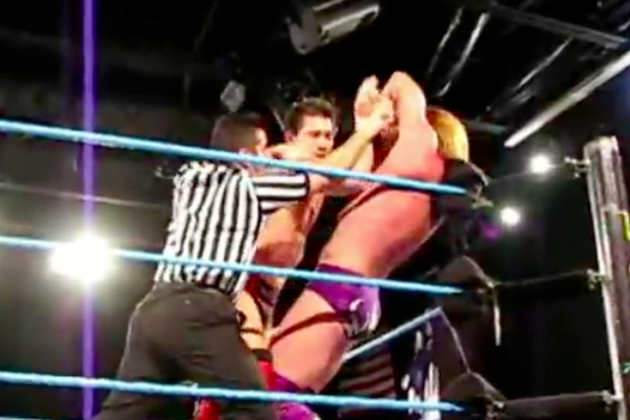 Before this match gets underway, Michael Cole appears on the stage with a microphone.
Michael Cole: "Next up, we've got a tag-team match between four light heavyweights. Richie Steamboat and one of our draft picks will take on Heath Slater and ANOTHER new addition."
Richie is out first to huge cheers. He walks down the ramp acknowledging fans and runs into the ring. Heath Slater comes out next! He gets some heat from the crowd and still looks dazed from Richie's attack earlier tonight.
First of all, Richie's tag-team partner is introduced, and it's Teddy Hart!!
Teddy enters to a decent pop from the crowd. He slaps the hands of the fans as he runs down the ramp and into the ring. He hugs Richie, but laughs at Heath.
And last but not least, Heath Slater's partner, and it's Jinder Mahal.
Jinder walks out with a cocky swagger as he slowly walks to the ring, laughing at the crowd. He goes to the top rope and taunts the crowd even more before jumping back into the ring.
The referee rings the bell and this match is underway!
Richie and Jinder start out. They lock up and Jinder quickly connects with a kick to the gut and a backbreaker combo that floors Richie. He laughs and unleashes relentless kicks to Richie that causes the ref to reach a count of 4 before Mahal backs off.
He goes for the cover but only gets a 2 count. He tags in Heath and they hit a double legdrop. Heath drags up Richie and yells at him before shoving him back down. He drops down and hits 10 punches to Richie's head. He heads to the top rope and connects with a dropkick from the top rope!
Teddy Hart runs into the ring and dropkicks Heath, before nailing Mahal with a flying elbow. He pumps up the crowd and gets out of the ring before he's disqualified. Richie and Heath are both down, but Richie drags himself up, using the ropes. Heath makes it to his feet too and runs at Richie, who reverses into an arm drag and tags Teddy Hart in!
Matthews: "Here comes one of the newest stars here on SmackDown, Teddy Hart!"
Teddy runs in and nails Heath with a clothesline. He follows up with a hurricanrana and then into a cover but Mahal breaks it up! Hart dropkicks Mahal off the apron into the announce table! Teddy climbs the top rope and hits a frog splash on Heath! Before he can tag Richie in, Heath hits Teddy below the belt! The ref didn't see! Both men are down. Richie calls the referee over and tries to tell him what's just happened.
With the referee distracted, Jinder Mahal enters the ring and hits Teddy with a full nelson slam and rolls back out before Richie can do anything. Heath rolls towards the apron and brings a set of brass knucks into the ring.
Matthews: "Don't tell me that, for the second week in a row, Slater is going to win a match with a foreign object!"
Striker: "It just goes to show what kind of influence Christian has on Slater. It doesn't matter how you win, just that you win."
He places them on his hand and picks up Teddy before punching him between the eyes! Richie tries to tell the ref, but he's been told to calm down. Heath picks up Teddy and nails him with the brass knucks again, before hitting his finisher.
Richie breaks past the referee and hits his neckbreaker/DDT on Slater! He carries on the beat-down before spotting the brass knucks! Mahal runs in and Steamboat nails him right between the eyes with them, but the referee's spotted it and this match is over!
Winners (by Disqualification): Heath Slater and Jinder Mahal (Match Time – 8:07)
After the bell, Richie picks Heath up and calls to the fans, before nailing heath with the knucks again! Richie helps Teddy up and the crowd applauds. He pushes Richie away and goes to the top rope. Teddy smiles and hits the Hart Attack on Heath to a HUGE pop. Richie claps and the two walk out saluting the crowd, leaving Mahal and Slater to sell their injuries.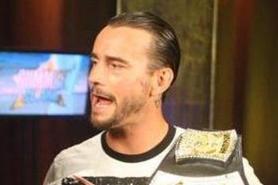 We come back from commercial to hear from the former WWE Champion, CM Punk, who's backstage with Todd Grisham.
Todd: "Punk, do you think you'll be able to control your emotions tonight, when you enact your re-match clause for the WWE Championship against Bryan Danielson?"
Punk: "Todd, the problem with Bryan is that he thinks he's one step ahead of me. Granted, he got me at WrestleMania, but that's ONE time. I've been so far ahead of Bryan in my career that before he won a World Championship ANYWHERE, I'd already been a superstar here in WWE.
Don't forget, that I've never been fired by WWE. Bryan has. He's the one that needs to control his temper, not me. Hey Justin Roberts, how ya doin?"
Todd: "Punk, with that being said, he did manage to overcome the Big Show in a steel cage match last week. Are you going to be able to derail Bryan's momentum heading in to this match?"
Punk: "Well, he did beat Big Show last week, but only after Show punched the cage. If he'd hit Bryan with that, it would've been game over. Todd, what does my t-shirt say?"
Todd: "Best in the World. It also says In Punk We Trust."
Punk: "There's your answer. Now, if you don't mind, I've got somewhere to be. It's clobberin' time!!"
We head to ringside as Josh Matthews and Matt Striker go over how Bryan won the WWE Title at WrestleMania and his shoot promo from last week's show. Josh and Matt go through the history of these two men as "Cult of Personality" hits. The crowd explodes and nearly blow the roof off the arena! Punk whips the crowd into a frenzy before making his way to the ring.
Next up, is the new WWE Champion, Bryan Danielson. The crowd hates Bryan. He just smirks and points to the title belt before slowly walking down the aisle. The crowd are going nuts. Bryan eventually makes his way to the ring and gets right in Punk's face. The referee manages to pull them apart, but not before Bryan slowly tells Punk: "I'M the best in the world! Where's your title, Phil?"
Punk nails Bryan with a hard right hand that knocks the champion on his ass and the crowd LOVES it. They're chanting for Punk incessantly: "CM PUNK!! CM PUNK!! CM PUNK!! CM PUNK!!"
The ref checks on Bryan to make sure he's OK before Tony Chimel does the official introductions, starting with the challenger, CM Punk. Then, he announces the new WWE Champion, Bryan Danielson. Danielson takes his time removing the belt, and then he goes to all four corners, raising the belt high before handing it to the referee.
With the crowd at fever pitch, the referee rings the bell and this WrestleMania rematch is underway!
Both men are looking to feel each other out early doors. They lock up in the middle of the ring. Punk gets the early advantage because of his size and whips Bryan into the ropes, Bryan ducks the first clothesline, but not the second and Punk puts the champ on his ass again.
Matthews: "That's twice in the last five minutes that the champ has been knocked down by his challenger!"
Striker: "There's no doubt that this SmackDown audience is solidly behind CM Punk, but that might give an advantage to Danielson. Nobody in the crowd expects, or wants, him to win, so he can go out there and prove them all wrong."
Danielson gets back up and slaps Punk in the face. Punk reacts with a right hand of his own and Bryan falls to his knees. Punk kicks him in the chest and the champ goes down again. Punk goes for a quick cover, but Bryan kicks out at one. Punk tells Bryan he was that close to getting him.
Danielson rolls to the outside and tries to get himself together. Inside the ring, Punk's still motivating the crowd and getting them behind him. Danielson gets back in the ring and manages to get a hammerlock in on Punk. Punk counters it into one of his own and whips Danielson into the ropes.
The champ's coming at him at full throttle, but Punk hits a standing dropkick that knocks Bryan to the mat. Punk drags him up and whips him into the turnbuckle. Danielson's dazed in the corner as Punk hits his running knee and bulldog combo! He can only get a two-count though as Bryan shoots his left shoulder off the canvas.
Matthews: "Danielson hasn't even been able to get started in this match yet. Punk is dominating early on."
Striker: "That shows the character of a champion Josh. Punk's been there and done it in the WWE, something Danielson hasn't."
Punk tries to keep his momentum going, but as he stands over the fallen champion, Danielson puts his thumb in Punk's eye. With Punk's vision blurred, Danielson runs off the ropes and hits a dropkick on Punk.
He picks his challenger up and hits a snap suplex. He covers Punk, but only gets a two-count. Punk sits up and Danielson hits him with a series of kicks to his chest and back. The camera zooms in to Punk's body and those kicks from the champion have lit him up.
Punk's still crouching over in the ring, barely able to stand. Danielson connects with a swinging neckbreaker to get another near fall. He's starting to get frustrated and questioning the referee's calls.
With Danielson wasting time, Punk's back to his feet and nails him with a right hand. The pair exchange blows as the crowd is into everything. When Punk connects, there's a "YES!" chant. When Bryan connects, there's a "BOO!" chant.
Eventually, Punk gets the upper hand and whips Danielson off the ropes into a clothesline. He's sprawled out in the middle of the ring. Punk climbs to the top-rope and hits a flying elbow drop (a la Randy Savage) on the champion, but again he can't get a three-count. This time, it's Punk's turn to get frustrated with the official.
Punk turns to the crowd and signals that it's time for Danielson to "Go to Sleep". He lifts the champion above his shoulders and connects with a GTS! The impact of the manoeuvre throws Bryan towards the ropes. Punk crawls over his fallen opponent as the referee counts 1-2-…
The ref notices Danielson's got his foot on the ropes and tells Punk to break the pin attempt. Punk is going crazy at the ref, asking him if he can count to three! Danielson is stirring while all this is going on and slides across the ring, rolling Punk up! He's got a handful of tights but the ref doesn't see it and counts the 1-2-3 for Danielson to get the victory!
Winner (and still WWE Champion): Bryan Danielson (Match Time: 11:43)
After the match, Punk is incensed! Pointing to the referee that Danielson had a handful of his tights, but the ref explains to him that he couldn't see. Punk turns away from the referee, but turns back and catches him with a roundhouse kick. He stands over the fallen referee telling him that what's just happened is BS!
The camera pans the ring and we see Bryan lying on the canvas, clutching his WWE Title in his arms, as Punk stomps back up the ramp to end the show.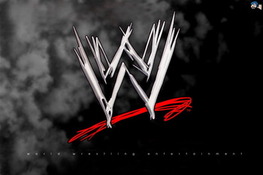 And that's a wrap! Please don't forget to rate Smackdown, as they are currently partaking in Week 2 of the Ratings war. Stay tuned for another episode of Fantasy Raw as we prepare for Backlash on April 29th. Also, come back here next Thursday at 7:00 for another great episode of Fantasy Smackdown.
Please rate Smackdown in the comments section with a rating from 1 (putrid) to 10 (amazing) and give us a little creative input, it's helpful. Thanks for reading!