MMA News: Sam King Emerges as Western Canadian Amateur
April 20, 2012

In early December, Sam King burst onto the Western Canadian amateur mixed martial arts scene with a stunning first-round knockout victory over Chris Berry at Saturday Night Fights 4 in his native Regina.
According to King, who has been training under A.J. Scales at Regina's Complete Martial Arts and Fitness for the better part of the past three years, it's difficult to imagine his long-awaited debut playing out any better.
"It was unreal—the feeling was unreal," offered King, 20, who has also trained at the famed Tiger Muay Thai Academy in Thailand. "I think that was the ultimate way to start [my career]."
"I was very happy with [Sam's] debut—I couldn't ask for anything more," said Scales, a black belt in Brazilian jiu-jitsu under the Nova Uniao banner who is also an undefeated amateur mixed martial artist. "It was great that Sam got a knockout in his first fight—that gave him a lot of confidence."
Despite the fact that King—to say nothing of Scales—is doubtless pleased with his first match, he insisted that he feels that his impressive debut is merely the beginning of his mixed martial arts career.
"It was my first stepping stone—the first step towards what I want to do in life," said King, who had returned to training within 48 hours of his debut. "I'll think about that fight, but I try not to think about it too much—I try to move onto the next one."
King's "next one" is to be on May 5 when he is to return to the ring at Saturday Night Fights 5 in Regina and, naturally, the young 145-pound competitor will be looking to put on another performance to remember.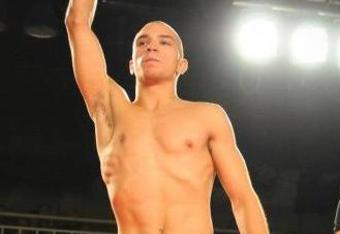 "I've been training a lot since my last fight and I think my skill-level has gone up and I can't wait to show you guys," offered King, who now trains six days a week. "Come May 5th, I expect to put on a good show and, hopefully, pull out a victory."
According to Scales, King's next match—much like his debut—will merely be a stepping stone in what he believes will be a fulfilling career in the world of mixed martial arts.
"He knows what he wants—he wants to be an MMA fighter—and that's exactly what he's doing," offered Scales, who awarded King a blue belt in Brazilian jiu-jitsu in 2011. "There's so much that I could say about the kid, but he's going to be great. Trust me. You guys have to keep your eyes on him. Remember his name—Sam King—he's going to do a lot."
"I can't see too far into the future, but I want to take it as far as I can," added King. "Hopefully you'll start hearing a lot more about me." 
Ed Kapp is a Contributor for Bleacher Report. All quotes were obtained first-hand.