Robin Van Persie: Compelling Reasons Why He Should Stay at Arsenal
April 20, 2012
Laurence Griffiths/Getty Images
It's a time of mass paranoia for most clubs, except the likes of Manchester United, Real Madrid, Barcelona, Bayern Munich and Chelsea who can afford to rebuff suitors to their players by offering them better terms without any financial worry in the world, which is due to a combination of two factors.
The first is their financial clout.
In Germany, for example, Bayern Munich hold a near hegemony on that country's transfer market, meaning, they can afford any player they fancy, and often, they buy players simply to keep them from playing for the opposition.
Bayern, of course, are the soundest financially viable club in the world, second only to Arsenal.
Owing to the fact that they are the Manchester United of Germany, they hold the right—in a manner of speaking—to first choice in the transfer market. The flip side is that once they own a player, it's bye-bye to other clubs, since few clubs—even clubs outside Germany—can afford to lure this player away.
This is true of Real Madrid, Barcelona and Manchester United as well.
The only difference here is that, although these clubs seem to have the means to afford most players, the reality is that they do so often at the expense of huge debts.
In other words, for the sake of winning silverware, which come—most often than not—as a result of having better players in a team, these clubs run huge debts to acquire these players.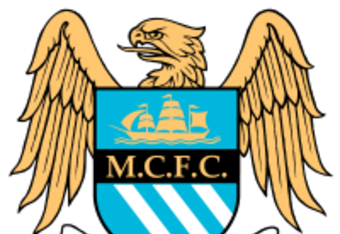 The fact that Arsenal haven't won anything in seven years is tied strongly to their refusal to join this bandwagon.
This, then, is the second factor: the boldness to buy players at huge costs, to run your debts near the precipice, where bankruptcy extends its hand like the mythical deceiver who masquerades as friend and liberator.
Manchester United aren't afraid to do this  either, although—owing to their past financial strength and the viability of their brand—it appears that there's justification to this lack of fear on their part.
The strength of their brand, by the way, is a smokescreen. It's worthless precisely for the fact that it's only useful in the event of liquidation.
But then the smokescreen works as a perpetual cycle that enables them to continue operating on steroids.
Chelsea are able to afford players they fancy because they have an oligarch footing the bill. A census of their expenditure since 2005 is astounding. Recent rumors are that a major overhauling of the squad is in the offing.
This is possible when you don't worry about balancing the checkbook.
In the case of a clubs like Arsenal where this worry is real, affording any player you like exists only in the realm of fantasy. Refusal to simply spend money they don't have has lead to their being dubbed foolish. 
It also has led to taunts from fans of sister clubs, whose favorite word now is "trophy-less."
Clubs like Manchester City and Paris Saint-Germain are the nouveau riche of football.
These two clubs can afford to lure the likes of Lionel Messi and Cristiano Ronaldo away from their respective clubs by offering them the entire heaven, which exactly is what happened in the Cristiano Ronaldo move from Manchester United to Real Madrid. It is what informed the so-called Galáctico squad.
Only the looming financial fair play can stop these clubs from offering the figurative heaven to whatever players they like, which is not to say they've been completely cured.
It's why every Gooner's present obsession and nightmare is Robin van Persie's departure from the Grove.
Manchester City are unabashedly interested, and just like it happened in the case of Samir Nasri—think disloyalty per excellence—rumors, both subtle and egregious, link the Dutchman daily to the Citizens.
Alternatively, Barcelona are thrown into the mix as are Real Madrid.
The fact is, if Robin van Persie decides to move, Arsenal will be helpless to stop him, short of delaying the  move by a year. It'd therefore be the question of cashing in or—as a matter of principle—forcing the player to honor the rest of his contract.
For Tony Woodcock—a former Gunner who played for Arsenal in the 1980s—the outcome of this situation is very clear.
Robin van Persie ought to stick with Arsenal, the same way the club has stood by him these injury-blighted eight years of his career at Arsenal.
It is noteworthy that—just as in the case of Samir Nasri whose only truly brilliant season for Arsenal was last year, the first buds of years of faith by the manager in the young lad—this is the first season in which Arsenal's investment in Robin van Persie has come to real fruition.
It is the reason why it isn't unfair to ask Robin van Persie to repay Arsenal's faith in him by like loyalty.
Here's the sentiment in Tony Woodcock's words, as spoken to BBC Sport:
A few years ago, Robin had quite a few injuries and the club stuck by the player. Now he has had an excellent season, there is all this speculation about whether he is staying or going.
I imagine he is financially secure and he will be earning quite a lot of money if he stays with Arsenal. So, for the sake of earning a little bit more money somewhere else, that cannot be the motivation. The grass is not always greener somewhere else.
This, then—replaying the club's loyalty in him—is the first compelling reason why Robin van Persie should eschew the whiff of money, and for the sake of virtue, stay on at Arsenal.
The second reason is articulated also by Woodcock: "The grass is not always greener somewhere else." Indeed. And these are words of wisdom. Decisions—as Woodcock notes—shouldn't always be informed by money.
Where would our society be were every decision informed by money? Surely, the great thinkers would have found more financially viable things to do were it so. This would mean we wouldn't be hymning the likes of Copernicus, Galileo or Newton.
The third reason is more ephemeral but no less real or profound.
It lies with the ability of certain individuals to read the signs of change. These are the persons who seem to swim against the tide of popular sentiments. They are able to see—or rather discern—things to which others are insensitive.

Robin van Persie in action for Arsenal against City rivals Tottenham Hotspur. Photo by Clive Mason/Getty Images.
In the present case, it is the real possibility that things could swing Arsenal's way in the coming years, nor is this mere fantasy when one realizes that this was precisely what happened in the case of Manchester United and Liverpool, where one team replaced another as the king of English football.
A few 100 miles away in Spain, the same has happened before our very eyes in the case of Real Madrid and Barcelona.
Accordingly, Woodcock says:
Players want to win things and he is not far from winning things [at Arsenal]. He has to balance that up. Anybody who signs for Arsenal during this period is in a fantastic place. If Lukas Podolski comes, I have said to the German press that, for a 26-year-old coming to play for Arsenal and live in London, and all the things that go with it, it is a fantastic opportunity.
Woodcock continues: "I would think Robin will add all of those things together too."
Indeed. If Van Persie adds these things together, there's no reason why he wouldn't stay on at Arsenal, shunning in the process the quick cash the nouveau riche are sure to tempt him with.