NHL's 30 Greatest Playoff Players
Jonathan Daniel/Getty Images
The 2011-2012 playoffs have so far been intense and a lot of fun to watch.
Some players are nearing the ends of their careers and looking for a way to leave a lasting impression with their fans and teammates. Others are just breaking into the NHL and are experiencing something they have dreamed about their whole life.
How many of them will be remembered for their accomplishments in the years down the road? These men are trying to solidify a place in history.
With that in mind, let's take a look at the 30 greatest NHL playoff performers in the history of the game.
Note: No goalies made the list, as I focused solely on skaters.
30. Ken Linsmen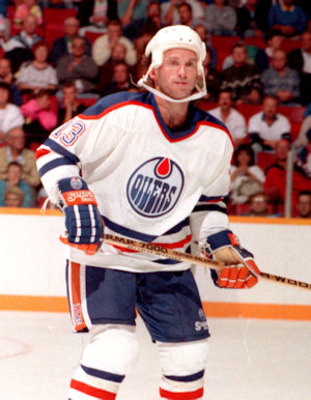 You might be saying to yourself, "Who?" Don't worry, Linsemen's name wouldn't appear at the top of a lot of lists. But Linsemen did score 120 points in 113 playoff games, which is a great accomplishment.
More astonishingly is the fact that while he did play with the great Oilers of the '80s, he only played with them in '82-'83 and '83-'84. Linsemen had just 43 playoff goals and 77 playoff assists.
Originally, I thought he had benefited most of that success from setting up guys like Mark Messier, Jarri Kurri and Wayne Gretzky. But in fact, in the two years he played in Edmonton, Linsemen's stats were six goals and eight assists in '83, and 10 goals and four assists in '84. So playing with that team didn't factor as much into his overall stats as originally thought.
The rest of his career he played with the Boston Bruins and Philadelphia Flyers, none of which won the cup, but he did make it back to the Cup finals in 1988.
Linsemen is tied for the record for most series clinching goals with three.
29. Pavel Bure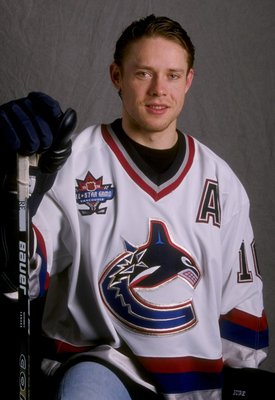 Craig Melvin/Getty Images
The "Russian Rocket" played just 12 seasons in the NHL. In those 12 seasons he only made an appearance in the Stanley Cup finals five times, and never won a cup.
However, when he was there, he was magnificent.
He had 35 goals, 35 assists for 50 points in just 64 games. He didn't benefit from seeing a lot of playoff action like some others on the list, but he made the most of his time in the postseason.
28. Gilbert Perrault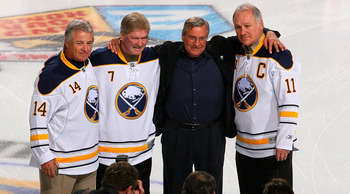 Rick Stewart/Getty Images
One third of the French Connection line on the Buffalo Sabres in the 1970s and '80s, Perrault only got to enjoy 90 playoff games. In those games, though, he managed to record 33 goals and 70 assists for 103 points.
He is another player that made the most of his time in the playoffs while never winning the Stanley Cup. He put up points at a 1.144 pace, which is 11th all time.
27. Glenn Anderson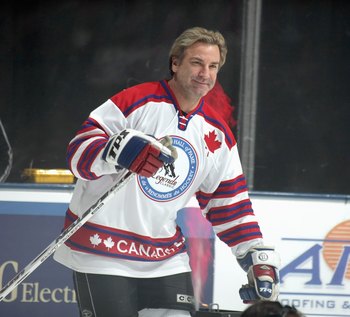 Bruce Bennett/Getty Images
Anderson ranks as the fifth highest playoff goal scorer in NHL history. Only four other men have topped him in that category.
The reason he is ranked so high is due to his point totals. In 225 playoff games, Anderson accumulated 214 points, less than a point per game pace.
He was a part of the Oilers dynasty that won five Stanley Cups in the '80s and was also a part of the New York Rangers championship team in 1993-1994.
26. Esa Tikkanen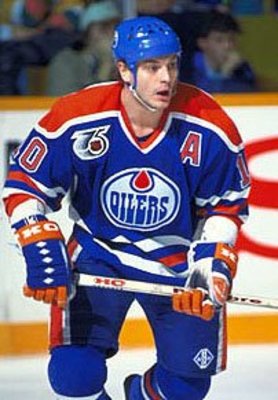 Another member of the Oilers dynasty years, Tikkanen, like Anderson, also won a cup with the Rangers in 1994, giving him five total rings.
He benefited from all those playoff appearances by being the 14th highest goal scorer in playoff history with 72. He racked up 132 total playoff points in 186 games played.
What gives him a bit of an edge is that he did score four overtime playoff goals, the ultimate game winners.
25. Gordie Howe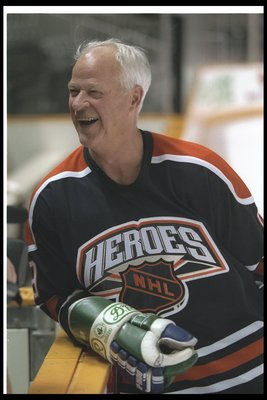 Rick Stewart/Getty Images
I don't think you can make a "Best of Hockey" list and not feature Mr. Hockey himself.
While Howe had an extraordinary career and his playoff numbers are very impressive, he did benefit from the fact that he played in so many playoff games. With 160 points in 157 GP, Howe easily made his mark among the greatest postseason players.
His 68 playoff goals rank him 17th all time and his 92 assists rank him 28th. In his career, Howe was a part of four Stanley Cup winning teams.
24. Guy Lafleur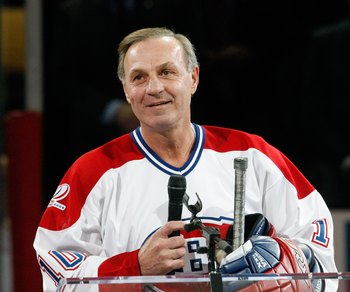 Richard Wolowicz/Getty Images
His 134 points rank him 37th all time, but it's the amount of games in which he accumulated those points that gets him on this list.
Lafleur played in 128 playoff games. He was scoring points at a 1.047 pace, which is 25th best ever. Along with his 58 goals and 76 assists, he has one Conn Smyth award and four Stanley Cup rings.
23. Phil Esposito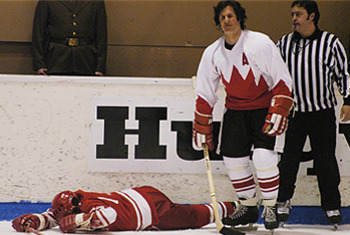 He won two Stanley Cups, both with the Boston Bruins. He scored 61 playoff goals and 137 points in just 130 games played.
If Esposito played in as many playoff games as some of the other guys on this list, his totals surely would be higher.
22. Dino Cicarelli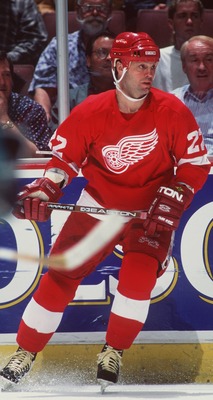 Jamie Squire/Getty Images
If you have to remember anything about Cicarelli, it's that he knew how to score goals.
In his playoff career he popped in 73, good enough for 13th all time. In 141 games he accumulated 118 points. Although he never won a Stanley Cup, he scored 21 points in his rookie season with the Minnesota North Stars on the way to the finals.
Those 21 points are a record for a rookie.
21. Toe Blake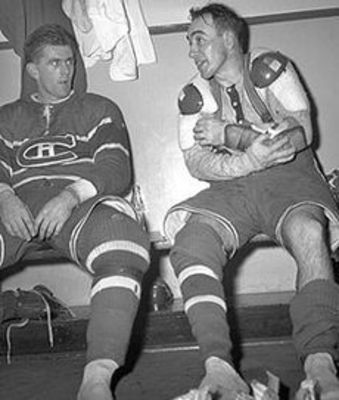 He played in the days of the Original Six, and therefore the playoffs didn't last very long. But when they began, Blake made the most of them.
He scored 62 points in 57 games and was a part of three Stanley Cup champion teams. Although he last played in the NHL in 1948, Blake ranks 22nd all time in playoff points per game with a 1.069 average.
20. Steve Yzerman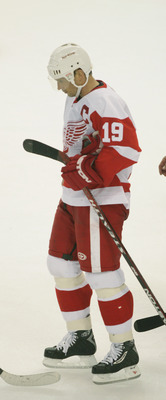 Jeff Vinnick/Getty Images
Yzerman's teams only missed the playoffs twice in his 22 years as a player (not counting the lockout year). In those appearances, Stevie Y scored 70 goals and 185 points in 196 games played.
He won three Stanley Cups and ranks 16th on the all-time list for playoff goals, and his 115 assists are tied for 12th all time. Yzerman also had 27 power-play goals in the postseason
19. Brian Trottier
Bruce Bennett/Getty Images
In 221 playoff games, Trottier scored 184 points. He was also a part of six Stanley Cup winning teams: four times with the New York Islanders in the '80s and twice in back to back seasons with the Pittsburgh Penguins in '91 and '92.
His 71 goals ranks 15th all time, as did his 113 assists.
18. Bobby Hull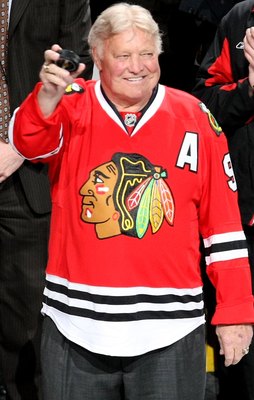 Jonathan Daniel/Getty Images
Hull appeared in 119 playoff games. And while he would only capture one Stanley Cup ring, he scored 129 points in 119 games. With a very balanced 62 goals and 67 assists, Hull was scoring points at a 1.084 pace per game, 18th all time, making him one of the best.
He had an eye for the open man and for the open lane. In 60 playoff games with the Winnipeg Jets, he scored 80 playoff points. However, at the time the Jets were a part of the WHA, and therefore those points don't count towards the NHL record sheet.
17. Sergei Fedorov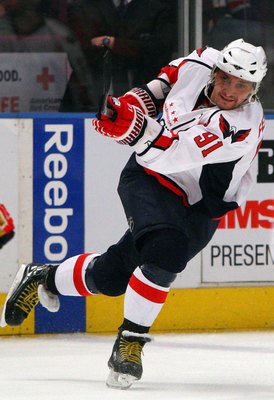 Jim McIsaac/Getty Images
One very impressive stat Fedorov has is, he is only the third player in NHL history to have four consecutive 20 point playoff campaigns.
He helped the Red Wings win three Stanley Cups. In 183 playoff games, he scored 176 points. The key word is that he "helped" them win.
This is key because his 124 assists (or helpers) ranks eighth on the all-time list, while his 176 points are 14th best.
16. Jean Beliveau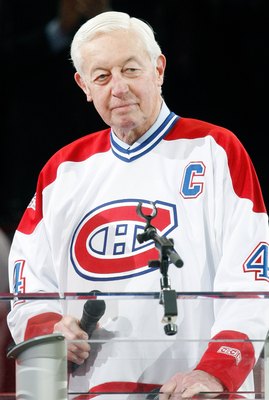 Richard Wolowicz/Getty Images
While playing with the Montreal Canadiens over parts of 20 seasons, Beliveau appeared in 162 playoff games. He scored 79 goals and 97 assists for 176 points.
Beliveau won the Conn Smythe Trophy in 1956 and won 10 Stanley Cup championships—the most out of any individual to date. His 79 goals rank him 10th all time and his 176 playoff points tie him with Sergei Fedorov for 14th.
15. Joe Sakic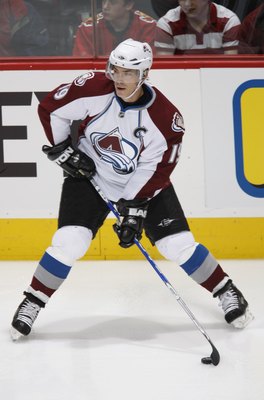 Dale MacMillan/Getty Images
A two-time Stanley Cup champion, Joe Sakic was the heart and soul of the Colorado Avalanche attack for years. Winning the Conn Smyth award in 1996, Super Joe accumulated 188 playoff points in just 172 games played.
His 188 points rank him tied for seventh all time, while his 84 goals also rank him seventh.
14. Peter Forsberg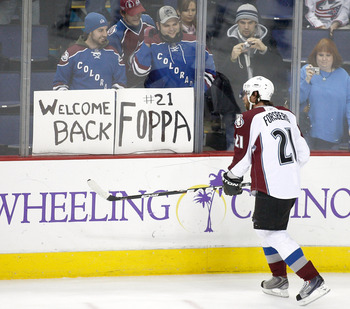 John Grieshop/Getty Images
Two Stanley Cup titles and 171 playoff points easily gets Forsberg on this list.
He played in 151 playoff games and was an outstanding plus-54. He ranks 20th all time with 64 playoff goals and 19th all time with 107 assists.
He also lays claim to three playoff overtime goals as well.
13. Jaromir Jagr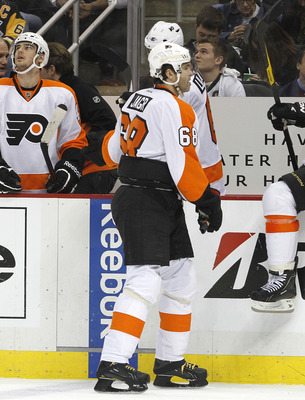 Justin K. Aller/Getty Images
At 40 years old, Jagr is currently trying to prove that he's still got it with the Philadelphia Flyers in this year's playoffs.
Had he not returned, he would still be on this list with his 181 points in 169 games. That point total is good enough for 12th all time and his 77 playoff goals is 11th best.
His path towards greatness started in his rookie season when he set the record for most assists in a Stanley Cup Finals series with five. For all his playoff success, Jagr also has two Stanley Cup rings to wear proudly.
12. Ray Bourque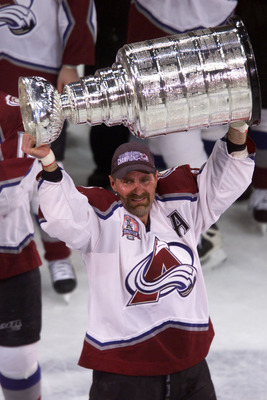 Brian Bahr/Getty Images
After 20 years, it finally happened for Ray Bourque.
In the spring of 2001 he finally got to lift the Stanley Cup over his head and promptly retired, going out on top. Not only would he go out on top as a champion but also as one of the greatest players ever.
He only missed the playoffs three times in his whole career, and through that he was good enough to put up 180 points in 214 games as a defenseman. Bourques' 180 points ranks third all time for defensemen and his 139 assists tops the list, while his 41 goals are fourth best.
10. Paul Coffey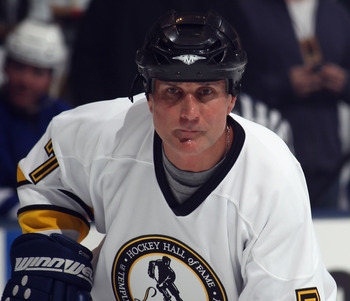 Bruce Bennett/Getty Images
Another defenseman on the list, this time it's the all-time leading scorer in NHL playoff history, for defensemen.
He sets the bar with his 196 points in 194 games. Coffey produced an astounding plus-56 rating while chipping in with 137 assists, which are second all time.
9. Niklas Lidstrom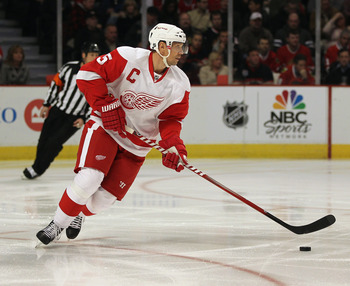 Jonathan Daniel/Getty Images
Already registering 183 points, Lidstrom is still going strong in his 20th NHL season. He won the Conn Smyth award in 2002 and has been a part of four Stanley Cup champion teams.
His 183 points are second all time for defensemen and his 54 goals are third all time. (Stats not including 2012 playoffs)
8. Mike Bossy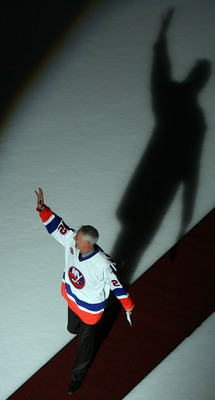 Jim McIsaac/Getty Images
Some say if it wasn't for him, the Islanders would not have won all those Stanley Cups in the '80s. Appearing in 129 games and put up 160 points.
Those points are tied for 20th best all time and his 85 goals are sixth best.
7. Maurice Richard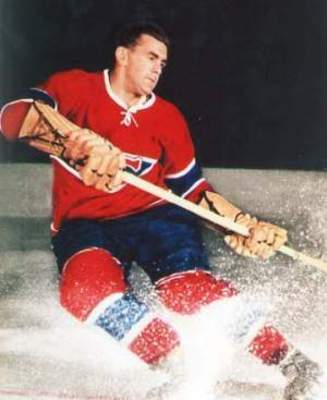 "The Rocket" won eight Stanley Cups in his illustrious career.
Known as the most prolific goal scorer of his era, Richard accumulated 126 points in his 133 playoff games. His 82 playoff goals rank eighth all time.
6. Doug Gilmour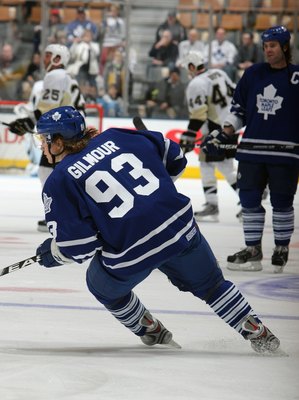 Dave Sandford/Getty Images
Killer was a beast when it came to the playoffs.
In 182 games played, he registered 188 points. He scored 13 game-winning goals and his 128 assists are sixth all time among all skaters.
He won one Stanley Cup with the Flames in 1989.
5. Jari Kurri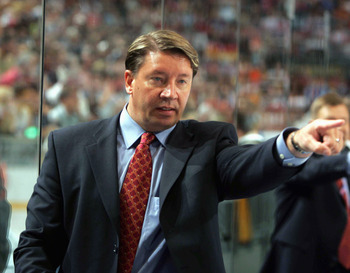 Getty Images/Getty Images
Another benefiting member from the Oilers dynasty, Kurri was an integral part of those cup winning teams, playing on the top line with Wayne Gretzky and Mark Messier.
Recording 233 points in 200 games, Kurri's 127 assists are seventh all time, while his 106 goals are third best. I said he was an integral part of those cup winning teams, and it shows with his 14 game-winning goals.
4. Mark Messier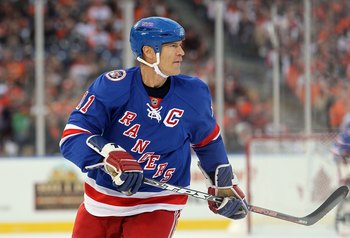 Jim McIsaac/Getty Images
A six-time Stanley Cup champion, Conn Smyth winner and a great potato chip salesman.
Mark Messier is on the top of almost every hockey list imaginable. What makes him one of the greatest ever is his ability to score no matter who is on the ice.
His 14 shorthanded playoff goals are a league record. His 295 points in 236 games are incredible and rank second all time, along with his 109 goals and 186 assists.
4. Mario Lemieux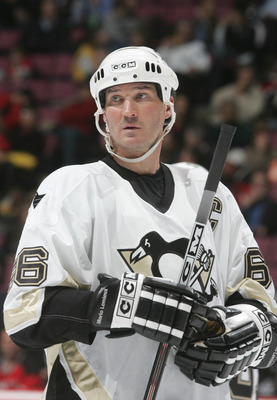 Jim McIsaac/Getty Images
Lemieux was pretty much the perfect example of an elite player. And while he didn't get to play in as many playoff games as others on this list, his accomplishments are incredible.
Just look at these records: goals in a single period (four, shares record); goals in a single game (five, shares record); points in a single period (four, shares record); points in a single game (eight, shares record); best goals per game in the playoffs at .710 (Bossy is second with .659).
Incredible through all this is that Lemieux only appeared in 107 playoff games and still put up 172 points. His 96 assists are 24th best all time and 76 goals put him at No. 12. Lemieux won two Stanley Cups and only made it to the playoffs in eight of his 16 seasons.
3. Brett Hull
Tom Pidgeon/Getty Images
With 103 playoff goals, Brett Hull solidifies himself as one of the best goal scorers ever in playoff history.
Obviously scoring goals in the playoffs is huge, but how about a guy who saved it for when his team needed it the most? Hull is tied for the most game-winning playoff goals in the history of the NHL with 24, and the most playoff power-play goals with 38.
Hull accumulated 190 points in 202 playoff games while winning two Stanley Cups
2. Bobby Orr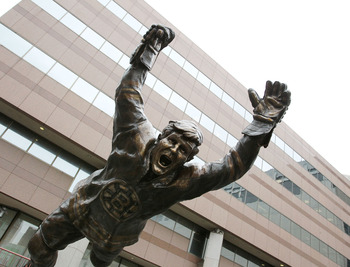 Bruce Bennett/Getty Images
The first-time winner of the Conn Smyth award, and two-time Stanley Cup champion.
In only 74 playoff games, Orr recorded 92 points. He was recording points at an incredible pace and probably could have done so much more if his health held up.
Orr was one of the greatest players ever to play the game, and he was as fierce as they come when the playoffs came around.
1. Wayne Gretzky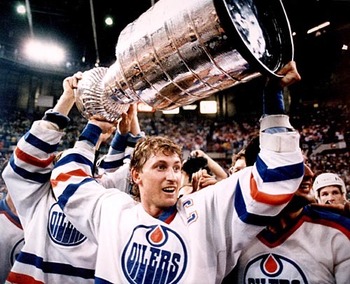 The table setter for all to come.
His numbers: 122 goals, best ever; 260 assists, best ever; 380 points, best ever.
Sure he played in 208 playoff games, which were way more than most on this list, but he still found a way to produce more than a point per game in all those years. Four-time Stanley Cup champion and two-time Conn Smyth award winner.
Truly The Great One.
Follow Matthew on Twitter @Matthew Sookram
Keep Reading

Boston Bruins: Like this team?