Euro 2012 Preview: 7 Things to Know About Denmark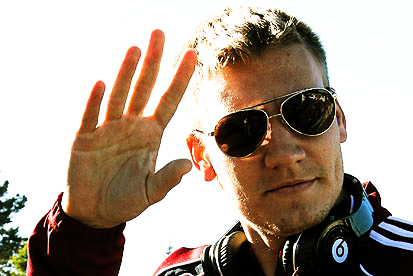 Photograph: Toru Hanai/Reuters
Danish Dynamite, the Laudrup brothers and Peter Schmeichel come to mind when I think about Denmark.
U.S President Barack Obama once said Denmark "punched above its weight"—and that's applicable to their achievements in football.
Denmark consistently produces technically sound footballers even though they only have 5.5 million people—Viktor Fischer is one to watch out for.
Meanwhile, China has 1.3 billion people and they don't even have a decent starter at a top European club.
Here are seven things you need to know about Denmark at Euro 2012.

Begin Slideshow

»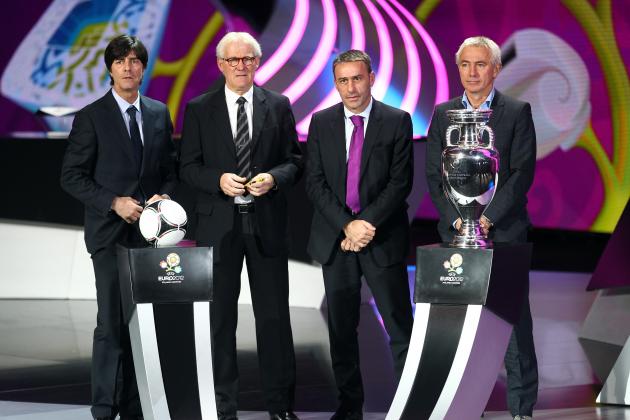 Julian Finney/Getty Images

Denmark will face the Netherlands, Portugal and Germany in the group of death.
It's a daunting task on paper but when you think about it, the Danes could qualify by drawing against the Netherlands, beating Portugal and losing to Germany.
I wasn't impressed with Portugal and whilst they beat the Danes 3-1, please remember that Daniel Jensen started ahead of Christian Eriksen in that game.
In the reverse fixture, Eriksen inspired Denmark to a 2-1 win.
Two decades ago during Euro '92, the Danes ousted defending champions Netherlands and triumphed over reigning world champions Germany.
If you know your football history, the Danes blitzed through the 1986 FIFA World Cup group of death.
Lesson learned: don't rule out Denmark.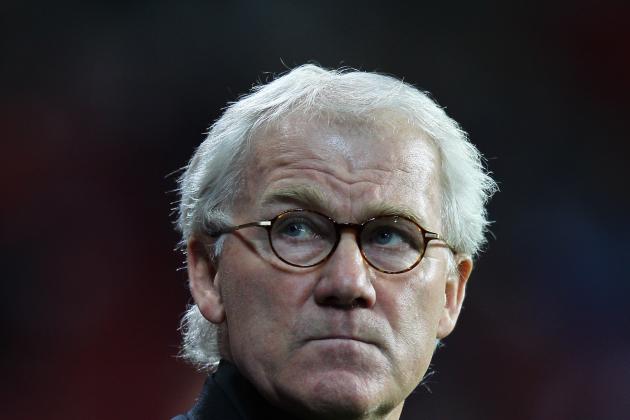 Dean Mouhtaropoulos/Getty Images

Morten Olsen was always going to be a manager because he saw it all as a libero for Sepp Piontek.
Olsen has been the Danish international manager since 2000, and it's admirable that the DBU see the long-term picture.
Olsen used to be a big proponent of the 4-3-3 but the 4-2-3-1 has become his main M.O. in recent times.
Daniel Agger has missed 123 days of football due to a knee injury and two rib injuries in the past year.
When fit, he is a world-class centre-back.
Even though his season has been interrupted by injury, he has still managed to accumulate 50 interceptions for Liverpool.
Euro 2012 could be to Christian Eriksen what Euro '92 was to Brian Laudrup.
Brian finally outshone Michael, even if it was by default because Michael's international career was in-limbo.
Eriksen isn't burdened with the expectation of outperforming a world-class older brother but he needs to live up to the hype as a future superstar.
This season, he has a 0.70 goals scored/created per game average, compared to Mario Balotelli's 0.58.
To think two years ago, Eriksen looked like Bambi on ice against Juventus.
Nicklas Bendtner's poor attitude is part of the reason why he has regressed in his last two seasons.
Håvard Nordtveit's frank assessment of his former teammate Bendtner confirmed what everyone suspected of the Dane:
You could not say much to him (about his game) because it doesn't take much for him not to like you. He has his own way of doing things, but he could have made more of an effort in training when he was at Arsenal.
Reading between the lines, Arsène Wenger chastised Bendtner once too often.
In his heyday, Dennis Rommedahl was Denmark's answer to David Odonkor.
When Olympiakos released Rommedahl, I had written his career off but he was a pleasant surprise during the Euro qualifiers.
His three goals and four assists meant he was Morten Olsen's most productive player during the qualifying campaign.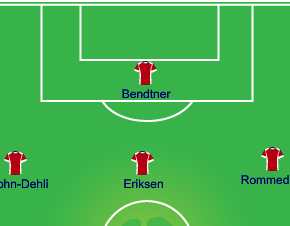 Source: this11.com/
Thomas Sørensen: Replaced an out-of-form Asmir Begović but failed to cement a permanent gig after looking just as shaky. Sørensen's best moment this season was saving Massimo Luongo's penalty.
Lars Jacobsen: Serviceable right-back. I've never rated him but I didn't think Giourkas Seitaridis was anything special—who certainly proved me wrong at Euro 2004.
Simon Kjær: You can throw in Thomas Vermaelen and Sergio Ramos but there's no doubt in my mind that Kjær is the worst-performing centre-back playing at a high-profiled club this season.
Daniel Agger: If he isn't fit, Andreas Bjelland could start.
Simon Poulsen: He's the safe pick because he plays regular football for AZ. Starting Nicolai Boilesen would be a bold choice. Michael Silberbauer is another viable option but it's so clear that he doesn't play left-back.
Dennis Rommedahl: Will need to consistently produce incisive passes.
William Kvist: Mr. Reliable and so underrated. He's one of the best tacklers in world football yet the large majority of people outside Denmark and Germany don't know his name.
Christian Poulsen: He does a job in midfield and knows his role inside-out. Niki Zimling is also in contention to start.
Michael Krohn-Dehli: He's an okay player but nothing worthy of note.
Christian Eriksen: World-class potential and a joy to watch.
Nicklas Bendtner: Euro 2012 could be the platform for him to prove the critics wrong.
Please read 8 Euro 2012 Players Who Could Move to Bigger Clubs