King Mo Lawal Fired from Strikeforce: Does MMA Have a Racism Problem?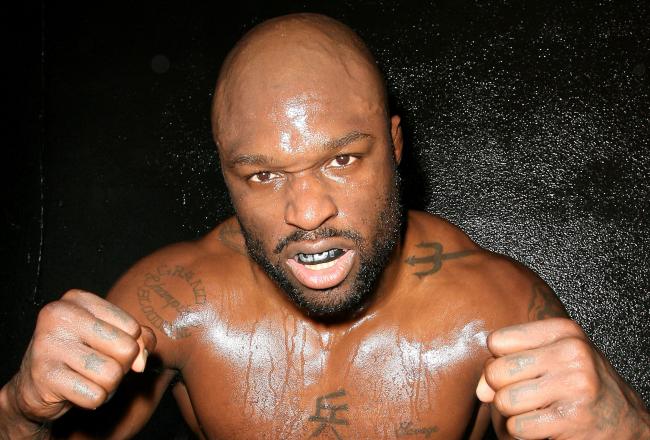 Valerie Macon/Getty Images
Earning a nine-month suspension after testing positive for a performance-enhancing drug, former Strikeforce Light-Heavyweight champion Muhammed "King Mo" Lawal was subsequently released by the promotion after an expletive filled Twitter tirade.
In his tweet, King Mo made some heavy claims against NSAC commissioner Pat Lundvall, saying:
"I honestly feel like Lundvall was a racist bitch asking me if I can read or speak english. Go on somewhere with that bull---- b**ch!!!"
While most people—including UFC President Dana White—feel like his outburst was an unfortunate mistake, the incident does bring up an interesting question.
Does mixed martial arts have a racism problem?
Looking at the history of modern sports, most mainstream leagues in the United States not only had problems with this issue, but all of them still experience it today—albeit on a smaller, less obvious scale.
Most people know that the first African-American to play in the MLB was Jackie Robinson, but few people know the story of Kenny Washington, who broke the NFL's color barrier in 1946, a full year before Robinson's first game. Image courtesy of AP.
It took Major League Baseball over half a century to finally break the color barrier with the debut of Jackie Robinson on April 15, 1947. A year earlier, the National Football League had its color barrier broken when Kenny Washington stepped onto the field for the Los Angeles Rams.
But while most people see racism in sports as a thing of the past, major sports are still dealing with it even today.
Just look at the whole Jeremy Lin phenomenon. While his accomplishment of being the first Asian-American player in the National Basketball League was historic, the overblown media coverage and the subtle—and sometimes not so subtle in the ESPN headline mishap—racism has once again brought this issue back to light.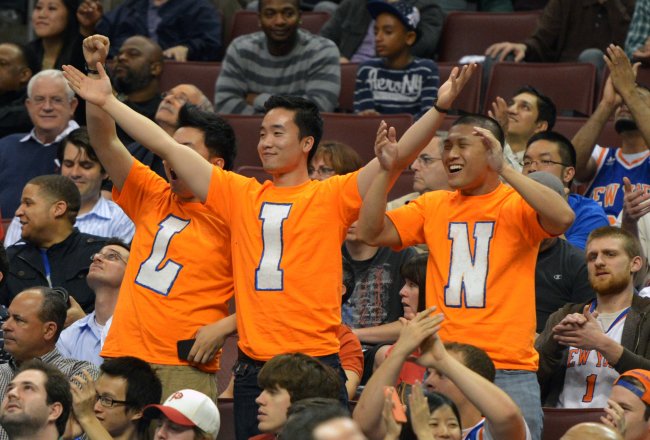 Linsanity captured the headlines earlier this year, but sometimes, it was for all the wrong reasons.
Drew Hallowell/Getty Images
Even overseas, situations like France's national soccer federation being accused of wanting to limit the number of Arab and African players in its training academies are a testament to racism still being a global problem.
But in MMA, a sport barely even two decades old, racism has never really been an issue.
Sure, there have been minor mishaps along the way, and it is far from being the most politically correct culture—such as various misogynistic and homophobic incidents—even the offenses, while bad, do not even come close to the skeletons in the closets of the mainstream sports.
In terms of racism alone, however, I can honestly say that MMA is the most ethnically diverse and accepting sport in the world as a whole.
In what other sport is the most legendary figure of all-time a scrawny, non-English speaking Brazilian?
Boxing may come close, but its own long history of mistreatment against minorities is just as bad as the non-combat sports. The treatment the sport and society gave the first African-American heavyweight champion, Jack Johnson, in 1908 was horrendous.
Throughtout MMA's history, the sport has shown nothing but acceptance for fighters of all backgrounds. Maybe it's due to the global nature of martial arts, but from Japan to the United States, great warriors of any race or nationality are praised.
Looking at the landscape of the sport today, it amazes me not how far MMA has come, but how much more diverse it is becoming.
In the UFC alone, each of its seven champions come from varied backgrounds. The heavyweight, middleweight and featherweight champions all hail from greatly different parts of Brazil. The welterweight champion comes from Canada while the remaining members are all American.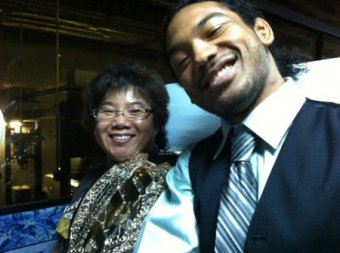 UFC Lightweight champion Benson Henderson is a true testament to how anyone from anywhere can become a champion. Image courtesy of MMAMania.com.
However, the 205 lb. champ Jon Jones is an African-American fighter from New York, lightweight champion Benson Henderson is half Korean-American and half African-American, while bantamweight king Dominick Cruz hails from Arizona and is of Mexican descent.
How much more diverse can you get?
Even without adding in the global roster of fighters coming from South Korea, Iran, Sweden, Japan, Nigeria, England and many more, the UFC would still be a diverse bunch just from its American contingent.
And that's the thing that MMA critics just don't understand. On a visceral level, fighting is a primal reaction that just lives in our DNA, a product of ancient barbarism.
But on a cerebral level, MMA and martial arts as a whole holds such a deeper meaning, tapping into such a deep part of a person's soul that it unites him or her to a real family in the martial arts community. Regardless of where you come from, if you truly appreciate the art—or arts—and train hard, people will respect you.
This warrior spirit and the truly global connection with fighting in general already gave the sport a leg up in terms of being socially conscious.
Even beyond racism, MMA has turned into a true open door for all.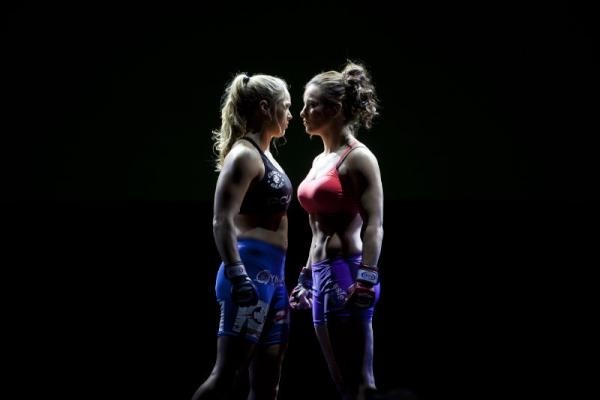 Strikeforce Women's Bantamweight champion Ronda Rousey earned her title in one of the most exciting main events in the promotion's history against Meisha Tate.
In what other sport would a female championship headline a major promotions card filled with male fights like Strikeforce did with headlining the historic Meisha Tate versus Ronda Rousey championship bout?
The elderly have even gotten in on the game, as Dr. John Williams breaks world records for being the oldest winning pro-MMA fighter at 70 years of age. No matter where you come from, even if you are fighting with one arm like undefeated XFC lightweight Nick Newell, MMA will not turn you away.
So does MMA have a problem with racism? That question can be said of society as a whole, so any niche will have some issues. But when compared with all the major sports and despite all of its mishaps in the past, MMA definitely is the most diverse sport in the world.
Be sure to Like Matt on Facebook or Follow @MattJuulMMA
This article is
What is the duplicate article?
Why is this article offensive?
Where is this article plagiarized from?
Why is this article poorly edited?