Green Bay Packers: 5 Players Ready to Break out in 2012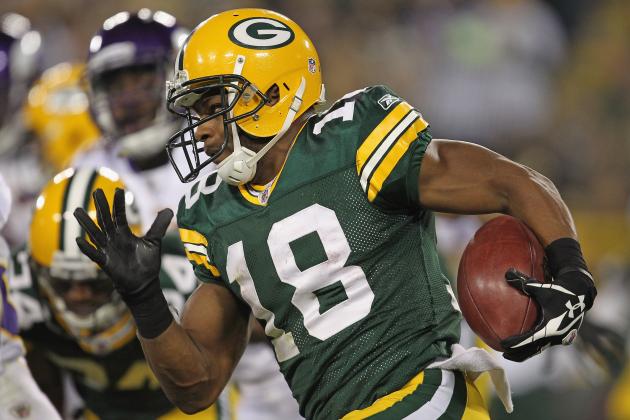 Jonathan Daniel/Getty Images

The Green Bay Packers are loaded with young, talented players and five of those guys are going to have a breakout season in 2012.
Last year, Jordy Nelson emerged from the ranks of backup wide receivers to become one of the NFL's premier deep threats. Other players on the offensive side of the ball could be looking to do the same.
On defense, the Packers are coming off of a terrible year and someone will need to step up if the team is going to get back to the Super Bowl.
Hard work is always rewarded in Green Bay, and here are the five players whose diligence will finally pay off as they catapult into the spotlight.
Begin Slideshow

»
Position: WR
Age: 21
Experience: one year
Randall Cobb's biggest impact as a rookie came on special teams, but next year, he will start to consistently contribute on offense as well.
The Green Bay Packers drafted Cobb out of Kentucky in the second round of the 2011 draft, even though they already had several talented receivers. Cobb was a quarterback in college, but his dynamic open-field abilities made for a smooth transition to wideout.
He showcased his skills as a return man immediately and ran back a kickoff for a touchdown in his first NFL game against the New Orleans Saints. He also caught a 32-yard touchdown pass in the game.
All in all, Cobb had an average rookie year and showed flashes of brilliance. His willingness to go over the middle as well as his ability to get yards after the catch make him an ideal Packers receiver.
As he continues to get chemistry with Aaron Rodgers and picks up tricks from savvy veterans like Greg Jennings and Donald Driver, his talent will increasingly translate into production.
Cobb is too good of a weapon not to be used by the Green Bay offense, and he will start to see more touches in 2012. This sparingly used rookie will become the third-most productive receiver on the Packers behind Jennings and Nelson.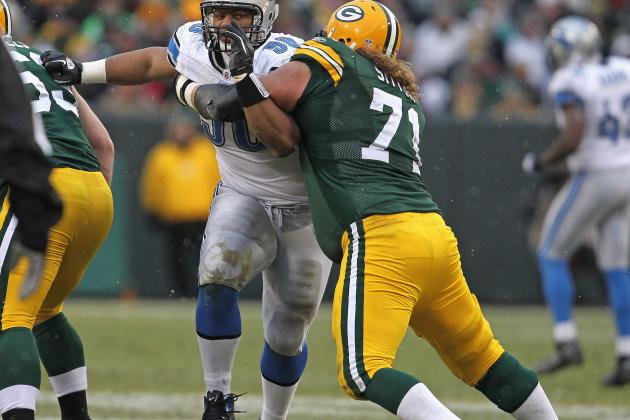 Jonathan Daniel/Getty Images

Position: RG
Age: 25
Experience: four years
Fans of the Green Bay Packers may wonder how Josh Sitton could have a breakout year given that he is already really good.
While Sitton has quietly established himself as one of the better guards in the NFL, he has only been honored as a Pro-Bowler once—as an alternate in 2010. While Sitton is already an excellent player, he has the ability to take the next step and be discussed as one of the top two or three guards in the league.
Sitton's play has continually improved throughout his career, and the right side of the Packers offensive line looks very solid. Sitton will be surrounded by Jeff Saturday at center and Bryan Bulaga at right tackle. Saturday is one of the best centers of his generation, and Bulaga is a rising star in his own right.
An offensive lineman is only as good as the other guys on the unit, and Sitton will finally benefit from some stability if he, Saturday and Bulaga can stay healthy for the majority of the season.
This year, the league will start to take notice of Sitton's skills. By the time it's over, he may end up occupying one of the two spots reserved for guards on the All-Pro team.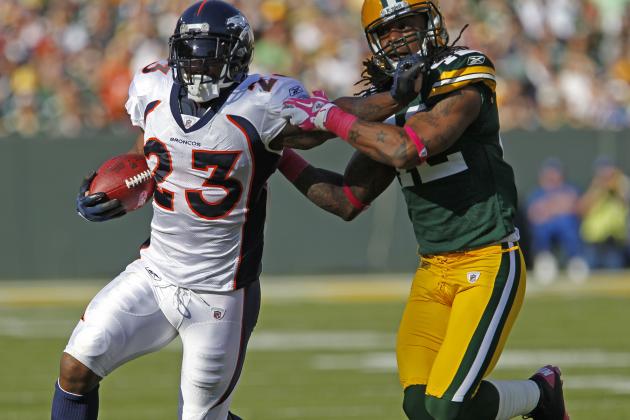 Matt Ludtke/Getty Images

Position: FS
Age: 23
Experience: two years
Morgan Burnett was part of a secondary that was burned for the most passing yards in a single season in NFL history, but he did show signs of starting to play up to his potential.
The Green Bay Packers traded up to pick Burnett in the third round of the 2010 draft. General manager Ted Thompson saw a 6'1", 210-pound safety who had the ball-hawk gene and the speed and athleticism to act on his instincts.
Burnett struggled with injuries in his rookie year, but got a chance to start all of last season and finished with 107 tackles (second in the NFL among safeties) and three interceptions (and he could have had more if not for a club on his hand).
While the Packers secondary struggled, the unit should be better this season—mostly because they can't really get any worse. The group was spectacular in 2010, then downright terrible in 2011. In 2012, they will probably be somewhere around the middle.
Burnett, however, has the ability to be more than average. Even a mediocre effort from the pass rushers and defensive backs will be enough to let him flourish.
He now has a full season under his belt, and a whole offseason to learn his lessons. He will be fired up and ready to lead the secondary back to respectability, whether or not Nick Collins is available to be his partner in crime.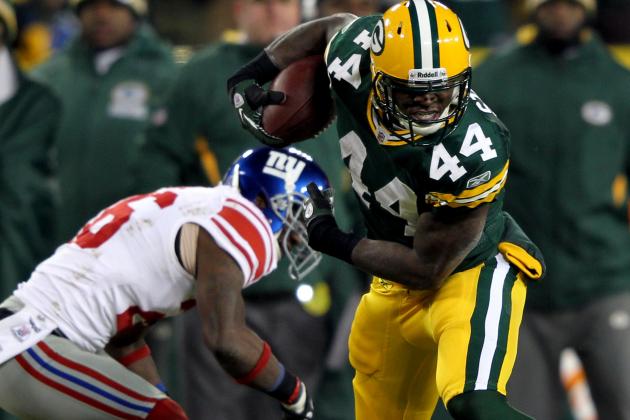 Jamie Squire/Getty Images

Position: RB
Age: 26
Experience: two years
The beginning of James Starks' breakout was at the end of his rookie season, when he single-handedly revived the Green Bay Packers' running game en route to a championship.
His performance in 2011 was not nearly what Packers fans hoped for after his spectacular stretch during the Super Bowl run. He split time with Ryan Grant and ended the season with 578 rushing yards, one touchdown and a 4.3 yards per carry average.
The mediocre statistics are a fair reflection of his play, which was inconsistent and nothing to get excited about. But now that his sophomore slump is in the past, he can step up and become a solid, reliable starting running back.
Aaron Rodgers and the high-powered passing attack are extremely dangerous, but the offense would be unstoppable if it had some balance. Starks can be the guy to consistently gain yards on first down wear down defenses late in games.
He is a big back at 6'2" and 218 pounds, and is not afraid to grind out tough yardage between the tackles. His physical style of running is exactly what the Packers need to control the clock and protect leads in the fourth quarter.
Starks was a diamond in the rough coming out of Buffalo, but now its time for him to occupy the main display case at the jewelry store. If he can emerge as an effective runner, the Packers will have another dominant season in 2012.
Position: DT
Age: 25
Experience: three years
B.J. Raji had a solid season in 2011, but the coaches and fans of the Green Bay Packers expect more out of him.
Raji was taken with the ninth overall pick in the 2009 draft and was widely considered the best defensive tackle coming out of college that year. He failed to live up to expectations in his rookie season, but became a destructive force in 2010 and helped Green Bay to the Super Bowl.
Raji and Cullen Jenkins combined to form a lethal pass-rushing duo on third down, but when Jenkins left prior to last season, Raji's effectiveness sharply declined.
The Packers failed to consistently rush the passer last year, and it had a disastrous effect on the team's secondary. Due to this, the defensive line has clearly been a focus for general manager Ted Thompson and he already brought in Anthony Hargrove from the Seattle Seahawks.
Thompson will almost certainly add at least one more defensive lineman in the upcoming draft, so Raji will have more help in 2012 than he did in 2011.
With some competent pass rushers surrounding him, Raji can return to the level he was playing at in 2010 and surpass it. He is remarkably athletic for a player his size, which makes him effective against both the run and the pass.
Few nose tackles in the league have the skills and stamina to play the amount of snaps that Raji does. This unique ability will allows him to impact the game in ways that other players at his position cannot. 2012 will be the year that Raji takes his place as one of the premier nose tackles in the NFL.