Houston Rockets: 5 Reasons Goran Dragic's Emergence Makes Kyle Lowry Expendable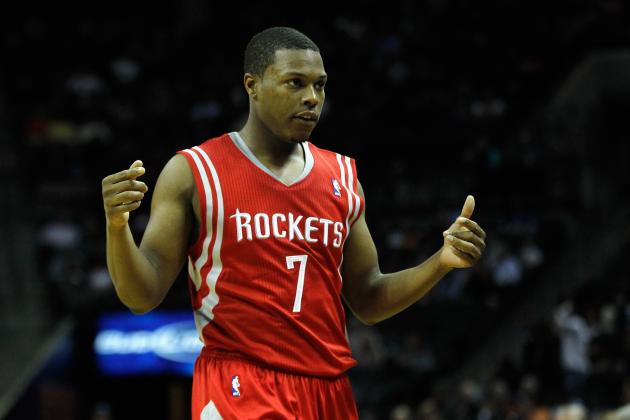 Streeter Lecka/Getty Images

Ever since Houston Rockets point guard Kyle Lowry missed a stretch of 15 games beginning in early March, fourth-year reserve floor general Goran Dragic has taken over as the top playmaker in Houston's backcourt.
Lowry missed nearly a month of basketball and opened the door for the Slovenian slasher. With Dragic's astonishing play over the past two months winning over head coach Kevin McHale and those in the front office, Lowry has become a potential trade piece for this summer.
Join Bleacher Report as we break down five reasons the emergence of Goran Dragic for the Rockets makes veteran point guard Kyle Lowry an expendable asset.
Begin Slideshow

»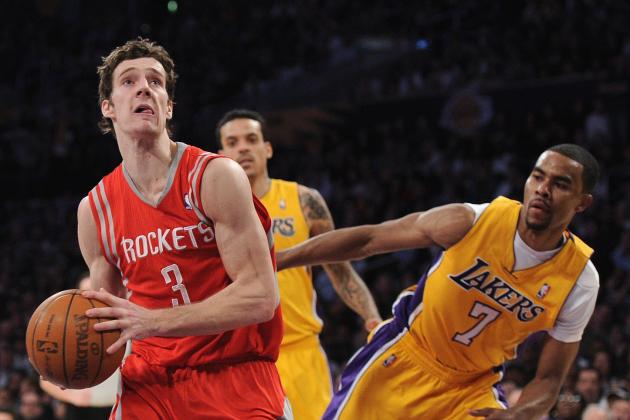 Harry How/Getty Images

Goran Dragic has been on a tear ever since taking over the starting role in place of Kyle Lowry. Dragic has only started 24 games for the Rockets, but is averaging an impressive 20 points per game, to go along with 7.6 assists per night for Houston in the month of April.
Meanwhile, Lowry is averaging 14.8 points and 6.8 assists per game in 45 appearances this season. If the Rockets want to improve, they need to get better at other positions because they are ready to compete at point guard.
Moving Lowry in exchange for a capable veteran forward would benefit Houston greatly.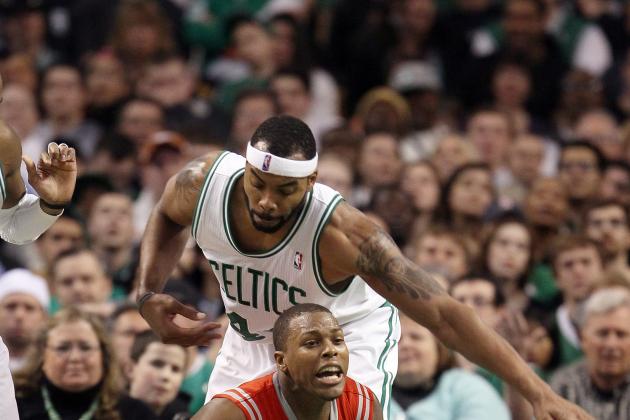 Elsa/Getty Images

Despite what Kyle Lowry or anyone else would have you believe, the former first-round pick out of Villanova has surely lost some of his confidence over the past few weeks since being sidelined and ultimately reduced to the coming off the bench.
Lowry was averaging 34.8 minutes per night in March before falling ill; he's averaged 19.7 minutes per game since coming back for the month of April.
Lowry's scoring production has fallen from 16.3 PPG in March to 9.1 in April, meanwhile, his three-point shooting percentage has plummeted from 40 to 34.8 percent.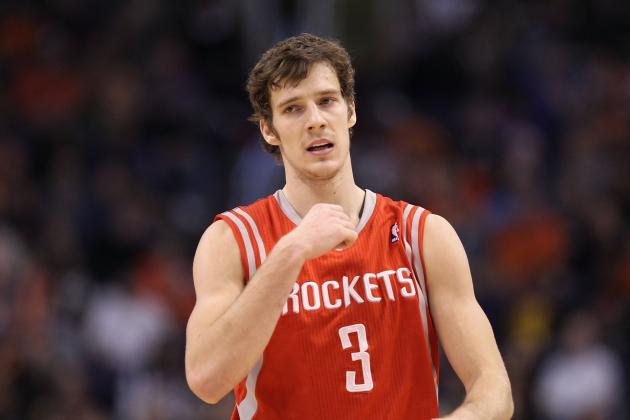 Christian Petersen/Getty Images

Although there is no denying that Kyle Lowry is a proven and dependable starting point guard in the NBA, Goran Dragic has much more upside.
The Houston Rockets have seen what Lowry's capable of in the backcourt, and for the most part he has maxed out as a low-40s percent field-goal shooter. He will get close to seven assists per game while making his most significant impact from beyond the arc and not much else.
Dragic on the other hand is improving year after year and is still trending up, as he shoots a much better percentage than Lowry and can provide much more when it comes to penetration and length defensively.
Streeter Lecka/Getty Images

During the 15 games from early March to early April that Kyle Lowry was out, the Rockets went 9-6, losing two hard-fought overtime games to the Dallas Mavericks and Indiana Pacers.
Although there were some bumps in the road for Houston, they proved they can win with Dragic at the helm of the offense.
Dragic was the high assist man in 12 of those 15 games, posting at least 10 assists five times during the 15 games Lowry was out.
The Rockets were just 21-17 in Lowry's 38 starts this season.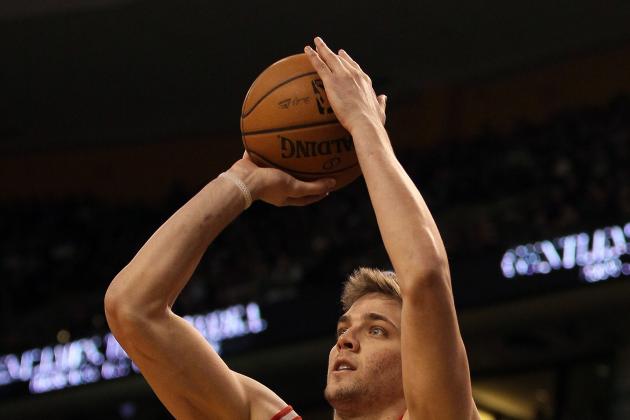 Elsa/Getty Images

The Rockets have a number of young studs sprinkled in with their veterans on their current roster, and that means that Kyle Lowry is just one of many, therefore making him expendable for Houston.
Young guns like Chandler Parsons, Chase Budinger and Patrick Patterson are all making waves for the Rockets and will continue to improve with time and experience.
If trading Lowry means that Houston can acquire another offensively-talented forward to play alongside Luis Scola or a lock-down defender to shut down opposing perimeter players, then the Rockets can consider him an expendable asset.
Follow Patrick Clarke on Twitter for more on the NBA.