Los Angeles Lakers: 5 Things They Must Do to Win a Title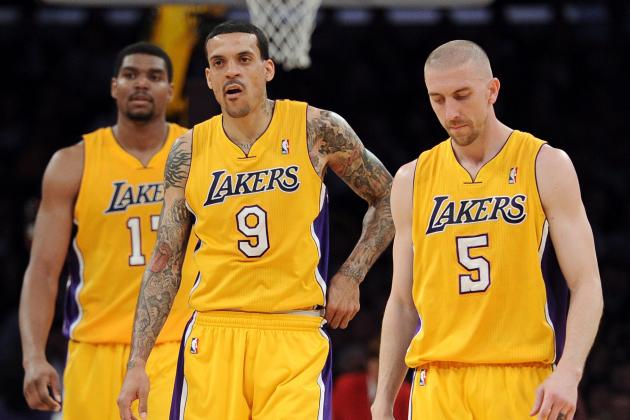 Harry How/Getty Images

The Lakers have been a tough team to figure out during the 2011-2012 season. At times, they look like one of the best teams in the league capable of beating anyone in a seven-game series. Other times, they look like a middle-of-the-pack team that is capable of getting swept out of the first round. So which Lakers team will show up come playoff time?
I'll give you five things the Lakers must do if they want to raise their 17th championship banner. Before I begin, let me just say that the Lakers' bench must perform at a high level if they have any hope of winning the title. With that out of the way, let's discuss.
Begin Slideshow

»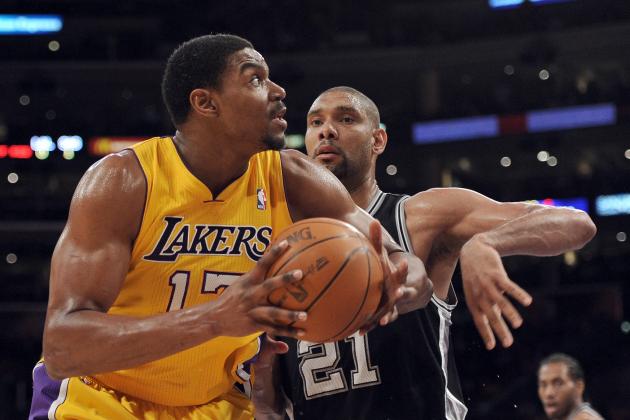 Harry How/Getty Images

First and foremost, Andrew Bynum must stay healthy if LA has any chance at a title.
He has done a pretty good job this year, which is surprising because of the compacted schedule he has had to play because of the lockout.
However, not only must Bynum stay healthy, but he must stay eligible. In other words, he must avoid silly technical fouls and suspensions. The Lakers need Bynum on the court as much as possible.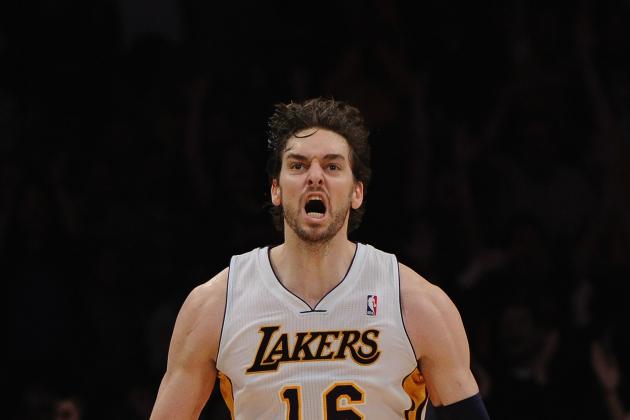 Harry How/Getty Images

Defenses are undoubtedly better in the playoffs than the regular season, since there is more on the line, so this is critical for the Lakers.
They must be able to score 100 points. They are 17-4 during the regular season when they score at least 100 points.
They are a very good defensive team most of the time, and if they can get right around that century mark, they will find themselves in a great position to win.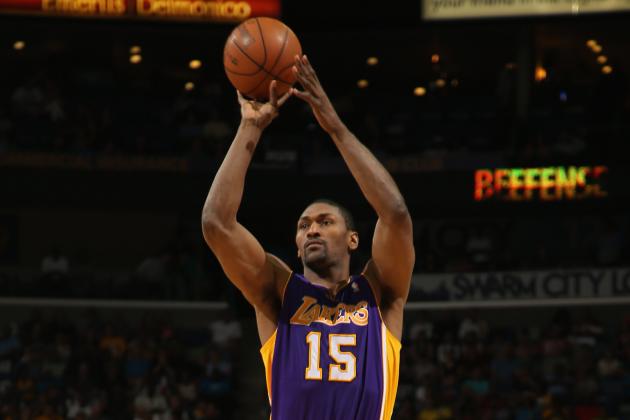 Chris Graythen/Getty Images

The Lakers are 26th in three-pointers, making just over 32 percent. With the best big man combination in the league, the Lakers must play inside-out basketball if they want to be successful.
But playing inside-out is only half the battle. They have to actually make their threes if they want to win a title.
They have the players to do it. Metta World Peace has improved over the last few weeks. Matt Barnes has recently found his shot and Steve Blake is a career 38.6 percent shooter from deep.
Newly-acquired Ramon Sessions is having a career year, shooting over 45 percent from three-point land. And then there is some guy named Kobe Bryant, who is not having a great year percentage-wise but is still one of the best in the game when left open.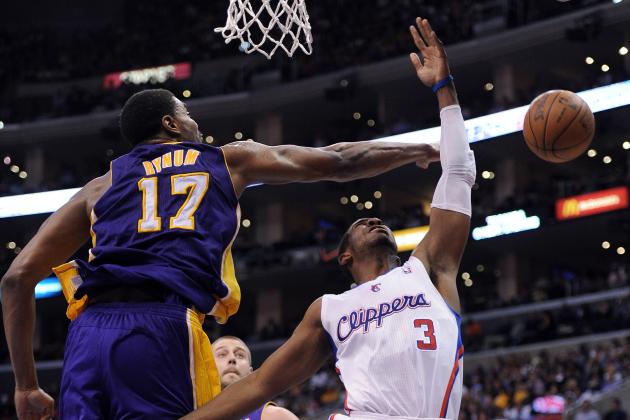 Harry How/Getty Images

The Lakers, despite their age, have been one of the better defensive teams in the league this season. They are allowing just 95 points per game.
They need to maintain that pace during the playoffs. So far this season, they are 28-5 when allowing 95 points or fewer.
Kobe Bryant is still one of the best defenders in the league, even at age 33. Andrew Bynum has turned into one of the better defensive centers in the game, and Metta World Peace has dramatically stepped up his defense in the past month.
Ramon Sessions is a big upgrade on the defensive end at point guard over Derek Fisher, and Matt Barnes is an excellent defender off the bench.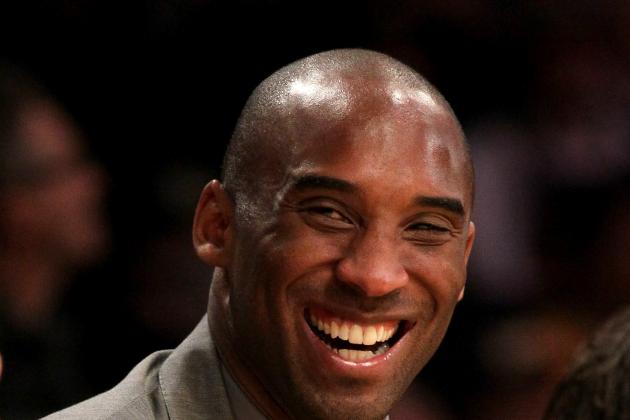 Stephen Dunn/Getty Images

Perhaps more important than anything else is Kobe Bryant's efficiency. If he's going to take 25-30 shots per game, he needs to be making half of them.
The Lakers are nearly impossible to beat when he has nights of 14-25 but it's the nights where Kobe is 7-30 that the Lakers absolutely can not have.
The Lakers are 21-8 when Kobe shoots at least 45 percent from the field. When he shoots below 45 percent, the Lakers are just 14-13. When he doesn't shoot at all, they are 5-2.
Okay so nobody is arguing that the Lakers have a better chance of winning it all if Kobe is on the bench, but you get the point. The Lakers have played very well in his absence and Kobe must learn from that. The ball movement is so much better and guys play with confidence.
When Kobe comes back, he must recognize that and continue to get others involved, even at the expense of his own shots.
Nobody is debating who should take the shot in a close game with just seconds left, but in those first 45 minutes or so, Kobe must trust his teammates. If he does, the Lakers just might walk away with their 17th NBA Title.