2012 NFL Draft: Top 5 Scenarios for the Buffalo Bills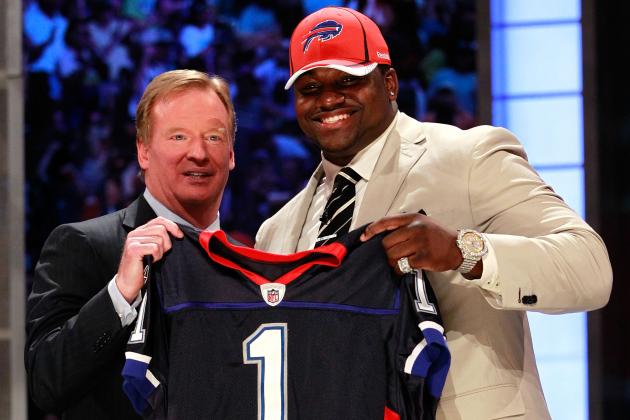 Chris Trotman/Getty Images

The Buffalo Bills find themselves in a very awkward and familiar position in the 10-15 range. This is maybe the easiest area of the first round to make a reach. Just ask them about Aaron Maybin.
Of course, they have needs, but this is more likely a highest value area. Sure, it would be great to be able to trade up and get Matt Kahlil, but there are enough needs on this team to not give away picks for position.
This team is not terrible. They started out 5-2 last year before being decimated by injuries. They have no depth. They are also switching back to a 4-3, so their personnel can be more useful. Here are five scenarios that would help the Bills in the upcoming draft.
Begin Slideshow

»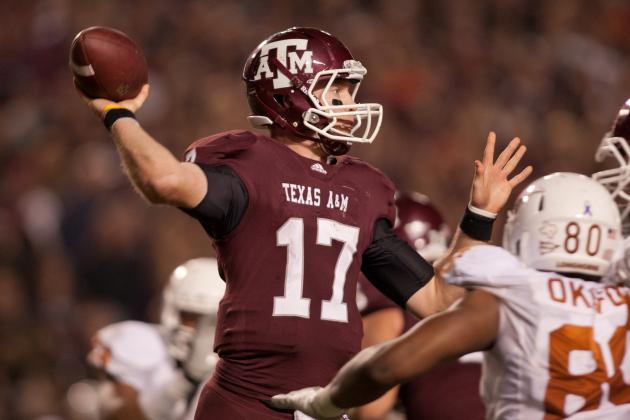 Darren Carroll/Getty Images

Ryan Tannehill is experiencing an atomic rise. Nobody will dispute his physical attributes.
We know Luck and RG3 will probably be going 1-2. Most likely Cleveland will take Richardson after losing Peyton Hillis in the offseason. That leaves the Dolphins.
If the Dolphins somehow decide that Tannehill isn't their target, Buffalo suddenly has a phone that is ringing off the hook.
There could be a bidding war for Tannehill and Buddy Nix will be ready.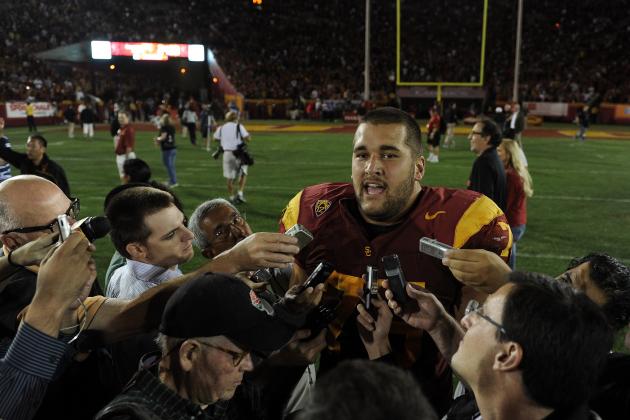 Harry How/Getty Images

Could Matt Kalil slide at all?
Recent rumors have the Vikings torn between Kalil, Morris Claiborne and Justin Blackmon. To most outsiders Kalil is a no-brainer (so is Morris Claiborne, LOL).
If the Vikings pass on Kalil, could the next few teams also pass? The Browns really need Trent Richardson and already have Joe Thomas. The Bucs can't play defense. Sam Bradford has nobody to throw to. The Jaguars need defense. Miami needs a quarterback and Carolina also has a defensive deficiency.
Carolina may have trouble passing with the thought of having the Kalil brothers bookending their line, but would it really be in their best interest?
This would be a nice scenario, but maybe the least likely to happen.
Jamie Squire/Getty Images

This doesn't seem likely, but hey.
The Bengals were the recipients of the Raiders' overconfidence in their playoff hopes and the resiliency of a quarterback who missed half a season. Now they have an abundance of picks from the the insane Carson Palmer trade.
They probably see their playoff chances increasing with the declining age of the Ravens, front-office ineptitude of the Steelers and the always-rebuilding Browns.
Will they call the Bills because they like somebody enough to move up? Probably not, but we can hope.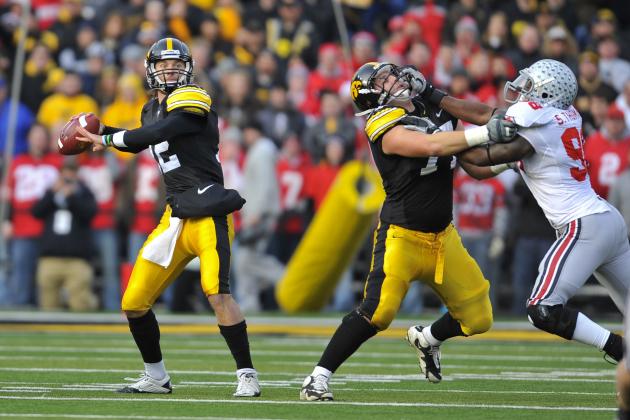 David Purdy/Getty Images

I really wish we needed a guard because David DeCastro sounds like the Andrew Luck of guards. Unfortunately, the Bills have a gaping hole at tackle, especially with the loss of the name-changed Demetress Bell.
I never thought Bell was amazing, but he was adequate. They could go with Chris Hairston and others. We found out last year that Ryan Fitzpatrick can't throw from his back.
Reiff could be a solid player. He appears to project out as more of a right tackle. He also has slightly shorter arms than are ideal. This pick would be considered safe and not particularly a reach.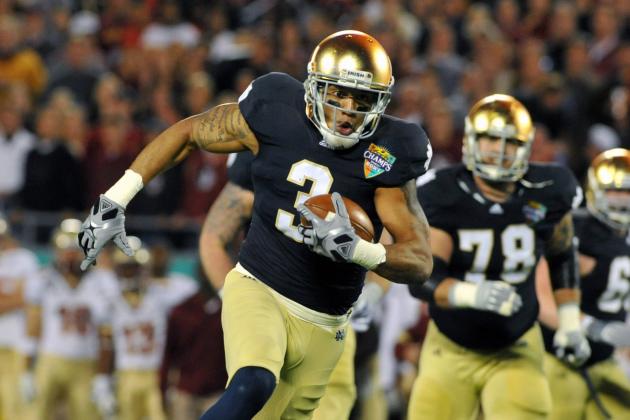 Al Messerschmidt/Getty Images

Michael Floyd is experiencing a bit of a boost in draft stock behind Ryan Tannehill.
The Bills absolutely have a need at wide receiver. They did retain the services of Stevie Johnson, but they definitely need a deep threat opposite him.
Floyd has a big frame and solid speed, which could provide Fitzpatrick with a more-than-adequate compliment to Johnson.
This would also be a safe yet unspectacular pick.