WWE Draft 2012: Does Anyone Really Care?
April 19, 2012

Jim Rogash/Getty Images
WWE hasn't made any kind of official announcement yet as far as a 2012 draft, but online buzz among WWE fans seem to indicate that a draft is upon us.
To that I say, who cares? I mean, honestly, will a "draft" really change anything about the current product? Not really. Is there any reason fans should be genuinely excited about a draft? Not that I can see.
For months now, Monday Night RAW has been billed as "RAW Supershow" meaning all SmackDown wrestlers are able to appear on RAW whenever they like. On top of that, it is certainly not uncommon for a RAW wrestler to show up on SmackDown.
Alberto Del Rio, for instance, was on the RAW brand, goes out with a injury and he returns as a member of the SmackDown roster in a feud with Sheamus.
Back in 2002, when the WWE split the RAW and SmackDown shows into two separate rosters, it meant something. Not only did it mean something, but back then the roster was loaded with big-name marquee talent that justified having two separate brands of wrestling.
The Rock, Stone Cold, Brock Lesnar, Hulk Hogan, Triple H, Kurt Angle, The Undertaker, among others, all had enough star power to get people to tune into both shows.
Fast forward to 2012 and you have John Cena and a part-time Brock Lesnar as the two wrestlers with the most star power. CM Punk and Randy Orton obviously carry star power, but not to the extent of someone like The Rock or The Undertaker.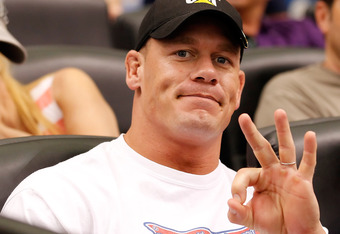 J. Meric/Getty Images
Since 2002, the WWE draft has been cheapened every year. Every year it means less to have "two separate brands." I'm a big WWE fan, and I can not honestly tell you who is supposed to be exclusive to SmackDown and who is supposed to be exclusive to RAW. Take Michael Cole for example, he is the lead play-by-play man (or storyteller) on both RAW and SmackDown.
Furthermore, there has been so much mixing of the brands over the years that it's going to be hard to come up with unique matches and angles that we have not all seen many times already.
I just can not see how a WWE draft is anything to get excited about anymore. To me it comes across as a real cheap in-house way to "shake things up."
The fact that it's called a draft is kind of ridiculous too. I can see if they had two general managers attempting to draft NXT and FCW talent to the main roster. That would be a draft.
What they present it as now though is some random computerized name generator, where one wrestler wins the match for his brand, a name is then "randomly" selected and that wrestler is now a part of the match-winner's brand. Yeah, I know, sounds as dumb as it looks.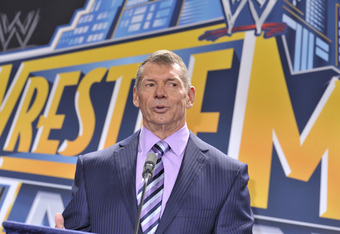 Michael N. Todaro/Getty Images
If Vince McMahon wants to "shake things up" then there is ways to do that without simply putting Randy Orton back on RAW, or The Miz on SmackDown. It's cheap, and it doesn't mean much these days. Been there and done that. Come up with something new.
I say, if anything, now is a great time to just officially end any kind of remaining exclusive roster split, especially since SmackDown talent is free to appear on RAW every week.
What do you guys think? Does the WWE draft mean much anymore?