NFL Draft 2012: Washington Redskins' Best Options After Robert Griffin III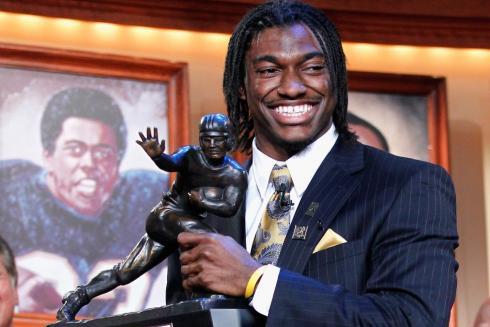 Its a foregone conclusion that the Washington Redskins will take Robert Griffin III with the second overall pick in the 2012 NFL Draft, so the real mystery is what the Skins will do with the rest of their picks.
Griffin addresses the team's pressing need for a franchise quarterback, but G.M. Bruce Allen and head coach Mike Shanahan still have holes to fill through the draft and free agency.
And since they have traded away this year's second-round pick, as well as the first rounders in 2013 and 2014, each free-agent acquisition and draft pick is that much more important.
In 2011, the 5-11 Redskins had inconsistencies in pass coverage, on the offensive line, and at wide receiver.
Shanahan was aggressive in signing wideouts Pierre Garcon and Josh Morgan to complement Santana Moss and promising second year player Leonard Hankerson, so I think it is unlikely they will take a receiver with their third round pick (69th overall).
That leaves the secondary and the O-line as the Redskins' two biggest weaknesses to be addressed in the draft.
The Redskins still have their third and fourth round picks (69th and 102nd overall), and an additional fourth round pick acquired from Oakland in the Jason Campbell trade (106th overall).
Here are 10 players that the Skins should consider with those three picks.
Begin Slideshow

»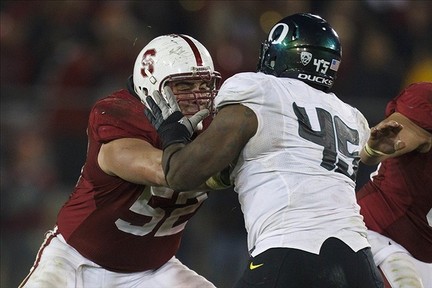 School: Miami (OH)
Projected NFL Position: Offensive Guard
Vitals: 6'5", 343 pounds
Why it's a good fit: The Skins need help on the interior line, and if Brooks fell to 69 they would be hard-pressed to find a better option. He has a massive frame but is a natural athlete with fairly quick feet, and he could make an immediate impact at guard.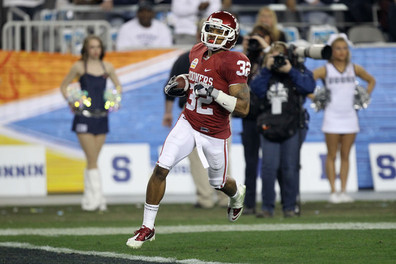 School: Oklahoma
Projected NFL Position: Cornerback
Vitals: 5'11", 206 pounds
Why it's a good fit: Fleming ran a 4.53 second 40-yard dash at the combine and also did the second most bench reps of all corners. He is an impressive athlete with the size and strength to jam receivers but still recover, something current Redskins corners DeAngelo Hall and Josh Wilson struggle with.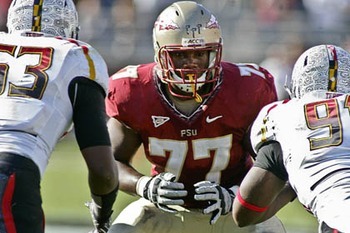 School: Florida State
Projected NFL Position: Offensive Tackle
Vitals: 6'5", 320 pounds
Why it's a good fit: Even if there is a bigger need at guard than tackle, Sanders is a terrific talent and could serve as a long-term answer at right tackle if Willie Smith is not it. Do not expect Sanders or Brooks to fall to the third round, but if they happened to slip or the Redskins were to move up into the second round, both would be excellent options.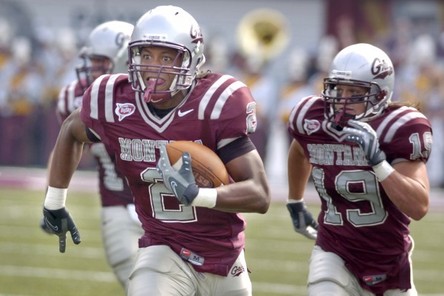 School: Montana
Projected NFL Position: Cornerback
Vitals: 6'1", 204 pounds
Why it's a good fit: Another stud athlete at the cornerback position, Johnson offers a blend of size, speed and great instincts for interrupting routes and making plays on the ball with his long arms. He's also an excellent tackler, something I'm not sure the Redskins corners have ever considered practicing.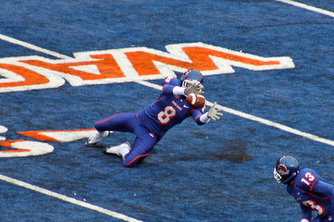 School: Boise State
Projected NFL Position: Free Safety
Vitals: 6'4", 225 pounds
Why it's a good fit: The Redskins have holes at both safety positions. Brandon Meriweather is a nice veteran for the short-term, but Iloka has the athleticism and coverage smarts to succeed in the NFL. He also has the size to make tackles and does well in run support, but really specializes in zone coverage which makes him a perfect fit for the Skins, who often need help over the top.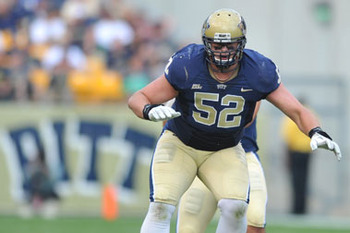 School: Pittsburgh
Projected NFL Position: Offensive Guard
Vitals: 6'5", 317 pounds
Why it's a good fit: Nix started one year at right tackle for the Panthers, but will probably enter the league as a guard. His versatility would be perfect for the Redskins, who could ask him to play either guard spot or fill in at right tackle in a pinch. Nix has great technique and good, active feet for his size.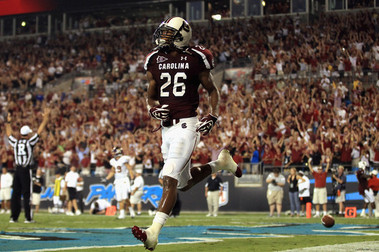 School: South Carolina
Projected NFL Position: Strong Safety
Vitals: 6'1", 210 pounds
Why it's a good fit: Allen has the size and strength to be an excellent tackling safety for the Skins, and could play close to the box and help in the run game when needed. His specialty in college was press man coverage against tight ends, a skill that is become increasingly important in the NFL.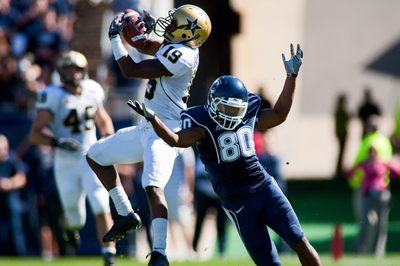 School: Vanderbilt
Projected NFL Position: Cornerback
Vitals: 5'11", 185 pounds
Why it's a good fit: According to NFL.com Hayward has third-round value, but in this class of corners he could easily slip down to the fourth round where the Skins could grab him. A speedy corner with very fluid movements, Hayward proved himself against every number one receiver in the SEC last season. For instant help at cornerback, the Skins could not do much better than taking Hayward with one of their fourth-round picks.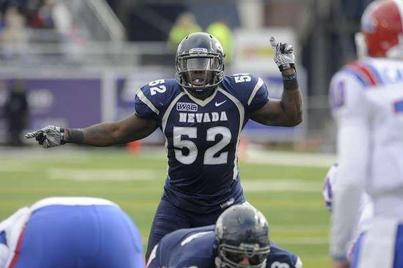 School: Nevada
Projected NFL Position: Inside Linebacker
Vitals: 6'1", 241 pounds
Why it's a good fit: The Skins re-signed the stalwart London Fletcher for two more seasons, but drafting his eventual replacement in Johnson would be a smart move in the short- and long- term.
Johnson is one of my favorite mid-round players in this year's draft class. He is a very active linebacker with good speed and consistently strong tackling, not to mention great instincts and the ability to fill the gap quickly. Call me crazy, but he reminds me a little of No. 59 himself.
School: Central Florida
Projected NFL Position: Cornerback
Vitals: 5'10", 199 pounds
Why it's a good fit: Robinson has a chance to be one of the great steals of this draft. NFL.com pegs him as a fifth-round value despite his excellent combine, which included top performances in the 40-yard dash (4.33 seconds), vertical jump and broad jump. He is a stellar athlete who excels in zone coverage and has the physical tools to improve his man coverage as well.