MLB Trade Talk: Why the Kansas City Royals Should Trade for Josh Johnson
April 19, 2012

J. Meric/Getty Images
The Kansas City Royals are on the verge of becoming a perennial playoff contender.  They have amassed an unbelievable amount of talent in their minor league program and their players are just about ready to break out in the big leagues.
The Royals have strong, developed players in Eric Hosmer, Alex Gordon and Lorenzo Cain.  Hosmer is already a strong power hitter along with Gordon, who had a breakout season last year.  Mike Moustakas will take some time to develop but he has the potential to be a prolific home run threat in the near future.
However, the Royals are off to a slow start sitting at 3-9.  
While some of the blame can be placed on the Royals players being unable to consistently bat well, the starting pitching rotation was a big question mark coming into the season and remains one now.
Bruce Chen has been a nice surprise for the Royals, as he has thrown three very solid games despite the Royals losing all three of the games he has started.  
Jonathan Sanchez, acquired from the Giants during the offseason, has been inconsistent in his three starts so far, displaying the wild pitching he was known for while in San Francisco.  
Aaron Crow is a solid relief pitcher, picking up his first save of the season April 10 against the Athletics, while Danny Duffy has been solid in his two starts so far.  
The Royals are in need of a pitching ace to anchor their rotation.  Josh Johnson would fill that role perfectly.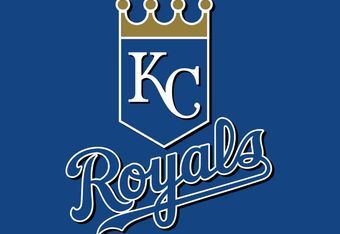 Johnson is coming off a shoulder injury that cost him most of last season.  When healthy, he is one of the most dominant pitchers in the game, boasting a 3.04 ERA for his career and a 48-25 record.  
He is off to a slow start this year, getting roughed up during his first two starts allowing double digit hits in both games.  
He showed improvement in his most recent game against the Cubs, but is still not pitching like the Josh Johnson of old, who allowed only a 2.14 ERA between 2010 and 2011.  
A healthy Josh Johnson would provide the Royals with the pitching ace they have lacked since they traded Zach Greinke prior to the start of last season.  Johnson at his best is a double-digit strikeout threat and capable of throwing a shutout on any given start.  
Johnson would revolutionize the Royals pitching rotation and help accelerate the process of them becoming playoff contenders.