Pittsburgh Steelers' Full 7-Round Mock Draft 4.0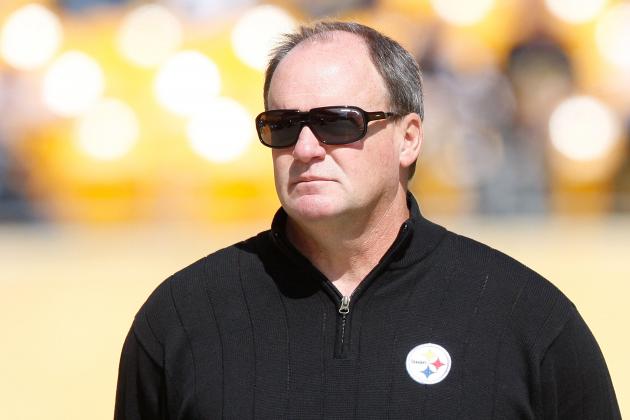 Jared Wickerham/Getty Images

The NFL Draft is almost here, and with it some certainty after what has been, as always, a long speculative buildup.
I think the Steelers would love to trade back out of the first round to pick up extra second and third rounders, but I also think it is going to be hard for them to do so.
Assuming the Steelers are unable to trade out of the No. 24 pick in the first round here is how I see their draft playing out.
Begin Slideshow

»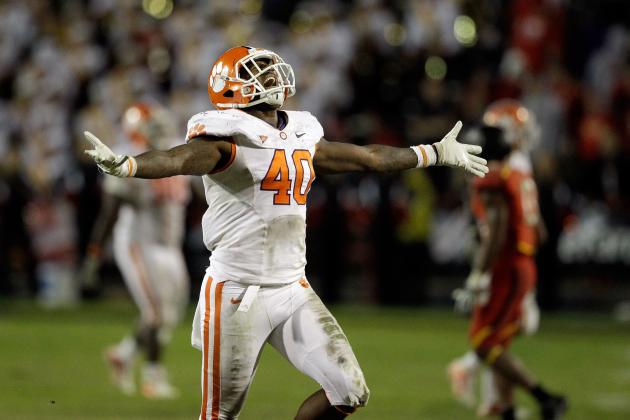 Rob Carr/Getty Images

Let me first say that I do not think OLB is the top need for the Steelers and that I would love for this pick to be a NT or G.
That being said, there may not be a guy at either of those positions worth the No. 24 pick in the draft and the Steelers do not reach in the first round.
I think Andre Branch may well just end up being the top guy on the Steelers' board at this point and I see them using him in the same mold as Lawrence Timmons as a do everything linebacker who could move inside in the future.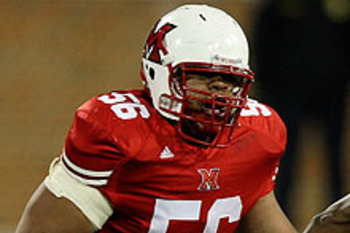 There is a lot of offensive line depth in the second and third rounds in this draft and the Steelers need to take advantage of that.
The team's starting guards right now, Doug Legursky and Ramon Foster, are serviceable but the team needs to upgrade the position.
Brandon Brooks has the versatility to play both guard and tackle and would allow Legursky to be the solid back up that he is.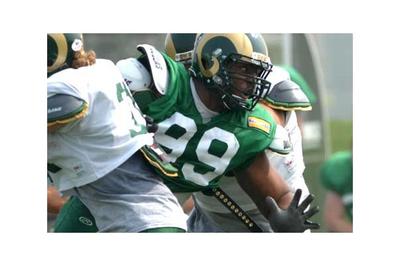 The Steelers' huge need at the NT position has been well documented, with Casey Hampton possiby not ready to start the season and Chris Hoke retired.
There has been a lot of speculation about who the Steelers really like to replace Hampton for the future and I have been really high on Akiem Hicks.
Hicks' stock has been on a steady rise and he has the potential to be a steal for the Steelers as a NT/DE in the third round.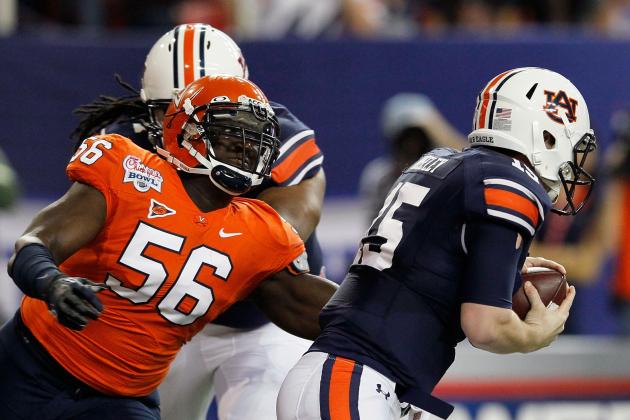 Kevin C. Cox/Getty Images

The Steelers love taking linebackers in the draft whether they really need to or not and Cam Johnson was one of eight who came in for a pre-draft visit.
This may seem like a strange pick considering the Steelers just selected Andre Branch in the first round. However like I said, I believe the team will move Branch to ILB like Lawrence Timmons.
Johnson would push both Jason Worilds and Chris Carter in camp and I think there is a strong possibility of him overtaking either of them for a roster spot.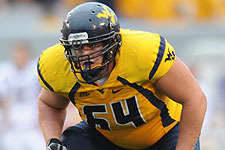 The Steelers are hoping that Marcus Gilbert can make the transition from RT to LT and that Willie Colon can stay healthy for an entire season in 2012.
If either falters or gets injured however, all the team has are swing guys Jonathan Scott and Trai Essex.
I think Don Barclay would be another steal for the team in the fifth round with the potential to develop into a starting RT.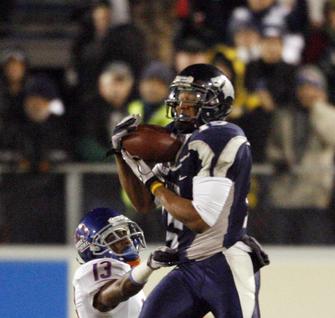 The Steelers could have the best receiving core in the NFL with Mike Wallace, Antonio Brown, Emmanuel Sanders, Jerricho Cotchery and TE Heath Miller.
But as good as that lineup is, the team will carry a minimum of five receivers on the roster.
There should be a good battle for that roster spot in camp, and Rishard Matthews offers good size and returning ability.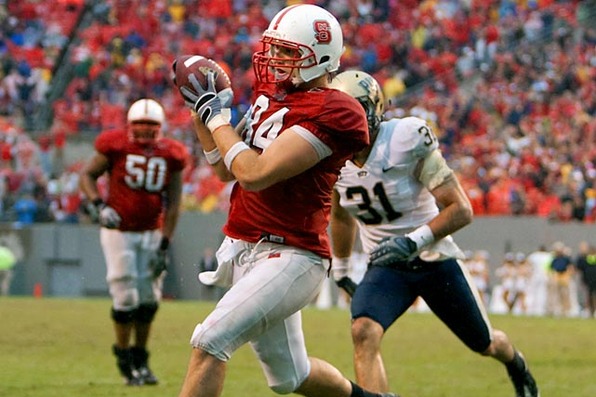 Honestly if the Steelers did not have four seventh round picks I probably would not have them even taking a TE in the draft.
Even with Weslye Saunders suspended for the first four games of the season, TE is not a big need.
But if the Steelers want to be able to use Heath Miller in the passing game more they need a backup TE who can block and George Bryan will have a shot in camp because of his ability to do just that.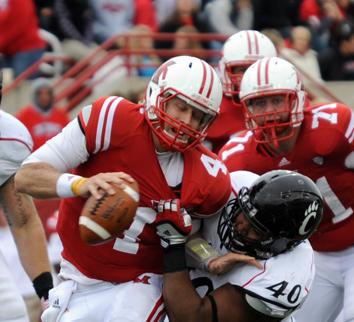 Even though the Steelers took a NT in the third round in Akiem Hicks, Casey Hampton may miss half of the season which would leave only Hicks and Steve McLendon on the roster.
There really is no harm in taking a chance on a guy in the seventh round and hoping he pans out into a solid contributor down the road.
Hughes would obviously need time to develop, but if he even becomes a good backup to Hicks then the Steelers can feel good about the pick.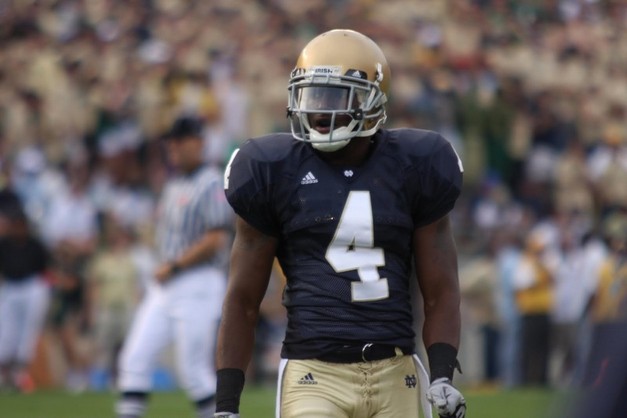 The Steelers had the first ranked pass defense last season with Keenan Lewis in his first season with major playing time and with rookies Cortez Allen and Curtis Brown.
I do not think losing William Gay is going to make a huge difference this upcoming season however, they do still need depth at the position.
Gary Gray is not going to be anything more than a special teams player with potential unless injuries really hit the cornerback position this season.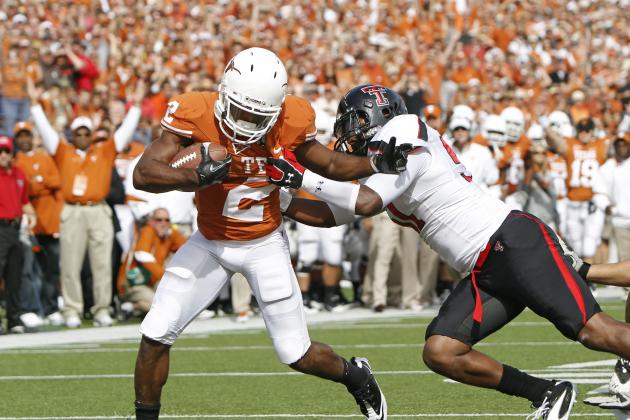 Erich Schlegel/Getty Images

Most people think that the Steelers are going to be taking a running back as high as the second round, but I don't see that happening.
LaMichael James will be gone before the Steelers' second round selection and Isaiah Pead will be gone before they pick in the third.
Even if both were there I do not think the Steelers would pass up on offensive and defensive line depth in those rounds and I have them taking a shot on Fozzy Whittaker to battle Baron Batch for that third down back spot.