Carl Froch vs. Lucian Bute: 5 Reasons Why It's Worth Watching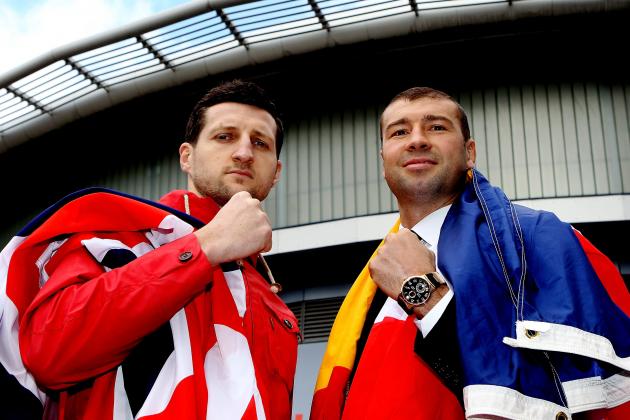 Scott Heavey/Getty Images

Carl Froch is set to face Lucian Bute for the IBF title.
While everyone is talking about Mayweather and Pacquiao, this duel in Nottingham has solid odds to be the better fight to start the summer.
It's not a fight highly publicized and talked about, but it is definitely a fight that any boxing fan won't want to miss.
Get your popcorn, sit down and enjoy this war.
Begin Slideshow

»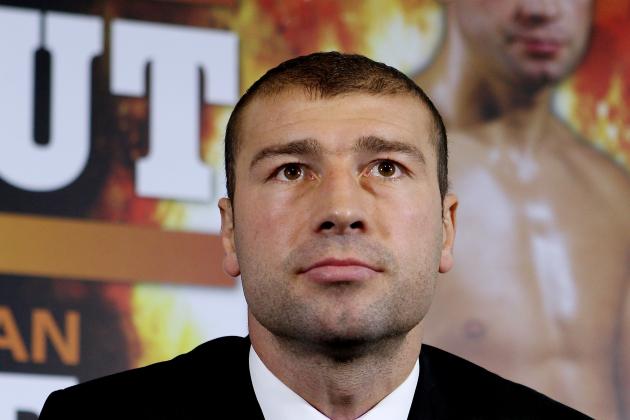 Scott Heavey/Getty Images

Is he the real deal? This is what most boxing fans want to know about Lucian Bute and they will get a part of the answer in a few weeks. Andre Ward summarizes Bute's career at this point.
To be perfectly honest, no disrespect to Bute and his team, but they've sat back and they've fought B-level and C-level guys and he did what he was supposed to do.
Lucian Bute is talented. He has the strength and the speed. He is devoted to his sport and he has the physical attributes of a champion. However, we all know that it's not enough to be a great champion.
Great champions—the ones that will be remembered—are made in these kinds of fights. You need to deliver your best performance when it matters. It will be Bute's first occasion in his career to jump to the next step.
This fight is the first one that really matters for Bute's boxing legacy.
Can he do it? After grabbing his title in 2007, Bute defended it successfully nine times. It's now time to get our answer.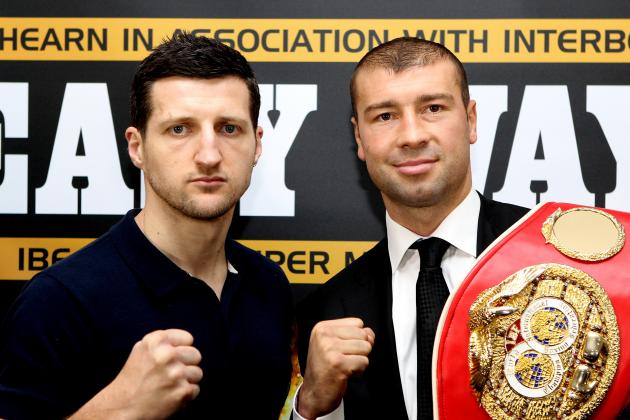 Scott Heavey/Getty Images

If you're not a Canadian boxing fan, you probably haven't seen the first Bute vs. Andrade fight. Here's how Froch summarize this fight:
He lost to a guy named Librado Andrade. He actually got KO'd. The referee picked him up off the floor, washed his windshield 40 seconds later and the bell was rung and he won on points. But in my opinion, he was knocked out.
While it must have been one of the longest countdowns in recent boxing history, Bute ended up with a win on his resume. The outcome of this fight might be controversial, but we can't deny the fact that Bute went down.
The champion has never faced a street fighter as Froch. "The Cobra" is a brawler, he is tough, he hits hard and he is relentless.
Lucian Bute has always been considered a good guy, while The Cobra is one of the most hated fighters in boxing. Just have a look at that picture.
In interviews, Bute is always smiling, while Froch is intimidating and seems ready to go to war. How will it translate on the ring? Once Bute gets hit by a solid punch of Froch, will he act as the prey or the aggressor?
Was his fight against Andrade only a simple mistake on Bute's part? Is it really one of the weaknesses of the Canadian champion?
There's no better way to find out than by fighting Carl Froch.
One of the exciting fights on the undercard of this evening features fast-rising star and undefeated champion Pier Olivier Côté. The IBF Intercontinental Jr. welterweight champion will defend his title against Mark Lloyd.
In his last fight, Côté won in a great fashion way vs. Jorge Luis Teron on Showtime. Why is this fight worth watching? Côté is an exciting fighter and he gets better after every fight. If you don't know him yet, it's time to catch up as he keeps progressing in the rankings.
When you can compare a fighter and his trainer to Manny Pacquiao and Freddy Roach, it means that this fighter has a brilliant future in front of him.
Some will say that Lloyd isn't a high-caliber opponent, but I still believe it will be a good test for the young champion. Côté has been inactive for the past seven months and it will only be his second fight in a hostile environment.
It is a huge step for a champion to fight away from his hometown. It takes a lot of confidence from his team.
And let's be honest, how many fights did it take for Lucian Bute to have a high-caliber opponent? At 18-0, I have no problem seeing the Canadian fighter fight a 15-5 Mark Lloyd.
While he should defeat his opponent easily, don't get out of your chair, because this fight can end at any moment with a furious combination from the champion.
Don't trust me? Watch the first minute of this video and you'll understand.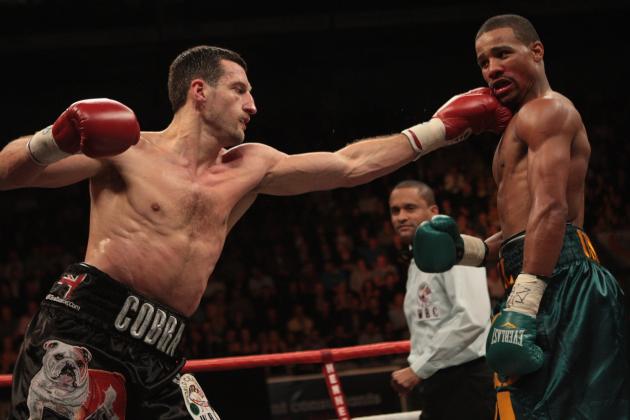 John Gichigi/Getty Images

Love him or hate him, you can't blame Froch regarding his opposition. Since 2008, the champion from Nottingham has faced Andre Ward, Glen Johnson, Arthur Abraham, Mikkel Kessler, Andre Dirrell, Jermain Taylor and Jean Pascal.
Froch has some of the most challenging opposition in the past four years in any boxing category and he has done incredibly well considering the quality of the boxers who stepped into the ring with him.
Other than Lucian Bute, The Cobra has faced almost every worthy opponent of his weight category.
However, this latest stretch begs the question: Has Carl Froch anything left in the tank? In his past two fights, he seemed a little bit slower and rusty. The Cobra is soon turning 34. He doesn't get any younger.
These challenging fights always left their mark on a boxer. Is this Bute fight too much for Froch at this point in his career? Can Carl Froch still compete with the best or is he past his prime?
We will get our answers in this fight.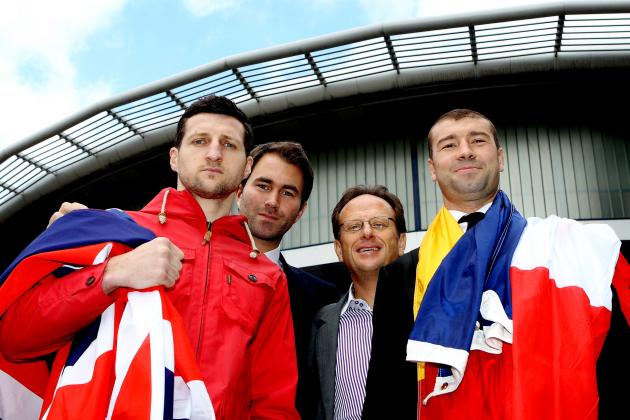 Scott Heavey/Getty Images

We might not get Manny Pacquiao vs. Floyd Mayweather Jr, but how great would a fight be between Ward and Bute?
Both fighters would be undefeated and the three major titles could be unified. In terms of boxing, it would be a dream fight. It is definitely one of the top five fights that could happen right now in boxing.
In order to have this fight, Bute must start by winning his bout vs. The Cobra. It won't be an easy task, as fighting in Nottingham, a very hostile environment, is a huge challenge.
This fight is worth watching simply because it will be an exciting fight. Bute is probably the better fighter, but Froch has the home advantage, the experience and (I believe) a small psychological edge. Again, check the picture and you'll understand.
In my opinion, this fight could be won in the first four to six rounds. Bute must own the ring early on. He can't wait too long to do so as he won't get the favor of judges in close rounds. He also needs to get into Froch's head.
As for Froch, his goal will be to put doubt in Bute's mind right away. In the first rounds, he must hit him hard to show to Bute that it will be the hardest fight of his career. Froch must send the message that this fight will be a war.
Bute has never been in a war in the ring before.
Things could be very interesting on May 26.
Like this article? Show your support by becoming my fan on Bleacher Report, and follow me on Twitter to receive my latest boxing pieces!