WWE Smackdown Preview: Spoiler-Included Analysis of This Week's Show (April 20)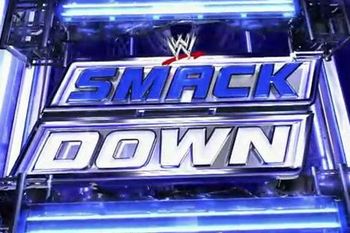 Photo courtesy of WWE.com
After a failed experiment last week with a live Tuesday special, Smackdown is back to its regular Friday time slot this week.
And you know what that means, right? We get to read spoilers once again!
Now, I know that some fans will try to avoid the Smackdown spoilers at all costs, but on the flip side, there are those who like to read them to see what's in store from the blue brand.
If you fit in that latter group, then you're in the right place.
Today, I'm going to provide you guys with the full set of detailed Smackdown spoilers and then offer my thoughts on three things I think I'm going to like and three things I think I'm going to dislike on the show.
Here it is: My SPOILER-INCLUDED analysis of the April 20 edition of Friday Night Smackdown.
Full Smackdown Spoilers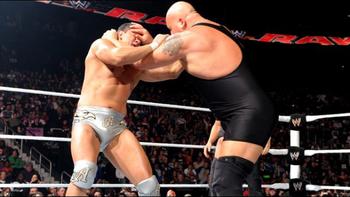 Photo courtesy of WWE.com
Here are the full spoilers for this week's episode of Smackdown, courtesy of Prowrestling.net:
Lilian Garcia came out and tripped over the fireworks on the ramp. This got a big laugh out of the crowd.

The main event was announced as Sheamus, Randy Orton, and The Great Khai vs. Mark Henry, Cody Rhodes, and Daniel Bryan.

Daniel Bryan came out to cut a promo. He received a great pop to start the show. He delivered a good promo about his Extreme Rules pay-per-view match with Sheamus. There were a lot of "Yes!" chants. A.J. interrupted to talk to Bryan about their problems. Bryan was in proper heel mode and said he wishes she had never been born. He left A.J. in the ring crying.

1. Natalya beat A.J. by DQ. A.J. snapped and attacked Natalya. A.J. was disqualified for ignoring the ref's count while attacking her in the corner. Natalya bled and the paramedics had to clean it up with towels. It looked like hard way blood.

Damien Sandow was shown on the big screen and he delivered a speech.

2. Brodus Clay (w/Hornswoggle) beat Hunico (w/Camacho). A squash match. Brodus won with a big splash. Afterward, Hornswoggle hit the tadpole splash. Everyone loves Brodus, as he and Hornswoggle were super over. Hunico got some respectable heat when he came out too.

Titus O'Neil and Darren Young were shown backstage with Teddy Long and John Laurinaitis. Laurinaitis confirmed that they have been signed to Smackdown.

Matt Striker interviewed Randy Orton backstage. They recapped his problems with Kane. Orton revealed that they will meet in a Falls Count Anywhere match at Extreme Rules.

3. Titus O'Neil and Darren Young defeated The Uso Brothers.Titus got the pin for his team after a tag team finisher that was similar to the Hart Attack Clothesline, only with Young jumping off the top rope before hitting the clothesline.

4. Alberto Del Rio pinned Big Show in a non-title match. Big pops for both wrestlers. Cody Rhodes ran in and hit Show with the Beautiful Disaster kick while the referee was distracted. Show was mad and went after Cody, who escaped through the crowd.

5. Ryback beat Danny Merman. Ryback won the squash with the same finisher he's been using. He received no reaction and got some boos as the match went on. The crowd seemed to feel sorry for the local wrestler. Ryback looks intense. He just doesn't connect with the audience.

William Regal and Teddy Long were shown backstage. Teddy has been dressed beefeater and isn't allowed to speak. Antiono Cesaro was introduced to John Laurinaitis, who took him inside his office to discuss a contract. Aksana was also with Laurinaits and the story is that Johnny is hiring new talent for Smackdown.

The six-man tag main event match introductions started. Cody Rhodes attacked The Great Khali. Khali limped back to the locker room.

6. Sheamus, Randy Orton, and Big Show defeated Daniel Bryan, Mark Henry, and Cody Rhodes. It was going to be a handicap match, but Big Show came out to take Khali's place. Shemaus took the beatdown from the heels early on. It was a lengthy match with the faces each eventually taking beatings from the heels. There were a lot of "Yes!" and "We Want Bryan" and even some "Bryan Sucks" chants. Orton hit the RKO on Henry and pinned him to win the match.

The television show ends with the three babyfaces celebrating. It was a really good match that the crowd was really into. Orton and Bryan are super over.
Dislike: The Continued Burial of Hunico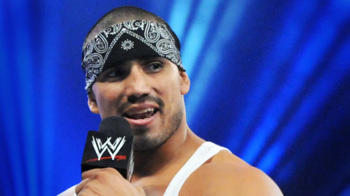 Photo courtesy of WWE.com
I'm not the biggest Hunico fan out there, but I like the guy and think he's an extremely underrated talent.
That's why I was less than thrilled with last week's Smackdown, when Hunico was used simply to get "Hacksaw" Jim Duggan on the show and wound up being completely buried in the process.
I thought that might be a one-time thing, but on this week's Smackdown, Hunico is going to get squashed by Brodus Clay.
Dumb idea.
Hunico did a great job filling in for Sin Cara when Mistico was suspended (a better job than Mistico, I'd say), and he's always proven to be a solid in-ring performer.
Yet, he's been saddled with this stereotypical Mexican gangster gimmick and is now nothing more than a jobber.
Way to go, WWE.
Like: A Loss for Big Show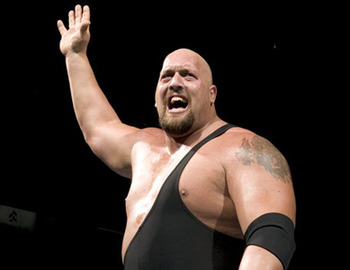 Photo courtesy of WWE.com
I absolutely cannot stand the way that the WWE books The Big Show.
There's not a superstar that the WWE isn't willing to have to lose to make Show look good, and the guy's push has gotten to be absolutely ridiculous in terms of its burial of young talent.
But I got to give the WWE some props for actually having Big Show lose on tomorrow's Smackdown.
Sure, he's only going to lose after interference from Cody Rhodes, but it's nice to see Show doing what he should be doing for once (losing to up-and-coming talent).
Big Show has squashed or easily beaten a lot of young stars over the past year or so, and it's time for him to start doing some losing of his own.
Dislike: 2 Straight Losses for Mark Henry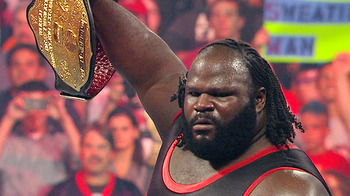 Photo courtesy of WWE.com
I never thought I'd be a Mark Henry fan, but over the last year or so, he's left me with no choice.
Especially in recent weeks, though, I've been really impressed by Henry, who has bounced back from some bad booking at the beginning of 2012 to reestablish himself as one of the WWE's top heels.
Unfortunately, Henry took a major step back this week.
On Monday's Raw, he lost a WWE Championship match to CM Punk, and on tomorrow's Smackdown, he's going to take the pin in the six-man tag team main event.
I know it's not a terrible thing to lose to Punk and Randy Orton in the same week (because a lot of stars would love just to compete against those two). It's just that the WWE killed a lot of Henry's momentum by having him lose after building him up so strongly over the last month or so.
Henry might rebound, but for now, he's taken a bit of a plunge down the WWE totem pole.
Like: 2 Straight Weeks of Tag Team Wrestling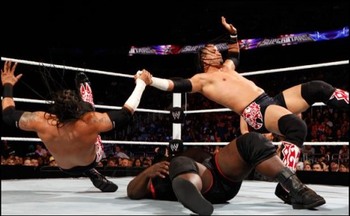 Photo courtesy of WWE.com
Might we be seeing the rejuvenation of the tag team division?
I really don't want to jump the gun because I've done that several times before, only to be left incredibly disappointed. But it seems like the WWE might at least be trying to restore some credibility to tag team wrestling.
On last week's Smackdown, we got Heath Slater and Tyson Kidd vs. the Usos, and on this week's show, the Usos are back in action again, this time against a new tag team that has been promoted to Smackdown, Titus O'Neil and Darren Young.
Of course, it's ludicrous to think that Young and O'Neil are going to be the saviors of the tag team division.
But at the very least, it's nice to see two straight Smackdown episodes that featured tag team matches between legitimate tag teams.
When's the last time that happened?
Dislike: Pairing Brodus Clay with Hornswoggle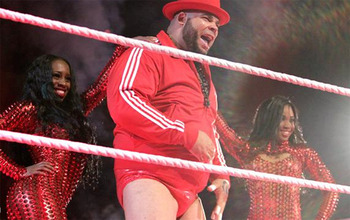 Photo courtesy of WWE.com
I know that Brodus Clay and Hornswoggle are both comedy characters, and thus, it's natural for the creative team to want to put them together.
But I don't like this. At all.
Hornswoggle is great for the younger kids who watch wrestling (I guess), but I don't find anything he does to be funny and would rather he stay away from a guy like Clay, who I actually don't mind.
Whereas pairing up "The Funkasaurus" with someone like Santino Marella is fine because they're both legitimate wrestlers, I don't see any real benefit of pairing Clay up with Hornswoggle.
If the WWE wants comedy, that's OK. But Hornswoggle plus Clay does not equal comedy.
Like: The Debut of Antonio Cesaro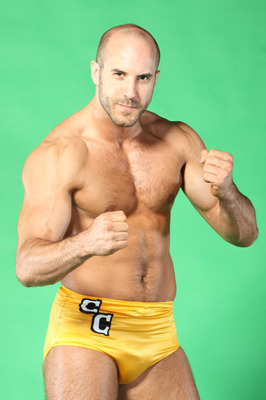 Photo courtesy of fcwwrestling.info
I'm really digging this 2012 version of the "New Superstar Initiative" the WWE's got going on at the moment.
I have high hopes for both Ryback and Damien Sandow, and it's nice to see both of these guys get a chance to become stars on Smackdown.
As much as I like both of those guys, though, I'm much more excited to see the debut of Antonio Cesaro on this week's Smackdown.
Cesaro, who you probably know as former ROH star Claudio Castagnoli, makes his WWE debut in a backstage segment, and though I'm not overly amped about his gimmick (a rugby player, as some reports are saying), I am really anticipating Cesaro's debut.
This guy is extremely talented and is a future breakout star just waiting happen. It's great to see him finally getting to where he belongs: on the main stage of the WWE.
Note: As part of the new WWE blog, I'll be asking all of the B/R wrestling readers for questions for a new mailbag that I will post on Fridays. It will be a slideshow featuring 10-to-20 questions and answers on a wide range of topics. You can submit questions either through Formspring or Twitter, and the best ones will be answered in the B/R mailbag.
Keep Reading