The Cute Ball Girls of Major League Baseball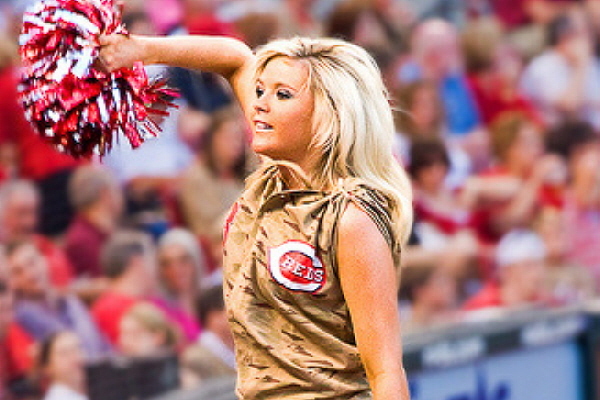 There's nothing quite like baseball season. Pressed dirt, echoing hits and defensive masterpieces; it doesn't get any better.
But dare we forget perhaps the most elegant and easily the most beautiful part of the diamond.
Cute ball girls.
The lovely ladies who peruse the field in search of leftover balls certainly enhance the field with their presence, and keep crowds erupting with their glistening smiles.
Let's check out the 25 ball girls who are often seen stealing the spotlight as we bask in the start of the 2012 MLB season.
Provoking cheers one fetch at a time.
Begin Slideshow

»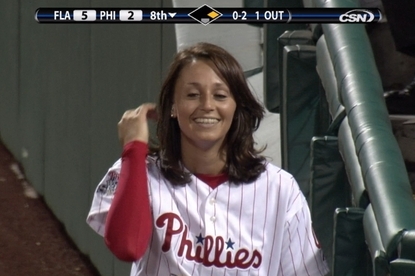 Image via www.totalprosports.com
Sure it's easy to smile when she gets to watch Roy Halladay and Cliff Lee pitch on consecutive nights.
But we all know it's the oozing cheese steaks that really keep her happy.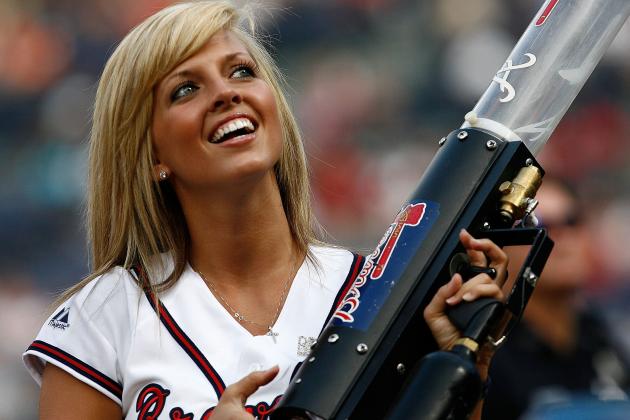 Mike Zarrilli/Getty Images

Yeah, I see you up in section 402, seat six...but too bad, you're not getting a shirt.
What a tease.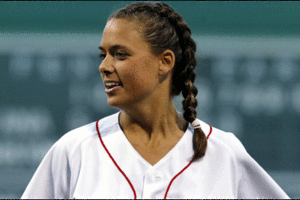 Image via tlbr.blogspot.com
Even these innocent ball girls have mastered the art of seduction.
A slight look to the left gives the cameras plenty of time to snap.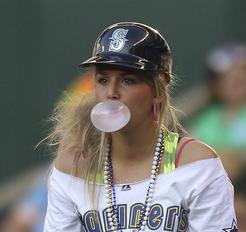 Image via www.zimbio.com
Ball girls are expected to lay low and wait for a leather-chasing opportunity to arise.
But this Seattle sideline-dweller needs to relax a bit, she seems to be having a little too much fun.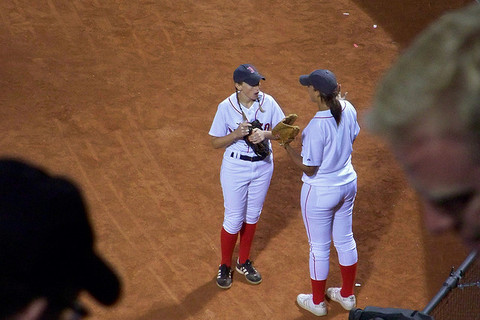 Image via flickr.com/photos/piedmont_fossil/3842306377/
We've always wondered what ball girls talk about in between innings.
The latest gossip, last night's dinner, the anatomy of a baseball?
Or perhaps they're scripting speeches for tomorrow's ball girl luncheon.
Image via marinersblog.mlblogs.com
The stellar form cannot be ignored, the footwork unappreciated.
This ball girl's got it going on, and the fans are clearly impressed.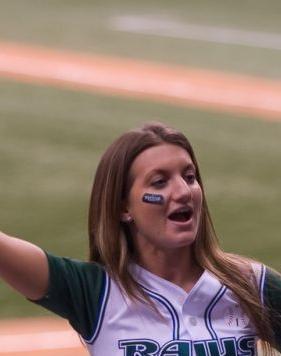 Image via izismile.com
If she's showing us her muscles, then we're thoroughly impressed.
But let's see what she records on the radar gun.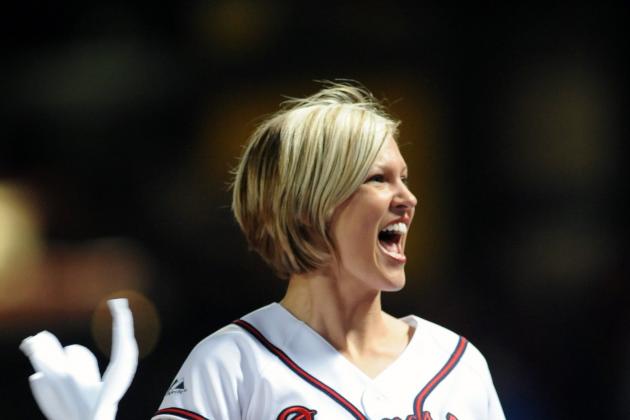 Al Messerschmidt/Getty Images

Towel whipping is revered by some, loathed by others.
But when it's this Atlanta ball girl performing the heinous acts, we're quite appreciative.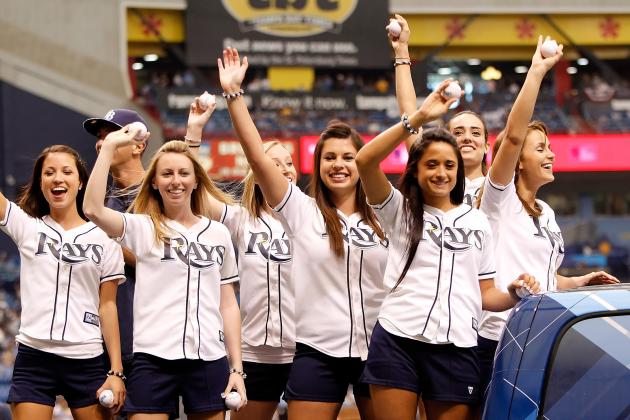 J. Meric/Getty Images

Yes we understand you each have your own beanball to peg your boyfriend with.
The Tampa Bay experience is clearly eons above the competition.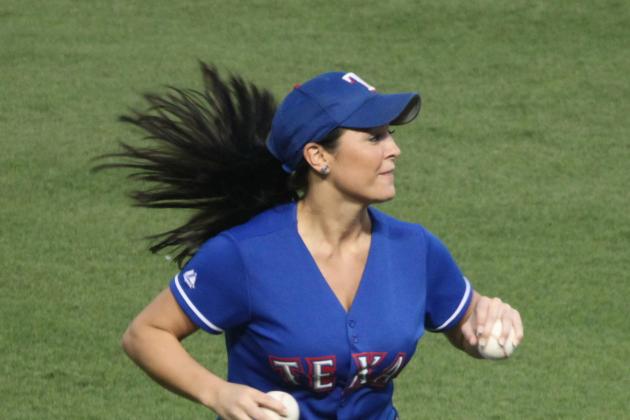 Image via www.proprofs.com
As she glides across the field with a confidence only exuded by an established ball girl, she watches her Texas fans glare at her with admiration.
Such a glorious position.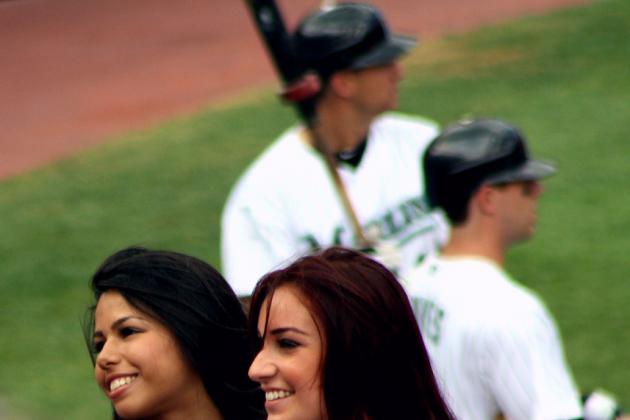 Image via procheerleaderheaven.blogspot.com
Dominating the ball girl domain involves patience and care, which both these lovely ladies display while perusing the stands.
Expect these fans to write up quite the appreciative response letter.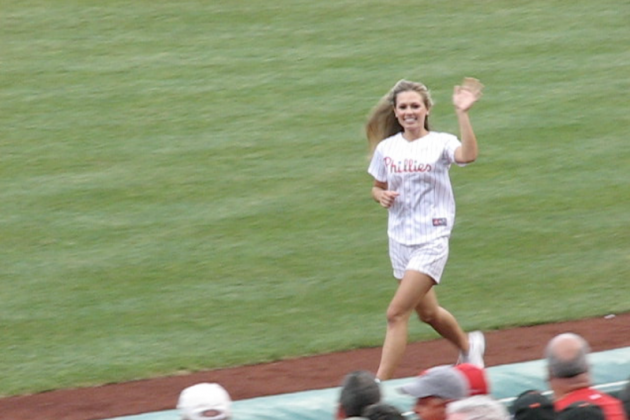 Image via philliesballgirls.mlblogs.com
Just a calm wave and a glistening smile gives fans plenty to cheer about.
We're envisioning her in a slow-motion rendition of "Your Love" by The Outfield.
Don't ask why.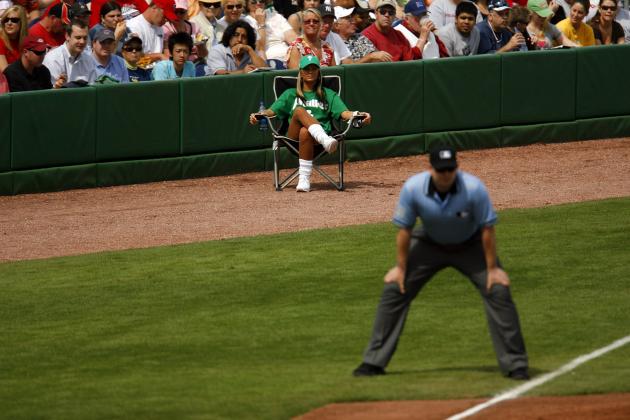 Eliot J. Schechter/Getty Images

What a chillaxing lifestyle this is...cheerful stare, lazy demeanor and a soothing sun bath overhead.
The ball girl looks to be having a nice time as well.
Jeff Zelevansky/Getty Images

The distracting trait certainly comes into play when these ball girls are perusing the diamond.
A precious moment indeed.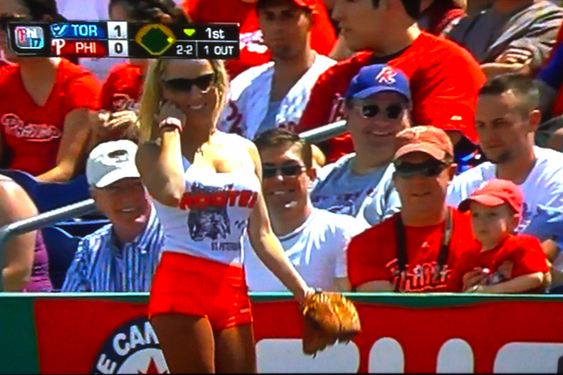 Image via deadspin.com
Now what kind of family-friendly environment is this?
She seems to be paying no attention to the youngsters eagerly glaring over from the crowd.
Tisk tisk.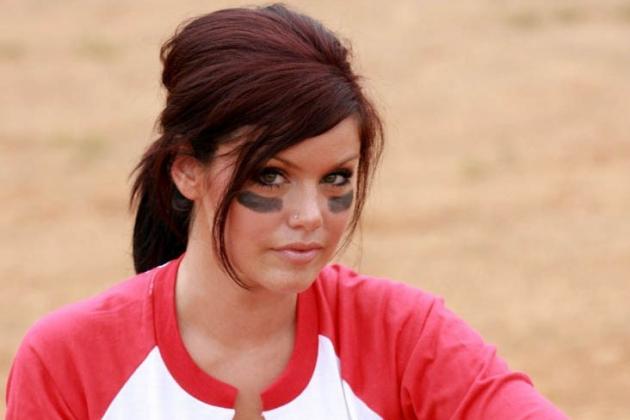 Image via smallpotatospoker.blogspot.com
With such a vicious stare and relentless grip, this girl seems a perfect candidate for the backstop position.
Strap on some knee savers and grab her a mitt.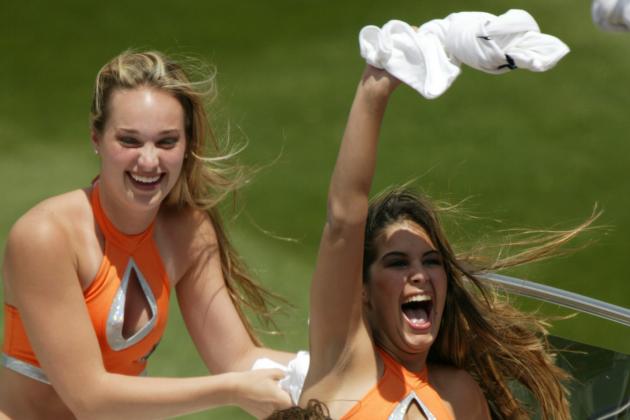 Eliot J. Schechter/Getty Images

Smiling is clearing contagious, and these Marlins Mermaids know exactly how to get the rest of the crowd in a frenzy.
Such an inspirational performance.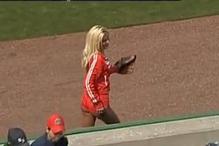 Image via totalprosports.com
As we wince in an effort to see more clearly, we begin to notice a slight smile.
Yeah, she's certainly got the crowd howling.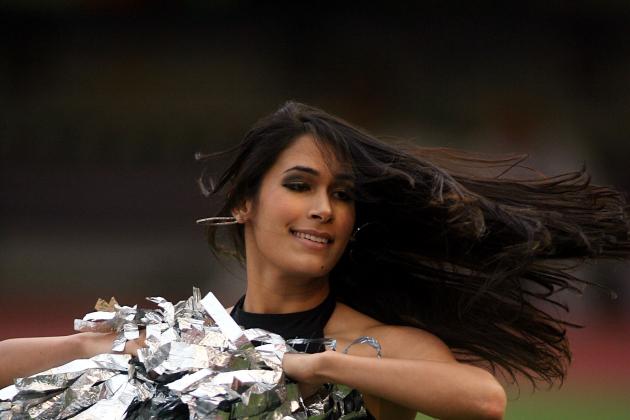 Marc Serota/Getty Images

The wind always seems to perfectly compliment the beauty featured on the diamond, not that we're complaining.
What a masterpiece.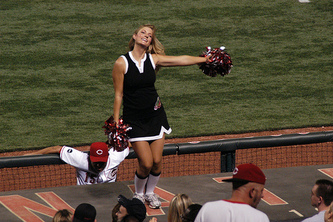 Image via dipity.com
Regardless of fan reaction, this girl stays focused, resilient and determined.
The ingredients to future domination.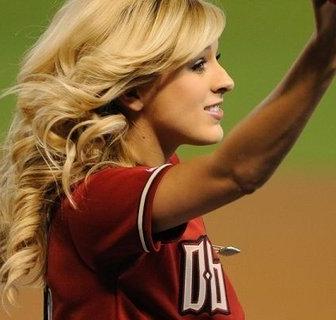 Image via http://hairstyles-celebrity-trend.onsugar.com
Beauty in action, this girl's looking to lead her flock of ball girls into battle.
Ready up ladies, cowhide-covered rubber will be soaring.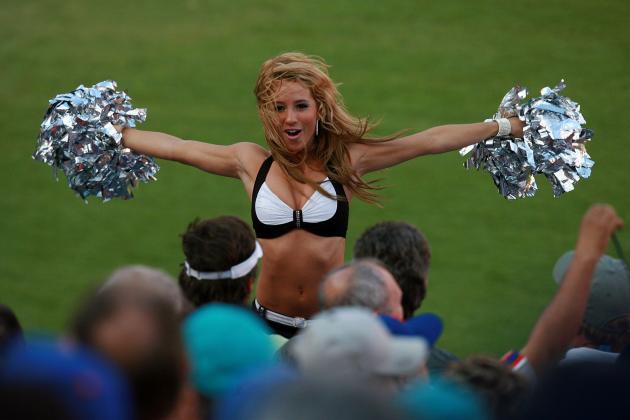 Doug Benc/Getty Images

Aren't we supposed to watch the actual game?
Eh, this seems to take the cake.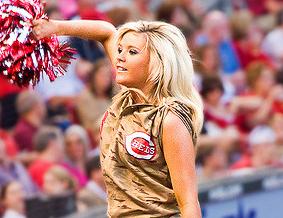 Image via www.goldenagebaseballcards.com
As she prepares for what seems to be a ferocious Harlem Shake, this Cincinnati ball girl is quite confident in her pregame routine.
We're unable to peel our eyes off of her.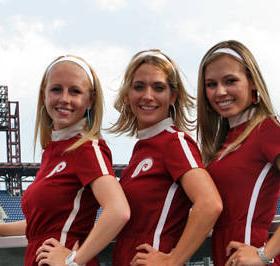 Image via thephilliesblunt.com
There's nothing like a few steamy ball girls to warm up any chilly Philly day.
But these three seem quite determined to cement their names and pictures in Citizen Bank Park for good.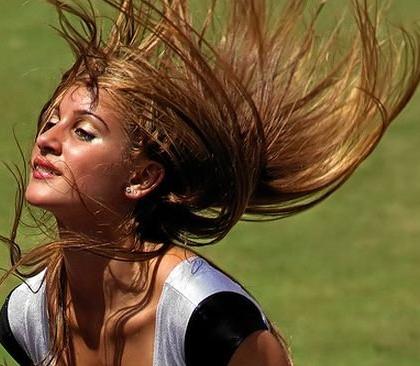 Image via hairstyles-celebrity-trend.onsugar.com
Hair perfectly flailing in the breeze, ball already tossed to the umpire, fans in awe.
She requires no introduction.