Jeremy Lin: Time Does the Right Thing by Honoring Linsanity's Influence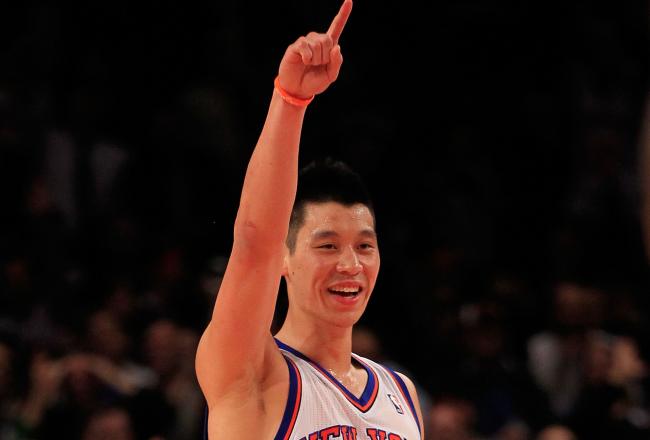 Chris Trotman/Getty Images
New York Knicks point guard Jeremy Lin is one of the most influential human beings on the planet.
This according to people who know a thing or two about influential people, and who all happen to work for Time magazine. The publication released its list of the 100 most influential people in the world on Wednesday, and Linsanity made the cut.
I'll be honest, my first instinct was to roll my eyes. Linsanity was fun while it lasted, but it only lasted for around a month.
Linsanity was a relatively brief occurrence in the grand scheme of things, and Lin himself has been on the shelf ever since late March with a knee injury. The greatness he displayed in February and the Beatlemania-like hype that surrounded it seem like distant memories.
Maybe so, but Time's point in including Lin on the list has everything to do with just how powerful Lin's 15 minutes of fame really were. Here's how Arne Duncan, the U.S. secretary of education, summed up Linsanity in his writeup about Lin:
Jeremy Lin's story is a great lesson for kids everywhere because it debunks and defangs so many of the prejudices and stereotypes that unfairly hold children back. He's dispelled the idea that Asian-American guards somehow couldn't hack it in the NBA — and that being a world-class athlete on the court is somehow at odds with being an excellent student off the court.
Duncan went on to write this about Lin: "He worked hard and stayed humble. He lives the right way; he plays the right way."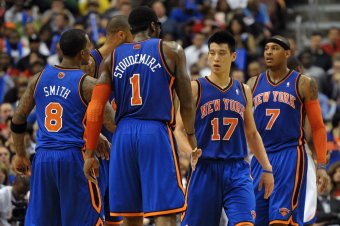 Drew Hallowell/Getty Images
We can sit here and debate Lin's quality as a basketball player for hours, maybe even days. He made a huge splash when he first made it off Mike D'Antoni's bench in early February, but he came back down to earth in March once the competition started to get tougher. Instead of a superstar, Lin became just another guy.
From a simple basketball perspective, Lin is not a superstar. Not compared to fellow point guards like Derrick Rose, Chris Paul, Deron Williams and Rajon Rondo, anyway. At best, Lin cracks the top 10 of NBA point guards, but he's certainly not top-five material.
But Lin's quality as a basketball player has little to do with his influence, which was and still is huge. The things Duncan wrote about him defying race-based prejudices are 100 percent true, and there's also no denying Lin's value as a beacon for education.
Buy or sell the idea that Jeremy Lin is one of the most influential people in the world?
The NBA could use more players like Lin. For the majority of players in the NBA, going to college to get a good education was entirely optional. The league still contains a handful of players (Kobe Bryant, LeBron James, Kevin Garnett) who entered the NBA straight out of high school. These days, players can enter the NBA after one year in college, a rule that is a complete joke.
It's therefore kinda funny to consider that Lin's Harvard education was viewed as a novelty before he burst onto the scene, and one that could be easily laughed at. Nobody, myself included, ever considered the notion that a Harvard-educated Asian-American could become a star in a league filled with world-class athletes whose only purpose in life has been and will be to play basketball.
Lin became a star anyway. And in doing so, he provided yet another example that anybody can realize their dreams as long as they work hard, racial prejudices and education status quo be damned.
Long live Linsanity.
This article is
What is the duplicate article?
Why is this article offensive?
Where is this article plagiarized from?
Why is this article poorly edited?

New York Knicks: Like this team?