WWE Rumors: The Rock, Daniel Bryan and Thursday's Top WWE News
April 19, 2012

WWE tends to back itself into a corner with no way out of it except to do the worst possible thing it can. Case in point: Brock Lesnar and John Cena. 
It would make no sense to have Lesnar lose this match at Extreme Rules, especially considering the promo that he cut on Monday. 
But with Cena having lost at WrestleMania and getting constantly humiliated on television every week since, you know WWE wants to have him get some momentum going again. 
Regardless of what happens with Cena and Lesnar, there are still 10 days to go before we find out what WWE is thinking. 
In the mean time, here is the latest news and notes from behind the wide world of WWE and professional wrestling. 
THE ROCK TELLS TWITTER THE ORIGIN OF THE WORD "JABRONI"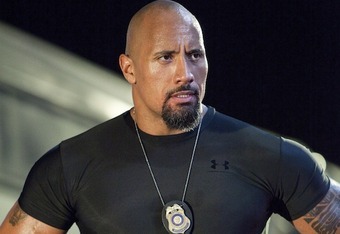 For almost as long as he has been in WWE, The Rock has been telling everyone that they are a "jabroni." We all have our own definition for what it means, but on Twitter we got the official word from the man himself. 
@ochocinco Jabroni was a term I started using to describe a phony, goof, punk or a ham & egger. #NoCandyAssJabronis

— Dwayne Johnson (@TheRock) April 17, 2012
Question on Everybody's Mind: Does that definition really fit the word?
Our Take: The last part seems to be a good fit, but the phony part doesn't really strike me as a viable alternative. It was often equated to the word "dork," at least for me. Jabroni just felt like a nicer way of saying it. 
Hype Meter: 5 out of 5 People's Elbows
There are so many words and phrases that Rock started using in WWE that you could fill out a dictionary just on them. In fact, he popularized the word "smackdown" so much that it ended up being added to the English dictionary. 
Deeper Dive
Drafting the WWE (B/R)
-----------------------------------------------------
WWE KEEPS PLUGGING "YES!"
Daniel Bryan may not have gotten the epic WrestleMania moment that he, or the fans, wanted, but that loss keeps paying dividends for him. Even the WWE Web site has made "YES" the focus of a new article, examining its popularity. 
Question on Everybody's Mind: Will Bryan get a real shot to succeed in WWE?
Our Take: This is going to sound strange, but losing at WrestleMania in the way he did might have been the best thing that ever happened to Bryan in WWE. Everyone spoke out about how frustrating it was to see him buried, now WWE is at least acknowledging him in ways like never before. 
Hype Meter: 5 out of 5 YES Locks
Is Bryan going to turn into the next John Cena? No. But WWE doesn't need him to do that either. As long as Bryan gets the time to put on great matches, he will be a star for a long time. He can be in the main-event mix for the next decade. 
Deeper Dive
Is 'Yes' The New 'What?' (WWE.com)
----------------------------------------------------------
DAVID OTUNGA READY TO MAKE THE U.S. TITLE MORE IRRELEVANT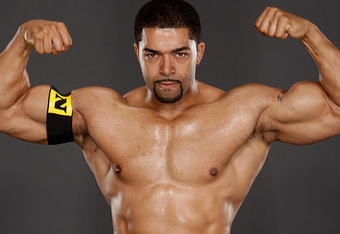 Just when you thought the United States Title was already at the bottom of the barrel around Santino Marella's waist, there is a report that WWE is strongly considering putting the belt on John Laurinaitis lackey and punching bag David Otunga. 
Question on Everybody's Mind: Is Johnny Ace's pack of wolves going to hold all the titles?
Our Take: Given that the only two players in this vile stable right now are Brock Lesnar and David Otunga, I hope not. Lesnar would be fine as WWE Champion, but the idea should be to build the titles up, not put them on someone who is a dork. 
Hype Meter: 4 out of 5 Red Bow Ties
Otunga is much better served in his role as the lawyer in the back than doing anything in a wrestling ring. He is at least somewhat funny with his little bow tie and cup of coffee. Anything else is too much Otunga. 
Deeper Dive
Possible Title Run for David Otunga (Wrestling Observer)
------------------------------------------------------------
EVAN BOURNE UNSURE ABOUT RETURN DATE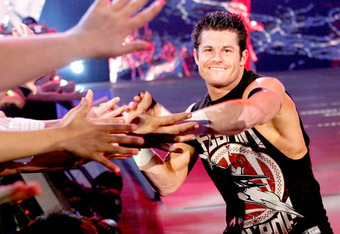 The road back to WWE has been a rocky one for Evan Bourne, to say the least, and there doesn't seem to be a light on the horizon. He gave fans an update about his condition and potential return on Twitter, and it wasn't very encouraging. 
To clarify: I have no clue when I'll be 100% healed. I follow up with the doc in a few weeks and I may have a better idea then. #endofsummer

— airbourne(@findevan) April 18, 2012
Question on Everybody's Mind: What is Bourne's WWE role going to be?
Our Take: He is clearly in a tenuous position after failing two Wellness Policy tests in a matter of months. Since he is on such thin ice, WWE is going to be careful to make sure he doesn't get over because one more test failure and he is gone. 
Hype Meter: 4 out of 5 Air Bournes
Hopefully, Bourne is able to come back and get in the swing of things, because when he is healthy and wrestling, the fans seemed to be firmly in his corner. Whether that actually means anything to the powers that be is another story. 
Deeper Dive
Who Should Be Next to Come Back to WWE (B/R) 
---------------------------------------------------------------------
Check back for more on the WWE as it comes, and check out Bleacher Report's Wrestling Page to get your fill of the WWE. For more WWE talk, check out Ring Rust Radio for all of the hot topics you just can't miss.