New York Mets: 5 Nicknames for Dillon Gee's Gargantuan Goatee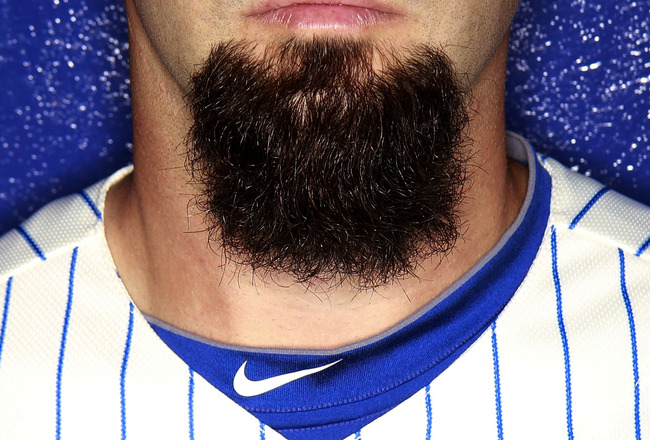 Is that a goatee, or a small animal?
Marc Serota/Getty Images
New York Mets pitcher Dillon Gee has been rockin' the goatee since he made his major league debut.
When he joined the Mets, it was your typical everyday goatee. Short, trimmed, ordinary.
When he showed up at spring training this year, the goatee was goat-sized. From a distance, it looked like a small animal crawled onto his chin and died.
When you have facial hair that appears poised to take on a life of its own, it's time to give it a name, especially since it's likely to star in a horror movie called The Goatee That Ate Flushing.
Here are five potentially appropriate nicknames for Gee's hirsute jaw.
Chin up, Dillon. It's all in good fun. It'll also make it easier for the barber when you decide to get that monkey off your face.
The Geetee Oh!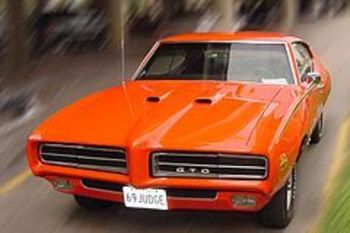 The car looks better than the beard.
There are many meanings behind this nickname.
Gee, off course, is Dillon. A goatee is facial hair. Hence, a Gee goatee in a Geetee.
The connection between the car and the beard? A Geetee is a power beard. A GTO is a muscle car that was devised by a team of Pontiac engineers. One of them was named Russell Gee. No kidding.
GTO enthusiasts call their cars "goats." As in goatees. As in Geetees. As in GTOs.
The O is taken straight from, OMG! As in, OMG, what's that on your face!?
The Buono Tutti Barba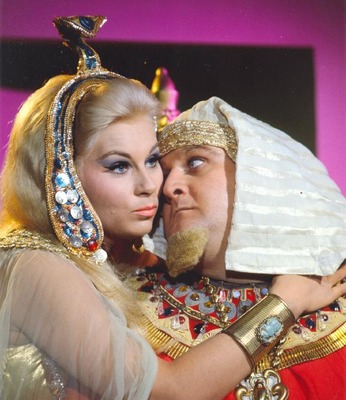 Buono beard!
Another nickname with multiple interpretations.
Victor Buono played a villainous version of King Tut on "Batman" in the 1960s. He was adorned with a supposedly royal Egyptian goatee. Sort of. Ancient depictions of Tut render his chin-do much longer and much thinner. But I digress.
Buono, in Italian, means good. Add a couple of letters to Tut and you get tutti, which means all. Buono was good as Tut. In fact, his performances were tutti buono, which means all good. I took a little liberty and switched it to Buono tutti, because he was. Add barba, and your beard is all good.
When you have a guy named Gee, as in O.G., G-Unit, G Money, etc., how can you describe Gee's goatee as anything but all good?
P.S. As I don't speak any Italian beyond what I've heard in The Godfather or old Marcello Mastroianni movies, I relied on Google Translate for the beard definition. If I'm wrong, hate the search engine, not the searcher.
The Gee Unit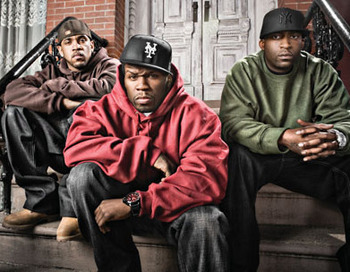 The "other" G-Unit.
I think it's safe to say that you won't find Dillon Gee up on stage with Lloyd Banks, Young Buck and 50 Cent busting out on "G'd Up."
Now if his beard could rap...
The hair on Gee's face is so in your face that it definitely has some gangsta attitude. Might as well give it a name that fits the image.
Besides, how many times a day do you think people walk up to Dillon and say, "What up, Gee?" It all fits.
Oh, and did you notice the baseball cap in the photo? Someone's trying to tell you something, Gee.
The Briar Patch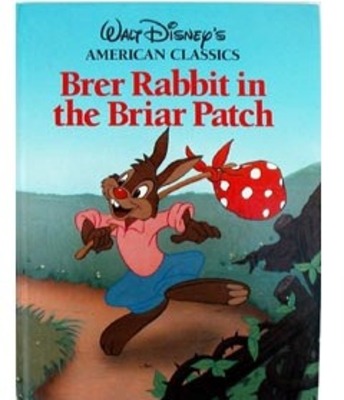 There's a hare in that hair.
You've heard of a soul patch.
Dillon Gee's beard is a soul patch on steroids. (Oh, sorry...bad analogy for a baseball player.)
It looks like it has the elements of a briar patch, being all wild and scraggly as it is. And you know there have got to be some things trapped in that hair. Like a hare.
Good luck finding your way of there, Brer Rabbit.
The Beard's Beard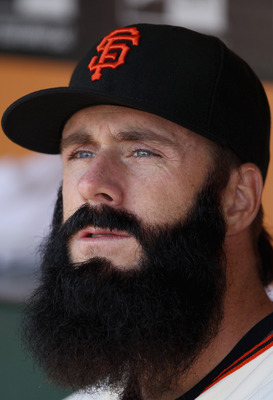 Another long beard. Coincidence?
Ezra Shaw/Getty Images
Have you ever seen Brian Wilson's beard in the same room with Dillon Gee's goatee?
Uh-huh. Thought not.
Which brings me to a theory. Can two pitchers with outrageously hairy chins exist in the same universe? Wouldn't that defy physics? Wouldn't all that beard absorb every last can of soup on the planet?
No, I say! It's my contention that while Wilson and Gee are indeed two different pitchers, their beards act in unison.
In other words, Gee's beard is bearding for Wilson's beard. Or maybe it's the other way around.
Either way, Frank Zappa would have been proud.
Keep Reading

New York Mets: Like this team?