Alex Ovechkin in Words and Pictures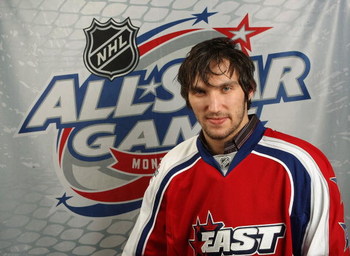 We all know he can score. We know that he can do it in every fashion. We see him celebrate after every single goal, and we see how it never gets old for him because he knows how special every goal is in the greatest hockey league in the world.
Why does he have this success? Well, through the following quotes and pictures, you'll see that a part of his success comes from his inner drive and desire to do whatever it takes in order to win.
The Smile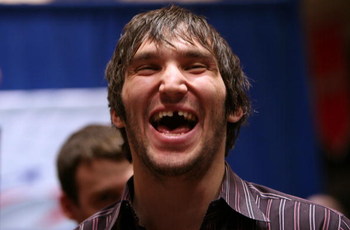 "That's hockey. You never know what's going to happen. It's a tough sport. No tooth, a broken nose, but I'm looking good [laughs]."
"Today was a special day," Ovechkin said with a smile. "I broke my nose, have stitches (and) score four goals. Everything (went) to my face.
Come on, what player boasts with pride their broken teeth or broken nose? Ovechkin loves it. His teeth and broken nose are tokens of his hard work and he certainly deserves to show off his nose and teeth if he wants to.
The Fans
"When I see a little boy, I remember when I was little and I used to stand and wait for some guy I would go to after a game. They are fans, and they want my signature. They live in Washington, and they are fans of our team.
"I think if I signed 10 signatures and there were 20 more fans waiting and I didn't sign for them also, they would want to know why, and I would feel bad. If you have time, why not sign them all?"
Ovechkin knows where he comes from, and he knows that he would've gotten nowhere at all without the fans. His dedication to winning on the ice, as well as promoting the game off the ice and his interaction with fans is second to none.
The Money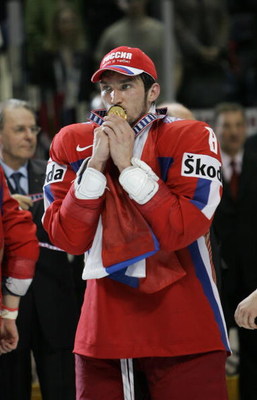 "If I win the bonus, I'm glad. If I didn't win this bonus, it's okay. I came here for my dream. If I want money, I could stay in Russia and make three million bucks."
Ovechkin's not in it for the money, Ovechkin's in it to win. He gives it his all, he is living his dream, and he makes it known every second that he is on the ice.
I am sure Ovechkin would earn a lot more than "three million bucks" in Russia, and while he keeps his pride by being on Russia's national teams, he knows the place for him to play the most competitive hockey is in the NHL.
The Cup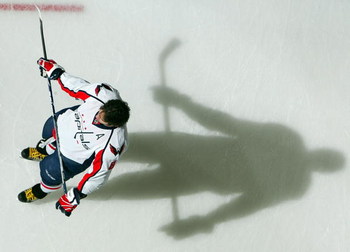 "I want to win the Stanley Cup. I want to be the best, just the best. I must work. I must learn. Help my team. Hockey is my life, you know. If I do not play hockey, I do not know what I do."
Ovechkin is here for one reason and one reason only: to win the Stanley Cup. The fact that Ovechkin shows his desire to learn on the ice is indicative of wanting to do anything to win.
Ovechkin also knows that it is a privilege to play hockey for a living, a major reason for his excitement every time he steps on the ice.
The Hits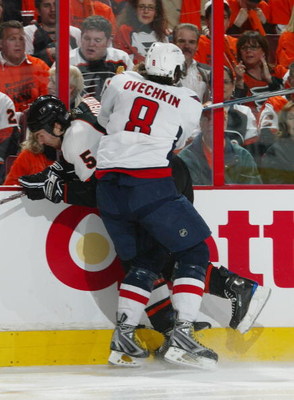 "My weapon isn't my shot. It's me."
Ovechkin is possibly the most complete player. He loves any opportunity to hit his opponent. He hits them anywhere, at any time, and his ability to do so opens up more ice for him to score those highlight reel goals.
Besides being one of the top players in points, he is also in the top 10 for hits.
The Team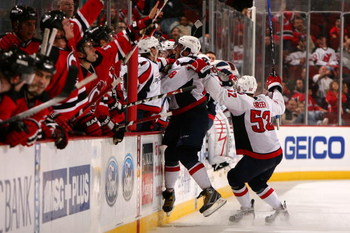 "My first goal is to help the team."
"For me, it doesn't matter where I play. If coach says I must play goalie, I will play goalie."
One thing I know is true, I would love to see Ovechkin in net. His competitive nature would make him not give up on any play. But Ovechkin's dedication to his team is what makes him a franchise player.
He is the ultimate team player who I would choose to start up any team because he can light the lamp, make hits, and lead by example.
When Bruce Boudreau held his first practice with the team, he said he waited until Ovechkin made a mistake in order to talk to him and tell him what to do differently. While other players might not like being told what to do by a new coach, Ovechkin said "Okay coach," and was fully dedicated to Boudreau.
That is what made the ultimate difference in the Capitals, Ovechkin's dedication to the team.
The Heart & the Passion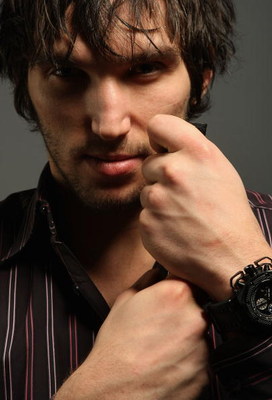 "This is the first season after the lockout and it is different for every team, ... Of course, the lockout has been a factor [for the Capitals]. But anything is possible if a team can play better than expected with heart and passion and a lot of hard work."
Ovechkin only speaks the truth. With passion and hard work, impossible is nothing.
The Russian Machine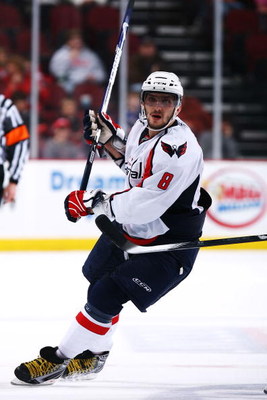 "I'm okay. Russian machine never breaks."
Ovechkin doesn't break, mentally or physically. Most stars would be concerned with injury when being as physical as he is, but like he says, he doesn't break.
The Skills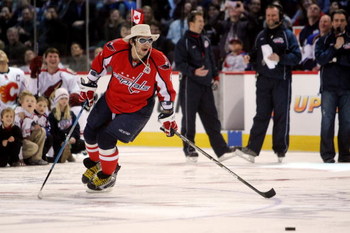 "It's fun for the fans to see who we are and how we are,"
This was another show of his passion for the game and his love for the fans. He wants to put on a show, which is what the Skills Competition and All-Star games are all about, and that is exactly what he did. We all expected something big from Ovechkin, but this was over the top incredible.
Coaching for Ovechkin after his career? No, I'm thinking stand-up comedy!
The End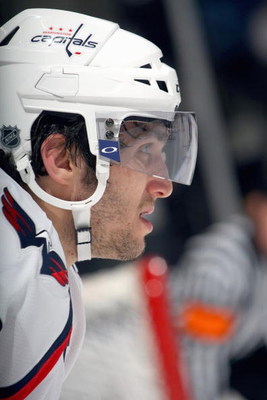 "I'm having a lot of fun and love the NHL! For all my fans in Russia and in Washington I hope to bring the Stanley Cup home to you soon."
Having fun in the NHL is key, and in order to win it all, you have to have fun while doing it. Ovechkin shows it every single day both on and off the ice. Alex Ovechkin is a true All-Star.
Keep Reading

Washington Capitals: Like this team?