EPL: 5 Players from League 1 and League 2 Who Could Shine in the Future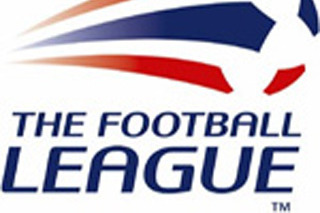 The late 1990s saw Premier League clubs import a vast number of foreign players. This had a wide-ranging impact on football in England. One of the negative effects was on lower league players who were not given a chance over the foreign imports.
By the start of the millennium, advancement to the top flight of English football had became virtually impossible unless a player went up with a promoted club.
That tide has slowly started to change. Young, exciting players from the lower leagues are being signed to Premier League clubs. These players are rarely immediate starters, but a few years down the line they become key members of the squad.
The most notable example of this is Manchester City and England keeper Joe Hart.
Hart started 54 games for League 2 Shrewsbury Town before making the £600,000 move to Manchester. Hart went on to beat out long-term Republic of Ireland keeper Shay Given for the starting job at City.
Other players such as Alex Oxlade-Chamberlain (Southampton to Arsenal), Jordon Ibe (Wycombe Wanderers to Liverpool) and Oluwaseyi Ojo (MK Dons to Chelsea) will be hoping to make a similar impact.
However, older players have also started to make the step into the Premier League.
Grant Holt made his name at Shrewsbury before moving to (then) League 1 Norwich. His goals have taken Norwich up two divisions and kept them safe in the Premier League this season. Norwich defender Russell Martin, Wolves center back Roger Johnson and Newcastle's Mike Williamson played on the same Wycombe Wanderers team in the 2005/06 season.
Here are five players who might be able to make the same step up in the next few seasons.
Begin Slideshow

»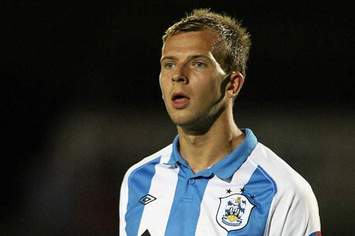 From Goal.com
Rhodes is the obvious choice for breakthrough star. The striker, 22, has scored 37 goals in all competitions this season. This has improved on his tally of 22 goals from the season before.
Rhodes stands out from the crowd because he is a dual threat up front. He has the ability to hold the ball up and play other people in. Yet Rhodes is just as likely to spin behind the defence and has the pace to run on to the through ball.
Consistently choosing the right method of attack shows a high football IQ. This should help Rhodes' transition to the top flight.
The most notable performance of Rhodes' season came against Wycombe Wanderers, when he scored five goals in a 6-0 Huddersfield win. His goal-scoring exploits have not gone unnoticed, as Rhodes was awarded the League 1 Player of the Season award.
Rhodes also received his first international cap for Scotland against Cyrus in November.
It would not be a surprise to see a Premier League side put a bid in for Rhodes this summer.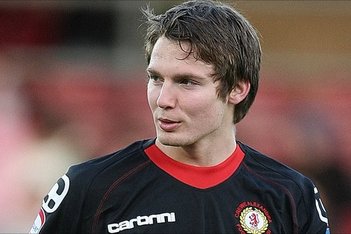 From BBC.co.uk
Powell is the next big thing from the Crewe youth academy. Other players who have come from that system include Dean Ashton, Neil Lennon and Danny Murphy.
Powell, 18, plays like a classic South American No. 10. Sitting behind the striker, Powell has run the show at Crewe this season, which has seen the Railwaymen go from relegation favourites to playoff contenders.
Reports in the media suggest that scouts from Arsenal, Chelsea and Tottenham have been to see Powell play. Praise for his ability to find the right pass is notable, as this shows that Powell possesses both vision and accuracy in his passing. Powell has also chipped in a few goals to show multiple dimensions to his game.
Sadly, Powell may be the last of the great Crewe youth. Long-term manager and director Dario Gradi is stepping down after 30 years. However, Gradi has stated that Powell might just be the best of the bunch, so expect this young man to be picked up sooner rather than later.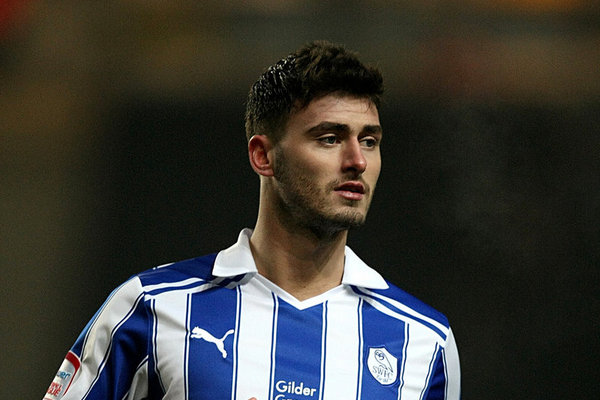 From Goal365.com
Madine is a player who could be perfect for the Premier League.
The big target man has scored 18 times in League 1 despite having missed two months of the season. He is also well-known for his ability to hold the ball up and link other players into the game. This would make him a desirable asset for many lower Premier League clubs.
Unfortunately, there have been some character issues associated with Madine. He was arrested in an arson enquiry last year and has fallen foul of the police on several other occasions.
However, it is his similarities to Grant Holt, who also had some issues in his early career, that cannot be denied. Even if Madine made half the impact of Holt, he would be a worthy addition to many Premier League teams.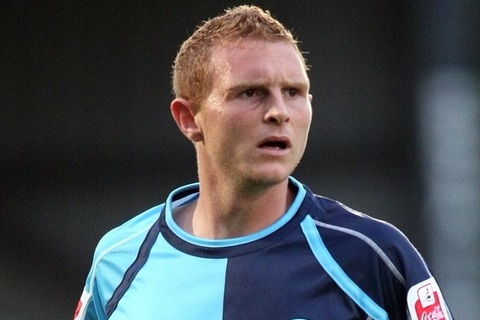 From TeamTalk.com
Few players have succeeded against adversity like Wycombe's Stuart Beavon.
The striker was not part of an academy as a young player. Instead, he played for amateur sides Wallingford and Didcot Town.
A big move to conference side Weymouth at the age of 21 allowed him to play football full-time. Then a move to Wycombe, a return to his home in the three counties area, cemented his dream of playing professional football.
Now at the age of 27, Beavon has blossomed into one of the most natural goal scorers in the lower divisions. Beavon has scored 23 goals in all competitions despite Wycombe being in the relegation zone for the majority of the season and has another 12 assists to his name.
If someone took a chance on Beavon, it would be a huge risk. It took him nearly two seasons to adjust to life in professional football. "Bevs" is also quite old to make the step up to the Premier League, so this might make the transition even more difficult.
However, Beavon does have a natural eye for goal, which is something all managers are looking for.
A move to the Premiership would complete this fairy-tale story and give hope to all aspiring players around the world.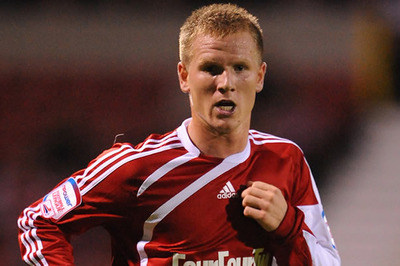 From GetFootball.com
The League 2 player of the year could be the most immediately useful addition to a Premier League squad.
Ritchie is a left-footed winger who has shown class throughout the League 2 season. His dazzling runs and crosses have been a trademark of the Paolo Di Canio regime. This has been used to great effect, as Swindon look odds-on to take the title.
What makes Ritchie more premiership ready than the other prospects is the position he plays. Ritchie is best on the left or right of a front three and can play as a traditional outside midfielder. Pace and accurate crossing will allow Ritchie to slide into a lower Premier League team and immediately contribute.
There will be some question marks about Ritchie's defending. Ritchie has also been known for letting the pressure get to him, but as he matures those problems should fade.
Ritchie will be moving on to a championship club if no one from the Premier League comes calling. His addition could be enough to tip the promotion chances in that club's favour, so one way or another Ritchie will see Premier League action in the next three years.