King Mo: What's Next for the Former Strikeforce Champion?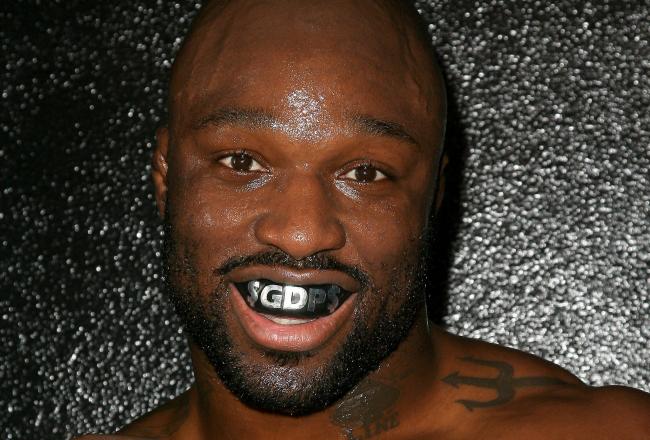 Valerie Macon/Getty Images
"King" Muhammed Lawal remains on the sidelines recovering from a severe staph infection following multiple surgeries on his damaged knee. Lawal is also serving a nine-month suspension from the Nevada State Athletic Commission (NSAC) for testing positive following Strikeforce: Rockhold vs. Jardine.
After the hearing, and his now infamous Twitter responses, he finds himself without an employer. So what is next for the talented light heavyweight?
The answer should be the Ultimate Fighting Championship.
Lawal took responsibility for his actions and apologized for his comments about NSAC commissioner Pat Lundvall. How "King" Mo handled the situation speaks to his character and much like Miguel Torres, he deserves a second chance.
UFC president Dana White has always been adamant that he is willing to give second chances to those who make the effort to handle their mistakes. Lawal has certainly done that.
MMAJunkie.com caught up to White who gave some hope to see the former Strikeforce champion back in the cage, "The fact that he called her and reached out to her, I mean that's what he should have done. It's respectable. I respect that."
Now that Lawal is not hamstrung by the Strikeforce contract, he would be a welcome addition to the UFC light heavyweight ranks. If he is granted his license later this year, of course.
A return to Strikeforce would only see his talents wasted in a shallow talent pool. No one wants that.
There is always the possibility that we could see Lawal back in Strikeforce or take a fight on other shows. If so, where are the marquee matchups for him?
The most obvious would be a potential fight against Fedor. An interesting, and unlikely, fight that could highlight a card in Russia or Japan. But outside of Emelianenko, there is not the premier fight for Lawal outside of Zuffa, both the UFC and Strikeforce, in the light heavyweight division.
The UFC 205-pound division offers many more interesting matchups for the decorated wrestler. Not the least of which is the battle against Quinton "Rampage" Jackson. A fight fans have been clamoring for.
While Jackson was penciled in for his final UFC fight against Mauricio "Shogun" Rua, a surgery forced that fight to be postponed. It is possible that Rua could be put in a matchup with another top contender in the division leaving Jackson without an opponent. A perfect scenario for the UFC.
It is a fight the fans want to see. Both men should be coming off layoffs around the same time making the timing impeccable.
In the case of what is next for Lawal, one has to think that the matchup with Rampage is logical and the best use of his talent. He will have suffered the punishment for his actions from the NSAC, there is no reason to continue to punish "King" Mo by forcing him into the doldrums of the regional circuits or to Japan.
For an upstanding fighter such as Lawal who has owned up to his mistakes, let's put him inside the Octagon, under the bright lights of the UFC, against his nemesis "Rampage" Jackson. High-character individuals such as Lawal should be rewarded with a second chance. It is a win-win for the UFC and should be the next step for "King" Mo and Zuffa.
This article is
What is the duplicate article?
Why is this article offensive?
Where is this article plagiarized from?
Why is this article poorly edited?