NHL Free Agency: Teams That Will Be in the Mix for the Devils' Zach Parise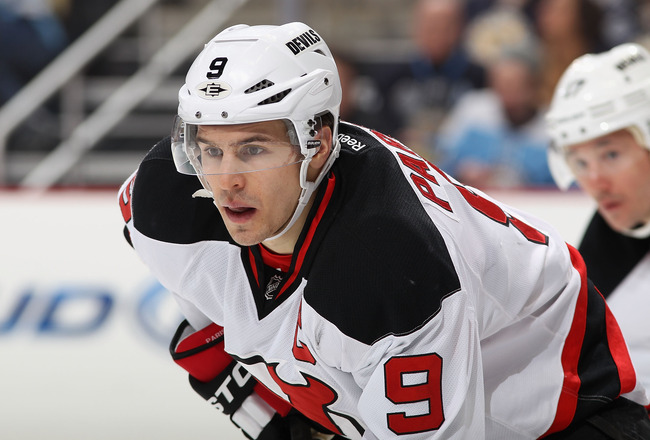 Christian Petersen/Getty Images
In the upcoming NHL free-agent sweepstakes one name keeps popping up as the player that will hold the golden ticket—New Jersey Devils captain Zach Parise.
Parise is the type of scorer that would be coveted by almost any team. In the six full seasons he has played in the NHL, he has five seasons where he has scored 30 or more goals and 60 or more points. The only season he failed to hit those numbers was his rookie year.
Parise's best season was 2008-09 when he scored 45 goals and put up 94 points. The 94 points stand as a Devils team record for scoring in a single season.
There was a great deal of talk that the Devils would move Parise at the trade deadline, but with the playoffs in sight the team decided to risk losing Parise to unrestricted free agency in order to make a run at the Stanley Cup.
Parise has made it clear that one of the goals of his next contract is to sign with a team that will give him a chance at a Cup.
Let's take a look at the teams that will make a concerted effort to sign Parise if he becomes an unrestricted free agent on July 1.
Keep Reading

New Jersey Devils: Like this team?