3 Young Studs Baltimore Orioles Need to Lock Up Now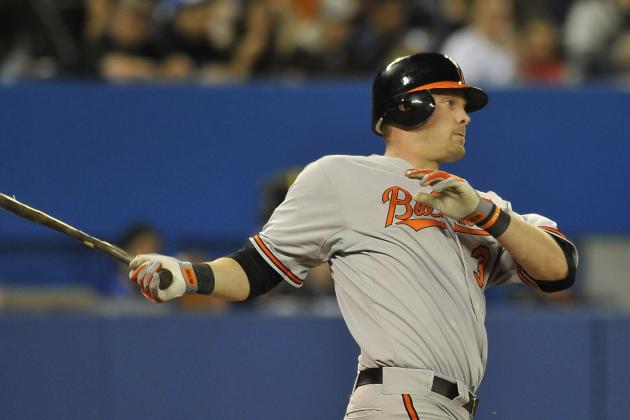 Brad White/Getty Images

Despite leading the division at the moment, the Orioles are not contenders this year. They continue to get better, however, and they are on the rise. Part of that is the talent that has been developed over the last few years, and the Orioles may want to start locking those guys up before they have a chance to leave.
The Orioles haven't handed out a ton of extensions to their younger players in the last few years, but there are some that stand out from Andy MacPhail's time as the President of Baseball Operations: Brian Roberts' four-year/$40 million deal, Nick Markakis' six-year/$66 million deal and J.J. Hardy's three-year/$22 million deal.
These three deals show the pros and cons associated with an extension. Extensions are very risky. Roberts was a big part of the Orioles and the community in Baltimore, but he has been injured for three years of the deal. Markakis and Hardy's deals look better because they have been contributing.
Here are the three players that the Orioles should lock up and a couple that are working their way to becoming keys to the future.
Begin Slideshow

»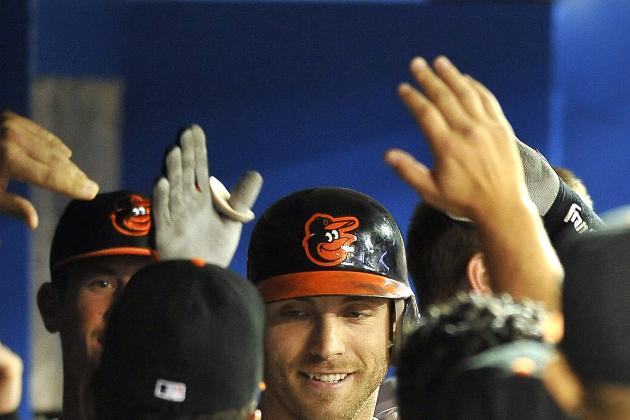 Brad White/Getty Images

Nolan Reimold is finally back to the starting left field job after fighting his way back from the Achilles injury that spoiled his bid for Rookie of the Year in 2009, and he is looking pretty good.
There were some that thought Reimold could be a 40-home run threat, and he is showing signs that it may not be a lofty expectation. Already in the season, Reimold has hit four home runs, tying him for the team lead. He is also hitting .341 in the early goings.
The sample size is small, but Reimold is a great offensive player. He looked like he was going to complete in the Orioles outfield for the long-term when he rocked the league in 2009, and he's got the chance to show his skills again this year.
If Reimold keeps up his offense, he could be in line for a new deal.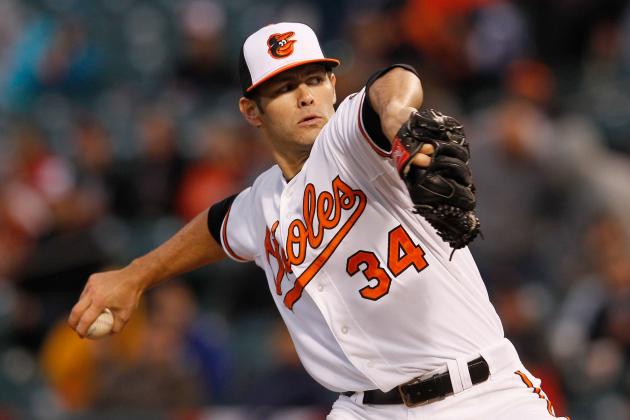 Rob Carr/Getty Images

When I read this article from Fox Sports' Jon Paul Morosi, I was annoyed. He was really hard on Arrieta and Hunter and didn't seem to think either of them could improve on their rough seasons. He's wrong.
With his bone spur removed, Jake Arrieta has come out looking like the ace that the Orioles need him to be. He started the season with one of the best Opening Day starts in Orioles history and has kept the Orioles in both of his other starts.
There are two things I see in Arrieta's game that make me think he can keep this up: endurance and control.
Arrieta has pitched at least 6.2 innings in all three of his starts, which is vital to the Orioles. The bullpen lacks a long man, so the starters need to get deep in games. The Orioles need Arrieta to pitch 200 innings this year, especially since Jeremy Guthrie is the only guy that's accomplished that feat recently, and he is in Colorado.
The second aspect making Arrieta great is his control. Arrieta's K:BB is a whopping 4.00, which is exactly what Dan Duquette is looking for.
Arrieta is another case where a short sample size doesn't mean consistency, so again, we'll have to wait and see how he fares.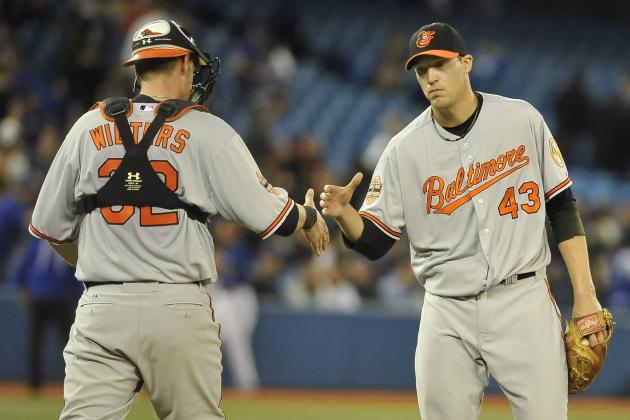 Brad White/Getty Images

This is the lock part of the extension series because Jim Johnson has been a stud at the back end of the Orioles bullpen.
Johnson was a workhorse in 2011, pitching 91 innings out of the bullpen and maintaining just a 2.67 ERA. He became the closer at the end of the year and shut teams down in September. He's now in the job to start the season and is a perfect 5-for-5 in saves thus far, which leads the majors.
It doesn't matter how the Orioles choose to use Johnson, he needs to be on the team in the future. This is the pitching force that the Orioles haven't seen since Chris Ray was closing before his Tommy John surgery.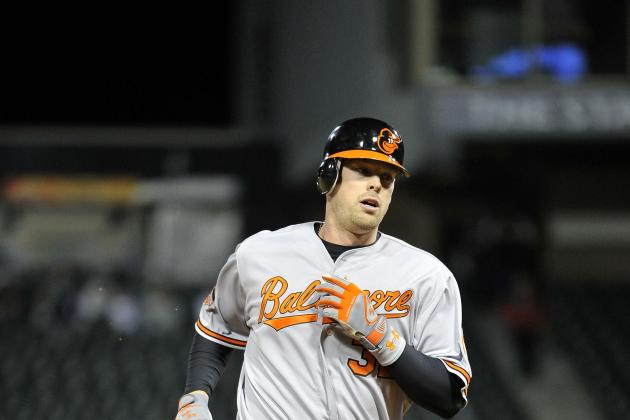 Brian Kersey/Getty Images

The Orioles have a big problem with Matt Wieters because he is just too good. It's a good problem to have, but locking him up long-term is going to be very difficult because his agent is Scott Boras.
Wieters is everything a good catcher should be: a great hitter, a pitching staff leader and a phenomenal fielder. He won a Gold Glove and was an All-Star in 2011 and that's just the beginning. He's one of the best fielding catchers in a long time.
Last week, Matt Lindstrom threw a fastball when Wieters was expecting a curve. Wieters made an unnatural adjustment to not only catch the ball, but also to frame it and get a called strike three.
His offense was the biggest hole in his game, but he has exploded to start the year. Wieters is walking more and is picking his pitches better. His power has been on full force, and he was the spark that ignited the fierce comeback in Chicago on Monday night.
Wieters will be extremely difficult to lock up early, but he's worth the money. This is a franchise player.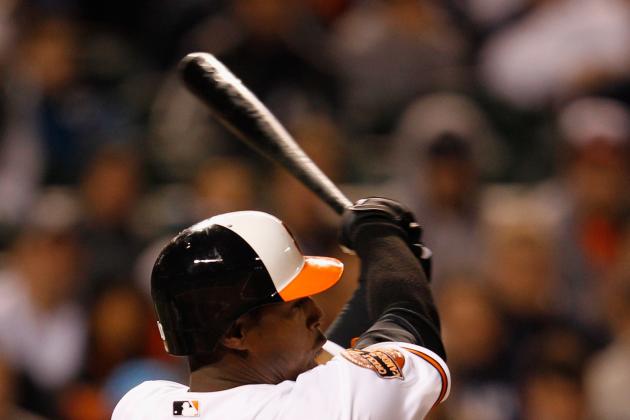 Rob Carr/Getty Images

Adam Jones has become the leader of the Orioles, and he needs to stay on this team. Many have speculated that he could be traded, but the Orioles need him for the long haul.
The biggest change from 2011 to 2012 has been that Jones is stealing bases. He stole 12, a career-high, in 2011, but already has three steals in 11 games in 2012. He even stole third base once this season. Speed has been the only tool that Jones has yet to take full advantage of.
The gripe about Jones is his patience. He swings at bad pitches, and it has shown this year already with nine strikeouts to just one walk. That said, Jones has hit so well that it hasn't mattered just yet.
With his incredible offense and defense, Jones is becoming one of the league's best centerfielders. The Orioles need him patrolling center for the future if they want to contend.