WWE: Can Daniel Bryan and Sheamus Succeed on the Same Brand?
April 17, 2012

Gallo Images/Getty Images
Daniel Bryan deserves to be the heavyweight champion of the SmackDown brand. Until he proves otherwise, he deserves to be The Man of his brand in the same style as Ric Flair.
I don't simply believe this. I take it as truth.
In case you haven't paid close attention to what is going on, we are in one of the biggest hard sells in WWE history with Sheamus.
Consider these heavy-handed pushes on the part of WWE:
Sheamus defeats Daniel Bryan in 18 seconds at WrestleMania 28 with the Brogue Kick
Sheamus is levied "the biggest fine in WWE history" after leveling a referee with the Brogue Kick
The man who levied the fine was John Laurinaitis
Sheamus is teamed with Mean Gene Okerlund, a man reminiscent of an '80s Hulk Hogan
Consider the words from a marketing standpoint.
Record-breaking title win; record-breaking fine. Everything with Sheamus right now is record-breaking. That is hard selling. When your antagonist is John Laurinaitis, and your partner is Mean Gene Okerlund—in the same night, no less—that is hard selling.
That would all be fine and well if WWE needed a world champion on SmackDown. But the truth is, they had one—better than Sheamus—with a more genuine ground swell.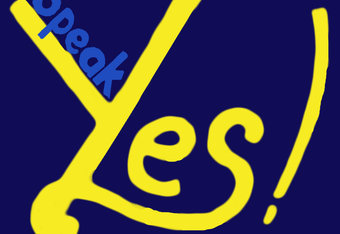 This has nothing to do with who is face and who is heel.
The outcry against WWE was regarding the decision to put Sheamus over Daniel Bryan in 18 seconds. The outcry was against changing directions when things were going well.
And as equally hard as WWE is selling Sheamus, they are attempting to manipulate the Yes! chant.
It started with the Daniel Bryan character accusing us of mocking him with the chant, which is a stretch in itself. Then came the rapid-fire dumping and verbal abuse of AJ Lee, a lecture from Roddy Piper, and Jerry Lawler practically telling us that the word Yes! is now yucky and may have cooties.
This is a hard sell against Daniel Bryan. In a way, it may work. Sheamus is being sold to the children and casual followers of WWE. These are the fans who can be persuaded by fake-money fines, and Michael Cole and Jerry Lawler-led commentary.
So Sheamus is receiving the hero push, and WWE needs to keep Daniel Bryan hated.
Fine.
But do they realize that is not the issue?
On WWE RAW, fans again chanted Yes! throughout the night and cheered Daniel Bryan throughout his match with Kofi Kingston.
Yet, they did something funny.
They stopped cheering him when he did the heel thing, when he applied the Yes! Lock after the match. They cheered Sheamus when he made the save. But, as soon as that sequence ended, they were cheering Daniel Bryan and jeering Sheamus' music.
You know why?
Because fans don't care if Daniel Bryan is face or heel!
What is happening is an almost unmatched outpouring of support for the quality and style that Daniel Bryan brings to the top of the SmackDown brand. And that is the problem: the quality and style of Daniel Bryan is very different from the quality and style brought by Sheamus.
It reminds me of WCW in 1994, when Hulk Hogan came in to challenge Ric Flair. The plan—for Hulk Hogan to become champion and trade the belt with Ric Flair—turned into Hulk Hogan beating Ric Flair for the belt in the summer and retiring Ric Flair at Halloween Havoc, which led to a sad and pathetic program between Hulk Hogan and his buddy Brutus Beefcake.
The problem was greater than what it seemed back then.
Styles go beyond in-ring performance. It is difficult to book Hulk Hogan or Sheamus on a pre-planned and pre-packaged Monster Face push if they have to wrestle someone who will make the focus about wrestling.
I've said this before: Daniel Bryan is the closest thing we have to Ric Flair in WWE right now. It seems unlikely at first glance, but his confidence, his way with women on-screen, and his ability to elevate challengers makes us want to sit down and pay attention.
Or—as many have done—to stand up and protest.
The problem is Sheamus can't have a Monster world title run at the same time and on the same brand as Daniel Bryan, as he has a Ric Flair world title run.
Something has to give, and I just hope it isn't Daniel Bryan's opportunities.
The match between Daniel Bryan and Sheamus at WWE Extreme Rules is going to matter. It will matter for the potential of the long-awaited title match, but it will also matter because WWE is setting a direction.
Once upon a time, one brand was enough. Now we have two, and it still is not enough.
Not when the creative will of the WWE is running full-speed into the consistent, outspoken will of the people.