WWE Rumors: Steve Austin, the Rock and SmackDown Spoilers
April 18, 2012
It is interesting to look at the two different personalities battling in the main event of Extreme Rules. 
Brock Lesnar is the cocky, brash heel who really doesn't care what you think. He said as much in the promo that aired on Monday, but that was definitely not an act. He really believes that. This isn't anything more than business. 
John Cena is the smiling face of the franchise who wants to be loved by everyone but understands why the boo birds rain down on him. It should make for a strong environment in Chicago on April 29. 
In the meantime, here is the latest news and notes from WWE to get you through the day and hopefully excite you for what could be on the horizon. 
Steve Austin Keeps Teasing Matches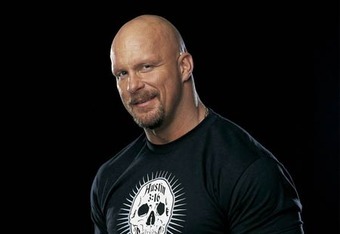 The great mystery surrounding next year's WrestleMania is what big star WWE will bring back to build the show around. The first name everyone mentions is Steve Austin, who keeps saying in interviews that he is healthy enough to do it if the right scenario presents itself.  
Question on Everybody's Mind
What is the right scenario?
Our Take
More than anything, Austin is going to need a feud that will make money and the right opponent. The obvious name would be CM Punk, simply because he has been lobbying and working for a match with Austin for years. 
Hype Meter
5 out of 5 Stunners
The only concern I have about CM Punk getting the match with Austin is if WWE sees him as a big enough star to headline with him. Punk has drastically improved his stock, but ultimately Vince McMahon has final say, and that means anything could happen.  
Deeper Dive
Steve Austin Interview (via Zoo Magazine) 
The Rock Getting his own Reality Show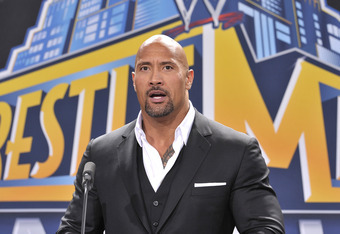 Michael N. Todaro/Getty Images
As part of his journey to take over the world, Rock is going to be producing and appearing on a new reality television series to find "the next great hero." You know, because Rock is an action hero in all his movies.  
Question on Everybody's Mind
Is Rock going to have enough time to work another match? 
Our Take
I don't know how he does it, but Rock manages to squeeze so many things in to such a tight window that I am convinced he either is a superhero or he does not need to sleep at all. He's probably all jacked up on Mountain Dew. 
Hype Meter
5 out of 5 Reality Shows
While there was talk of Rock producing a wrestling show for NBC, this is yet another sign that Hollywood loves Rock. His film resume has had its ups and downs, but he is starting to find his niche as an actor.  
Deeper Dive
Dwayne Johnson's Reality Show (via Variety) 
The Miz Believes Patience is a Virtue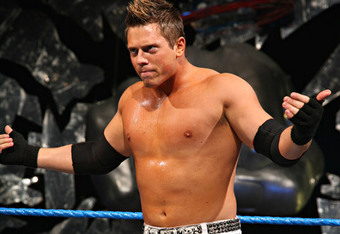 If your career is anything like Miz's, it might be time to take a look at your standing. Still, the former WWE champion is keeping a positive outlook. Here is what he told fans via Twitter who asked why he wasn't on Raw this week: 
Mizfits, like GNR once sang "All we need is just a little Patience" RT @MomoFallah: @WWE Why @mikethemiz wasn't on #Raw tonight #WeWantMiz

— The Miz (@mikethemiz) April 17, 2012
Question on Everybody's Mind
Is Miz living in loser denial? 
Our Take
Either that, or he really thinks there is going to be some grand plan to put him back in the spotlight. This poor guy has fallen on hard times since being in the main event at WrestleMania 27.  
Hype Meter
4 out of 5 Faux-Hawk Haircuts
WWE should actually consider keeping Miz off television for a few months before bringing him back as a babyface. The heel persona just doesn't work for him—either because he isn't believable in the role or it has run its course.  
Deeper Dive
More On The Miz's Comments (via B/R) 
***WARNING: THE FOLLOWING SECTION CONTAINS SPOILERS FOR THIS WEEK'S SMACKDOWN. IF YOU DON'T WANT TO KNOW WHAT HAPPENED, SKIP IT RIGHT NOW.

The Youth Revolution Begins on SmackDown
We have heard rumors and vignettes about some new stars coming to the blue brand, and it finally happened this week. Three in-ring debuts—Titus O'Neal, Darren Young and Ryback—took place. Technically, Skip Sheffield was just repackaged as Ryback and has worked a few shows before this one.  
Question on Everybody's Mind
What does this mean for SmackDown? 
Our Take
We are going to try and stay positive for now, but it is hard to say because Vince McMahon is so fickle. He could push these guys for a month, then forget they ever exist right after that.  
Hype Meter
5 out of 5 Under-the-Radar Debuts
WWE needs to start filling out its roster with stars who can work and have a chance to get over, because the current talent pool has been held down so long it will be hard for anyone to take them seriously. Let's hope something good comes from these debuts.  
Deeper Dive
SmackDown Spoilers (via NoDQ)
Check back for more on the WWE as it comes, and check out Bleacher Report's Wrestling Page to get your fill of the WWE. For more WWE talk, check out Ring Rust Radio for all of the hot topics you just can't miss.