WWE: Does Not Having a Draft Next Week Mean No More Brand Separation?
April 17, 2012

During Monday Night Raw, the WWE announced that there would be a three-hour special next week on April 23. There has been so much speculation by the fans that this night was going to be dedicated to the draft, but the WWE made no mention of it. 
The draft happens every year, and it usually occurs after WrestleMania and a week before Extreme Rules. It is very important to have a draft now because most of the feuds on each show have gotten stale. There are superstars on both shows that are slowly falling off the face of the planet, and if they were moved to the opposite show, they would get the proper exposure. 
For example, the Miz and Cody Rhodes would be a perfect swap because the "Awesome One" is lost in the shuffle on Raw and the "Dashing One" is in line for a huge push with the company's top show. If there is no draft, a switch like this won't happen, and the WWE programming might be staler than a bag of open tortilla chips left out in the sun for three weeks. 
Unless, however, the brand separation is coming to an end and there is no need for a draft anymore.
This would be an ideal situation for everyone involved with the WWE. For starters, there will plenty of different feuds that could constantly change without the question of who is on what brand.
Different types of tag teams would form and that division might come back to life. Last night on Raw was the first time we have seen the tag team champions on live television in a while. If you did not follow anything about wrestling on the Internet or if you were a casual fan, you wouldn't even know there were tag team champions.
That's not how it is supposed to be, and maybe if there are two shows with one group of superstars on both, there will be more opportunity to put teams together and finally legitimize the tag team division again. 
Even the divas division might grow a bit more with a larger group of divas on both shows. This division was a big part of the Attitude Era and why it had a lot of success. 
The fans are growing sick and tired of watching Kelly Kelly face Beth Phoenix on Raw every other week. It seems like the WWE creative team just throws divas in the ring together and waits for something to stick. That's not how it should work, and the divas division should come back to life again. 
By uniting the two brands together, the championships will gain even more legitimacy. There will only be one belt to compete with and plenty more competitors. Instead of having three rematches at three consecutive pay-per-views, there could be one rematch and a different feud after that because of the talent pool. 
With some of the high talent outside of the one belt's picture, they could either form tag team groups or fight for the lower belts. That would bring even more legitimacy to either of those two belts because a top name is holding them. 
As good as the draft is for the WWE, ending brand separation would be great for a company that needs to bring back old stars to make it enjoyable again. This company is heading for a downfall if they continue this formula, and the only way to fix it is to end the separation, develop more feuds and to stop pushing the tag teams and divas aside.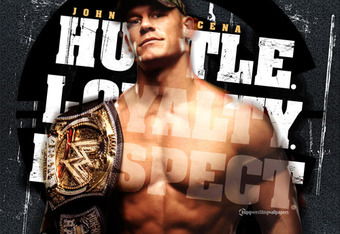 Imagine what this would do for Smackdown. Without brand separation, John Cena could be on Friday nights continuing his feud with whoever he is feuding with. Not only will Cena be on the show consistently, but so will CM Punk and Chris Jericho. The talented group of technical wrestlers, and some of the IWC's favorites, would also show up on Raw as well. 
There are plenty of wrestling fans that only watch one show because of a group of superstars. However, if those superstars are on both shows, these fans might tune in both nights to catch what their favorite superstar is doing. 
If there is no draft next week or in the near future, brand unification may be near. Let's hope for the sake of current WWE programming that either a draft happens very soon, or if not, hopefully brand separation will finally come to an end. 
Sammy Sucu is a Featured Columnist for the WWE. Sammy also writes for the NFL, the Minnesota Vikings and the Los Angeles Lakers. You can also follow him on Twitter.