10 Young MLB Stars Who Could Be Next to Sign Big Extensions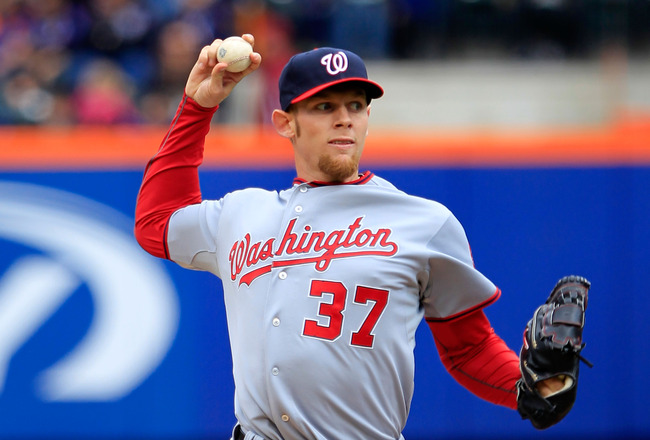 Chris Trotman/Getty Images
MLB teams have been signing a number of their young stars to long-term extensions recently.
The Tampa Bay Rays did it with Matt Moore, and the San Francisco Giants recently signed Madison Bumgarner to a five-year extension. Other players such as Jon Niese and Carlos Santana have recently inked extensions as well.
When teams recognize that they have a player who could be a superstar, they want to sign him to a deal that covers his arbitration years and potentially buys out some of his free-agency years.
These deals seem like they are becoming a trend. Teams want to keep their homegrown talent, and this is a way to do it.
It is possible that we will see a number of young MLB stars sign extensions with their teams over the next year or two.
Giancarlo Stanton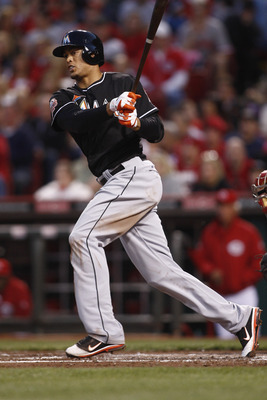 John Grieshop/Getty Images
The Miami Marlins showed that they were not afraid to spend money this winter after they went out and signed Jose Reyes and Mark Buehrle.
Now, they could look to give a big deal to one of their own stars.
Steve Slowinski of FanGraphs believes that the Marlins can afford to sign Giancarlo Stanton to an extension even after all of the money they have spent.
Stanton is looking like one of the game's premier power hitters, and the Marlins would certainly like to keep him around for a long time.
Brett Lawrie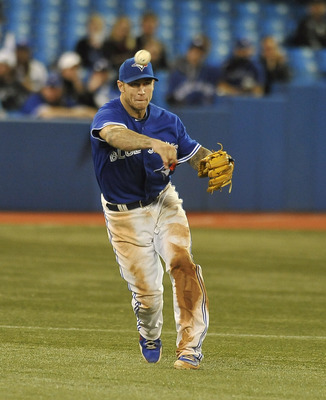 Brad White/Getty Images
As a 21-year-old, Brett Lawrie's career got off to a hot start with the Toronto Blue Jays in 2011, as he hit .293 with nine home runs in 43 games.
He has continued to perform well in the early part of the 2012 season.
Toronto will likely want to see a little bit more of what Lawrie can do at the major league level before it considers giving him an extension, but the Blue Jays could begin to seriously think about it toward the end of this year.
Signing Lawrie to an extension sooner rather than later will allow the Blue Jays to keep him at a discounted rate.
Stephen Strasburg
Greg Fiume/Getty Images
After he was drafted by the Washington Nationals, Stephen Strasburg signed a major league contract, so he is already getting paid more than other players with the same amount of experience.
Strasburg has yet to pitch for a full season, but he has looked absolutely dominant when he has been on the mound.
The Nationals just signed Ryan Zimmerman to a six-year extension, and they could look into giving Strasburg a long-term extension to ensure that their core will be around for a while.
Desmond Jennings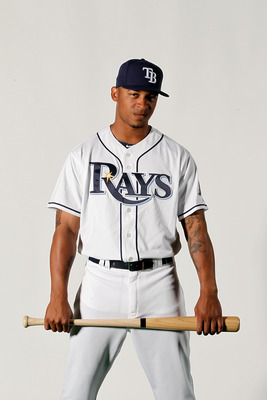 Jonathan Ferrey/Getty Images
The Tampa Bay Rays have been active when it comes to signing budding young stars with little service time to extensions.
Evan Longoria got his extension after about a week in the majors, and Matt Moore recently got an extension after he made a few starts in the majors in 2011.
The economics of these extensions make a lot of sense for a team like the Rays. Desmond Jennings could be the next player that the Rays look to sign to a long-term extension.
Mat Latos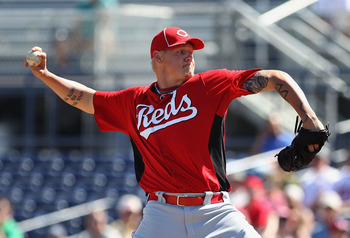 Christian Petersen/Getty Images
This winter, the Cincinnati Reds sent a big package of prospects to the San Diego Padres in order to acquire Mat Latos to improve their rotation.
He is the type of pitcher that can be at the top of their rotation for years.
Joey Votto and Brandon Phillips have both gotten extensions from the Reds this year, which shows that the team likes to keep its best players wearing a Reds uniform.
With Jay Bruce already signed until at least 2016, Latos may be the next player that the Reds extend.
Neftali Feliz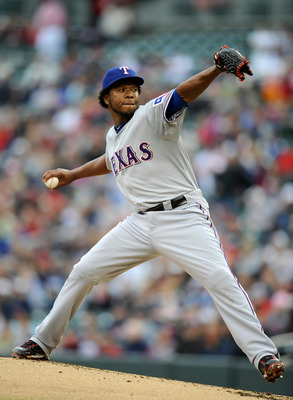 Hannah Foslien/Getty Images
In the early going, it appears as if the Texas Rangers' decision to move Neftali Feliz into their starting rotation was a good one.
He looks like he could be a key part of the Rangers rotation for years.
Feliz is on track to become a free agent in 2016, when he will be just 28 years old. The Rangers should try to sign him to an extension so they can have Feliz under contract during his prime.
Justin Masterson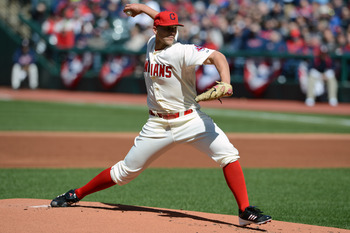 Jason Miller/Getty Images
Justin Masterson looked like he was finally able to figure things out and begin to live up to his potential with the Cleveland Indians in 2012.
Masterson does not become a free agent until at least 2015, but the Indians have taken note of his abilities.
According to Jordan Bastian of MLB.com, the team met with his agents to talk about an extension. While the two sides did not agree to anything, talks will certainly continue.
Ike Davis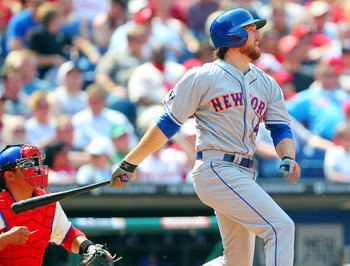 Rich Schultz/Getty Images
The New York Mets have already signed one of their young stars, Jon Niese, to an extension this year, and they could now turn their attention to trying to get Ike Davis to sign an extension.
Davis will be a key part of the team's nucleus for years to come, and he could be a cornerstone at first base for the Mets.
David Wright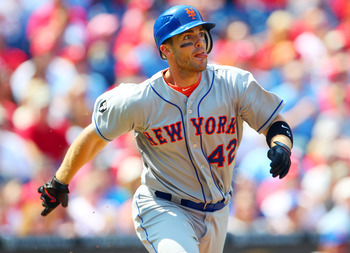 Rich Schultz/Getty Images
Believe it or not, the 2012 season marks the ninth year that David Wright has played with the New York Mets.
He has a team option for the 2013 season, and after that he can become a free agent.
The New York Mets will likely do everything that they can to make sure that Wright stays in Queens. Andy Martino of the Daily News has noted that the two sides have not yet begun to talk about an extension.
If Wright is able to stay healthy, that will likely change very quickly.
David Price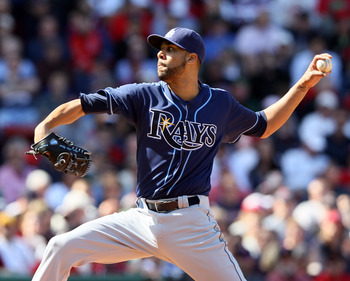 Elsa/Getty Images
A number of young Tampa Bay Rays have signed contract extensions in recent years, but the team has not locked up one of the top pitchers on its staff.
After Rays manager Joe Maddon got a contract extension this winter, David Price noted that he would be interested in signing one himself, according to the Tampa Bay Times (via Hardball Talk).
Tampa Bay would be wise to sign Price to an extension sooner rather than later, because he will get expensive during arbitration.
Keep Reading