Kansas Basketball: A Quick Look at the Jayhawks' 2012 Recruiting Class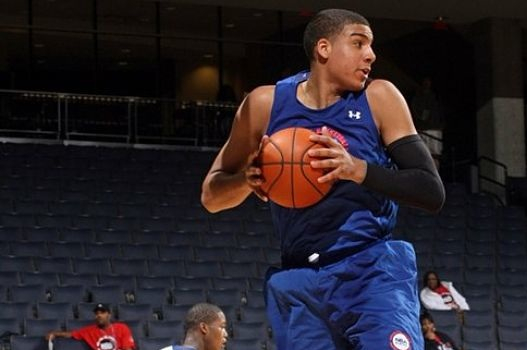 Landen Lucas, Courtesy of fivestarbasketball.com
The Kansas basketball team is coming off of an unpredictable season, in which it finished in second place in the NCAA tournament.
The Jayhawks defied the questions regarding their ability to dominate the Big 12 again by winning the conference regular-season title for the eighth straight year.
However, head coach Bill Self is looking to replace Player of the Year candidate Thomas Robinson and Tyshawn Taylor, who will enter the NBA draft this June.
The following is a quick look at the incoming Jayhawks recruiting class, currently ranked No. 11 by ESPN.
Note: All ratings are from ESPN.com Recruiting Nation.
Begin Slideshow

»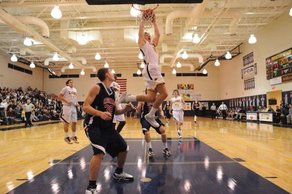 Zach Peters dunking, courtesy of ljworld.com
Height: 6'9''
Weight: 240 lbs
Rating: 3 stars, No. 27 at position
Other Notable Interested Schools: North Carolina and Texas
Analysis
The biggest upside for Zach Peters is his strength. He is a strong power forward that can get low in the post and battle his way to the basket for either the score or the rebound. He is continuing to define his post moves and his ability to drive the lane, most recently adding the skill to run with either hand.
He is a good shooter and has been pegged with a 17-foot range. However, he will look to either rush the backboard or use his hook shot first.
Peters does have some ball-handling issues and can find himself in traveling trouble, due to the fact that he has a tendency to run too fast at points.
This addition will help head coach Bill Self add depth to the power forward position, possibly allowing for Peters to start in the coming years.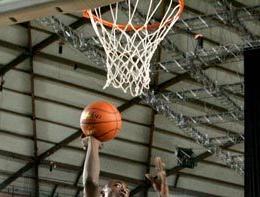 Anrio Adams goes to the basket, courtesy of seattletimes.com
Height: 6'3''
Weight: 175 lbs
Rating: 3 stars, No. 26 at position
Other Notable Interested Schools: Arizona, Washington and Gonzaga
Analysis
There is no doubt that Anrio Adams is a good shooter. He has the ability to light it up from the arc or sink quick jump shots off the dribble. However, his range has been inconsistent.
The problem is that he has a shoot-first mentality, which causes him to force shots and not find the better option among his teammates. He can put up points, but finds himself turning the ball over or wasting possessions far too often.
Adams is going to have to adapt to the team mentality if he is going to mature as both a player and a teammate at the college level.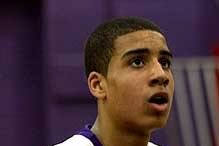 Courtesy of pointguardu.com
Height: 6'8''
Weight: 220 lbs
Rating: 4 stars, No. 20 at position
Other Notable Interested Schools: Stanford, Washington, California and Tennessee
Analysis
Scouts have noticed that Landen Lucas has continued to increase his stock due to his ability to pack on muscle. He is consistently adding strength to his long frame, making him one of the most interesting prospects coming in.
His ball handling in the paint is fantastic, which he combines with excellent footwork to be one of the most dangerous post scorers in the class.
His quickness has taken a hit, however, with his added strength. As a result, his vertical and reaction time has decreased, which has impacted his defending ability.
It might be a little early to say, but Lucas could play as a sixth man early on and develop into a Thomas Robinson-esque power forward in the future.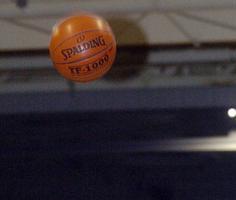 Courtesy of wickedlocal.com
Height: 6'6''
Weight: 195 lbs
Rating: 4 stars, No. 11 at position
Other Notable Interested Schools: Georgetown, Texas, Cincinnati and North Carolina State
Analysis
The interesting aspect of Andrew White is that he can play as both a shooting guard and a small forward.
His shooting range continues to grow and his ability to play from the wing is good. His height is going to be his biggest drawback at the forward position, as taller defenders might be able to suffocate him on the floor and force the pass, missed shot or turnover.
He can make up for this with his athletic ability and vertical, but needs to improve those ranges as well.
His statistics took a hit in the summer of 2010, causing some to question his season-long confidence; but he has regained his abilities and should develop nicely at the college level.
Courtesy of kcprephoops.wordpress.com
Height: 6'8''
Weight: 220 lbs
Rating: 4 stars, No. 9 at position
Other Notable Interested Schools: Kentucky, Kansas State and Wichita State
Analysis
Perry Ellis is the marquee recruit for Bill Self in this year's recruiting class.
The McDonald's All-American is a very mature power forward in the strictest sense of the position. He is strong and can play in the paint as well as anyone, but his ability does falter after 15 feet.
That said, he will need to define his set of post moves and not rely too much on facing up to the basket when he does have the ball.
He has a great understanding of the game and good ball-handling skills and should only get better with time. Ellis will develop into a very good player next season as he plays with center Jeff Withey.