NBA Free Agency 2012: Breaking Down Best Landing Spots for JaVale McGee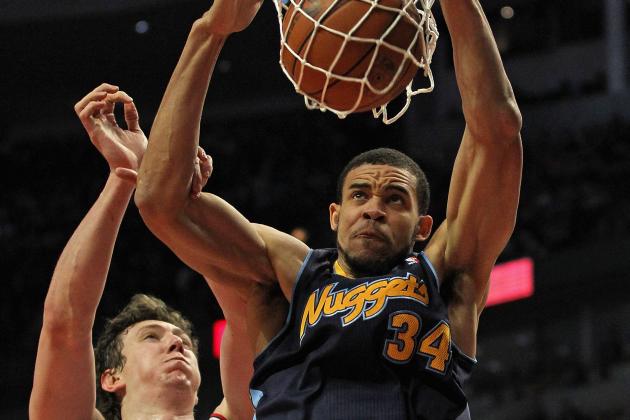 Jonathan Daniel/Getty Images

JaVale McGee is a mystery man.
At once, he's springing to life, blocking shots authoritatively and taking the ball to the rack aggressively.
Look again and McGee is making bone-headed mistakes, getting lost on the court and committing silly fouls.
He's constantly inconsistent, a headshaking trait because he shows flashes of brilliance.
The 24-year-old possesses an insane innate ability to fly high into the sky.
You may remember him from the 2011 Slam Dunk Contest; he regularly puts together poster poses as he throws down dunks ferociously.
Of course, his combination of the height of a true seven-footer and those unbelievable ups makes him a prime target for alley-oops and he also climbs the ladder for rebounds.
And his post game—while still very raw—is underrated. McGee understands how to spin off opponents and throw down slams or throw the ball off the glass for two.
His wildly long arms makes him a force to be reckoned with on the defensive end and when he gets his big mitts on the ball, he's good at deflecting it to teammates rather than batting it into the crowd.
Plus, he runs the floor very well for a big man, out-pacing his opposing player on nearly every night.
Of course, all of these strengths only come in short bursts as he still hasn't figured out how to put together all of his skills into a consistently efficient game.
Still, with height, athletic ability and a great deal of potential, a ton of teams could be in the market for McGee, even with the high price ($14 million per year) he wants.
This list profiles the teams that could be in the mix for McGee in 2012 free agency, if the Nuggets don't re-sign him first.
Begin Slideshow

»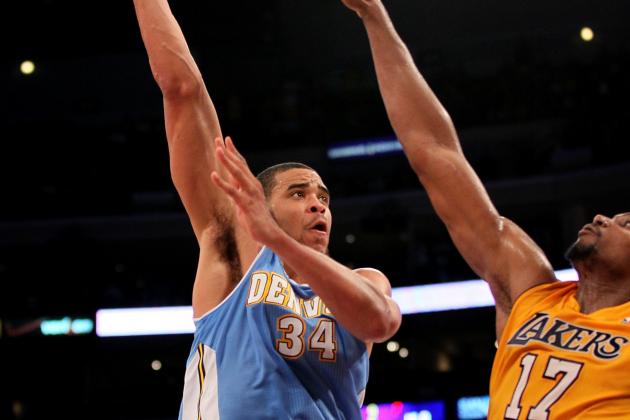 Stephen Dunn/Getty Images

Marcus Camby, in his 16th year in the league, is still playing solid basketball.
But when the "Camby man's" deal comes off the books next year, $12.9 million in all, the Rockets will likely rejoice.
In fact, they're set up to be nearly $30 million under the cap next year.
That comes before some team options that loom, but Houston is set up to sign nearly anyone.
McGee could be a player that peaks their interest too.
He plays much like Camby; wirey, chasing after the ball and swatting it into the night. He's certainly a presence down low on defense, and he can score too.
The Rockets will have a young team, they may have interest in a young center to build with the rest of the squad and McGee would fit the bill.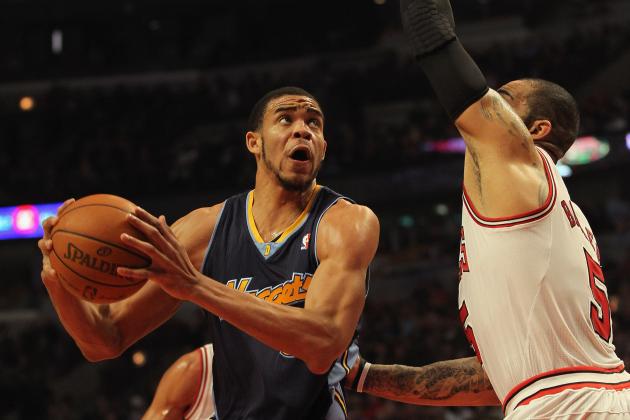 Jonathan Daniel/Getty Images

Like Houston, New Orleans will be a great deal under the cap next year, in the $20-plus million range.
With Chris Kaman's deal ending this season, the Hornets could be left without a starting center.
That's where McGee comes in.
New Orleans is a franchise in trouble, but bringing in a player like McGee, whose exciting plays are worth admission alone on some nights, would at least put butts in the seats.
And unlike the other situations listed, McGee could learn from some veterans at the position in Emeka Okafor and Jason Smith in the Big Easy, which could make turning that potential into positive play even easier.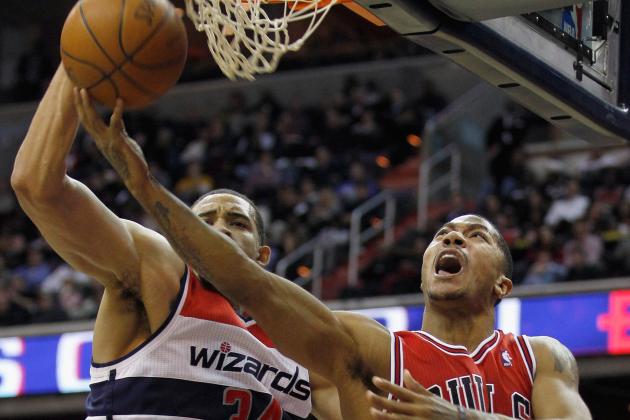 Rob Carr/Getty Images
McGee blocking Derrick Rose earlier this year.
While Portland has a full compliment of players this year, they'll be in dire need of bodies in 2012-13.
Specifically, the Blazers need big men, with LaMarcus Aldridge being their tallest player currently signed.
JaVale McGee could come in and not only play, but start for the Blazers, giving them possibly the most athletic frontcourt in the entire NBA.
Aldridge and McGee could run wild and sky high over opposing bigs while clogging up the paint with their size.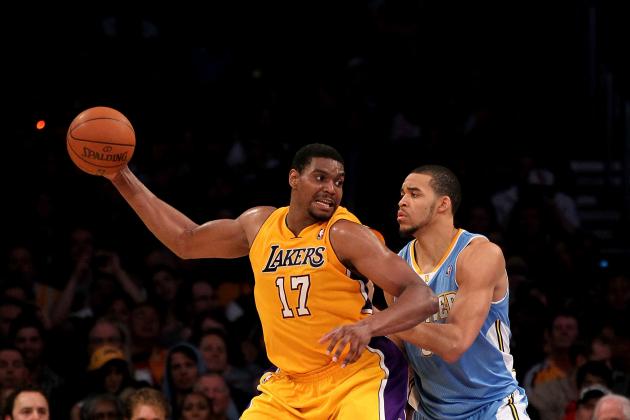 Stephen Dunn/Getty Images

The Thunder are arguably the best team in the NBA this year—their 44-16 record can attest to how dominant they've been.
Oklahoma City does their damage with depth, simply having more skilled players than other teams and outlasting them in games and series.
James Harden will almost certainly win NBA Sixth Man of the Year—he could start on a multitude of teams now—while so many others contribute to help the Thunder make noise.
One of those pieces is Nazr Mohammed, who will become a free agent this summer. If he does, the Thunder will need a new backup center, and McGee could be the man.
Of course, as a backup, he wouldn't get near the double-digit payday per year he desires, but maybe playing with one of the top teams in the Association—and therefore a shot at a title—would be enough to lure McGee to Oklahoma.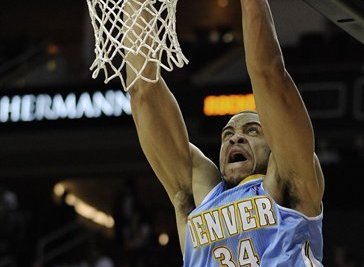 The team most likely to land McGee is Denver, since they can make him a restricted free agent with a $3.5 million qualifying offer, meaning the team can match any other franchise's offer.
McGee's played well for the Nuggets, at 9.5 points and 6.4 rebounds per in only 21 minutes, but not nearly well enough to rationalize paying the man $10 million per year, let alone $14 million.
The Nuggs have many big men nowadays, in Timofey Mozgov, Kosta Koufos, Al Harrington, Kenneth Faried, Chris Andersen and McGee, meaning letting him go could be somewhat easy to do from a personnel standpoint.
But would Masai Ujiri be able to look at himself in the mirror if he ends up trading away Nene for nothing?
Rob Carr/Getty Images

In the end, there are a great deal more suitors that will be looking to land the services of this athletic, young seven-footer and it's hard to say for sure where he'll go.
So, where else could he go?
Discuss.
Rich Kurtzman is a freelance journalist actively seeking a career in journalism. Along with being your Denver Nuggets Featured Columnist, Rich is the Denver Broncos and CSU Rams Examiner and Kurtzman also writes for Blake Street Bulletin, Stadium Journey and Mile High Hoops.
Follow Rich on twitter for breaking news, need-to-know retweets and interesting insight on the Rams and everything Colorado sports related.
Follow Rich on facebook to links to all his pieces and breaking news.