Boston Bruins: Why They Will Repeat as Stanley Cup Champions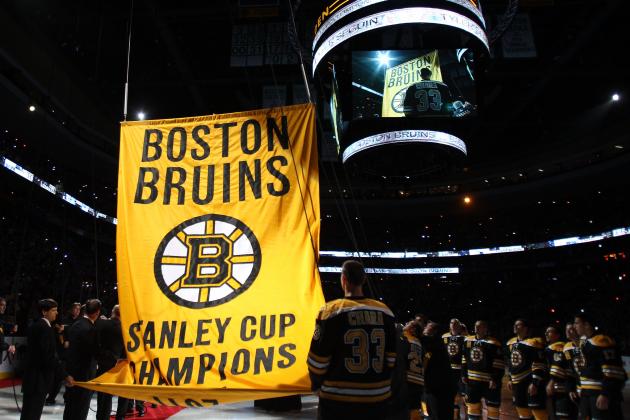 Elsa/Getty Images

Repeating as champions may be the toughest thing to do in all of sports.
It takes an incredible amount of talent and luck to make it to the promised land again, not to mention the sheer endurance to make it through another Cup run in the NHL.
The Boston Bruins have already begun their title defense against the Washington Capitals and have many of their core players back from a season ago.
The Bruins are once again a top team in the NHL with a good chance of making another deep run. Here are four reasons Boston will repeat this season.
Begin Slideshow

»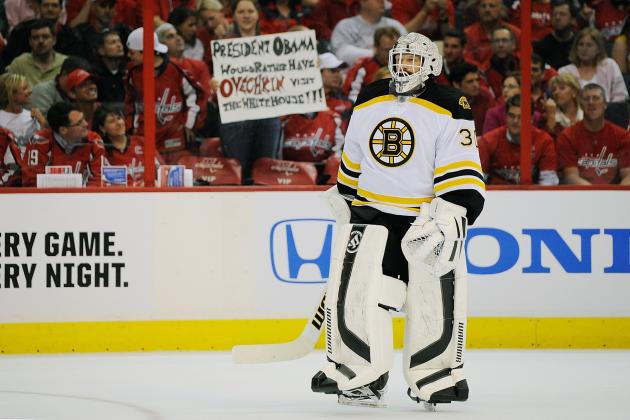 Patrick McDermott/Getty Images

During the 2011 playoffs, no player on the planet was playing as well as Tim Thomas.
Now three games into Boston's title defense, Tim Thomas seems to be up to his old tricks again.
Thomas held the talented Washington Capitals lineup to just two goals in the first two games and came up with timely stops in the Bruins' 4-3 win last night to put them ahead in the series.
If Thomas can play up to his potential again this postseason, there is no question that Boston will be destined for another trip to the Stanley Cup finals.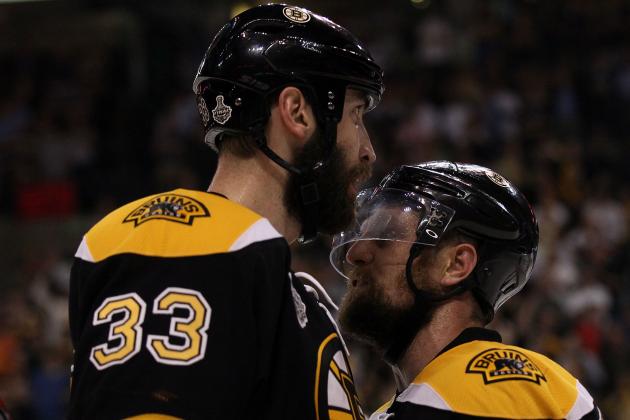 Elsa/Getty Images

There is not a more dominant defensive pairing in the postseason than Zdeno Chara and Dennis Seidenberg.
As evidenced by last season, both of these players can individually shut down top offensive players from other teams while also contributing in the offensive zone if need be.
Not only does the pair bring skill, they also bring toughness that is felt throughout the entire roster. Chara and Seidenberg set the tone physically, which wears down the opponent over the course of the series.
Although the two don't usually play together in the regular season, coach Claude Julien knows that come playoff time, no one can compete with the likes of Big Z and Seidenberg.
Bruce Bennett/Getty Images

What team knows better how to get it done in the postseason than these Boston Bruins?
A roster filled with returning Cup players, the Bruins have an edge over the competition: Stanley Cup experience.
The bottom line is the Bruins know what it takes to get where they want to be.
Tyler Seguin gained valuable playoff experience a year ago and know is a main cog in the offense. Another postseason for Brad Marchand will also pay huge dividends.
Experience can't be underestimated, especially when a team is coming off an inspiring Stanley Cup championship run.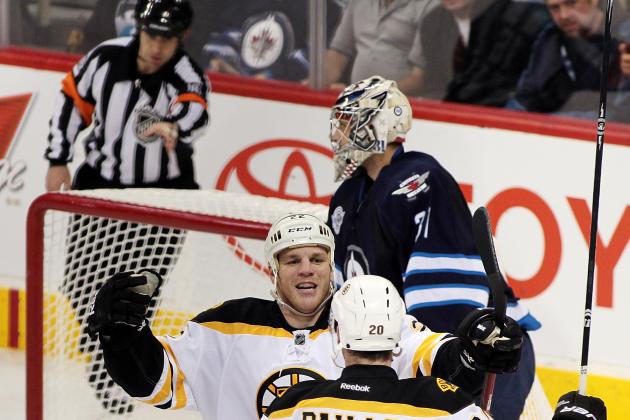 Marianne Helm/Getty Images

Perhaps no coach in the NHL relies more on his fourth line than Claude Julien with his fourth-liners.
Shawn Thornton, Daniel Paille and Gregory Campbell provide energy, toughness and timely scoring for this Bruins team.
Julien turns to this line when he thinks his team needs an emotional boost, and time and time again they deliver.
Daniel Paille contributed with a much-needed goal during last night's victory over Washington and will continue to play a huge role moving forward in the playoffs.
Gregory Campbell provides a great penalty-killing talent and is essential to the B's success to kill the opponent's man advantage.
Finally, fan-favorite Shawn Thornton provides toughness seldom equalled in the NHL and is the heart and soul of this Bruins team.