Premier League Winners and Losers: Divers, Wigan Athletic and More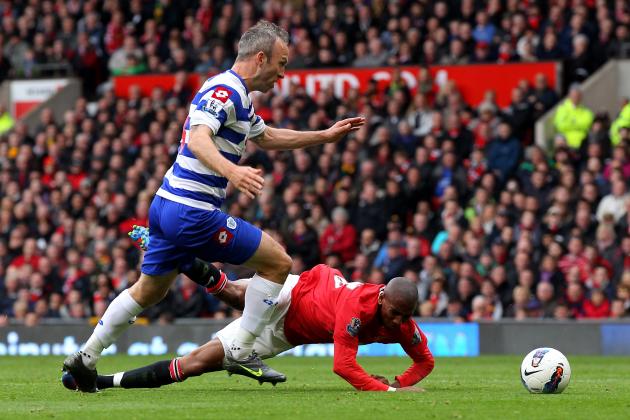 Alex Livesey/Getty Images

With only six Premier League matches this weekend, it wasn't the busiest of game weeks but it had plenty of shocks and surprises from all over the table.
Manchester City ripped the title race right back open with their 6-1 win at Norwich, while Wigan scalped yet another giant with their shock 2-1 win at Arsenal.
Whether you're following the title race, the top-four race or the relegation battle, it was certainly an exciting weekend for every Premier League fan.
Begin Slideshow

»
Matthew Lewis/Getty Images

Manchester City reacted surprisingly well to their 1-0 defeat at Arsenal, winning both of their matches and scoring a whopping 10 goals since then.
The Citizens now find themselves five points behind Manchester United, putting them in a position where the Manchester derby looming in two weeks will be crucial if they're serious about winning the title.
A win there would put Roberto Mancini's men just two points behind top spot, ready to pounce at the slightest slip up from the Red Devils.
All of a sudden, the title race is back on.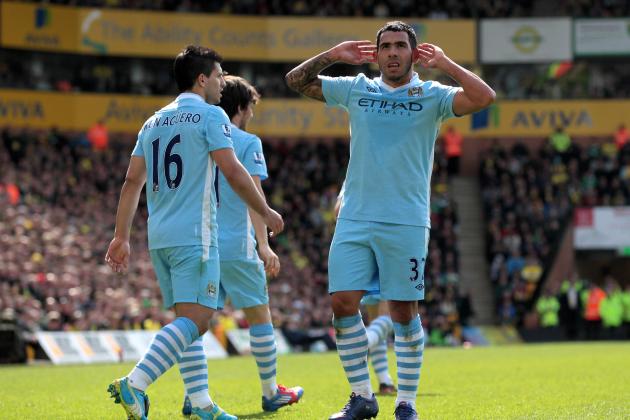 Matthew Lewis/Getty Images

Will all of the commotion and controversy surrounding Carlos Tevez this year, it seems like we all forgot just how good of a footballer he is—and he reminded us of that with his hat-trick against Norwich on Saturday.
Aguero—who netted a brace—and Tevez's link-up play was brilliant, proving how they can be one of the most dynamic strike forces in the league at their best.
Can the Argentine attacking duo lead Manchester City to a title-winning resurgence?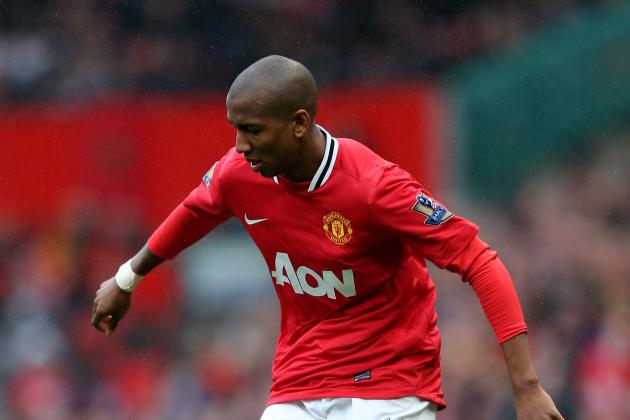 Alex Livesey/Getty Images

At the moment, there's no better man than Ashley Young to have a picture of in a slide about diving.
The Manchester United winger dived to win a penalty for his side for the second week in a row, frustrating both Aston Villa (the opposition) and football fans across the globe.
In my mind, there are few things in football worse than diving. It's an aspect of the game that we see too often these days, and, as suggested recently, should definitely be punished with some sort of ban.
Why are the divers labelled as winners? Because they continue to fool the referees.
Please cut it out—I'm talking to you, Ashley.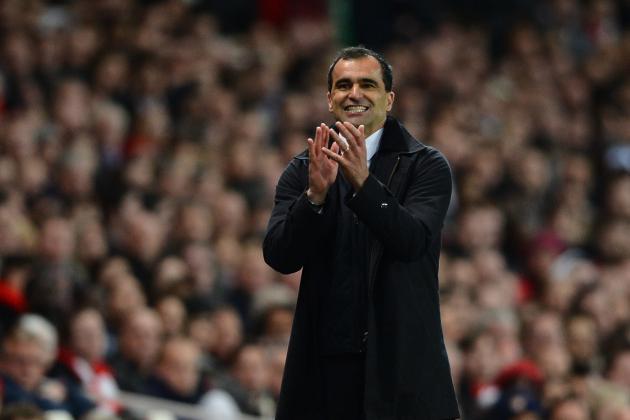 Laurence Griffiths/Getty Images

Coming from an Arsenal fan, Roberto Martinez may just be one of the best managers in the Premier League.
I don't quite know how he does it. Year after he sees his side languish in dead last for the majority of the season, and right when his side is written off by everyone, he drags them out of the relegation zone.
Wins over Liverpool, Manchester United and now Arsenal have seen Wigan climb up to 16th in the table, a whopping five points clear of the drop zone.
This man is the real Houdini.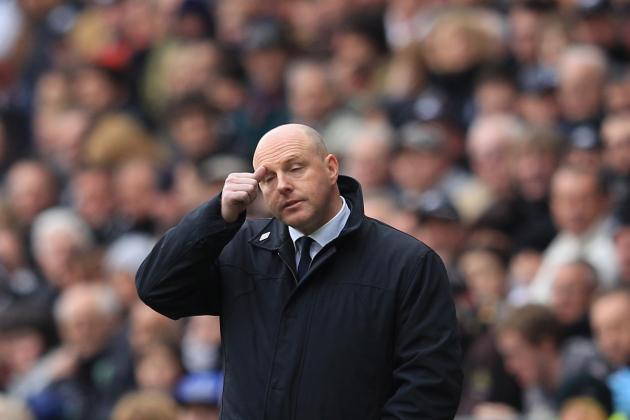 Michael Steele/Getty Images

Remember Blackburn's mini-revival? It's over.
Their 3-0 loss to Swansea this weekend was their fifth defeat in a row, putting them in 19th place—three points away from safety.
Nothing in the relegation battle is set in stone yet, but Blackburn certainly have their work cut out for them to stay in the Premier League for another season.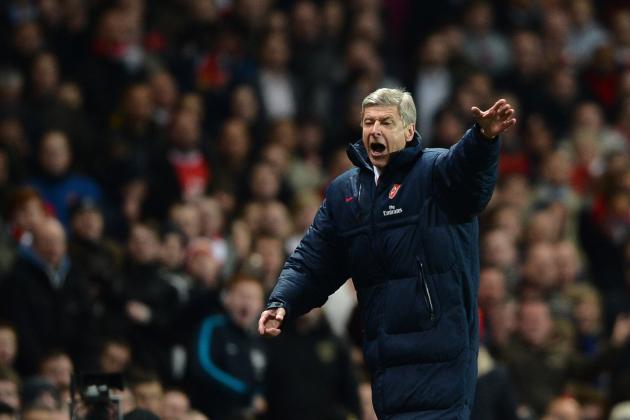 Laurence Griffiths/Getty Images

With their home match against Wigan, Arsenal had the chance on a silver platter to go eight points clear of Spurs in third place.
But, I'm afraid to say, they blew it. After going 2-0 down within 10 minutes, the Gunners soon reacted and pulled one back through a Vermaelen header, but the comeback just wasn't there as Wigan parked the bus for the rest of the match.
Nonetheless, Arsene Wenger's side still look like favourites to finish in third.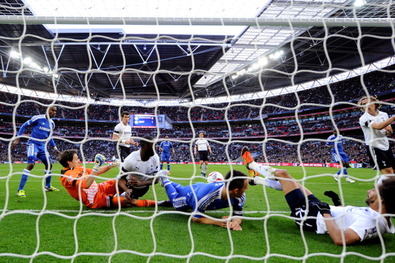 Mike Hewitt/Getty Images

I know, the latest refereeing controversy didn't happen in the Premier League, but the FA Cup.
But no matter the competition, there's no denying that match officials have been particularly bad as of late.
Martin Atkinson seemed to have guessed—and guessed wrong—that Juan Mata's "goal" had crossed the line in this weekend's FA Cup semifinal between Chelsea and Tottenham, and he's just lucky that the goal wasn't very decisive as the Blues went on to win 5-1.
Football needs technology—it's as simple as that.