WWE RAW SuperShow Results: Live Blog, Coverage and Analysis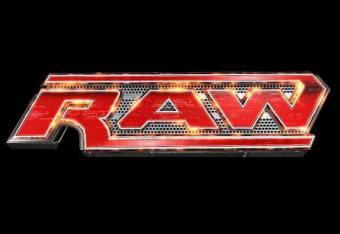 Hey, Bleachers. This is the live blog for the April 16 edition of the WWE RAW SuperShow, where we cover all the action as it happens and host community discussion in the comment section.
Tonight's show emanates from the O2 Arena in London, and is pre-taped. We ask that you refrain from spoiling others in the comment section as the show airs tonight.
The name on everyone's lips is Brock Lesnar, and his return to the WWE. Although it's doubtful he would make the trip across the pond for RAW, there's no doubt that his angle with John Cena will get plenty of attention whether the big man is there or not.
WWE Champion CM Punk will defend his title against Mark Henry, and John Laurinaitis has added the stipulation of no disqualification or count-out.
What will Chris Jericho have in store for Punk tonight, and will it cost him his WWE Championship? Tune in and join us tonight to find out!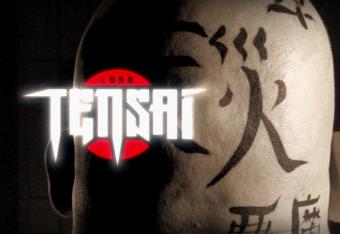 John Cena vs. Lord Tensai:
This is an Extreme Rules match. Will be interesting to see how this step up plays out for Tensai.
Back and forth early, Cena gets the upper hand, but is taken out by Tensai's manager Sakamoto. Otunga, who is at ringside with Johnny Ace, throws Cena back into the ring.
Cena battles back, and is looking for the Five Knuckle Shuffle, but Tensai catches him with a chop.
Cena locks in the STF, Otunga makes the save, but Cena catches him in an Attitude Adjustment. As Cena turns around, he is sprayed with Tensai's green mist.
Tensai finishes up with a powerbomb, and pins Cena.
Lord Tensai def. John Cena via Pinfall.
Not a bad show at all. Join us next week for the three hour special!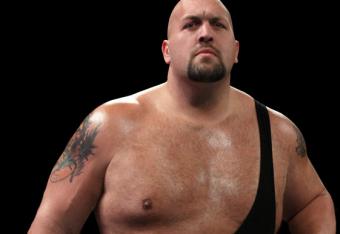 The Great Khali & Big Show vs. Epico y Primo:
AW comes out to watch the match, and is being pushed as an agent.
The tag team champions try to escape, but Big Show throws them back into the ring. The giants both hit choke slams, and score a double pin.
The Great Khali & Big Show def. Epico y Primo via Pinfall.
There's a video package of WWE's first trip to Moscow. John Cena's mystery match is up next.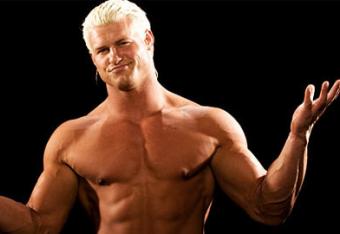 Brodus Clay vs. Dolph Ziggler:
Almost immediately, Ziggler gets DQ'ed when Jack Swagger tries to save Ziggler, but finds himself in the ring.
The Funkettes tangle with Vickie for a moment, and the segment is over.
Eve Torres approaches John Laurinaitis and asks about their one on one talk they were supposed to have. They head into Johnny Ace's office, and David Otunga joins them.
Chief Jay Strongbow is remembered in a video package, taking us out to commercial break.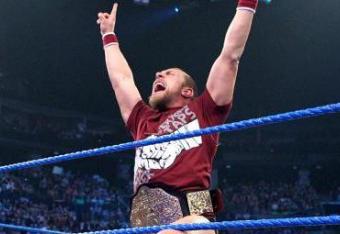 Kofi Kingston vs. Daniel Bryan:
Very fun, fast paced match. The crowd is hot for this one.
After some near finishes, Daniel Bryan locks in the Yes Lock, and Kofi taps out.
Daniel Bryan def. Kofi Kingston via Submission.
Daniel puts Kofi in the Yes Lock again after the match, and Sheamus runs out to make the save. Daniel Bryan dodges a Brogue Kick, and escapes.
More teasing for John Cena's mystery opponent.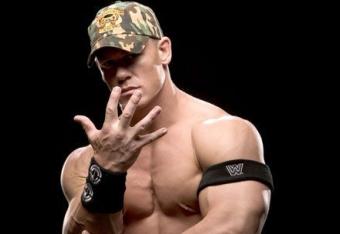 John Cena comes out to a negative reaction from the crowd. Cena is cutting a promo on John Laurinaitis.
Cena notes that WrestleMania may very well have been the end of an era, his era. Laurinaitis has brought in Lesnar to take him out, and replace him.
Cena says he's going to fight at Extreme Rules, and he doesn't care if he takes the worst beating of his life.
Laurinaitis comes out and sets up a match for Cena tonight.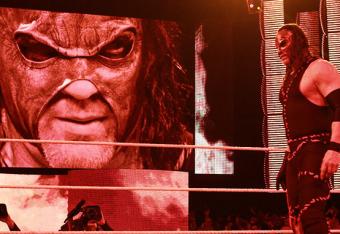 Kane vs. Zack Ryder:
Kane hits Ryder with a big boot right off the apron and onto the announce table before the bell even rings.
Kane choke slams Ryder in the ring, the bell still hasn't been rung, and I doubt it will be at this point. Kane cuts a promo on Randy Orton, and how he trashed Orton and his father last week.
Backstage, Kofi Kingston is talking to AJ, trying to get her to cheer up. Daniel Bryan walks up and tells Kofi just because he's not with AJ doesn't mean it's open season. Daniel will be facing Kofi, and he says the LeBell Lock is now the Yes Lock. He just chants "yes" in Kofi's face to end the segment.
The crowd ate it up.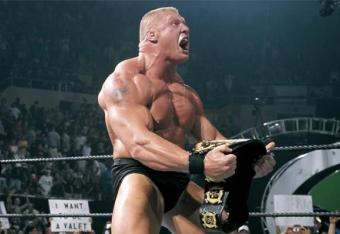 The Lesnar interview rolls. He discusses how he's been dominant in everything he's ever done.
He says his return isn't a feel good moment, and it's not for the fans. All he cares about is Brock Lesnar, and he's here to legitimize the WWE.
Lesnar says if he had never left the WWE, Cena would be carrying his bags into the building.
Lesnar's match with John Cena is an extreme rules match, and by the editing of the promo, WWE was hinting at Lesnar's MMA background being the "extreme" aspect.
Zack Ryder is out for a match with Kane.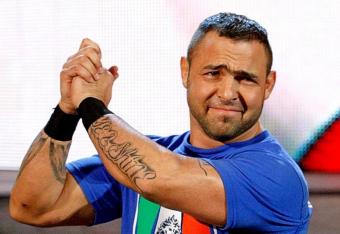 R-Truth is backstage playing Sherlock Holmes with Little Jimmy as his Watson. Truth talks to Teddy Long, and Truth is going to go find Teddy a new job. Alright then.
Santino Marella vs. David Otunga:
Santino gets roughed up early, but it doesn't take long at all for him to break out the Cobra and get the win.
Santino Marella def. David Otunga via Pinfall.
Lord Tensai is interviewed backstage, simply says "I know what you should fear," and speaks some Japanese. Brock Lesnar's interview is up next.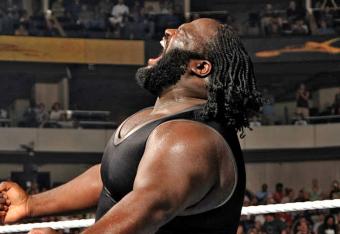 CM Punk vs. Mark Henry:
CM Punk comes out to a great reaction from the crowd, Mark Henry is already in the ring. This match is no disqualification, and no count-out. The WWE Championship is on the line.
Seems like this crowd wants to follow the hype that Miami put forth the day after WrestleMania, judging by their active participation.
After some general no DQ brawling at ringside, Punk catches Henry in a daze, leaps onto the barricade and hits Henry with a running bulldog. The crowd is stoked.
Henry manages to catch Punk as he jumps off the apron, and slings him viciously into the barricade to take us to commercial break.
We return to find these two back in the ring, Punk fights free and begins to beat the World's Strongest Man with a steel chair. Punk has some success early on but Henry manages to counter, and then use the chair on Punk.
After more back and forth, Punk hits an elbow drop off the top rope, complimented by a steel chair. Mark Henry is done. A decent match, put over the top by a great crowd.
CM Punk def. Mark Henry via Pinfall.
Chris Jericho comes over the Titantron, and tells Punk he will be facing him for the WWE Championship at Extreme Rules in a Chicago Street Fight. Jericho keeps mocking him, and asks him to not show up drunk for their match.
Jericho rolls a clip of Punk going into a pub just a few hours before Raw. Punk asks if he can't go out for some fish and chips with his friends, and the crowd starts to chant "fish and chips".
Jericho continues to assert that Punk is going to become (or already is) an alcoholic. The promo ends, and the crowd shows their support for the champion. Santino Marella defends his United States Championship against David Otunga next.
Also, later in the show, we'll be seeing a taped promo from Brock Lesnar.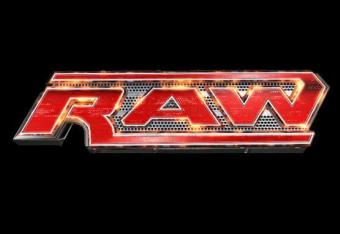 WWE Monday Night Raw is (not) live! Coverage of the opening segment is coming up next.
This article is
What is the duplicate article?
Why is this article offensive?
Where is this article plagiarized from?
Why is this article poorly edited?