Golden State Warriors: What Each Player Proved This Year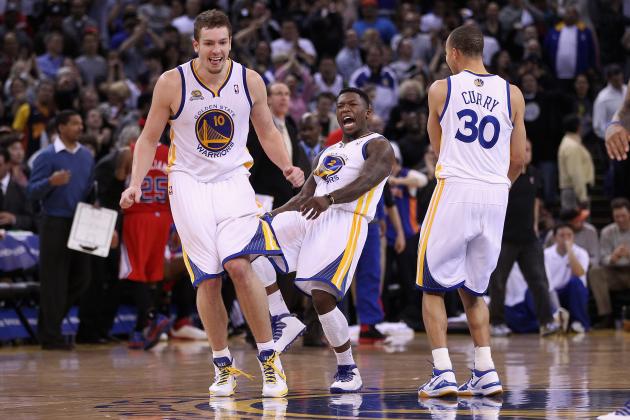 Ezra Shaw/Getty Images

It's been another interesting year for the Golden State Warriors, including a new coach, a new mentality, a lack of training camp, a massively-important trade, sporadic success and key injuries.
On a normal year, it's almost impossible for a player to go the entire season without proving something. In a weird year like this, everybody has ample opportunity to shine and many players did.
But everybody made some statement, voluntarily or involuntarily. Some guys showed us more than one thing and some only looked bad.
What did each player show us? Keep reading to find out.
Begin Slideshow

»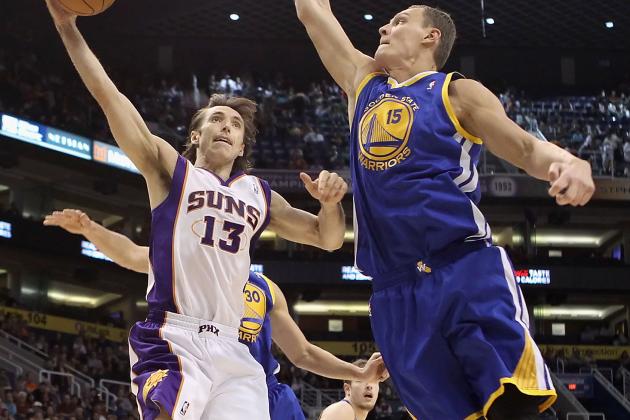 Christian Petersen/Getty Images

Andris Biedrins proved two things this season. On the bright side, he blocked a shot per game despite averaging only 15 minutes per game. On the other hand, he has proven that he is not worth waiting on anymore.
After using the amnesty clause on Charlie Bell's measly contract, the Warriors were offered a way out last offseason when the Rockets offered Jordan Hill plus an option of a few players for nothing more than Andris. Larry Riley stunned us all by declining immediately, as he was still afraid to admit that he messed up with Andris.
When he traded away the team's best player in Monta Ellis and one of the Warriors' prized prospects in Ekpe Udoh for center Andrew Bogut and a disgruntled Stephen Jackson, we knew he was done. Andris Biedrins was given chance after chance, but he still forced the team to give up on him.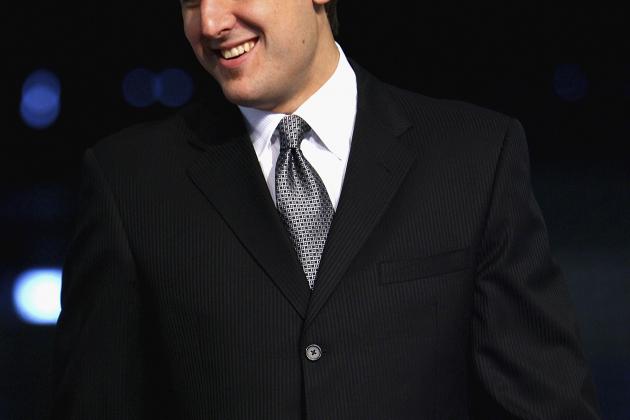 Robert Prezioso/Getty Images

When the Warriors gave away a huge part of the team for him, Andrew Bogut proved that he was still valuable. The last time he was even partially healthy, he received third team All-NBA honors. That was the 2009-2010 season, in which he led his team to the NBA Playoffs, averaging 16 points on above-.500 shooting, 10 rebounds, two assists, a steal, and 2.5 blocks in 32 minutes per game. He played 69 of them before breaking his hand.
He was the inside presence that they had been looking for, and that, despite the fact that he should be more aggressive, he is a solid low-post scorer who would take a lot of pressure off David Lee. The guy clearly has a good head on his shoulders, and I can't wait to see him suit up.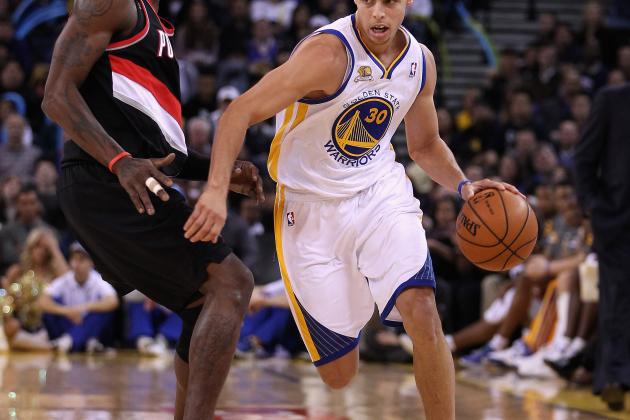 Ezra Shaw/Getty Images

Stephen Curry may have only played 26 games this year, but if you watched three or more of those games, you'd have seen that he is now capable of running the Warriors offense when healthy.
While he hasn't actually proved that he can stay healthy, he shot 49 percent from the field and 45.5 percent from three. In only 28 injury-filled minutes per game, he averaged 14.7 points, 5.3 assists, 3.4 rebounds, and 1.5 steals per game, while cutting his turnovers down to a respectable 2.5 per game.
His on-ball defense also has come a long way. Those numbers aren't overwhelming, but you can tell by watching him that he is playing at a new level now, and he still has a long way to go.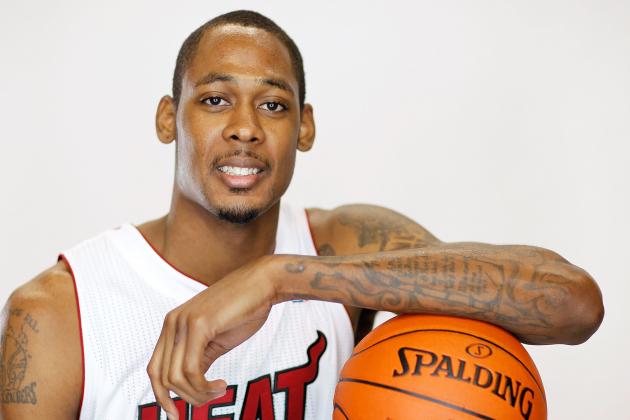 Mike Ehrmann/Getty Images

Just proving that there is a place for you in the NBA is great for an undrafted rookie. And when his numbers per 36 minutes include upwards of 10 rebounds and four blocks per game, it's clear how he did it.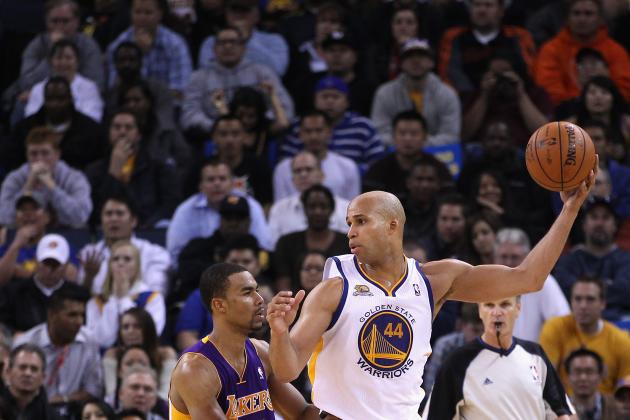 Ezra Shaw/Getty Images

In his 17 games with Golden State, Richard Jefferson proved that he can find a role with the Warriors. In 27 MPG, he averaged 9.7 points per game on 43 percent shooting from the field, and a whopping 46 percent from behind the arc. These numbers are way better than they were with San Antonio, and he already looks comfortable with his new team.
If Jefferson picks up his option next year, he'll make over $11 million. I'm not sure he's worth it no matter what happens at his age (31), but at least he'll be a solid role player.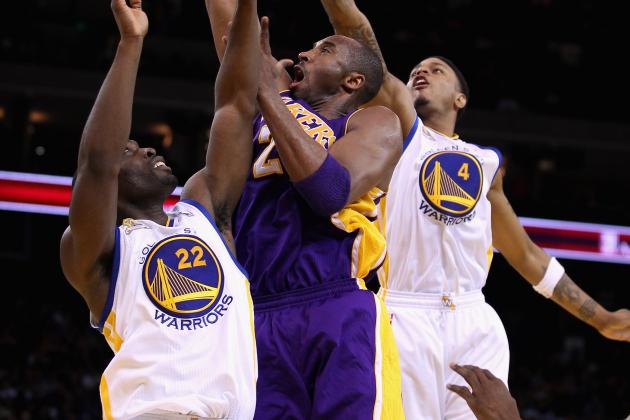 Ezra Shaw/Getty Images

For most of the year, Charles Jenkins looked like one of many second-round picks who fade quickly after the draft before injuries to Nate Robinson and Stephen Curry forced him into the starting role.
Now he looks like the Warriors' second-string point guard next year, and he won't make a bad one.
Jenkins is a rather weird player. He's not the most explosive athlete, but 6'3" is ideal for a point guard, and at 220 pounds, he is easily one of the strongest point guards in the league.
He excels at the mid-range jumper, although he can't shoot threes, and he's solid from the line. His driving has gotten better, but despite the fact that he still can't penetrate at will, he is already a good enough passer to start for many teams. He has an unusual mix of qualities, but just in the last month, he has proven that he at least has the potential to become a starting point guard.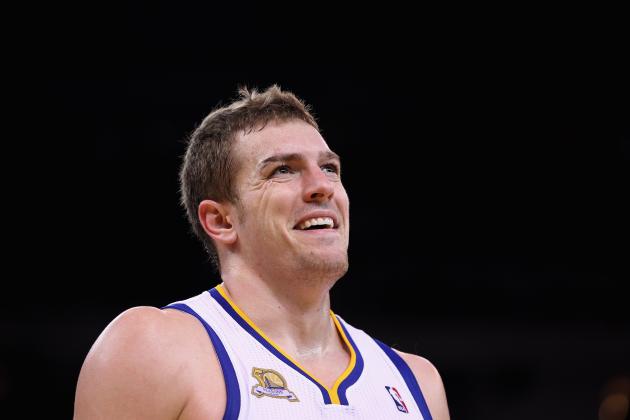 Ezra Shaw/Getty Images

David Lee is unquestionably the Warriors' MVP this year, despite having to get most of his minutes at center. He has torn it up all year, averaging over 20 points and almost 10 boards per game.
He also puts in a steal every night, and his defense in general isn't as hopeless as it was last year. He's one of the best passing bigs in the business, and he has been efficient too, making more than half of his field goals and shooting 78 percent from the line.
So what did he prove? He proved that he's a star again, plain and simple. Next year, assuming Bogut is healthy, he will actually get to play power forward, and the Warriors will be good. Despite all the talented power forwards in the West, Lee might have a chance at making the All-Star Team. Based on this year, he will definitely deserve it.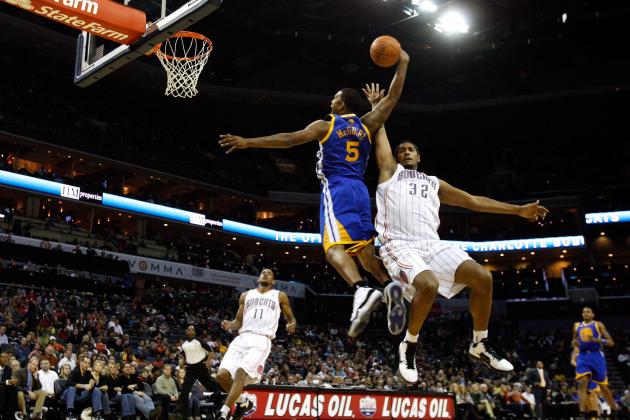 Streeter Lecka/Getty Images

Dominic McGuire had by far his best season as a pro. In 17 minutes per game, he averaged almost four rebounds per game, which is great for a small forward. He also is developing a mid-range game and his ball handling isn't bad.
The most important thing, however, is that he is the best defender the Warriors have had in years, and if they don't throw some money at him for next year, it will be a huge letdown. What did he prove? Simply that he's a good player.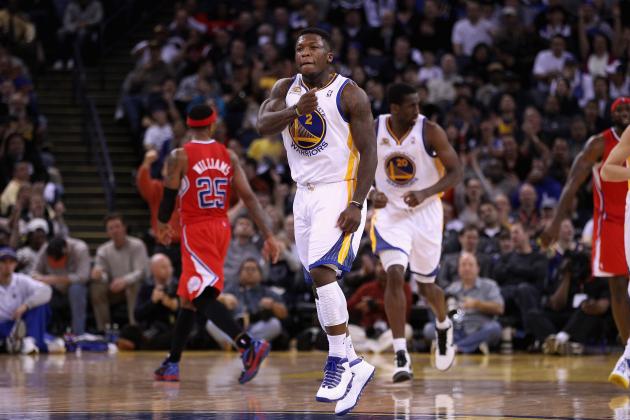 Ezra Shaw/Getty Images

After being waved by the Oklahoma City Thunder where he had no place on the team, Nate Robinson was picked up by the Warriors only hours before the Thunder's backup point guard Eric Maynor tore his ACL.
In only his second game as a Dub, Robinson led a depleted Warrior team to a comeback win over the Miami Heat. This season, in only 23.2 MPG, Nate the Great has averaged 10.8 points, 4.5 assists, two rebounds and 1.2 steals per game while giving up only 1.5 turnovers every night.
The only knock on him is his efficiency. Although he shot over 36 percent from deep and 82 percent from the line, Robinson made not even 42 percent of his field goals. While that has got to go up, Robinson proved that he's a starting-quality point guard.
Ezra Shaw/Getty Images

Brandon Rush was stolen from the Pacers for Lou Amundson. This season in 26 minutes per game, Rush played as one of the most complete spot-up shooters in the business.
He averaged nine points per game on 48.4 percent shooting, 80 percent from the free-throw line, and 44.8 percent from three, while splitting time equally between the shooting-guard and small-forward positions.
He also displayed the ability to isolate and break down his defender, and like McGuire, he was one of the best defensive players that the Warriors have had in a while. While he is a soon-to-be free agent and I don't know if the Warriors will sign him again, Brandon Rush has proven to be a starting-caliber player, and if it were up to me, he would start at small forward for the Warriors next year.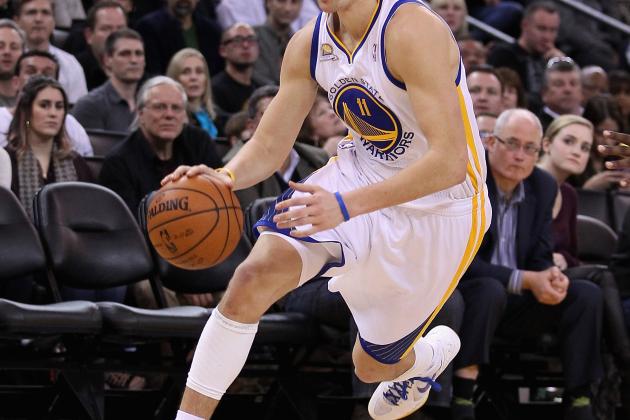 Ezra Shaw/Getty Images

Despite a rough start to the year, Klay Thompson proved this year that he is already a scoring threat every night.
In 22.7 MPG, he averaged 11.5 points per game on 44 percent shooting from the field and from distance. He was also the best free-throw shooter on the team, as he made almost 88 percent of them.
Thompson showed obvious improvement throughout the year, especially after he inherited the starting shooting-guard role after Monta Ellis was traded. His rebounding went from bad to decent. His passing went from disruptive to productive. His ball handling went from clumsy to timely, and his shooting went from good to great. Even his defense went from nonexistent to only bad.
Luckily, he has the tools for his defense to become good, as 6'7" is great a height for a guard. There is still work to be done, but Klay Thompson will start for a very good Warriors team next year.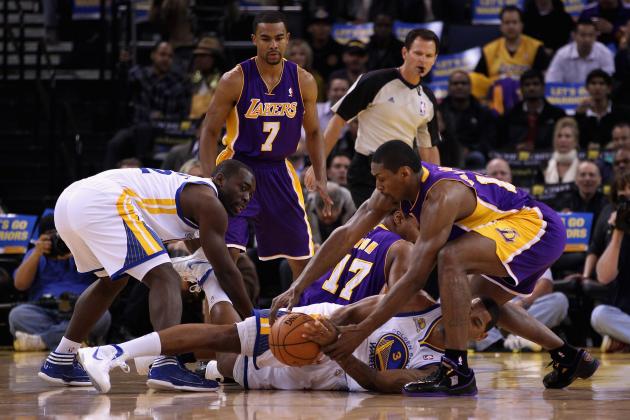 Ezra Shaw/Getty Images

Even if Jeremy Tyler never turns into a good player (which might just happen), he is at least willing to make enough hustle plays to make future teams' rosters. He's never afraid to throw himself around and get his hands dirty.
No, his rebounding is not great, his defense does not stand out, and he has absolutely no offensive polish, but at least he will scrap for extra possession.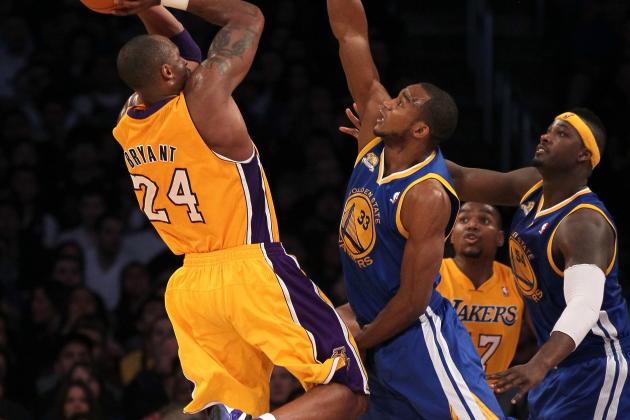 Stephen Dunn/Getty Images

With a little bit of work, Chris Wright will actually be a decent NBA player. He's averaging not even five minutes per game, but based on sheer athleticism alone, Chris Wright can neutralize either forward position with solid rebounding, potentially-stifling defense and an occasional facial.
He's not there yet, but he has proven that he has high upside for an undrafted rookie.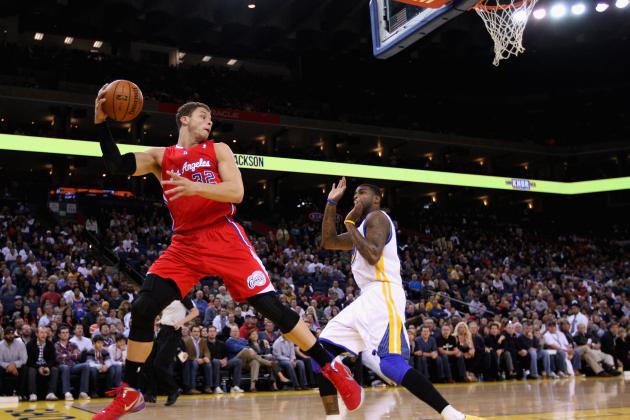 Ezra Shaw/Getty Images

It's definitely a little bit weird when a guy leads the NBA in three pointers made and then is afraid to shoot them the next year. Offensively, Dorell Wright has taken multiple steps back this year, but at least he has improved in rebounding a little bit.
Despite his minutes taking a massive decline from last year, his rebounding hardly went down. But other than that, I really can't say much for Dorell Wright.